The Colour of Speed
Kelsey Mitchell's Custom Painted Electron Pro TKO Track Bike
The Tokyo 2020 games were an exciting event for track cycling fans worldwide, with many athletes showcasing their skill and grit in the velodrome. One of them was Canada's Kelsey Mitchell, who won the gold medal in the women's sprint event. In honor of her achievement, Argon 18 has created a custom painted Electron Pro TKO track bike that Kelsey will debut at the 2023 UCI Cycling World Championships in Glasgow.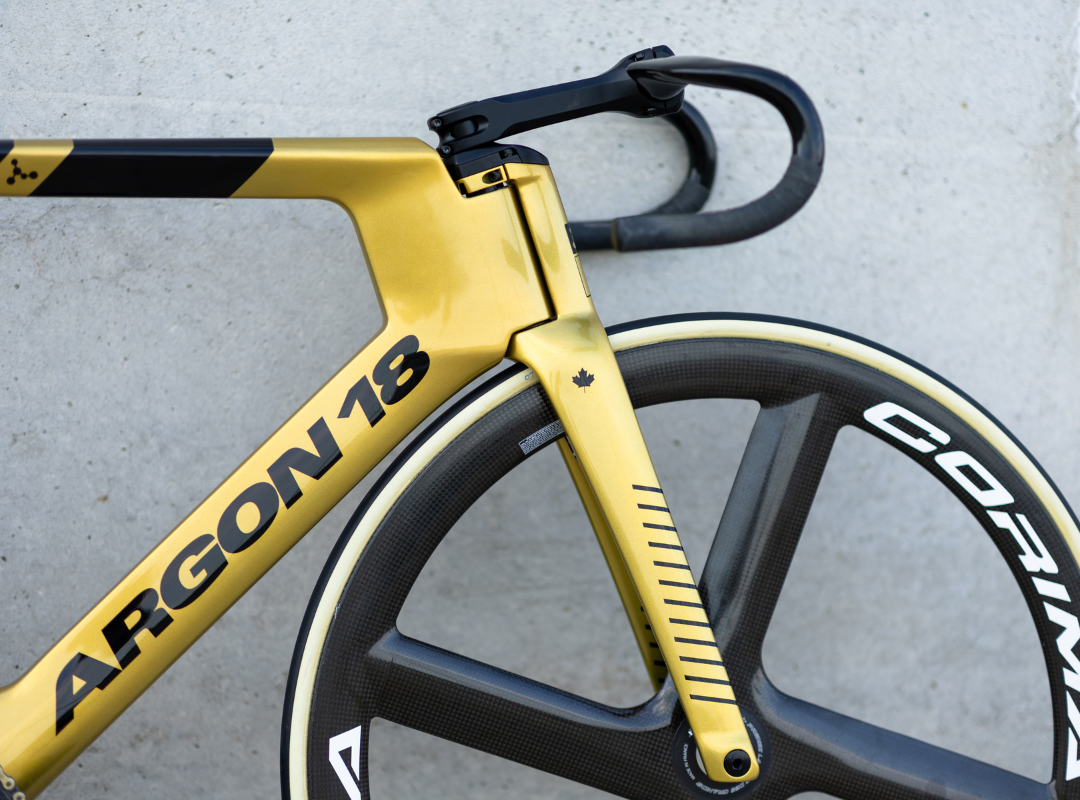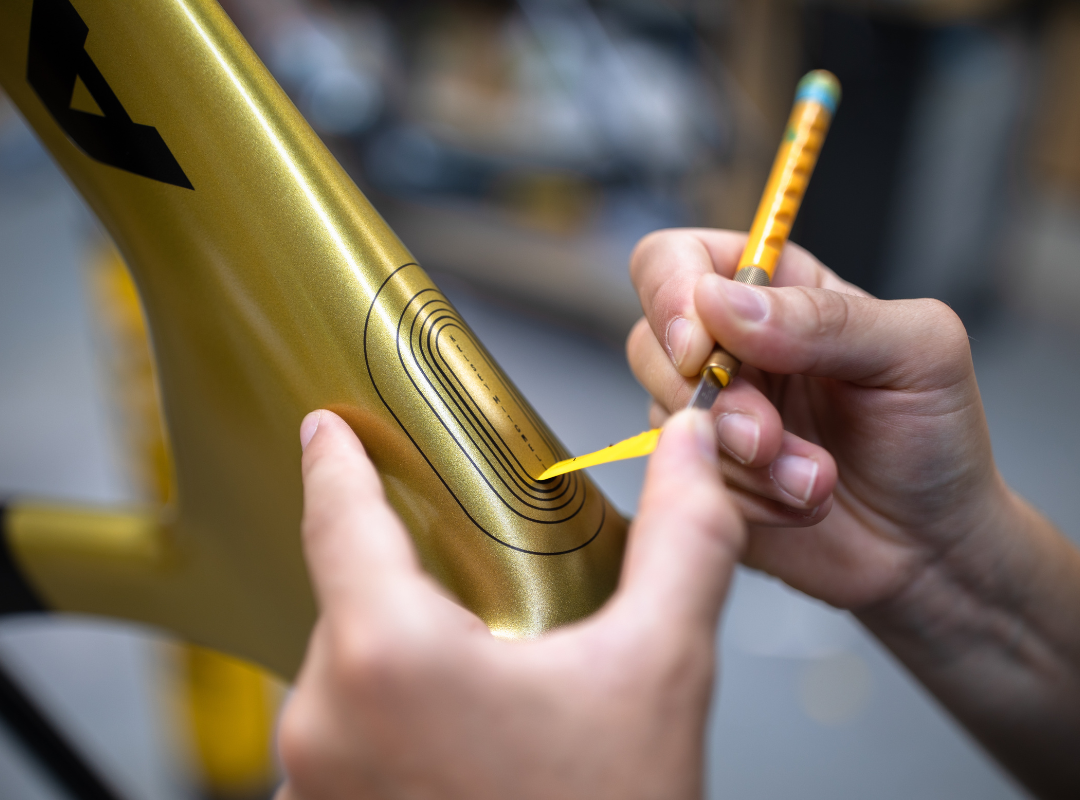 The Design Process
The custom paint job for Kelsey's bike was designed by Argon 18's Samuel Clairoux in collaboration with Velocolour. Velocolour is a renowned bicycle customization studio in Toronto, Canada that specializes in contemporary bicycle painting and design as well as top-quality vintage bicycle paint restoration. With a team of skilled artisans, they transform bikes into unique works of art, elevating the aesthetics of each individual piece. The design for this bike features a striking black and gold colour scheme, with the Canadian maple leaf prominently displayed on the frame. The bike also features Kelsey's name on the downtube.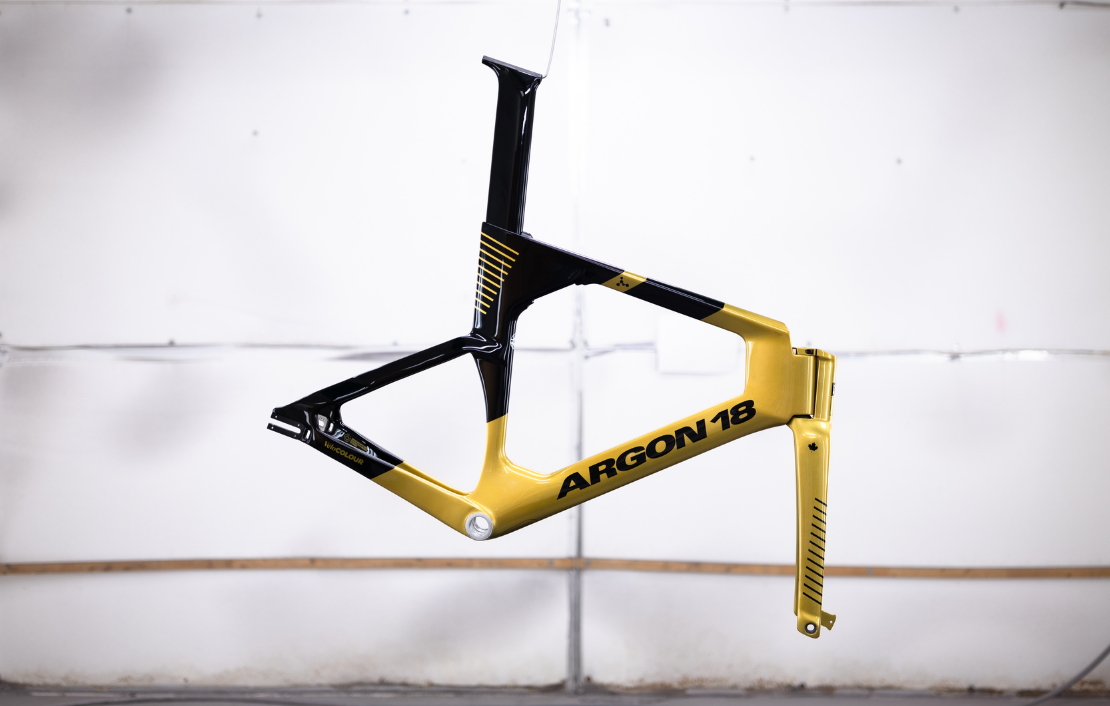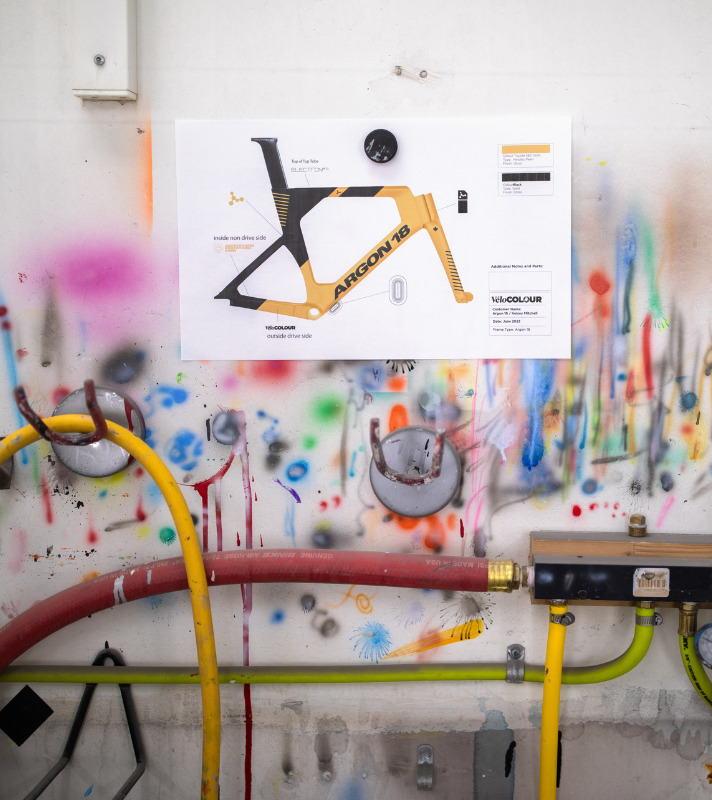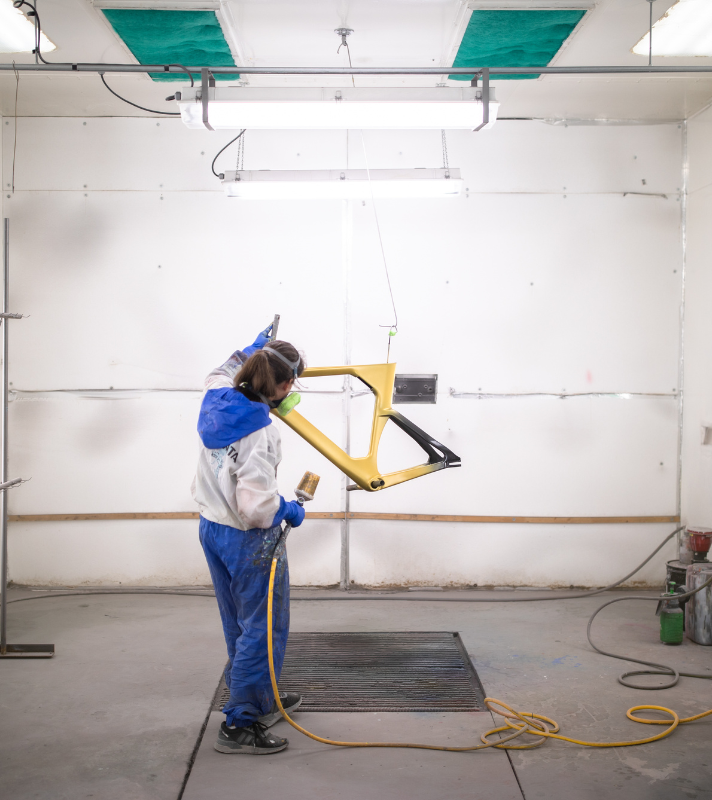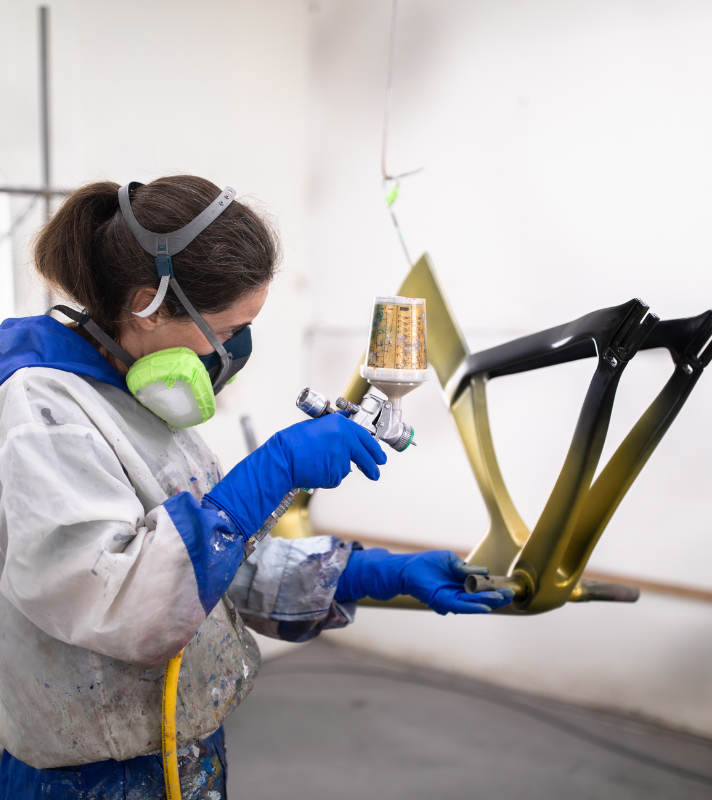 The Painting Process
The custom design was brought to life by the talented team at Velocolour, who meticulously painted each detail by hand. The team used a combination of airbrushing and precise painting techniques to create the intricate design, ensuring that every line and curve was perfect. The end result is a stunning bike that not only looks great but also performs at the highest level.
Kelsey Mitchell's gold Argon 18 custom painted Electron Pro TKO track bike is a testament to the skill and dedication of both the athlete and the team around her. Track fans will be eagerly watching as Kelsey debuts her new bike in Glasgow.

Congratulations again to Kelsey Mitchell on her gold medal win! We can't wait to see you in Paris 2024.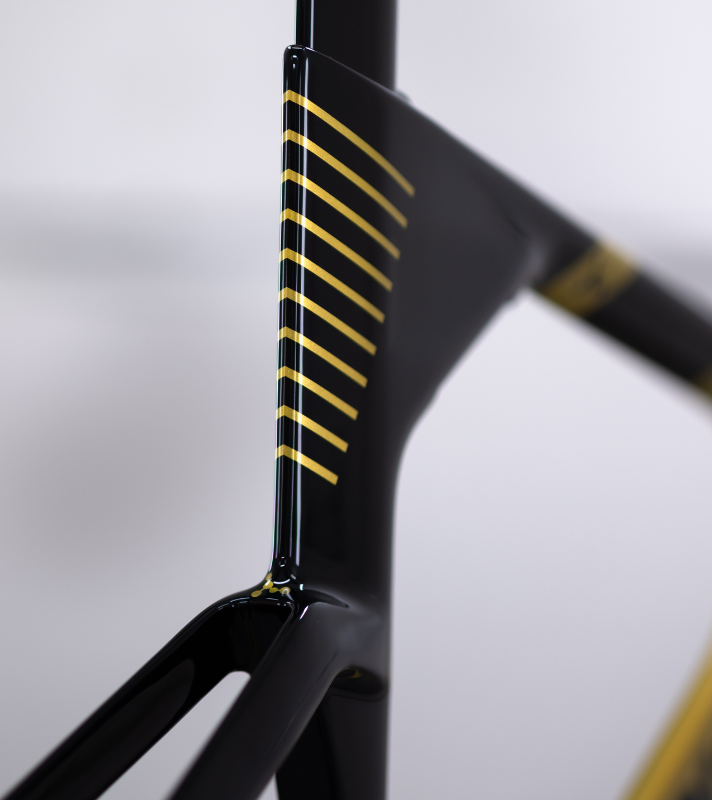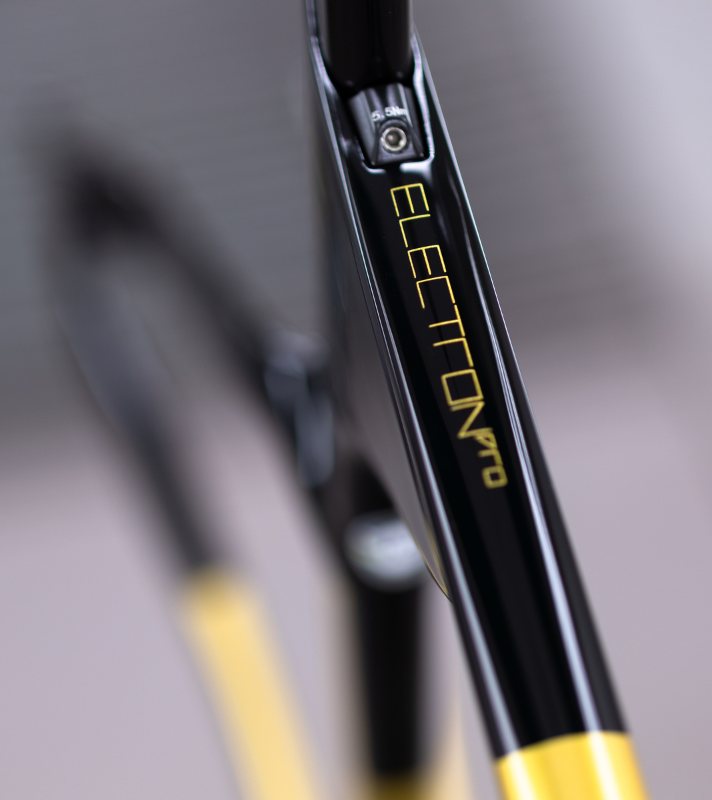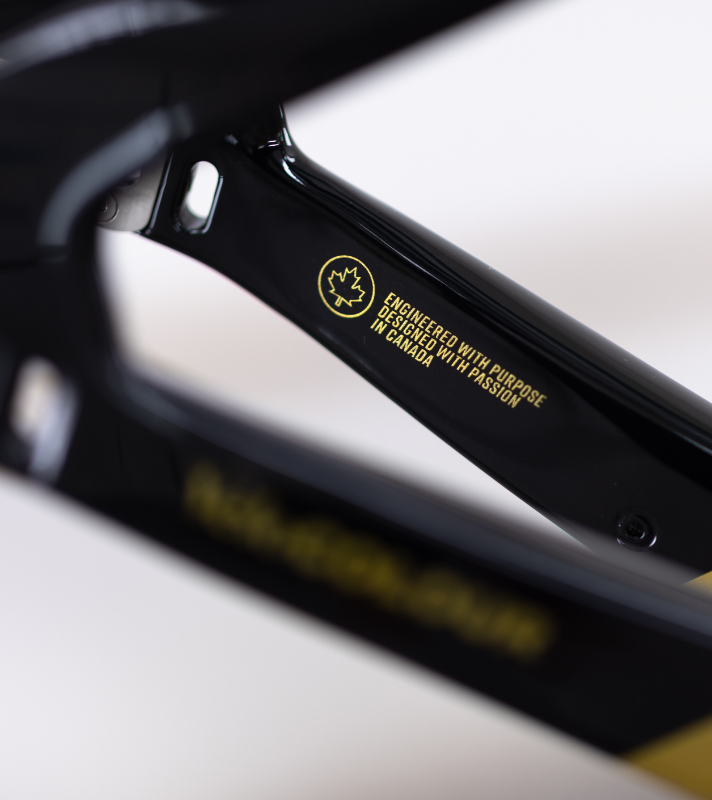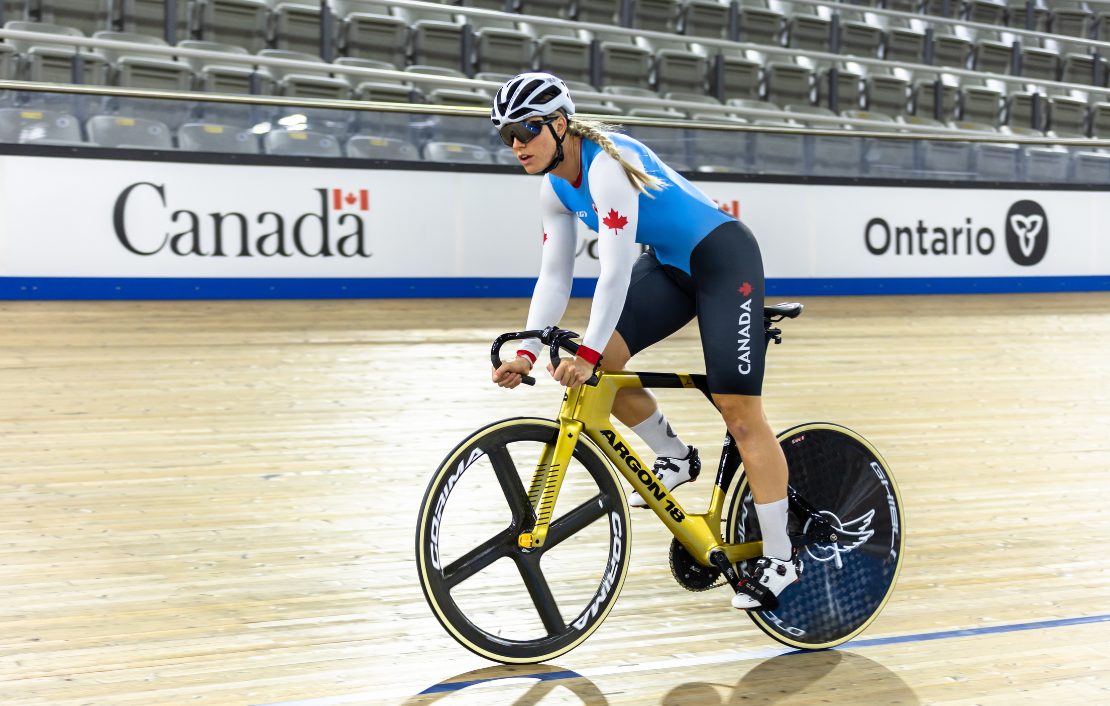 Read more about our athletes