Pursuit Handlebar
As wind tunnels tests repeatedly show, rider position is the biggest determinant of aero performance – the rider accounts for 80% of all aero drag. The goal in developing new sprint and pursuit bars for the Electron Pro focused on this challenge: how to help the riders achieve and hold the best possible position while maintaining maximum power output. For the pursuit cockpit, the aero extensions were designed to closely hug the rider's forearms to offer maximum stiffness and precise piloting, with measurable drag reduction from improved positioning.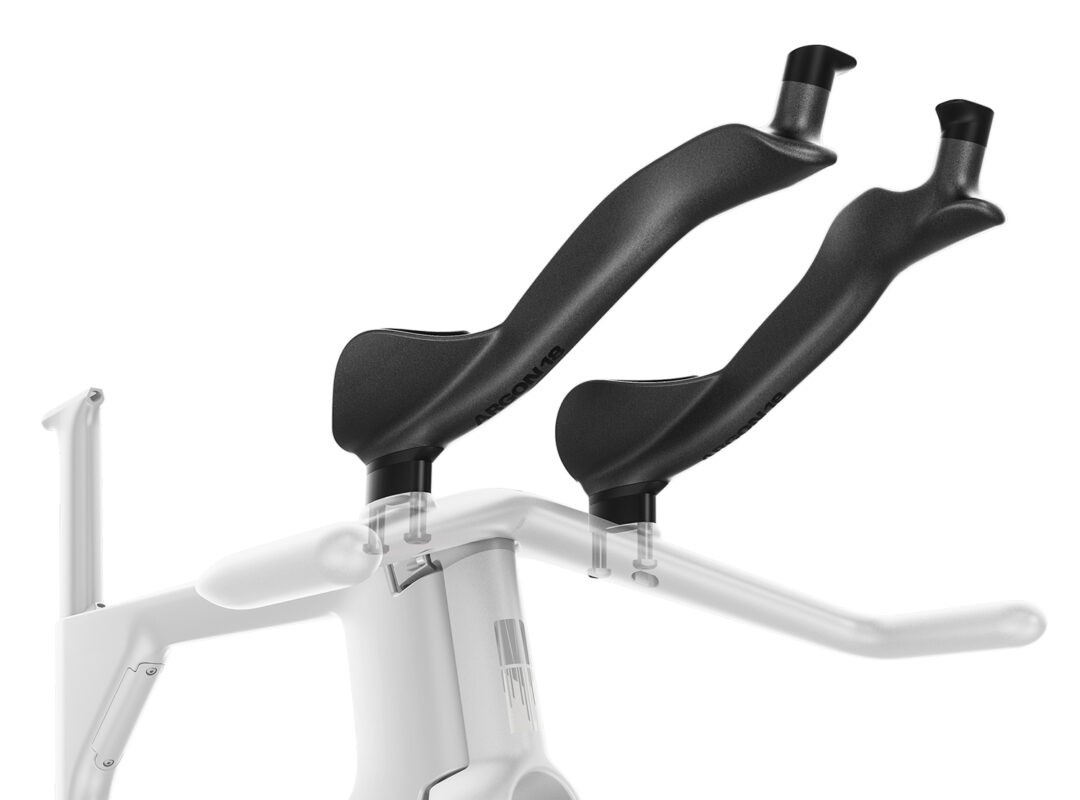 Increased stiffness for precise handling
Shape designed to conform to and support riders' arms in full aero position
Four sizes: 240mm, 260mm, 280mm, 300mm
All sizes fall within UCI limits
Electron Pro Pursuit bars are sold separately from Electron Pro frameset. Note that the Electron Pro TKO Pursuit frameset comes specced with alternate aerobars.
For more details, click here.
Available now for $1900 CAN/ $1500 USD
Contact us for ordering details.