TKO 40mm Fork
With championships decided by fractions of a second, aerodynamic optimization often dictates victory on the track: no detail is too small to consider in maximizing results. For the new Electron Pro TKO we focused on the front profile of the bike, as the shape and positioning of the fork legs are of primary importance in the quest for aero efficiency. The result was the revolutionary 40mm pursuit fork design.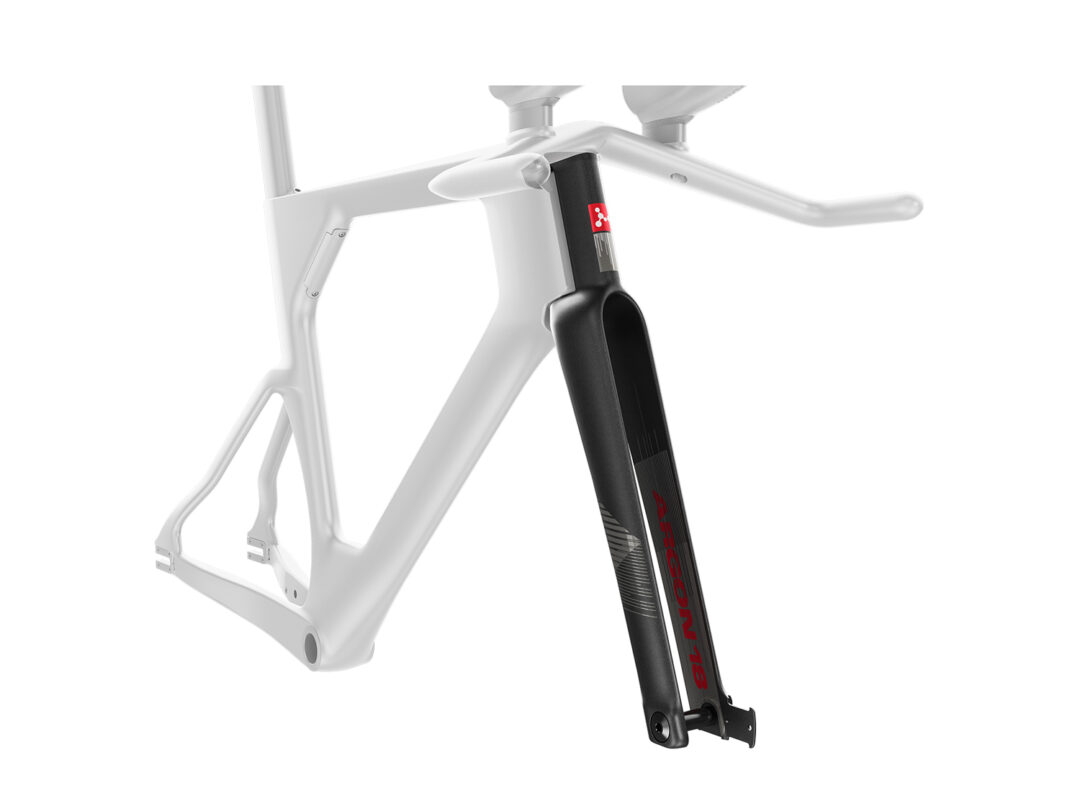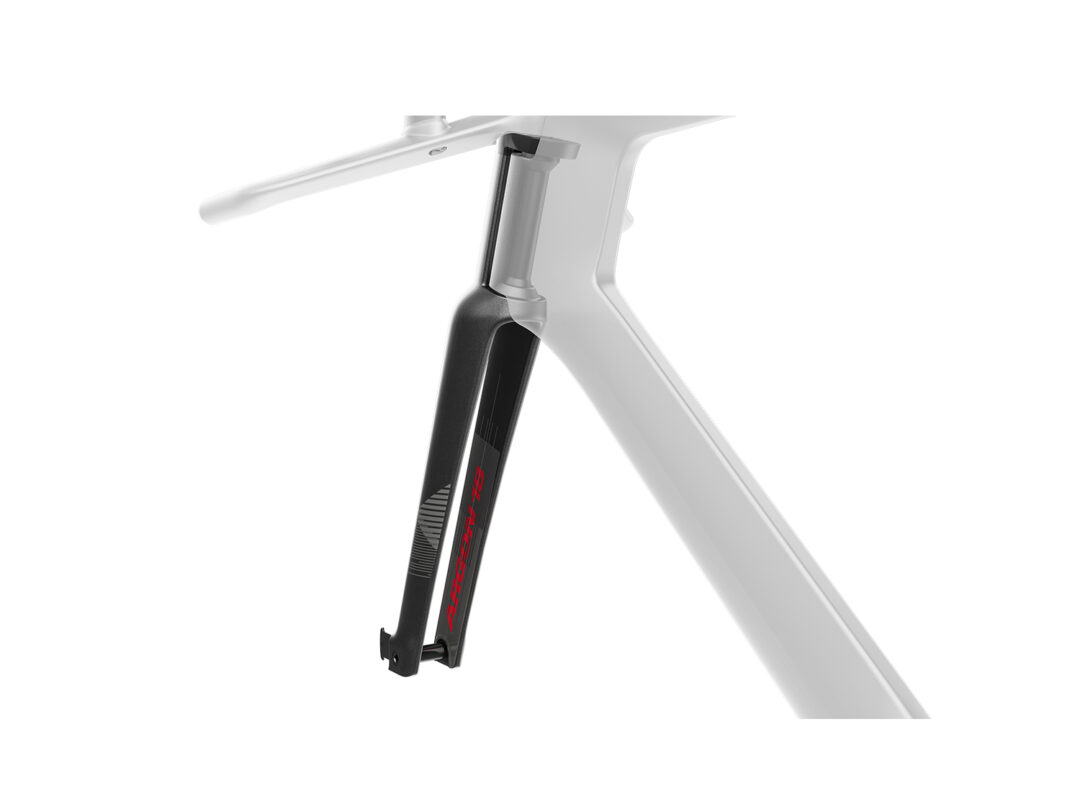 We reduced the front wheel axle and brought the fork legs as close as possible to the disc wheel make the optimal watt-saving profile. The new pursuit axle measures a game-changing 40mm Over-Locknut-Dimension (OLD) x Ø15mm in lieu of industry-standard 100mm OLD x M10. We found that this shape and alignment also provides the best balance between aero efficiency and fork stiffness.
The Zipp Super-9 Tubular Track Disc AUS was custom designed to interface exclusively with the 40mm axle on the Electron Pro 2020. The design optimizes supreme aerodynamics, power transfer, stiffness, lightweight and durability. The wheel remains flat from its widest point to the hub. NOTE: No other wheels are compatible with this fork. Please click here for details.
Allowing for the integration of the timing chip on the front of the fork axle resulted in measurable aero gains, compared to an exposed chip strapped to the fork leg (as is standard in most track competition).
Replacing standard bolts with thru-axles also produced measurable drag reduction, as well as adding stiffness.
Certain bunch sprint races will allow for the sprint cockpit to be paired with the 40mm folk and front wheel, but not all. Please verify race requirements before use.
40mm fork sold separately from Electron Pro TKO frameset. Available now by special order for $2150 USD/ $2700 CAN.
Contact us for ordering details.