Optimal Aero: Pre-Race Benchmarking in the Velodrome
In the leadup to Ironman St George, Argon 18 triathlete Ruth Astle visited the Geraint Thomas Velodrome in Newport, Wales, for an aero testing session to be sure she had the optimal setup for the race. With her was Matthew Williams, who brought his Formula 1 aero testing expertise to the velodrome. We had a chance to talk to Matt after the session.

Argon 18: First of all, tell us a bit about yourself.
Matthew Williams: Well, I've worked in aerodynamics for 20-plus years, starting in the aerospace sector here in the UK. Then for about 15 years I was with the McLaren Formula 1 team. I got into cycling with McLaren's support of UK Olympic programmes around the time of Beijing, which was followed with various partners in the sector and then with the Bahrain McLaren World Tour team. My connection to Argon 18 started with Notio – we tested using Notio with the team and through that relationship started working with Argon 18 triathletes.
A18: Give us an introduction to the testing session with Ruth – what was the main goal?
Matt: Mainly this session was about benchmarking where Ruth was with her new E-119 Tri+ and testing out some specific equipment. We didn't work on her position on the bike as that was already quite dialed in from a previous testing session. But since this is early in her relationship with Argon 18, we wanted to get this session in now, and get those background numbers on where she is today. Ruth came into this session really well prepared and had some very specific parameters for this session – hydration, wheels, helmets – so that she could make the right choice for St George.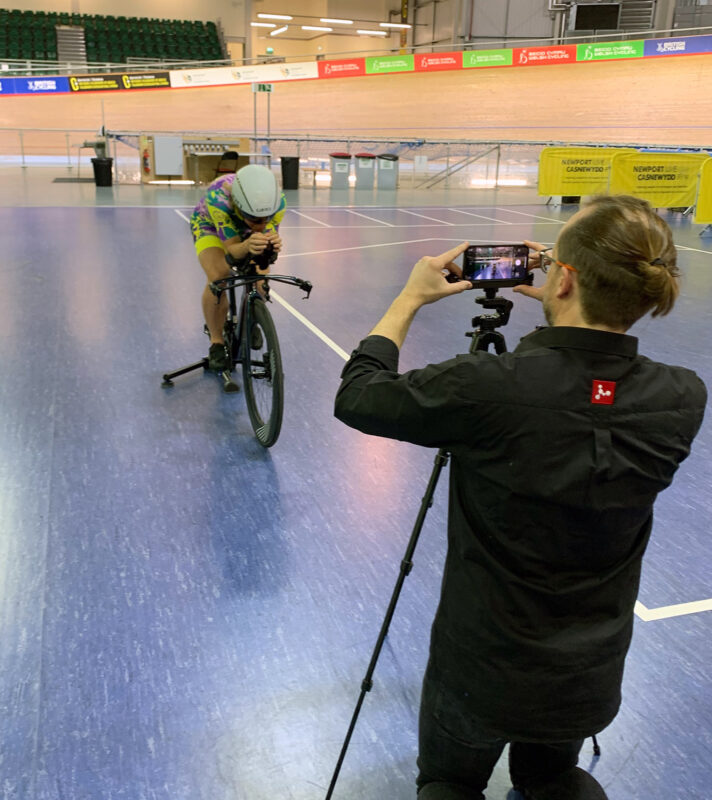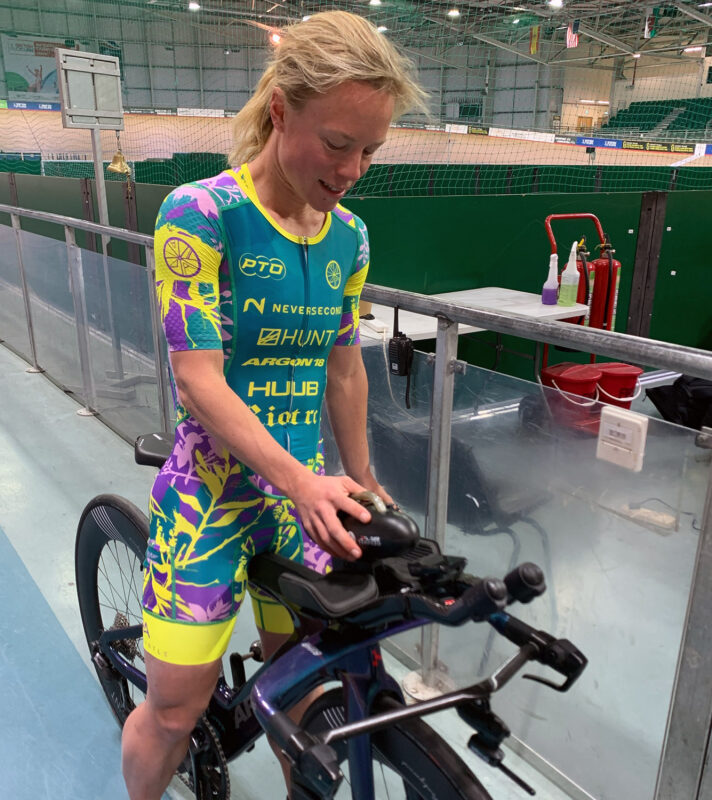 A18: You say this is a benchmarking session - is there more testing to come?
Matt: Aero testing and optimization is a journey with a steady evolution. There's not one number, one fixed measure, and then you're locked in. So this is a measure now, but she will evolve with the bike and her choice of equipment. This session was designed to better understand her integration with the bike right now, and gather some data to help predict and tailor her performance moving forward.
Iterative testing is not only within one testing session or one season, but in the athlete's career. In an ideal world they are testing for each kit upgrade, for example. As Ruth gets used to the bike she could also get more aggressive in terms of looking at her position based on what comes out in her performance during the season. Race analysis after the fact always should feed into next testing session to help us understand how the performance is executed in practice.
A18: There's always a debate about whether savings found in closed circuits or wind tunnels really make a difference in real-world racing… what are your thoughts? How do athletes adjust their optimal position and equipment for weather and course-specific challenges?
Matt: There are different ways of testing and understanding aero performance. Velodrome, tunnel, on the road: these all parts of the puzzle, and each test gives you ever-increasing amounts of knowledge. It's true that conditions out on the course are different from the testing protocol – but the course is also not a repeatable condition. Even if you race Kona on a Sunday, and do it again on Monday, you have a different race. That's what I meant earlier when I said there's not one number that you get in a testing session and you can say, "that's my number". You may have a variation on that number in different races and different conditions. Of course aero performance is sensitive to wind, the course, the day, the athlete.
You can see some real-world riding conditions replicated in the velodrome – as opposed to a wind tunnel, for example - but unrepeatable inputs are lacking in the velodrome. Wind, and climbing, for example. Part of what we need to do is understand the sensitivity of those inputs – how sensitive the athlete is to the changes in terrain, to temperature, to wind, and then we optimise based on that. How do the aero results change with the athlete's increased or decreased speed, does her position change when she gets fatigued, how do we manage all that to produce the best performance.
So the truth is that aero testing is not actually all about speed. It's about how you manage the energy to do the whole event efficiently. The numbers may say you're faster in a certain position or with certain equipment, but if that athlete isn't conformable or stable, then the athlete won't perform. You can look at a specific racecourse and make one plan based on your optimal power output, then make a plan for the optimal aero performance, make another plan for your nutrition, etc. Then the final plan is formed by combining those things.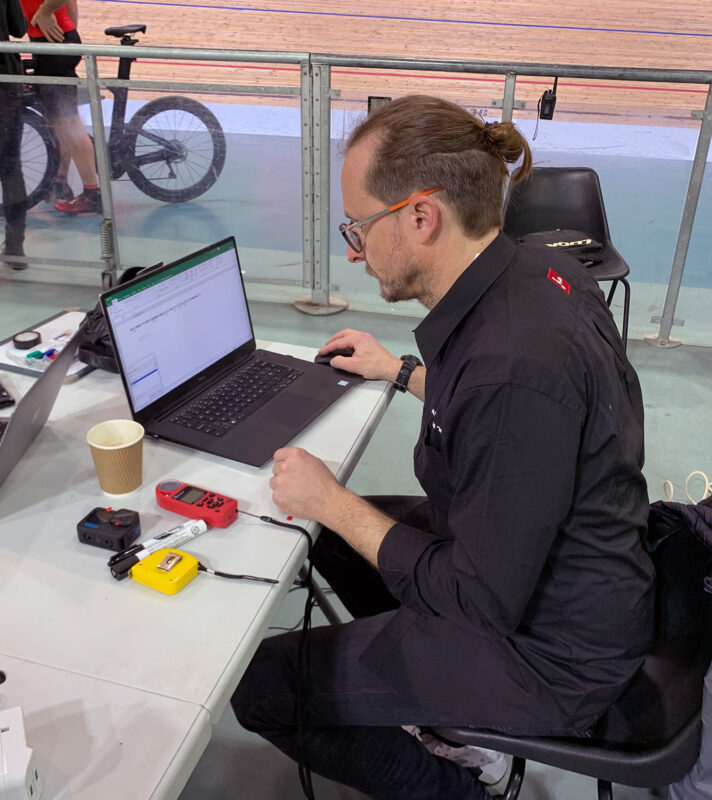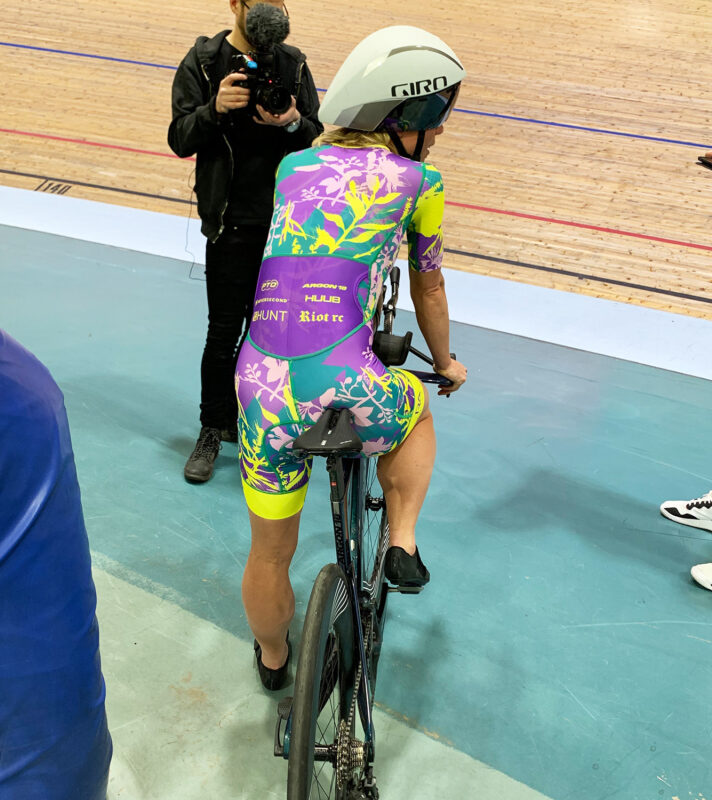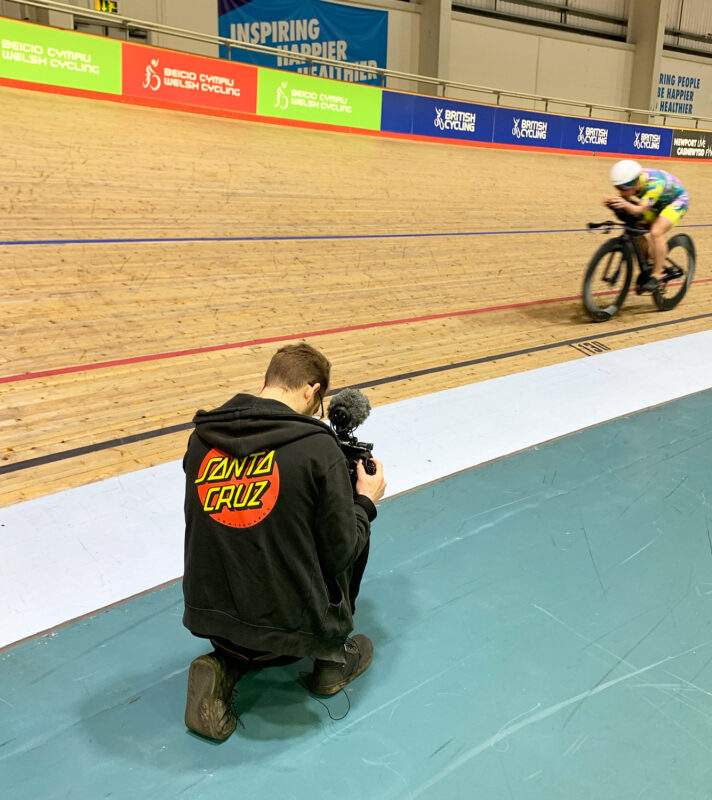 A18: Does that means you're also helping advise athletes on their overall game plan?
Matt: At the end of the testing session, you have the results, and you can put those into modelling software and see how they fit into the specific course. It's easy to get into chasing the best possible aero position and think wow, I saved 20 watts, but then you have to apply it to the race. And yes, we can help educate how to best apply those aero savings. For example, we find where the best aero performance is for bottle position, but you could drop the bottle because you're not used to the position – and there goes your race plan.
Testing also depends on where the athletes are in the sport. When they are at the top end of the sport and have done testing before, then the direct margins reduce and there's more emphasis on exploitation through strategy. And there are limitations on what you can change: in the WorldTour you've already got the bike, helmet and wheels from your sponsor, so the main thing to look at is position. But if those things aren't locked in already, some of the biggest gains we see are from clothing and wheels, then helmets are the next big thing.
A18: In that overall game plan, how much do you have to take into consideration that triathletes run a marathon after the race? How is that different from working with WorldTour teams?
Matt: Going into the run after the bike means you have to understand the range of motion and flexibility of the athlete to make sure they can run efficiently afterwards. Marginal gains are one thing in a testing session, but everyone has to plan their position and exertion based on what they are doing next. That's also true of the WorldTour athlete – maybe they aren't going all-out on the individual TT if they have a climbing stage the next day. So you can find their optimal position and output, but they still have to manage their performance.
A18: Beyond the obvious, what's the difference between cycling and motor sports?
Matt: In terms of aero testing, it's frequency – which means budget. F1 teams are testing all the time, literally. The race calendar is part of that, since they are racing every couple weeks. So that means that the iterative idea is much more baked in. The testing happens frequently, it's fed straight into design ideas, and the product development timeline is much faster. Other than that, there is a lot of the same type of testing being done. Every circuit is different in motorsports, much like a cycling course. So it's the same underlying philosophy about finding the right balance to be fastest on that course.
A18: You mentioned you used Notio. Is that type of on-bike aerometer testing becoming more common?
Matt: Yes, definitely. But it's also sometimes misunderstood, in that it requires work! A testing session is not a training session. It's dull; you're riding a circuit. But we're definitely advocating for this type of testing with Argon 18 athletes to get that real-world data. Then we can put those numbers against the velodrome numbers and have a more complete picture. Also, for the athlete who has limited access to testing facilities, it can help prioritise testing in the velodrome or tunnel, based on what was collected with Notio. It gives you the data so that you can succinctly pose the next set of questions.
A18: Any final thoughts on aero?
Matt: Again, aero testing is iterative, and isn't the whole picture in terms of performance. You see a new bottle on the market and it's called the most aero one ever. That may be true for you, may not be for me with my setup and position, or it may not be large enough for what I need, or I may not be able to reach it comfortably and quickly. So aero is only one part of the constant quest to get faster. But it's an important one!
Read more about our athletes