Pre-Race Aero Testing with Ruth Astle
We've all heard it: every watt counts. For a pro triathlete, that means that alongside training and mental preparation, there's also the selection of the right equipment to give yourself every possible advantage.
Triathlete Ruth Astle's prep for the Ironman World Championships in St. George took her to the Geraint Thomas Velodrome in Newport, Wales in search of those elusive watt savings. We had a chance to catch up with her after the session.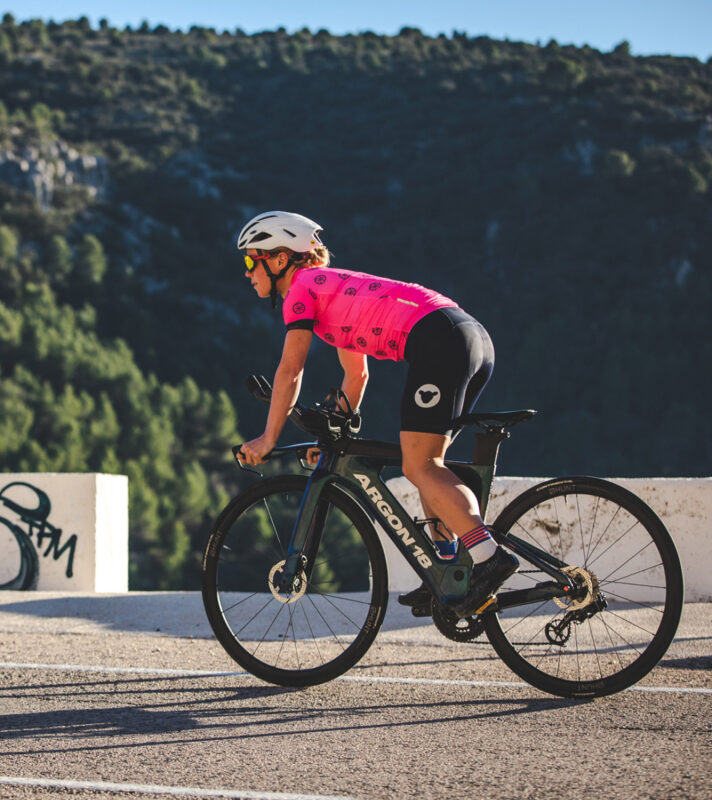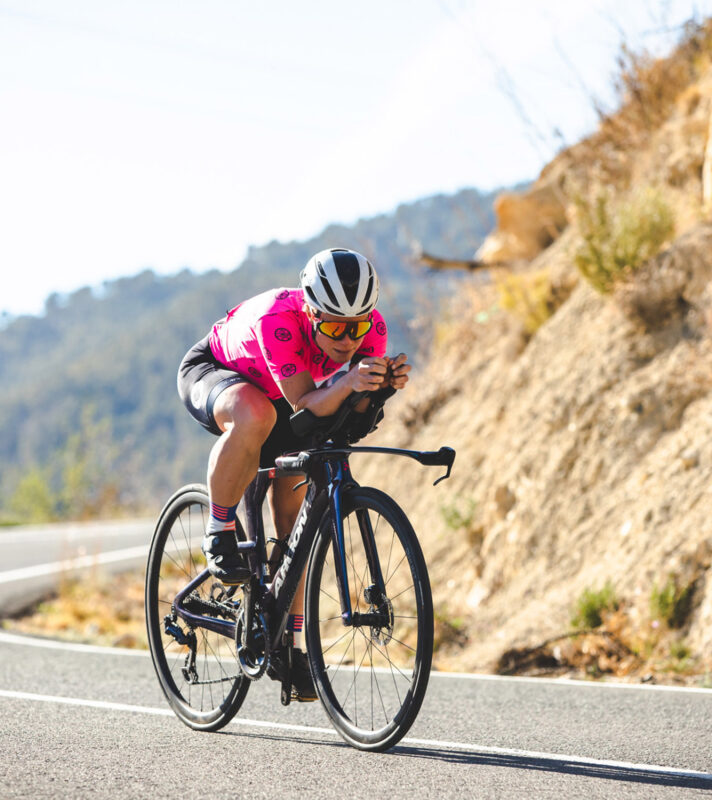 Argon 18:Your recent aero testing session was focused on finding extra speed in components and accessories. Have you done this type of testing before? Does it affect the choices you make in selecting your kit?
Ruth Astle: I have done various aero testing sessions before - a couple of sessions in a wind tunnel, and exploring different kit options, like different front ends on the bike and different helmets. It affects the kit I choose depending on what is the best combination of fast and comfortable. I was keen to do the testing in the velodrome though, as it simulates real life more with actually cycling round a circle.

A18: There's always a question of whether indoor aero testing results are 'valid' when you get out on a windy, hilly, technical course. How do you prepare yourself to take the aero gains found on the track and make them work on the road?
Ruth: So part of what I wanted to test in the velodrome was disc wheel vs deep section wheels, so I had the data to make an informed decision on a very windy or hilly course on what wheels to use. However, generally speaking, you know that the best position you find has to be one you can sustain - otherwise the aero advantage is meaningless.
Velodrome Aero Testing With Ruth Astle
A18: We get a lot of questions about what hydration systems are best for the E-119. You tested several, but it was interesting that you mentioned you are not a fan of reaching back for behind-the-saddle options, so were happy that was not the fastest!
Ruth: I am not a very flexible person, and with short arms it is quite hard reaching behind to grab a bottle out of a cage behind the saddle. It also seems to be the most precarious place to have one in terms of losing it and it popping out on rough roads. Plus you have to get properly out of aero position to get it. So many factors meant I wasn't very keen to have a bottle behind me if I could help it!
Similarly, it is really important to have a bike that is user friendly and feels good to ride. That gives you the confidence that you can go hard on it. For me the E119 Tri+ offers a great combination of handling really well (I've set a number of PBs on descents at home) and being super aero.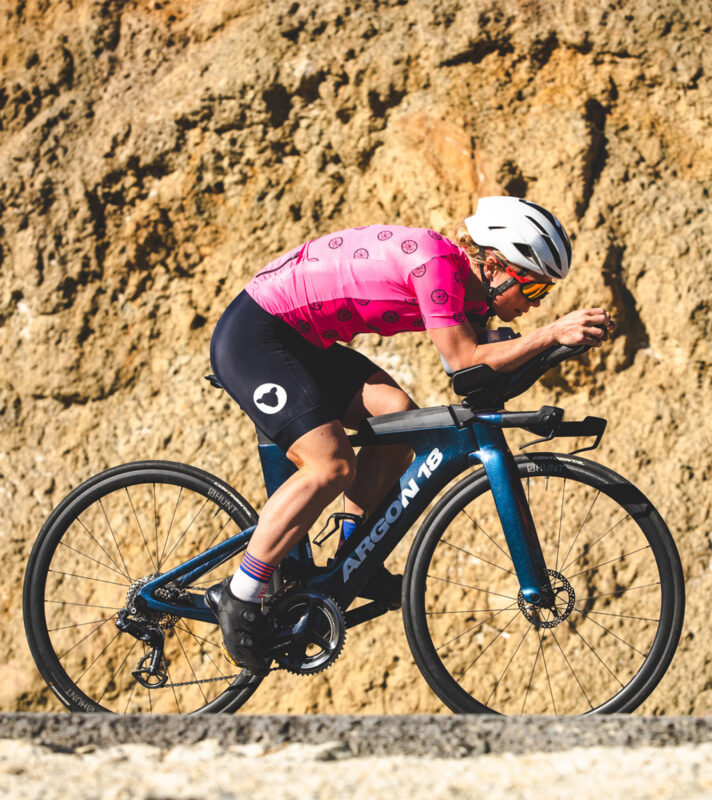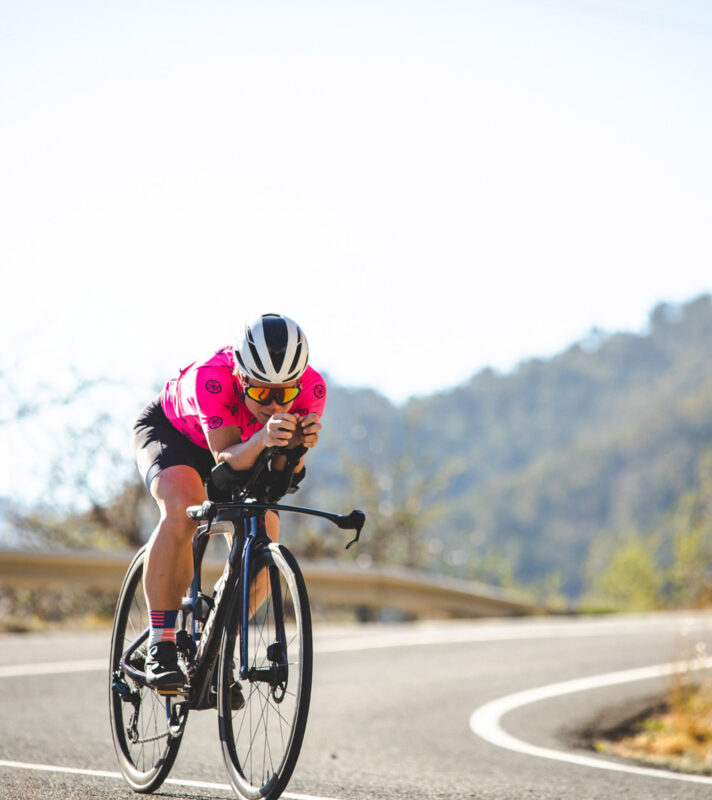 A18: Can you tell us a bit about your game plan for St George?
Ruth: Be ambitious with the swim, try and stay with the main group to be in the best position. Be patient on the bike - the second half of the bike is fairly tough, so I will likely be a bit conservative initially and then try and push on in the back half of the bike. However, I want to be able to react to any big moves that are made, but will make that call depending on how the legs are feeling. For the run, I will be running more to feel than pace, because the course is pretty up and down. But again I'll be starting fairly conservatively and keeping on top of hydration and nutrition because it is likely to be pretty hot by the time we get to the run.
Photos by: Jack Schofield
Read more about our athletes