GBC500: The Good, The Bad, and the Muddy
After fours day on the roads and trails of Quebec's Eastern Townships, Argon 18 CEO Martin Le Sauteur and his daughter Béatrice were happy to complete the Gravel Bikepacking Challenge 500km. We caught up with them to see how it went.
A18: First of all, how were the bikes?
Martin: I was on the new Subito eGravel, and have to say, I'm pretty happy I made that choice! We thought our route had about 5300m of elevation gain according to our first GPS calculation – turns out it was closer to 6800m. I was happy for that assistance. Béa would have spent a lot of time at the top of climbs waiting for me, otherwise! Although when we were on the flats in a headwind, she was happy to have me in front.
Overall, I could sum up this bike in three words: autonomy, comfort, and safety. Even on the big descents, going 60km/h or so over rough surfaces, I never felt unstable. I was worried about running out of battery power on the longer days, but that also was a pleasant surprise. On the second day we did 142km and I finished at 30% battery power, including the range extender. I was on eco mode (first level) 90% of the time.
Béatrice: I was on the Dark Matter, and it was perfect for this route. I'm much more used to riding a traditional road bike from my racing days, so I'll admit I was worried about the climbs, thinking that they would he harder on this bike, and that I wouldn't have the same type of handling and lightweight responsiveness I'm used to. I was wrong! The Dark Matter felt like a race bike to me – light, fast, responsive. The Arkel bags were great too, very stable - even fully loaded, with this setup I could climb out of the saddle and not feel affected by the weight on the frame. On the descents I felt very confident and comfortable. I'll match my dad on the three words to describe the bike: comfort, performance, and pleasure!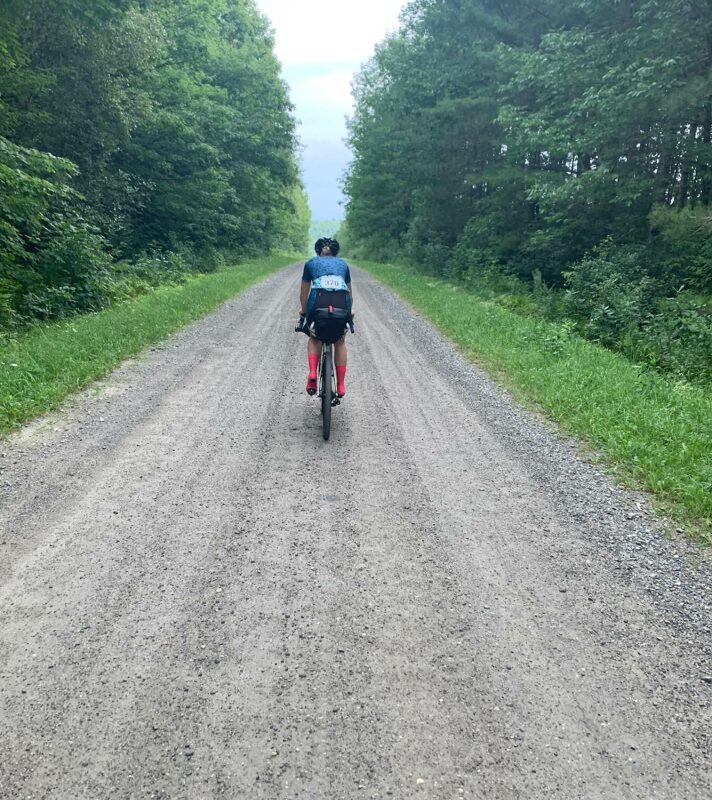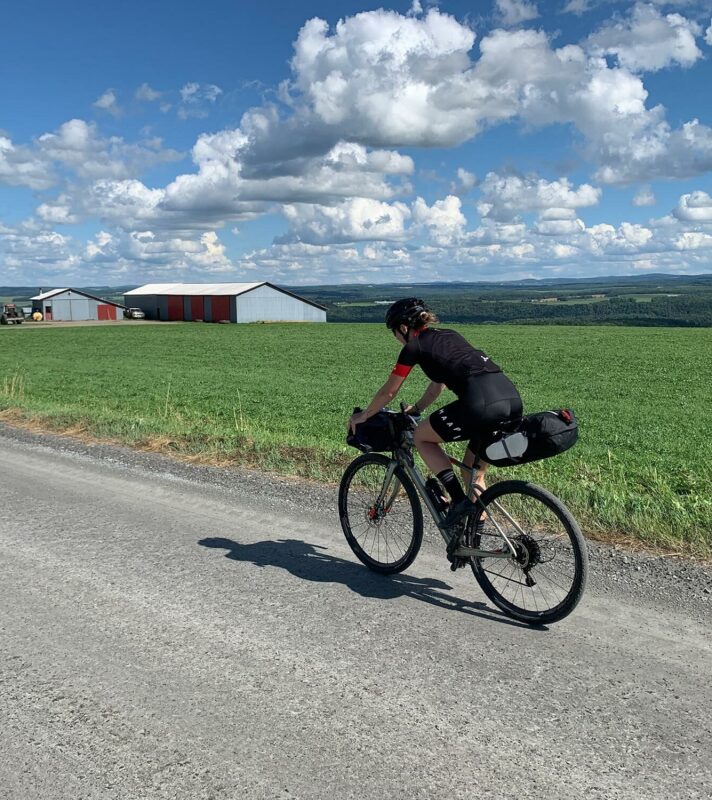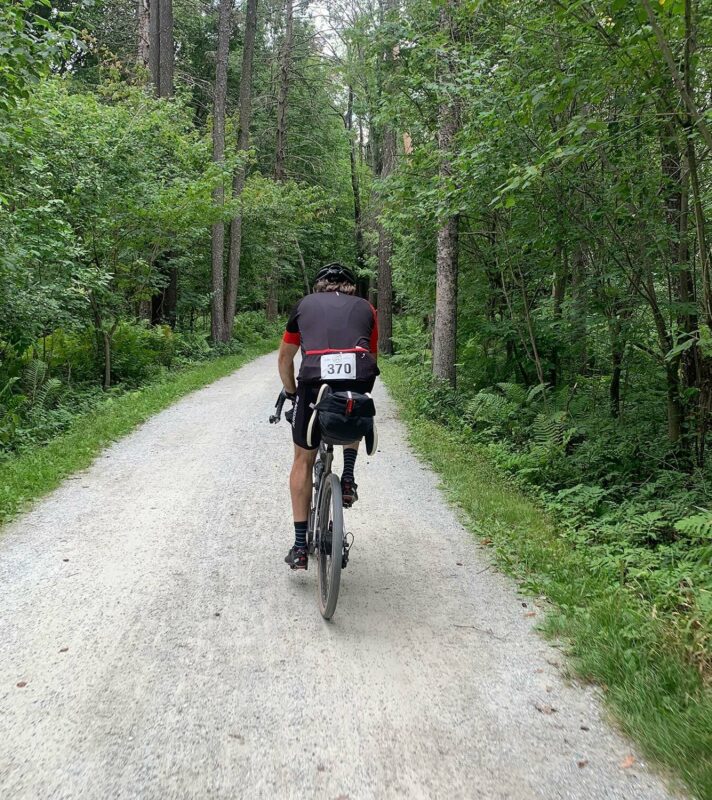 A18: What were some of the memorable features of the route? Any major surprises along the way, other than elevation gain?
Béatrice: The landscape, the security, and the peace and quiet of being on those gravel roads and being able to ride next to each other chatting – you can't do that in the city. We should admit that we did the deluxe version of the route – we stayed in small hotels along the way, we weren't camping at night. So I'm also going to say that the showers were a highlight!
Martin: For us this wasn't a race, it was an opportunity to see people, landscapes, spend quality time together. There were some parts with rough gravel and also a fair bit of washboard and some muddy tractor cuts, so we had to try to find the smoother parts of the road in some cases – where cars had passed. I think someday – maybe - I'm going to fondly remember the 15% climb at the end of the second day that somehow didn't show up on our GPS. Also the staff and organisers of the event were great, and the organization as a whole was a great feature.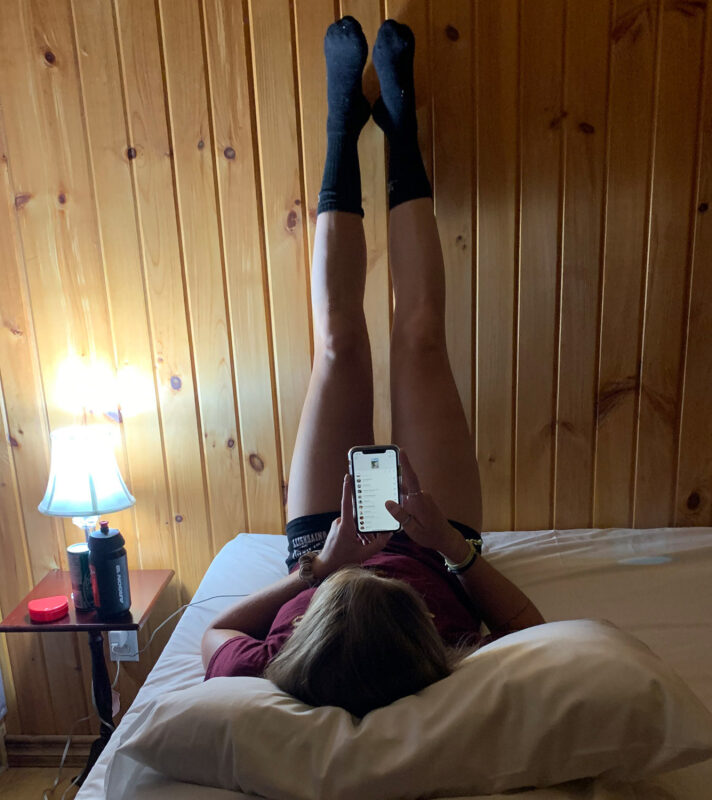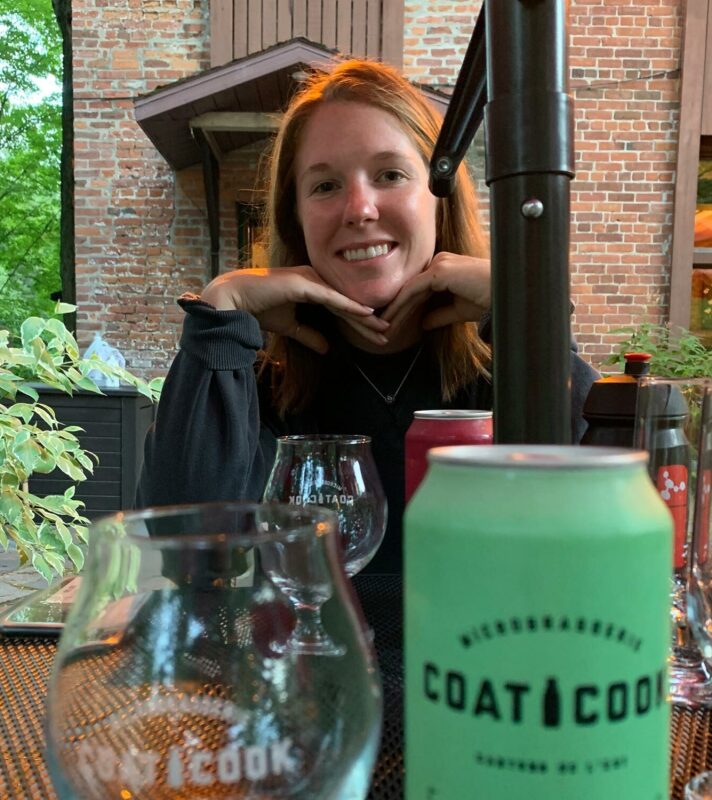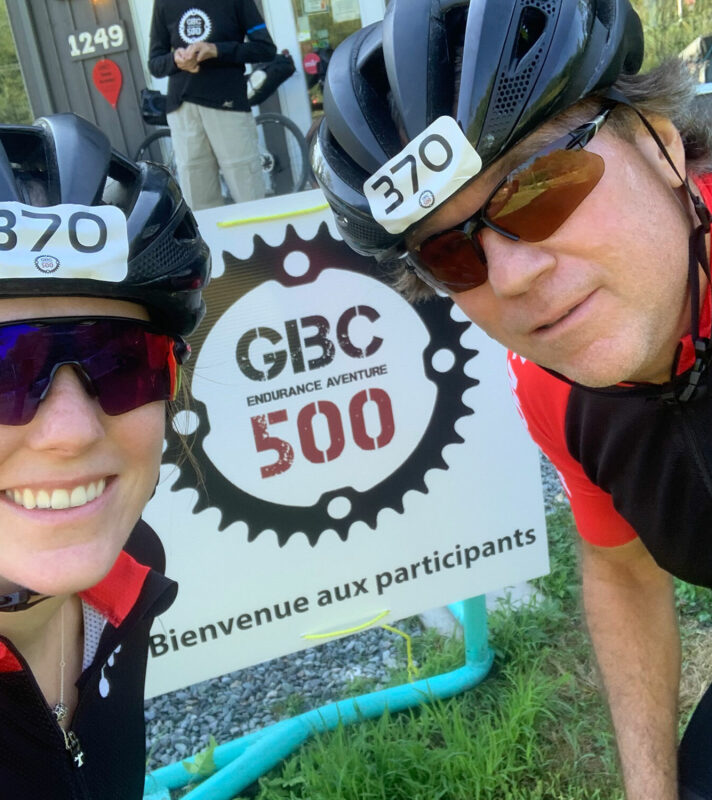 A18: How was this ride compared to other adventures/challenges you've taken on? Anything you would have prepared for differently, in hindsight?
Martin: The way you have to be organized was the same as the touring I did many years back. But back then we weren't on dirt roads because we didn't have the bikes for it. This was the first time I did this type of trip on gravel. I was also definitely less loaded than before – there's much lighter, more compact technical clothing and equipment available now. I think I've also learned what to pack – and what not to pack! It's also easier when you're close to home – I was more worried about having everything I needed when I was touring in Taiwan, for example.
Béatrice: This kind of riding was new to me – both the distance and the dirt roads. I was pleasantly surprised by the weather, and that we didn't need much of the cold-weather gear we brought. I'm glad we had it though, because you never know… and besides, I let Martin carry most of the heavy stuff. Let's remember that he had the electric assist!