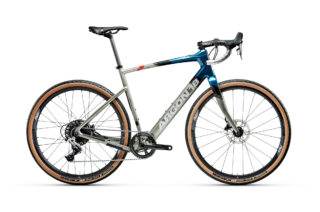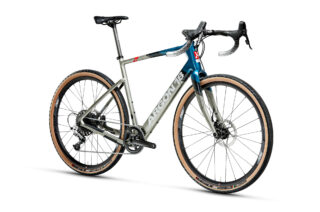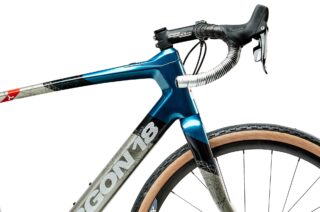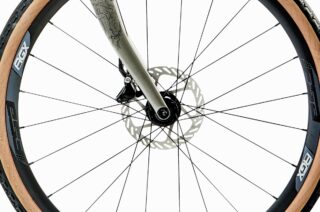 All images on this page are used for illustrative purposes only. Actual bike specifications may vary depending on country and assembly options available. Please refer to the Features and Configurations section below for options available in your region.
As a gravel rider, you're already looking for the next great escape, and searching out new roads at every turn. Lightweight, rugged, and ready to roll, the Subito eGravel lets you amp up your next adventure.

Color:
Velvet Blue / Steel Grey, Gloss

All images on this page are used for illustrative purposes only. Actual bike specifications may vary depending on country and assembly options available. Please refer to the Features and Configurations section below for options available in your region.
Your Power Outlet
For those who live to go out of bounds, get ready to set new limits with the Subito eGravel. Get that first kick through the washboard up a climb, or extra jump through muddy ruts. Stable ride quality from a longer wheelbase, dropped chainstays and clearance for 650x47C tires offer you the confidence to take the road less travelled. Just like our endurance models, the handling components have been tuned to offer a precise and predictable riding experience, to carve your way down a descent with confidence, on smooth or rougher roads.

Ideal for
Those looking to bring a little bit of lively to the woods or a little extra clout to the dirt.
Core Technologies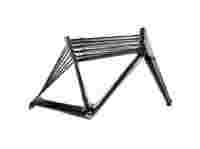 Argon Fit System
Argon Fit System is designed to provide riders of all sizes with consistent performance and optimal positioning.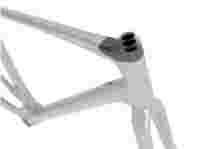 3D+
For our newest generation of bikes, we wanted to push our 3D System even further by merging it seamlessly with the frame.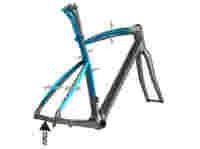 Topological Compliance System
To achieve the optimal balance of comfort and performance for our endurance line, we needed geometry uniquely aligned with the demands of long-distance riding and racing. In conjunction with the best geometry, we also needed to optimise frame topology and carbon layup.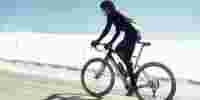 Features & Configurations
Ebikemotion X35+ System
The ebikemotion system features a 36V / 250W hub motor installed in the rear wheel, with maximum torque at 40NM and maximum assistance speed 25 KM/h (EU), or 32 KM/h (North America).
Removable front derailleur hanger
Integrated PAS sensor and cable routing
Clean and intelligent integration - an Argon 18 hallmark
Compatible with up to 650x47c
Range extender available
250Wh range extender can be purchased separately, and doubles the possible range.
Integrated battery and cable routing
Clean design that considers user access and maintenance
Clean integration of the HMI
Button used for the control of the motor is neatly integrated in the extension of the 3D+ cap
Intelligent cable routing
The motor cable is out of the way while wheel changes are also made easy
Crankset
See crankset measurements
Handlebar
See handlebar measurements
Stem
See stem measurements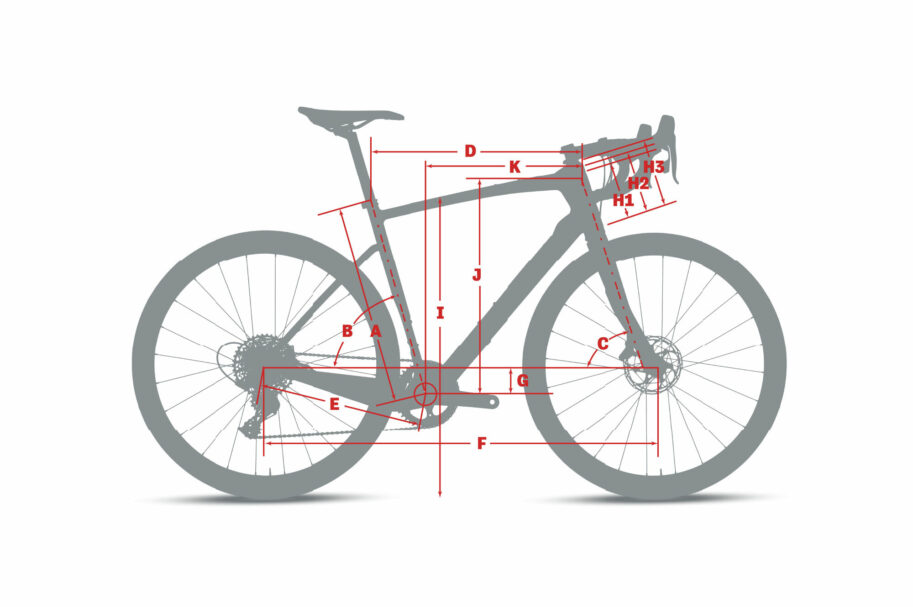 99.4
99.7
101.0
101.4
103.2
104.8
H1
Head Tube Length 3D+ (0mm)
cm
10.8
12.4
14.5
16.3
18.8
21.5
H2
Head Tube Length 3D+ (15mm)
cm
12.3
13.9
16.0
17.8
20.3
23.0
H3
Head Tube Length 3D+ (30mm)
cm
13.8
15.4
17.5
19.3
21.8
24.5
Standover Height is measured with 700x30c tires
Bridging the gap
By
Patrick Gregoire
from CA, Québec
Oct 19, 2020
J'ai offert ce vélo à ma conjointe en septembre dernier. Nous sommes du même âge, à peine un peu plus de 45 ans, elle est active et roule pas mal toutes les semaines avec un bon rythme. Par contre le gap entre nous deux reste significatif et en plus les côtes des cantons de l'est ne sont pas reposantes, surtout en gravelle. En voyant le Subito, je me suis dit: Intéressant, un vélo qui a l'air sportif, léger, attrayant et beaucoup d'autonomie! Il a fallu tout de même plusieurs mois à ma conjointe pour faire un premier essai. Évidemment, comme presque nous tous, nous voyons le vélo électrique comme un plan de retraite! Elle avait aussi la crainte de faire moins d'exercice et de cesser de s'améliorer... Après le premier essai, elle a tout de suite adoptée le Subito! Pour la première fois, elle a eu un malin plaisir à rouler avec moi. Elle a facilement augmenté sa moyenne de plus de 8km/h. En comparant nos graphiques cardiaques de nos montres de sport, nous faisons maintenant un effort cardiaque similaire et elle se permet même de me relancer dans les longues montées! Avec la batterie supplémentaire, nous avons fait un évènement de gravelle ensemble de 88km et 2200m+, un truc qu'elle aurait jamais osé faire avant. Notre expérience commune de vélos est maintenant complètement transformée. Le Subito est un super bike. Avec son poids léger, lorsqu'on roule en famille avec nos enfants, elle ferme souvent la batterie et le vélo se roule très bien. Oui il est plus lourd qu'un vélo de route top, mais plus léger que la plupart des vélos de montages. Donc pas de risque de rester coincé par manque de batterie comme les vélos qui pèsent souvent 45lbs+.
Super à tous points de vue mais quelques améliorations aideraient
By
Jean-Marc Chouinard
from CA, Québec
Oct 15, 2020
Concernant le contrôle du moteur, je suggère: Un remote pour le guidon actionné par le pouce Capacité de passer d'une couleur à l'autre ou au point mort sans avoir à suivre la séquence De plus, une option pour double plateau serait appréciée Finalement, usage de la même taille de clé hexagonale pour enlever les 2 roues Mais je reste quand même ENTIÈREMENT SATISFAIT!
I can go ANYWHERE on the Subito E-Gravel
By
Bridget Jacobs
from US, New York
Sep 11, 2020
When I first moved (back) to hilly upstate New York from flat Louisiana, I was really excited to ride the gravel road I live on, which goes through scenic farmland and forest full of wildlife. Until I tried to do it on my conventional gravel bike. Out and back on my road end to end is a 500 meter climb with up to 15%-17% grade in spots. That might not sound like a lot to some people, but it was too much for 50 something year old me who had only been seriously cycling for a few years. I was originally shopping for another Ebikemotion equipped cycling brand, when my local Argon 18 dealer showed me the Subito instead. (Props to Love and Sprockets in Hamburg, NY!) I realized that this would be the perfect bike both for me and the type of riding I would do. My old bike (on which I had done many long rides including centuries) never quite fit right especially for my hands/arms, but the 3D Argon fit system was perfect and along with the GRX brifters will help me avoid future repetitive use injuries. I had never ridden a bike with 650b wheels/tires, but I find they are are better suited for the rough roads I ride than 700c. The equipped tires provide a nice balance of comfort and confidence on rough roads and loose gravel, with low rolling resistance when I do ride on tarmac. The Subito E-Gravel is otherwise perfectly equipped for rough gravel and dirt country roads, including double track. Roadies may prefer the E-Road version but having come from a conventional gravel bike with a 105 setup similar to the E-Road, I appreciate the simplicity and low climbing ratios of the GRX 1x mech on the E-Gravel variant. The flared adventure bar gives me plenty of grip and hand positioning options for all types of terrain. The Ebikemotion system allows you to change the motor maps (they default to 100% power at each level) so I've set level 1 to 33% and level 2 to 65% power. I ride low to no grades with power level 0 or 1, double track with up to 8% grade with level 2, and reserving full power only for the big climbs. As a result the battery range on the bike is more than sufficient for all my rides so far, although if I want to attempt any e-assisted rides longer than 40-50 miles then I may look into getting a range extender. I only have two very minor issues with the bike. First, there isn't enough room between the crank and chainstay for a crank-based power meter (like 4iiii or Stages) without spacers, and since I use mountain bike SPD pedals and shoes for the type of riding I do, a pedal-based meter isn't feasible. I know that many if not most people considering an ebike may not be interested in a power meter, but I use one to track and help improve my fitness. Also, the Subito's paint job is so unique and stunning that I'm especially afraid to get (inevitable) gravel damage, so I'll probably install paint protection film on the down tube and fork (the stock drive side chain stay protection is excellent). These very minor issues are nothing compared to the pleasure I now have again on my rides. I'm no longer stuck driving to a rail-trail or to a valley road just to ride. I can roll out my driveway and ride ANYWHERE, even back up the killer hill to my house that is a well-known local challenge for elite riders. My previously un-rideable road is now my beautiful daily ride... I look forward to climbs now!
Other bikes you might like