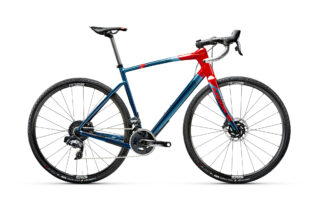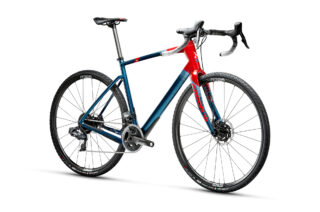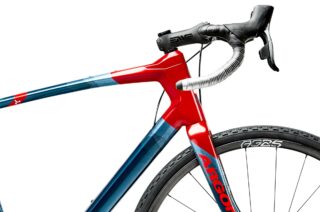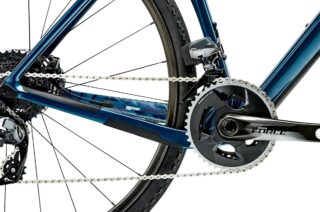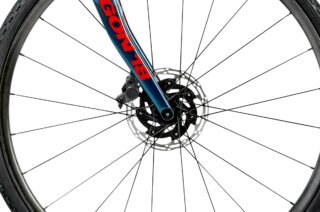 All images on this page are used for illustrative purposes only. Actual bike specifications may vary depending on country and assembly options available. Please refer to the Features and Configurations section below for options available in your region.
Go way off the beaten path with this gravel racer featuring true road race-inspired geometry derived from Argon 18's legendary race bikes. Some will blaze the trail, but on the Dark Matter, you will scorch it.

Color:
Dawn Blue Dark Red


All images on this page are used for illustrative purposes only. Actual bike specifications may vary depending on country and assembly options available. Please refer to the Features and Configurations section below for options available in your region.
Where the pavement ends
For when the route is unpredictable – but the ride must be solid. Head way off the beaten path with this gravel racer featuring performance-driven geometry derived from Argon 18's legendary World Tour bikes. Go wherever the day takes you with assured handling and optimal power transfer, to control the terrain regardless of the surprises it may throw at you. We wanted a bike that offered supreme confidence alongside racing behaviour, a bike that would feel just as playful and responsive on the dirt as it would on the road.
Our gravel geometry provides fork rake specific to frame size, to allow for tight turn clearance on more technical runs, and with an eye toward ride quality, the Dark Matter features seatstays designed to flex and dissipate shocks. You'll also get three head tube extension heights for every frame size with our streamlined 3D+ system: 0mm, 15mm and 30mm.
Ideal for
Gravel racers looking for poppy performance and nimble responsiveness on all terrain.
Core Technologies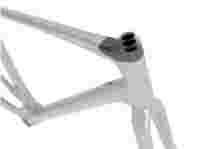 3D+
For our newest generation of bikes, we wanted to push our 3D System even further by merging it seamlessly with the frame.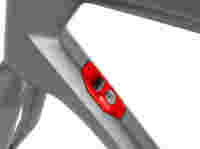 Modular Cable Console
Di2 and wireless optimized, compatible with mechanical and EPS groupsets.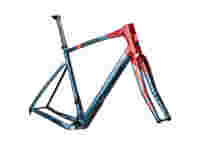 Gravel Geometry
Our gravel geometry draws on our endurance geometry, itself directly inspired by our performance road race series, meaning handling, responsiveness and race-ready positioning are paramount.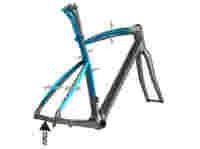 Topological Compliance System
To achieve the optimal balance of comfort and performance for our endurance line, we needed geometry uniquely aligned with the demands of long-distance riding and racing. In conjunction with the best geometry, we also needed to optimise frame topology and carbon layup.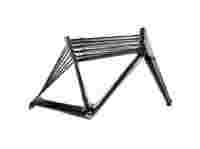 Argon Fit System
Argon Fit System is designed to provide riders of all sizes with consistent performance and optimal positioning.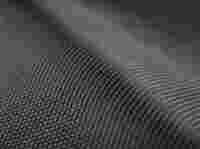 Elite Level Layup
We believe the discerning cyclist deserves more than just trickle-down technology. Our Elite level bikes benefit from the same attention to detail as our Pro level ones.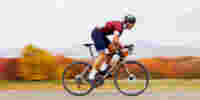 Features & Configurations
Max tire size
45c (for both 700C and 650B)
Removable Front Derailleur Hanger
For clean installation of 1x, compatible with 46/30T to 52/36T or 1x46T
Flat Mount Disc Brakes (140/160 Rotors)
Powerful braking for riding confidence in all conditions. When using fenders, 140mm rear rotor is recommended
Optional Direct Mount Rear Derailleur Hanger
For added versatility and optimal installation
12mm DT-Swiss Type Thru-Axle
Fast wheel changes, light and sturdy axles. 100mm front and 142mm rear
Inlaid Chainsuck Protector
Protects the carbon chainstay against wear from the chain's movement and features integrated drainage
Downtube Protector with Bottle Mount
Provides access to internal cable routing
45C (48mm) Tire Clearance
40C (43mm) with fenders. Limitations may apply with specific groupsets
27.2mm Carbon Seatpost
Offers adjustable offset for optimal fit, compliance, and comfort in all riding conditions
Crankset
See crankset measurements
Handlebar
See handlebar measurements
Stem
See stem measurements

Hyper-Silver Coal Black

Dawn Blue Dark Red
Argon 18 TDS-C Carbon, 27.2mm (included with frameset)
FSA NO.30/Kit + 3D+ w/ TH881-1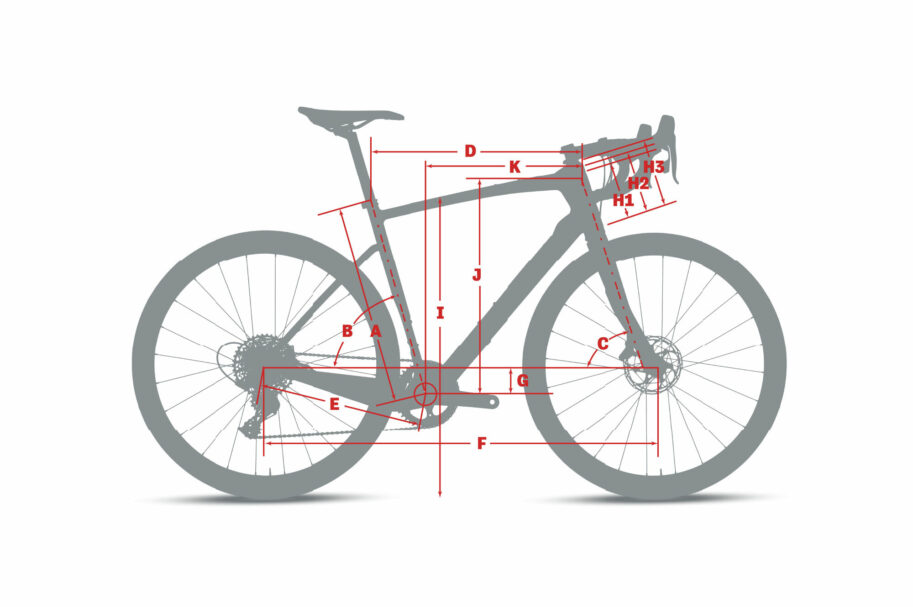 100.8
101.1
102.4
103.0
104.6
105.9
H1
Head Tube Length 3D+ (0mm)
cm
12.0
13.5
15.4
17.1
19.2
21.6
H2
Head Tube Length 3D+ (15mm)
cm
13.5
15.0
16.9
18.6
20.7
23.1
H3
Head Tube Length 3D+ (30mm)
cm
15.0
16.5
18.4
20.1
22.2
24.6
Standover Height is measured with 700x40c tires
Proud riders of Dark Matter
Impressionnant
By
Sebastien Girard
from CA, Québec
Aug 13, 2020
Vous recherchez un vélo qui fait tout: le Voilà!!! Beaucoup de craquement par contre au niveau du pédalier(je vais devoir le ramener pour une 2ième fois 450km au compteur) bruit de cable interne. Tenu de route incroyable même à plus de 50km/h sur de la gravel!!! Bref l'un des meilleurs vélos que j'ai eu
Opens up a world of possibilities.
By
Kamil Kubacki
from CA, Ontario
Aug 13, 2020
I've had the bike for about a year now. It came spec'ed with 105. The price is a bit high considering the spec but you pay more for the frame than the other components. THE BAD I upgraded the rear derailleur to RX800 after 2 rides in the forest. The stock 105 derailleur had so much chain slap it was not acceptable for a gravel bike. Since then, I've been happy with the way it's set up mostly. The tires (Challenge Gravel Grinder 700x38) that come with the bike are NOT Tubeless Ready (disappointingly). However, they roll fast and grip well in the corners. They don't really like low pressure (min is 45 psi) otherwise you'll see some early tread wear. THE GREAT The frame itself is amazing and hopefully future proof. I've done everything from paved roads with road tires to forest singletrack using 29x2.0 Maxxlites and this bike keeps you confident throughout. I've thoroughly enjoyed the bike and the biking experience on this without too many issues. The wheels are amazingly tubeless ready. For both road or gravel tires. I had a Schwalbe Pro One Microskin TL-Easy Folding Road Tyre - 700c on the rim for road use and it sticks in the bead so well it literally took a vice to get the tire off. I've also run ghetto tubeless when the tube I was riding on pinch flatted. The tire still kept air in without sealant as long as I sealed the valve hole up enough. The small features in the frame design are handy and make quite the difference for customization. I've added a bolt on frame bag for those 100+ km gravel adventures. I've maxed out the tire clearance testing out 29x2.0 Maxxis Maxxlites (equivalent of 700x50c). They'll be a few more upgrades to make the cockpit more compliant in the future but I'm happy with the way this bike behaves and the roads it has opened up before me.
42 42 42. 42 mm tires. 42 sprocket up front. 11-42 Casette
By
John McGuinness
from Canada, Quebec
Jul 4, 2020
I was really impressed by the Argon18 Dark Matter. The ride is really smooth, even on Québec washboard roads, and I weigh 90+ kilograms. On steep downhills when riding at 50 kph parallel to road snakes I felt fully connected with the road and was confident I would not get into trouble. On a short downhill section there were really large holes and the Dark Matter just ate them up. Finally, our trail took us on some downhill mountain bike trails. Once again, the bike was in control and I felt safe and comfortable. I needed every one of those 42 teeth on the cassette. There was great route planning by Agence Marco Daigle. I wish I could have stayed longer but we were both needed at home.
Other bikes you might like