First stop Enroute Kona – Winter Triathlon World Championship
At first glance, a cold, snowy winter competition in Andorra in March couldn't seem further away from the Ironman World Championships in Kailua-Kona, Hawaii, in October. Normally I would agree. But these days, there isn't much 'normal' left. In 2021, the Winter Triathlon World Championship seems like a logical first stop on my road to Kona. Here's why!
For me, as for everyone else, 2020 was a challenging year. Despite the pandemic cancelling more or less every race on the calendar, I am happy to come away with a solid 2:32 marathon PB and the Norwegian 200k TT record. And just to keep things interesting, add in a tibial stress fracture that kept me from running for six months. To top it off, I was diagnosed with osteoporosis (low bone density) in October. The doctors concluded that my balance between training, nutrition, energy-intake and recovery needed adjustment. While there were quite the highs and lows in 2020, I now have a great opportunity to start fresh with a Covid- and osteoporosis-customized plan for 2021.
The low bone density makes me more prone to stress fractures from overload, and to acute fractures from direct impact. This means I need to reduce the volume of weight-bearing activities in my training program, such as running. My physio recommended keeping the high-quality intensity session for running, while trying to move the volume-based training to other activities. My immediate thought was - what about cross-country skiing…?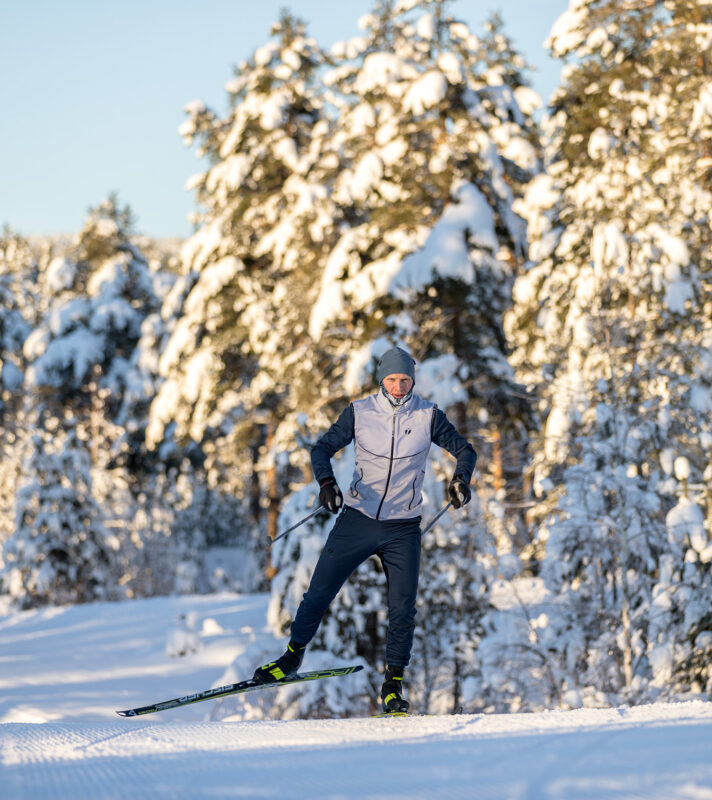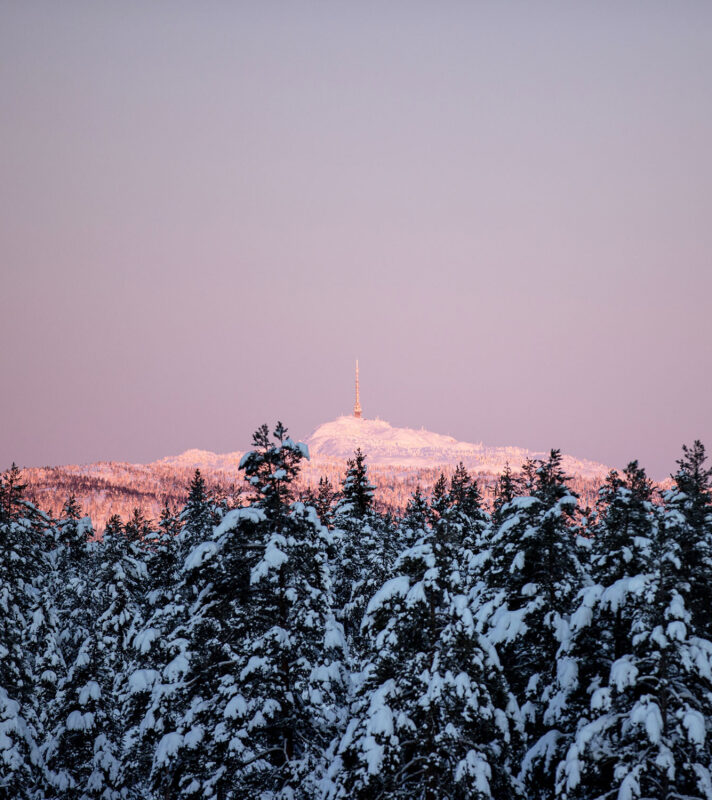 With Covid-19 still keeping us from travelling, most of my winter training period will be spent in the cold, snowy and beautiful mountains of Norway. I needed to find an activity that allowed me to spend time outdoors in this winter paradise, especially since Norway's Covid restrictions meant that gyms, training centers and pools were closed. Swimming is already my weakest discipline, and I really didn't need to fall even further back in the pool. I needed to train my upper body and swimming muscles to some extent, even while the pools were closed.
My coach Frank Jakobsen and I decided that cross-country skiing seemed like the answer to all our problems. It also helps that I simply LOVE skiing, and that I competed until I was 20 years old! So we added skiing to my program alongside the weekly trainer rides, short and hard runs, and strength training to build a strong base before the season.
The only thing missing in our plan was a goal, something to focus on during all those hours on the cross-country tracks in Norway. Essentially I was looking for a winter triathlon – and luckily enough, there is definitely such a thing. I have been really intrigued with the run-bike-ski combination for some time now, without having found time or opportunity to try it out. If this wasn't the perfect opportunity to set a tough, fun and motivating goal for early 2021, I don't know what is. We decided right away that the Winter Triathlon World Championship on March 20th 2021 in Andorra would be my first stop on the road to Kona.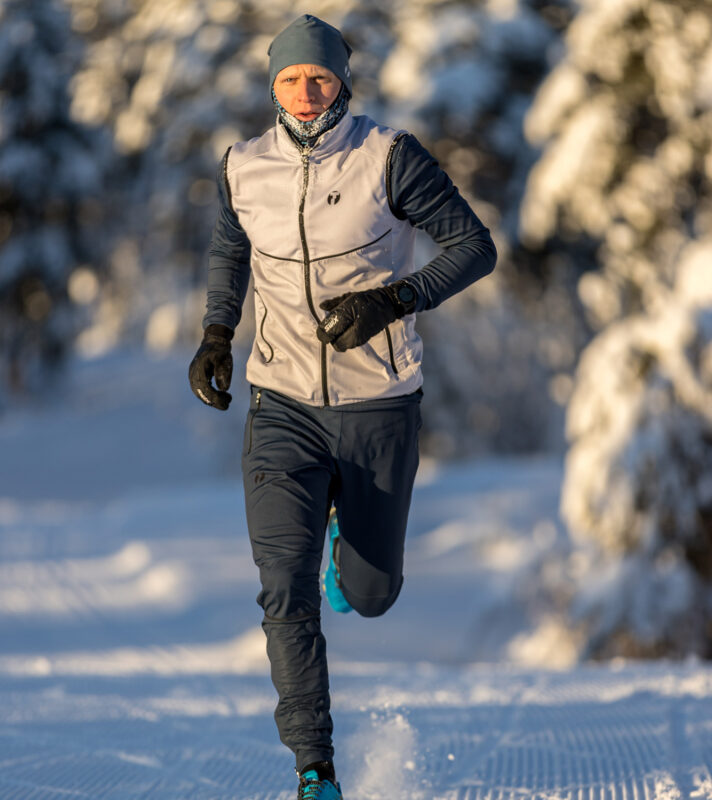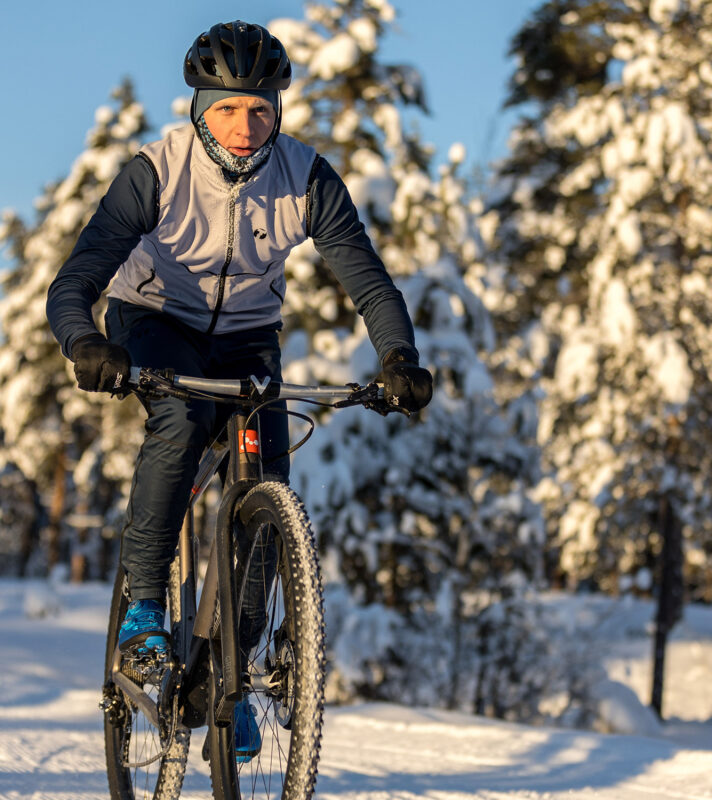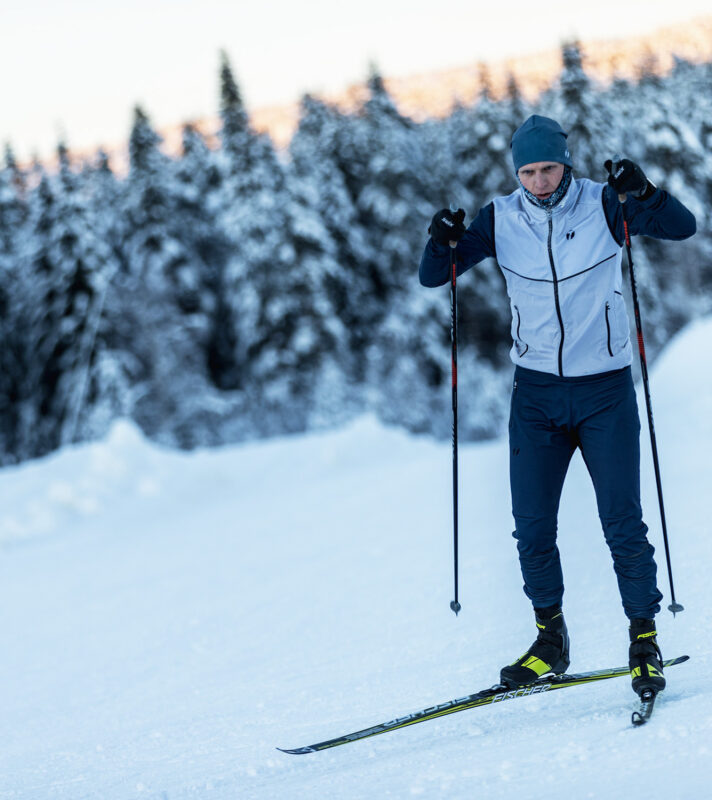 The distances in winter triathlon are usually 7k run - 13k bike - 10k ski. All disciplines are held on groomed ski tracks, meaning grip is essential. The bike must have a flat handlebar, and it should have room for at least 50mm tires, to be able to ride on top of the snow. My team didn't take long to come up with a solution:

"Why don't we take the Dark Matter gravel bike, put on a flat handlebar and a lightweight Lauf Cycling gravel fork, some fat tires, and a gravel groupset from Shimano? It's going be one of the lightest, fastest and most versatile bikes lined up in T1 – no doubt!"
Huge thanks to Argon 18, Lauf Cycling and Shimano for their help in putting this machine together. Let's see if this customized Dark Matter Winter Tri version can take me to the top spot in Andorra! I feel confident it won't be the bike holding me back.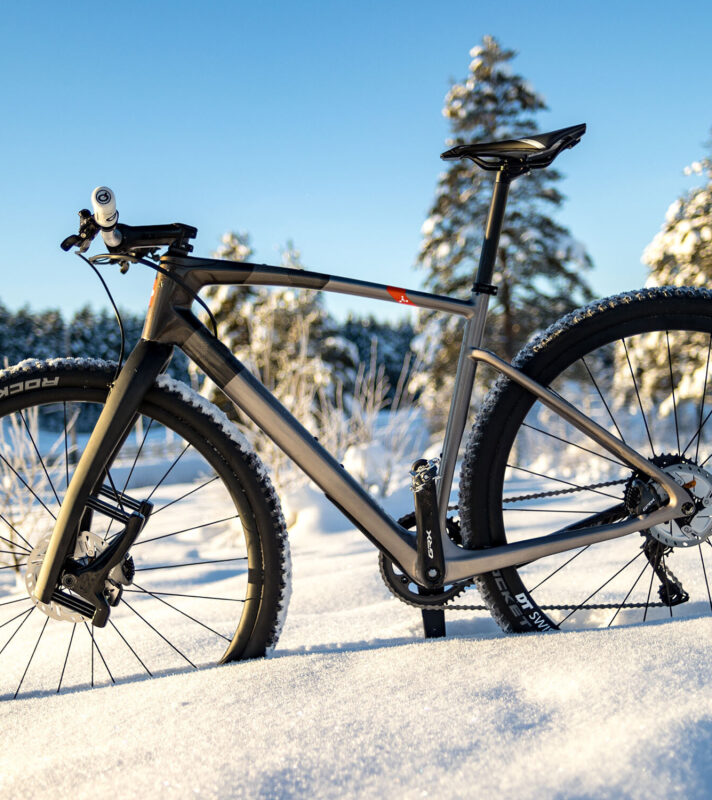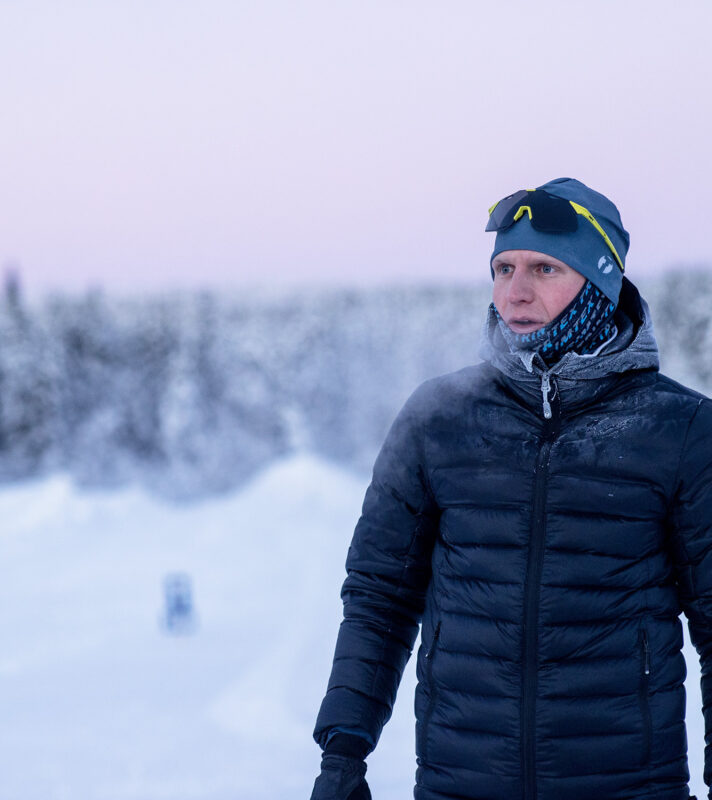 Read more about our athletes