Hans Christian Tungesvik's Top Ten Tips for Winter Cycling
Cycling in cold and wet winter weather can be a daunting experience, but that's no excuse to flee into the basement and jump on the home trainer when the winter arrives. With the right equipment, proper clothing and a few simple precautions in mind, there is no such thing as bad weather – only new roads and new experiences to discover. Winter gives Hans Christian Tungesvik a welcome break from his everyday training routine.
Hans Christian Tungesvik runs and cycles outdoors all year round out of his home base in Norway. Occasionally he heads to Mallorca to spend a few intensive weeks with fellow triathletes at the Next Level Camp, but most of his training is carried out in the Norwegian mountains regardless of the weather. With 20+ hours a week outside on the bike, he definitely has some experience with cold winter riding.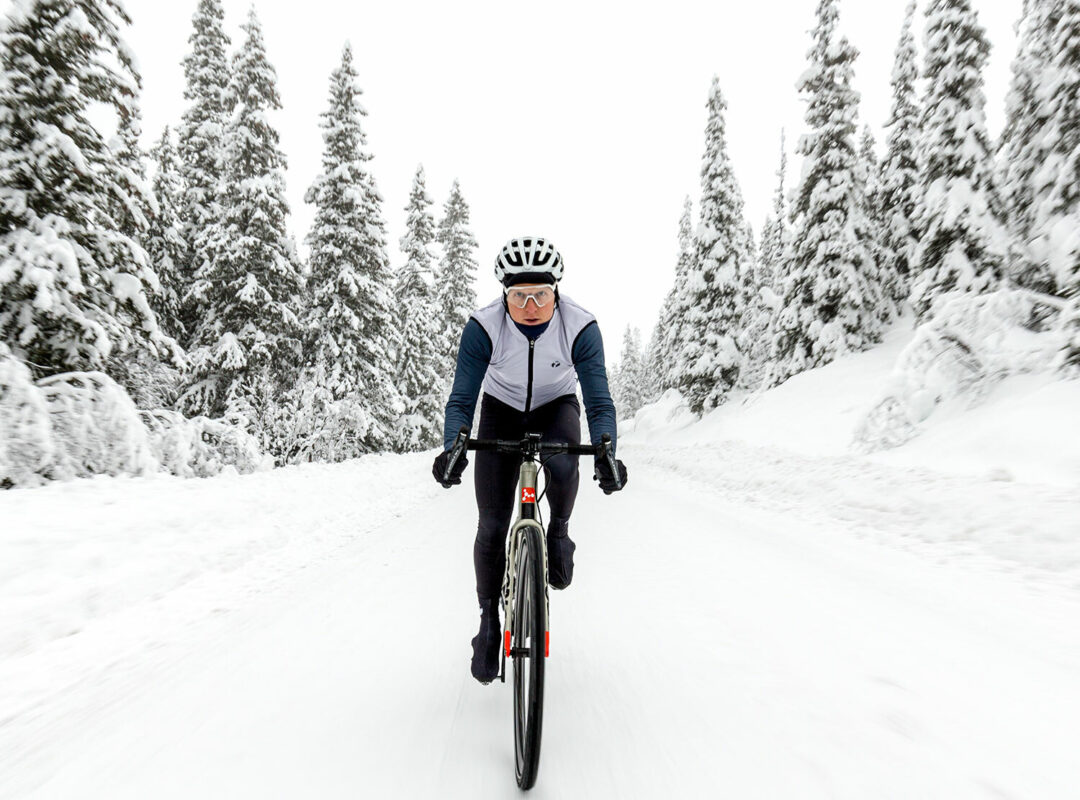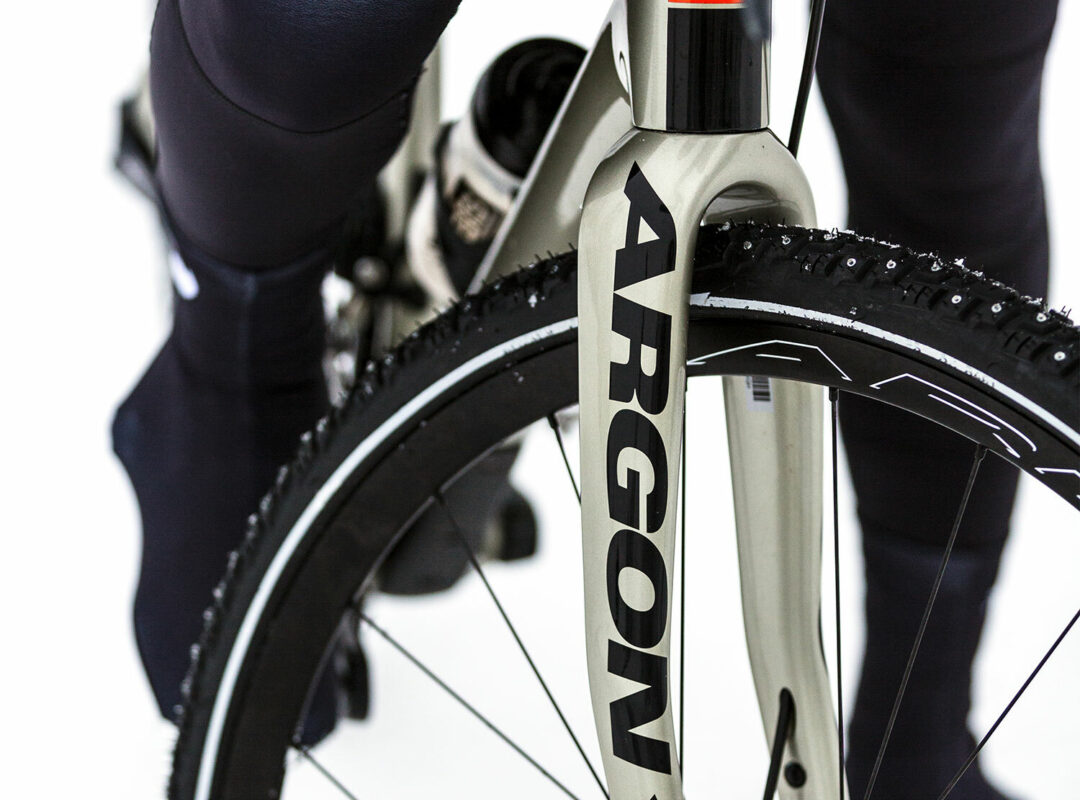 Here are Hans Christian Tungesvik's Top Ten Tips for winter riding:
1. Dress Properly - But Don't Overdress!
Staying warm and dry is key to making winter rides enjoyable. The three-layer principle is the most effective way to do this. Layering up provides flexible and effective protection against wind and cold, and allows for quick and easy adjustments as conditions change.
Wear a thin, tight-fitting base layer in an elastic and wicking material like polyester or wool. The middle layer is the insulating layer, to warm the body and absorb moisture from the base layer. The outer layer must be wind- and waterproof, as the wind can quickly snatch away the heat that your middle layer is working to retain. Ideally, choose an outer layer that is not too thick but has a breathable membrane, such as Windstopper™.
Be careful not to overdress, however – excess sweat can cause you to quickly get a chill, and it can be much harder to get warm again once your base layer is wet.
2. Protect Your Extremities
Pay extra attention to your extremities in extreme weather. Your head, hands and feet are not highly active while cycling, and that means they are the first areas that will suffer when your body starts trying to conserve heat. Your body naturally starts concentrating warm blood flow to the most essential internal organs, so will effectively start 'bypassing' your extremities. Be sure to protect your head, face, hands and feet with extra insulated gloves, shoe covers and beanies, that are both warm, wind- and waterproof.
3. Safety First
Equip your bike with effective lights and reflective details, that make you both visible and safe in low light conditions. If you plan to ride off well-travelled routes, and on gravel roads, for example, you should aim for bike lights with 1,000+ lumens on both your helmet and handlebars. Remember that lights aren't just for night riding in the winter – you should probably use them during the day as well, due to lower light conditions.
4. Bidons with Hot Chocolate
Bring warm fluids, both for nutrition and to heat yourself up from the inside out. A bottle of hot chocolate is my personal favorite.
5. Mount Mudguards
Choose functionality over style for winter riding! Use mudguards or fenders in wet conditions, to stay dry and comfortable, and to protect your cycling buddies from spray off your tires when they are on your wheel.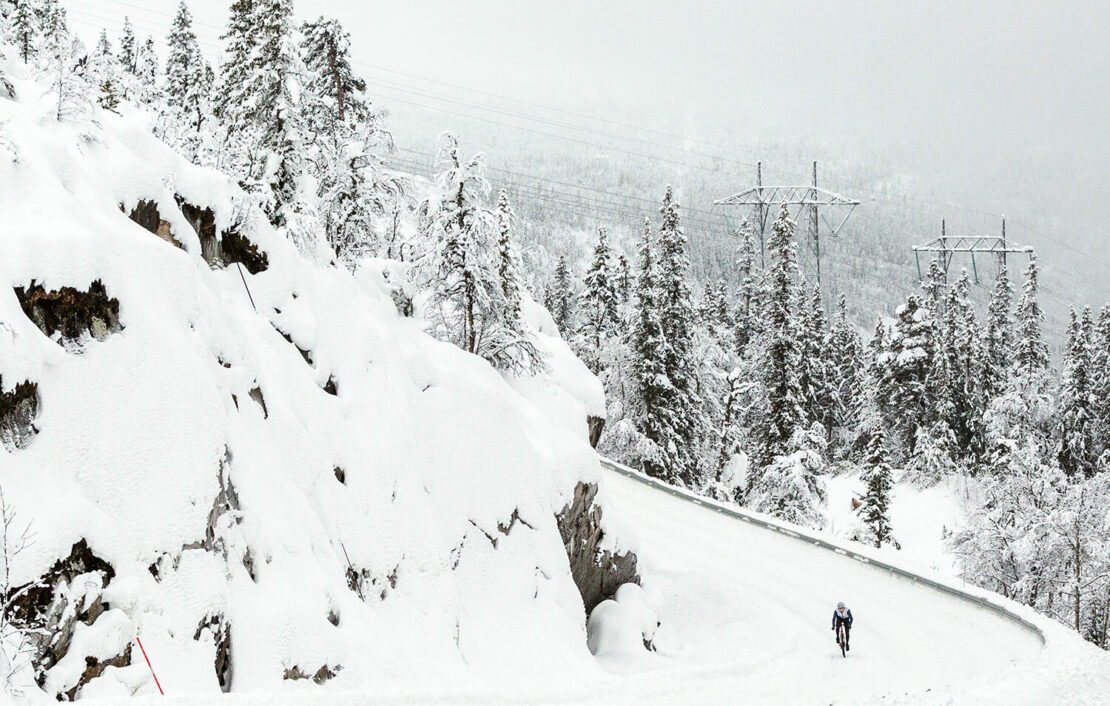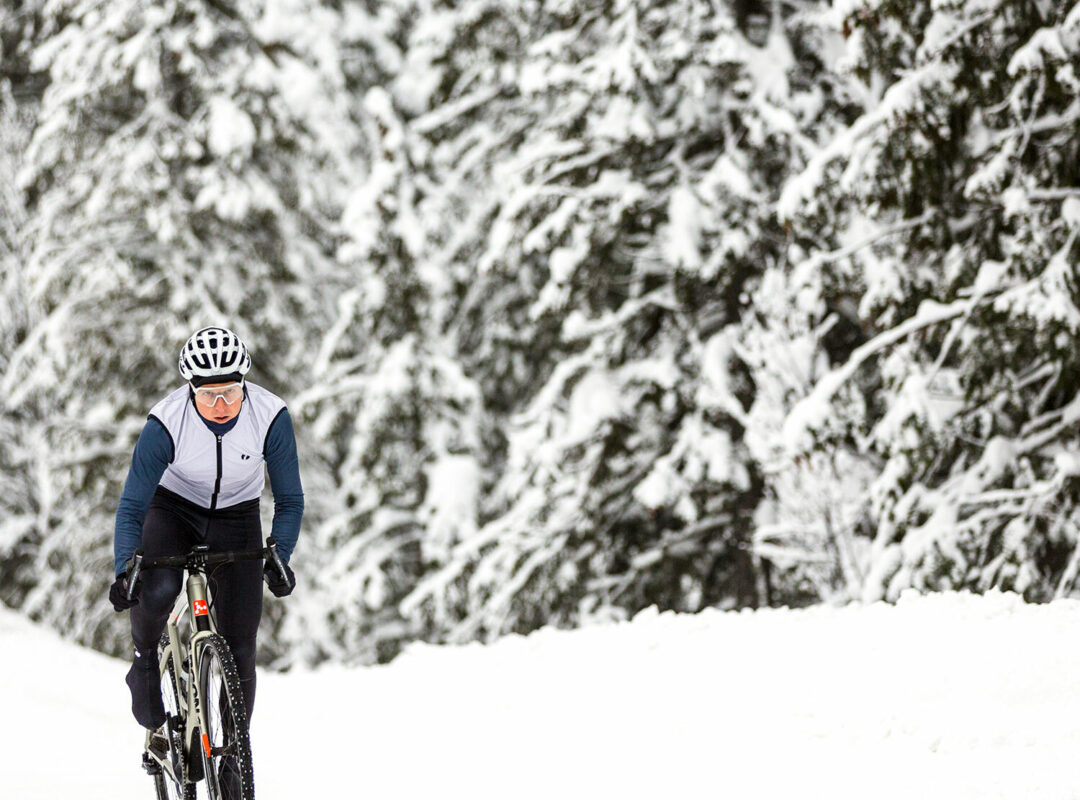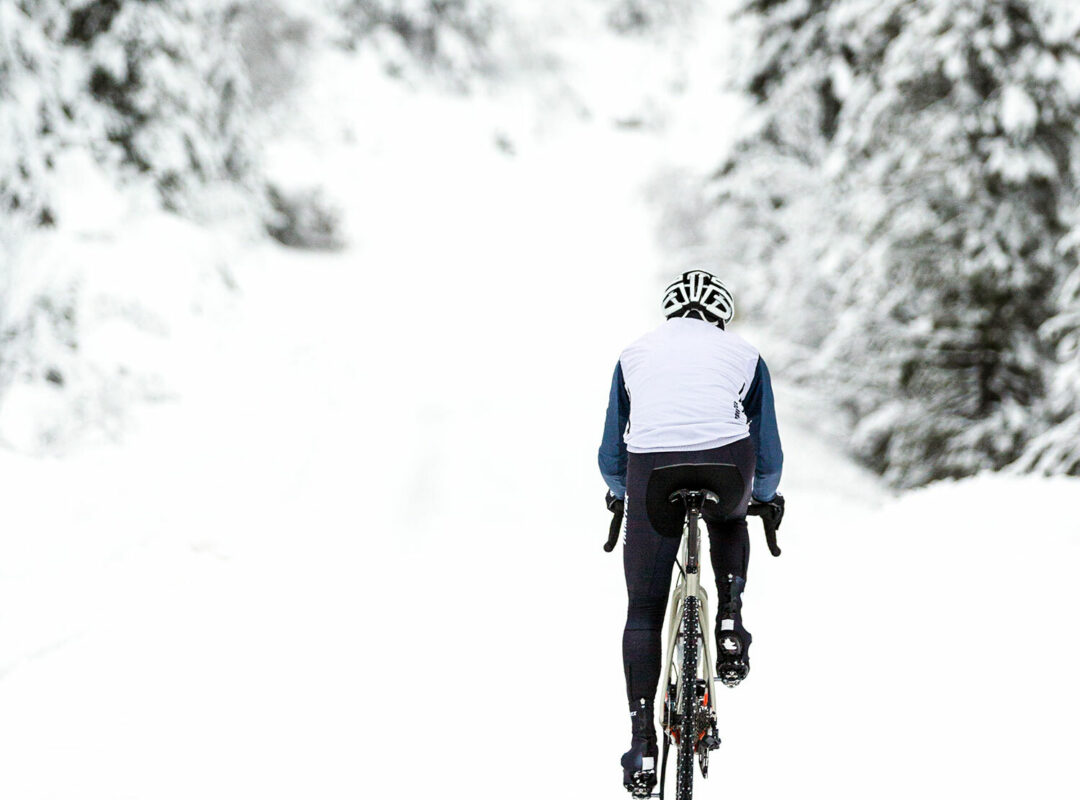 6. Café Warming Stops
Plan your winter cycling routes with a few café stops in mind. A couple of breaks for eating - and heating - are mandatory, and offer a convenient occasion to catch up with your fellow riders.
7. Increase Your Grip
Use wide and studded tires for safer riding in all conditions – especially on icy roads. I use Gravdal 45Nrth 38mm studded tires when riding on the Norwegian mountain roads.
8. Expand Your Horizons on a Gravel Bike
I love to ride my gravel bike in the wintertime. It provides the perfect combination of control and speed on winter roads, as well as the flexibility to explore areas that I usually don't see on my road or tri bike. It offers welcome variety to my training routines. I'd suggest you look for roads with firm snow surfaces for the best possible winter experience.
9. Go Electric
Electrical gearing is key to riding in sub-zero degree Celsius weather! It's possibly even more useful during winter than summer, as you avoid laggy cable housing and frozen gears.
10. Have fun!
There is no more rewarding feeling than being able to get outside despite challenging conditions. Get out there and conquer the elements – and most importantly, enjoy the ride!
Read more about our athletes