#ThisIsMyRide – Gravel in Nordmarka with Hans Christian Tungesvik
"This Is My Ride" is a series where we share the most memorable, unique, or challenging rides from our community. Maybe it's a first century ride, an epic climb, or a regular Sunday ride with friends: we want to hear about that special something which makes this particular ride epic for you – and your Argon 18. Want to share your ride? Email us at marketing.web@argon18.com.
"Any plans for Sunday?"
My phone lights up. My Sunday is totally open – until now. When Magnus Drivenes texts me about my weekend plans, and it's October, I know it can only mean one thing – gravel!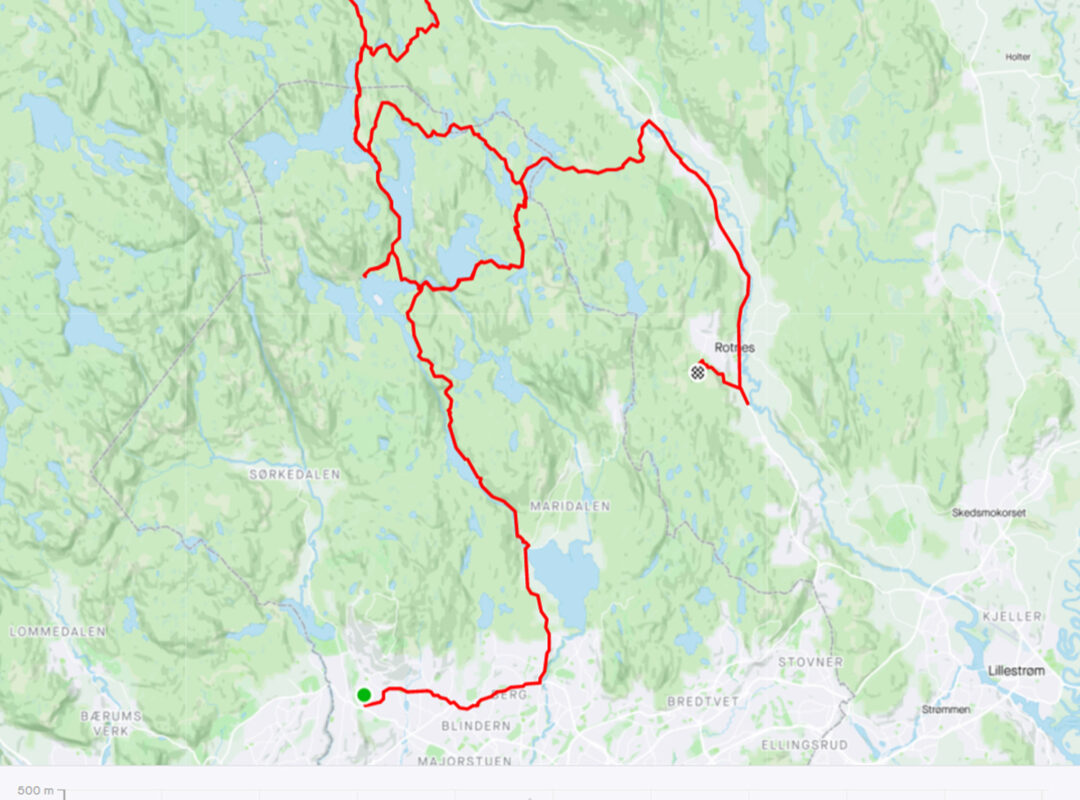 Gjerdingen Classic – endless gravel perfection
I wake up to a moody October morning in my apartment in the outskirts of Oslo. A quick breakfast bowl of porridge, a double espresso – one shot for each leg – and I'm out the door.
It's 10:02 am, and I meet Magnus and Linda Helgerud at the parking lot at Bogstad. We always meet here, at the gateway to the endless miles of gravel road perfection Nordmarka has to offer. Linda was in charge of the route this weekend and offers us one of our favorite loops – the Gjerdingen Classic.
Nordmarka is a large, forested area north of Oslo, serving as the backyard for most active families living in the Norwegian capital. The woods cover an area of about 430km 2 north of the city, and contain beautiful lakes, mysterious swamps and majestic ridges, and peaks up to 700 meters above sea level. It's an area with endless possibilities for outdoor adventures, in the summer as well as winter. As we like to say, it's the perfect playpen.
Cycling in its purest form
We spend the first hour climbing our way toward higher ground, getting into the less busy parts of Nordmarka. It usually feels like half of Norway is out enjoying their "søndagstur" weekends this time of the year, and today is no exception.
After 90 minutes in the saddle, we've hit our tempo and pass by our favorite café in Kikut. We barely manage to avoid the temptation of stopping for a cinnamon bun, but we know it won't be long before we're back here.
Linda has opted for a scenic version of the route and takes us off the road from time to time. Not my strong suit, but so much fun, nonetheless.
When I first discovered gravel a couple of years back, it was truly a revelation to me. After a long triathlon season with watts, heart rate and aero as the main focus, these gravel rides are simply liberating.
The lack of traffic. The beautifully calm lakes. Barns blasting by in the periphery. The fascinating colors of autumn. The hill sprints starting when you least expect them. For me, this is the joy of cycling in its purest form.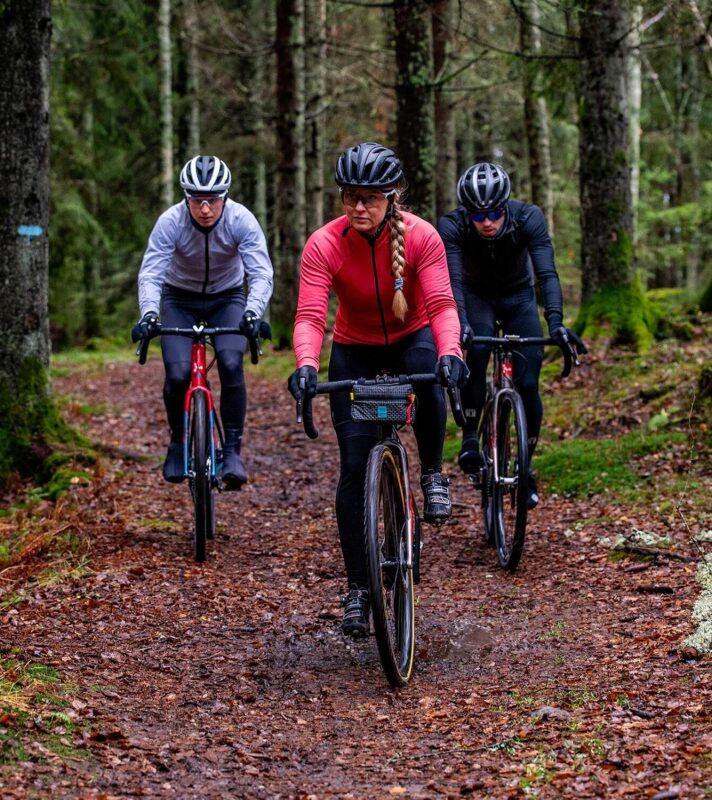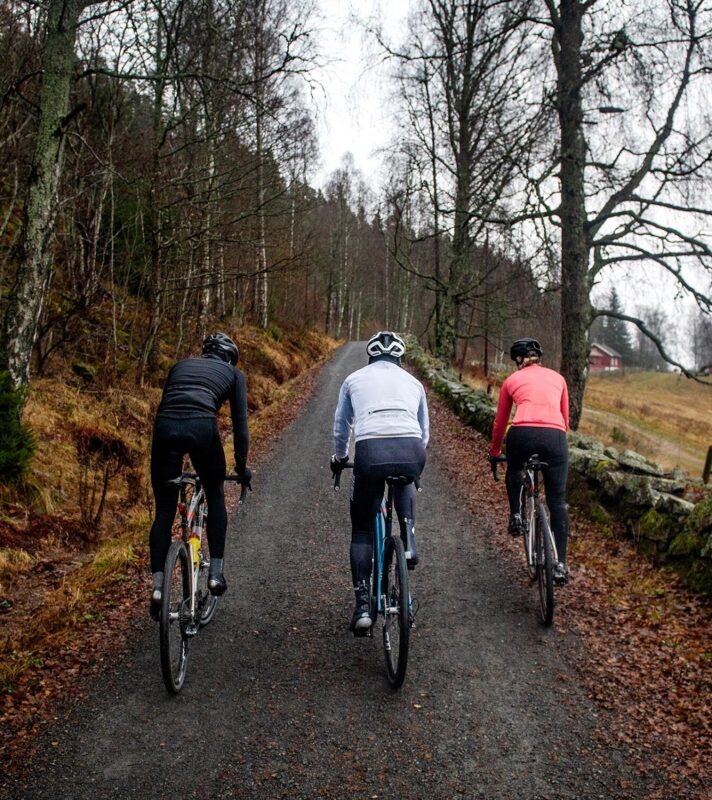 We are closing in on our goal for today – the Gjerdingen lake in the northern part of Nordmarka. When we get close, it turns out the road is closed due to a landslide. Whoops.
Yet again, our cyclocross skills (or the lack thereof) save us. A couple of kilometers on slippery trails, and we're back on the road. Even though the rain has been good to us, the wet roads have thrown a fair amount of water on our backs.
Without notice, Magnus puts the hammer down as he shouts: "last one to Kikut pays for coffee!"
Before I manage to register what happened, Magnus and Linda are already far up the road. "So much for being a long-distance triathlete…".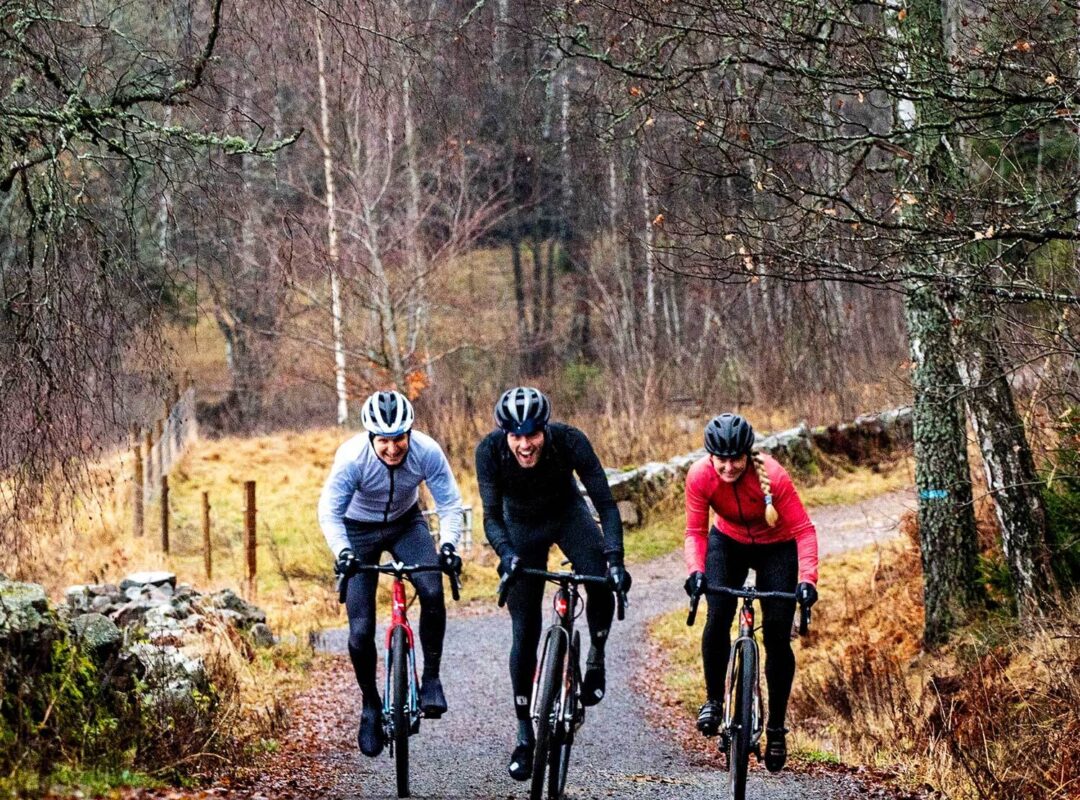 Sunday gravel repeat
With lactate-heavy legs, we leave our bikes outside and enter the Nordmarka headquarters. Coffee and cookies are on me this time, and I don't mind. It feels great to get some heat in the body. It feels even better to discuss the Norseman race with Linda, making sure to point out emphatically that Magnus is the only one amongst us who isn't a Norseman.
Enough with the jokes - it's time to enjoy the descents heading home.
I leave the two at Kikut to head east towards Sunday dinner with my in-laws in Nittedal, while they return to where we started.
"Thanks for the ride. Same time next week?"
While finishing up the ride by myself, I can't stop wondering how I didn't discover this incredible gravel thing before. So simple, so accessible, and so good.
My Garmin says I'm closing in on three figures, so I better make it the whole way. 100k of gravel fun – that's what I call a quality Sunday.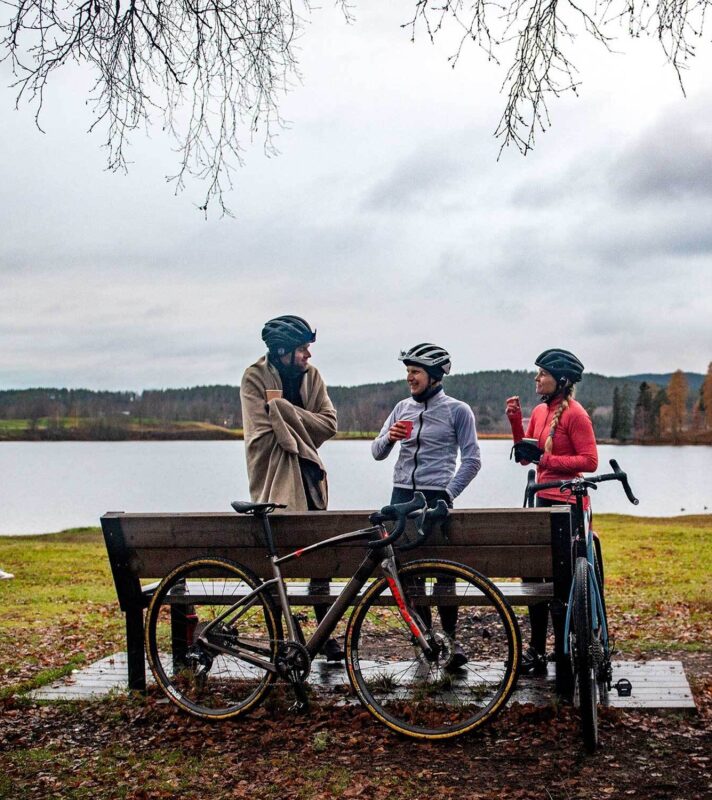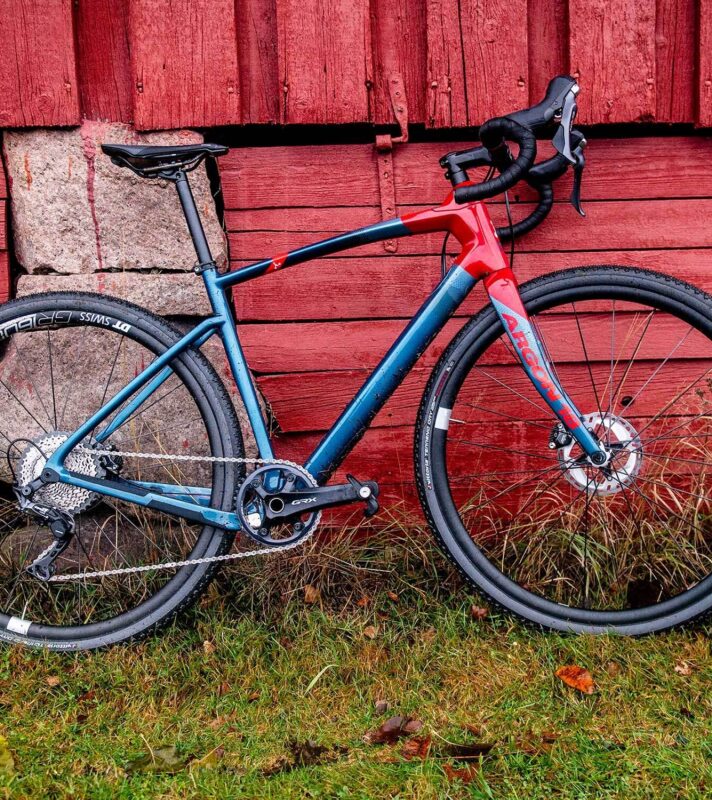 Read more about our athletes