Argon 18's Tri Heritage
The Ironman World Championships in Kona were last week, we thought we'd take a look back at what makes triathlon so special for Argon 18 – and what makes Argon 18 so perfect for triathlon!
Argon 18 may have been launched as a high-performance road race brand in 1999, but it didn't take long for the company to find itself at the top of the tri world. In 2006, three of our triathletes become World Champions: Samantha McGlone (Ironman 70.3), Torbjørn Sindballe (ITU long distance world championships), and Bella Comerford (ITU long distance world championships). With this type of success, the Argon 18 design team decided it was time to tailor a line of bikes specifically to the needs of triathletes.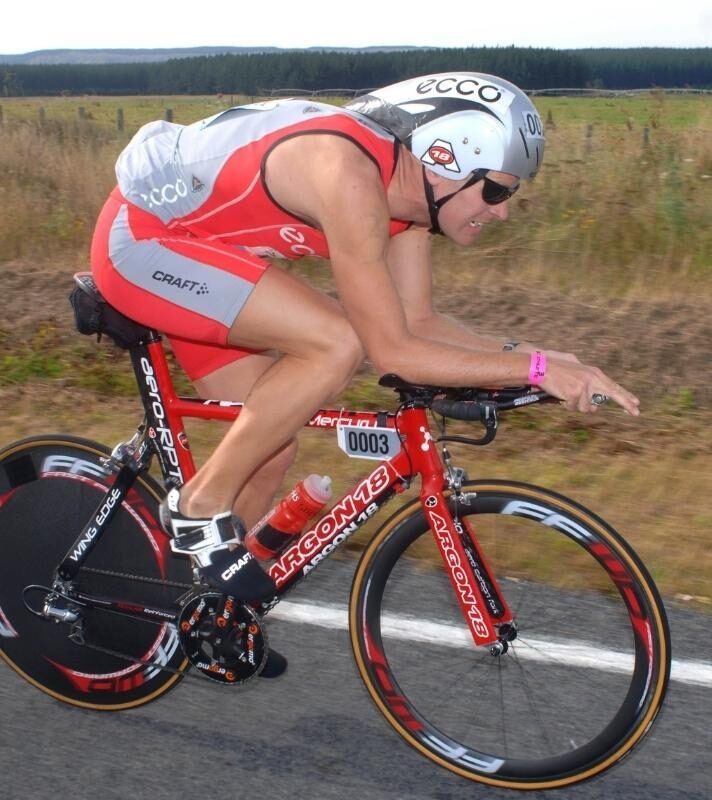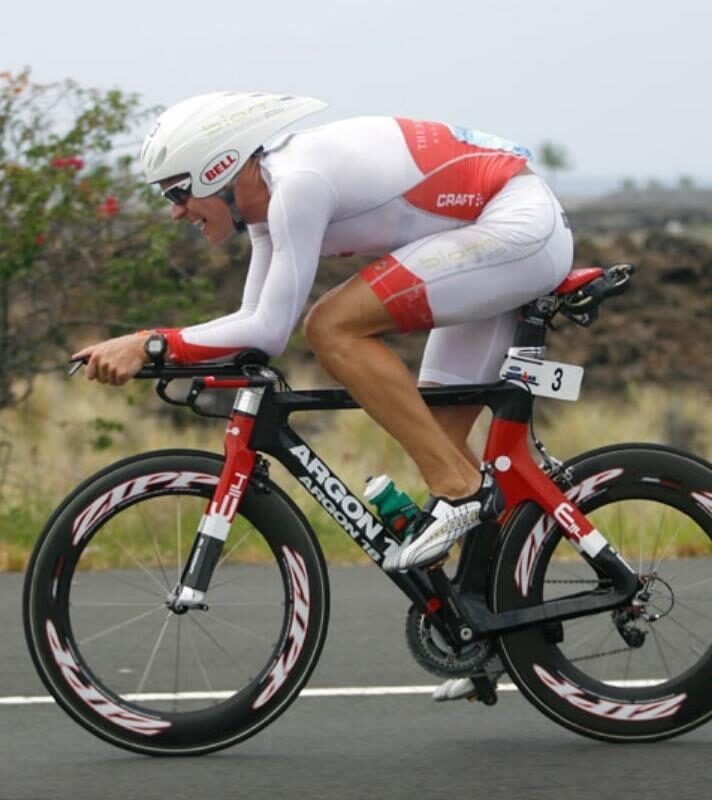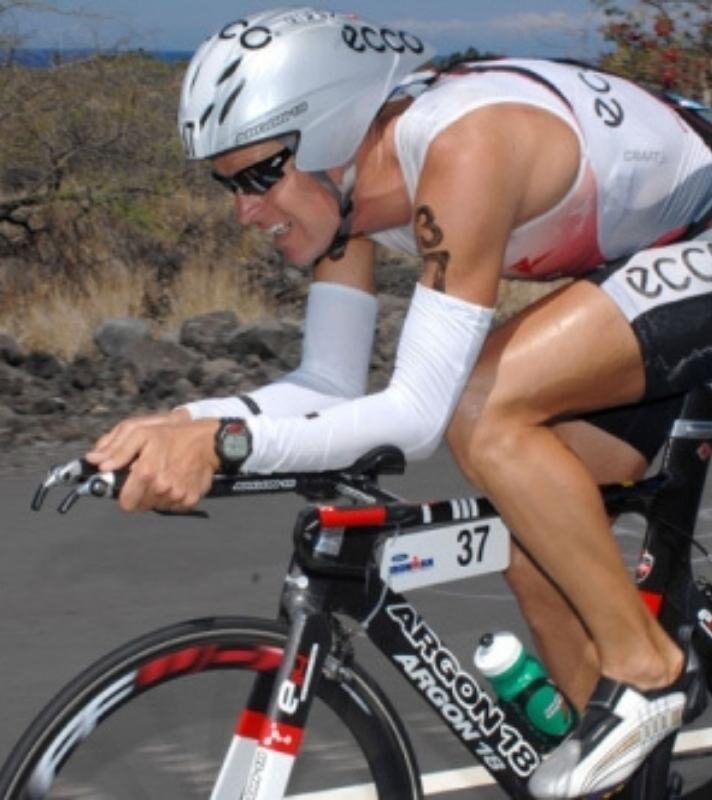 Argon 18's E-series – the E-112 through E-119 – is the company's triathlon family. Launched in 2008, the E-112 and E-114 were the brand's response to the growing number of triathletes choosing to ride Argon road bikes with clip-on extensions, or choosing the brand's earliest tri bike, the Mercury. The 2008 E-114 was a game-changer: it was launched with the first integrated cockpit on the market, and won the Eurobike Design Award and The Montreal Institute of Design Award. The ONEness cockpit design concept that went on to set Argon 18 apart for years was officially born.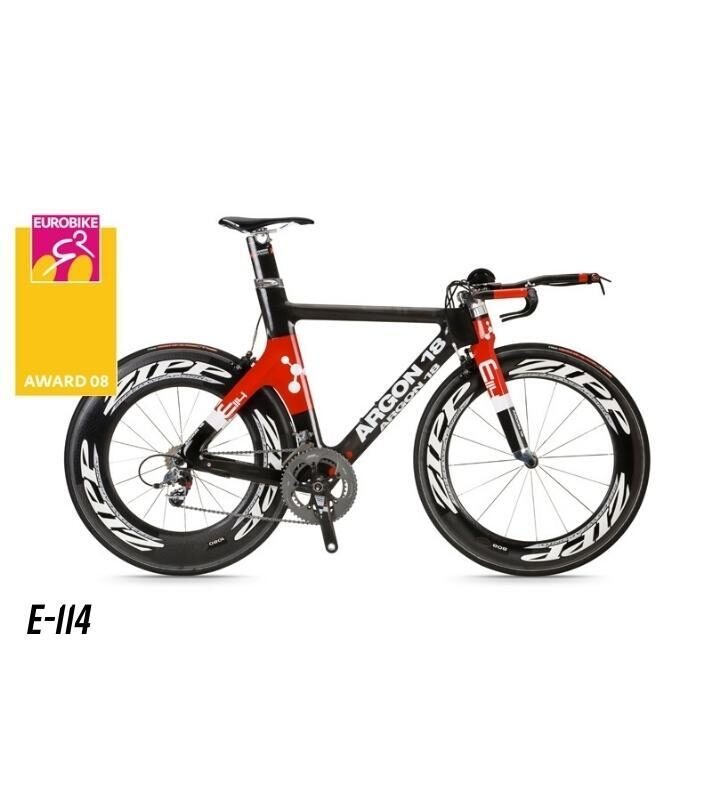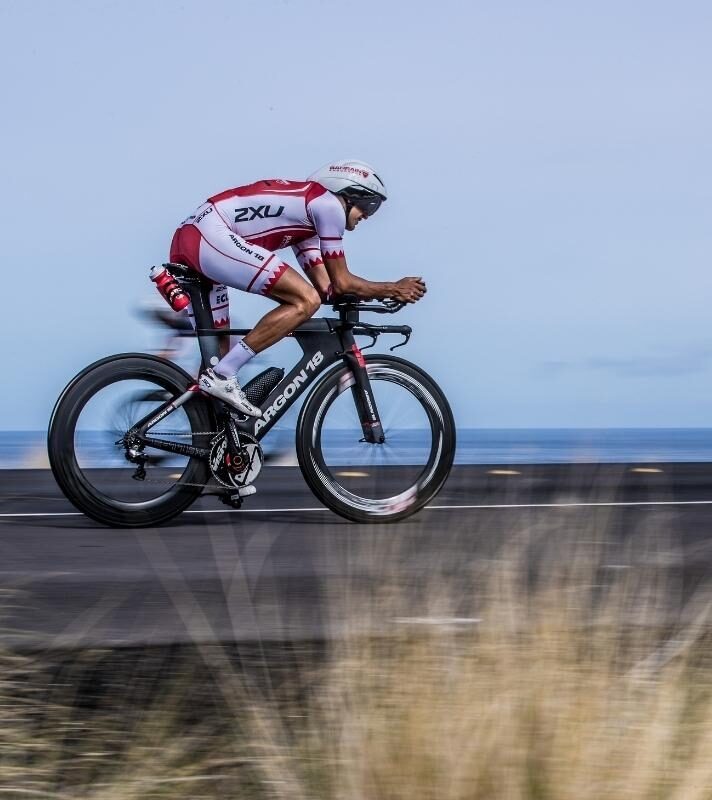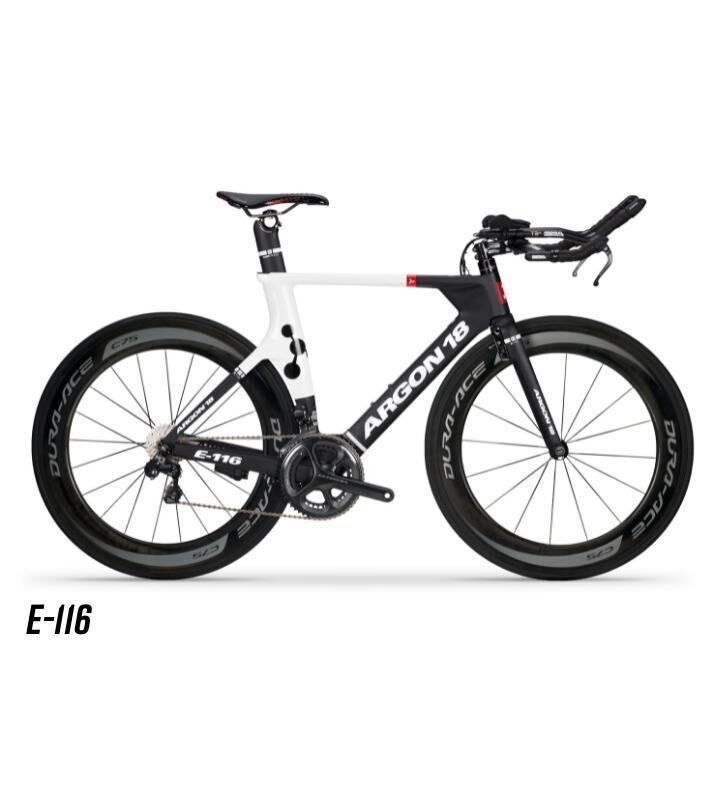 In 2012, the Argon 18 team went back to the drawing board to launch the E-118, an all-new UCI-certified superbike quickly adopted by top triathletes and TT-specialists. And that was only the beginning: in 2014 the E-118 evolved with a new cockpit and hidden aero brakes. More aero, more power transfer, and with new technologies, this bike continued to redefine the tri landscape.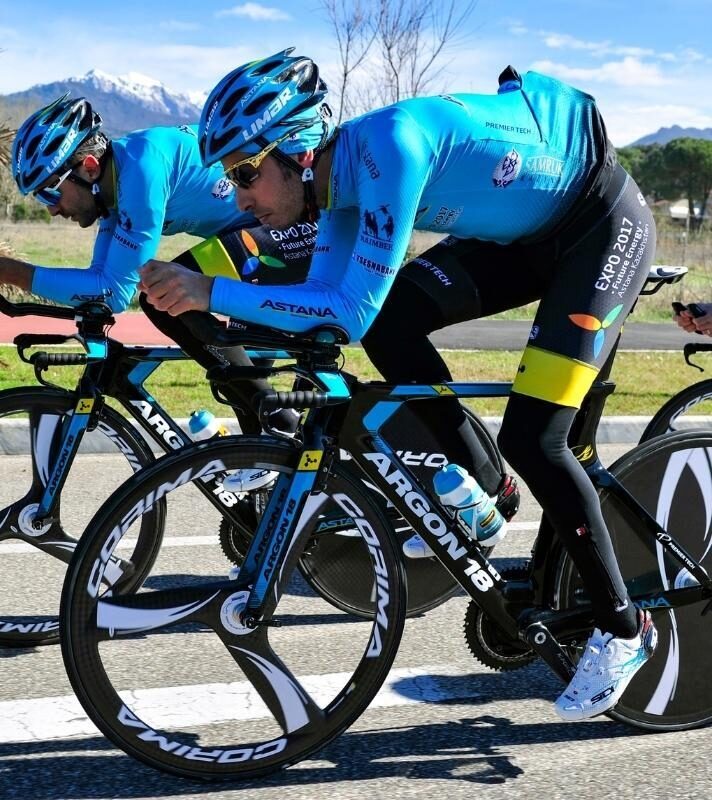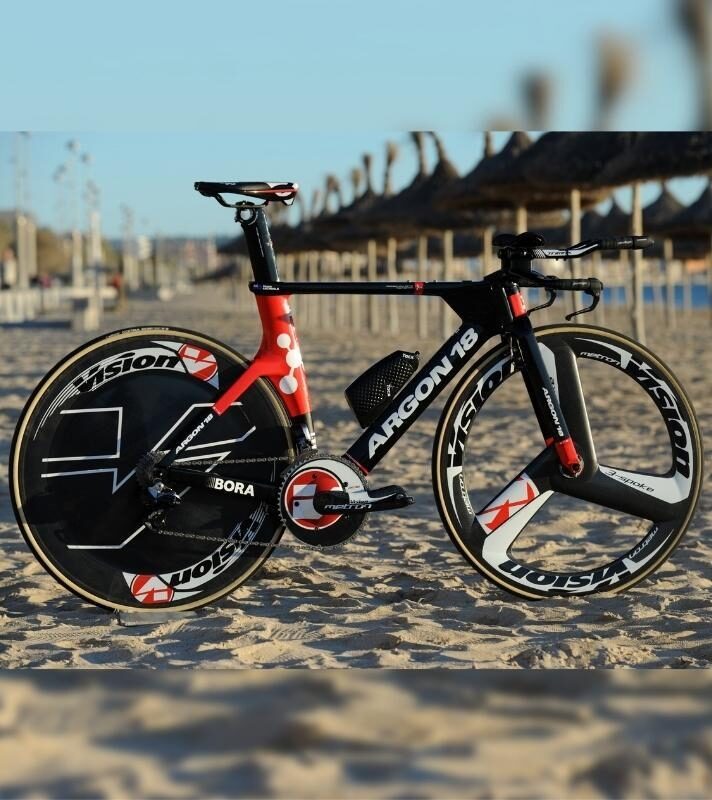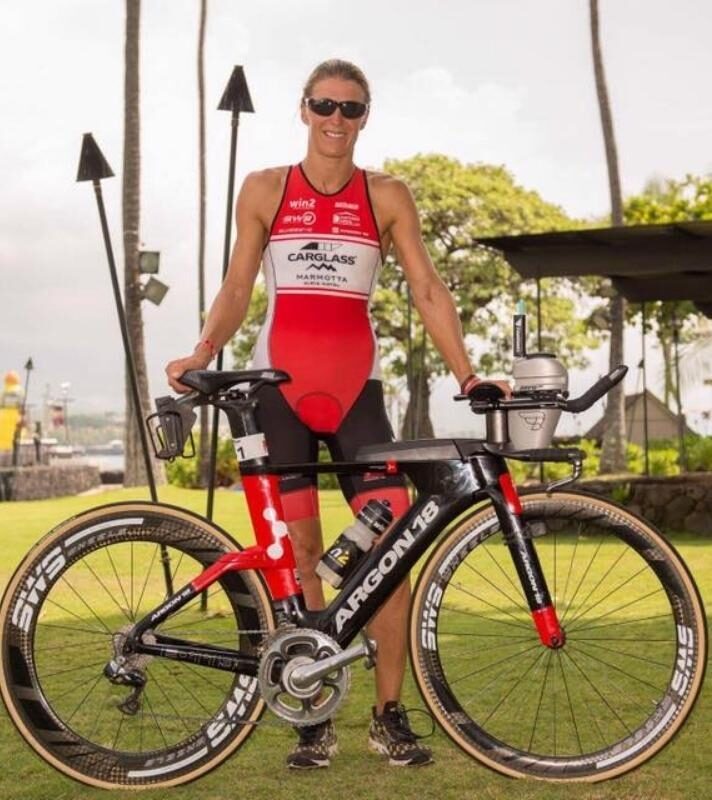 However, those aero gains came with a price that many triathletes were quick to discover: the bike was hard to service. Travel was a challenge with the hidden brakes and cockpit design, and not many triathletes have a mechanic on hand to help with set-up on race day. Argon's design team heard these concerns, and the 2015 model featured design modifications with 'adjustable' and 'versatile' being the new goalposts. Suddenly it wasn't about just designing what would be a fast bike on paper: Argon's tri design process was a true interaction of aero gains with real-world performance. That meant the bike's ultimate performance was a collaboration between a designer, a fitter and an athlete, to reach peak results.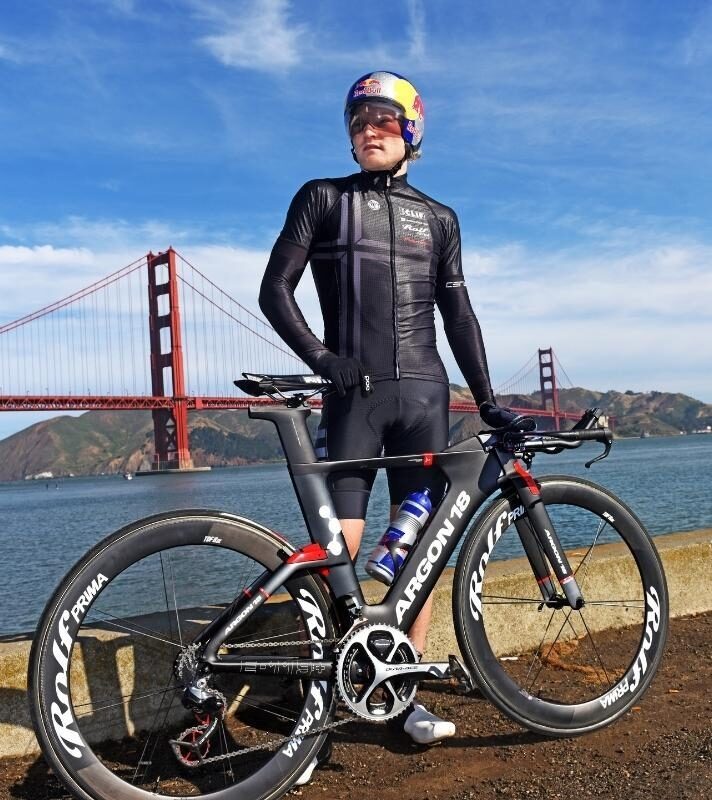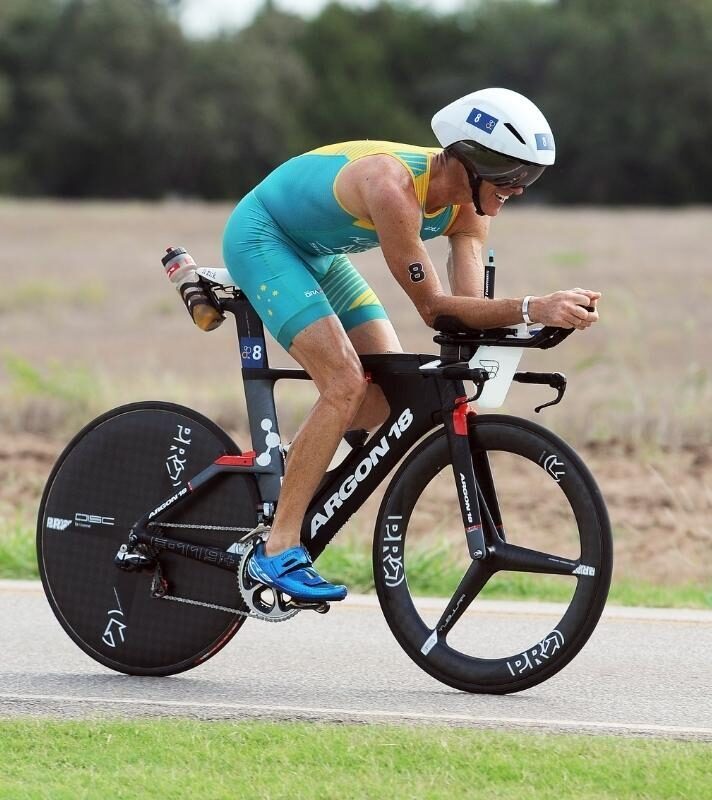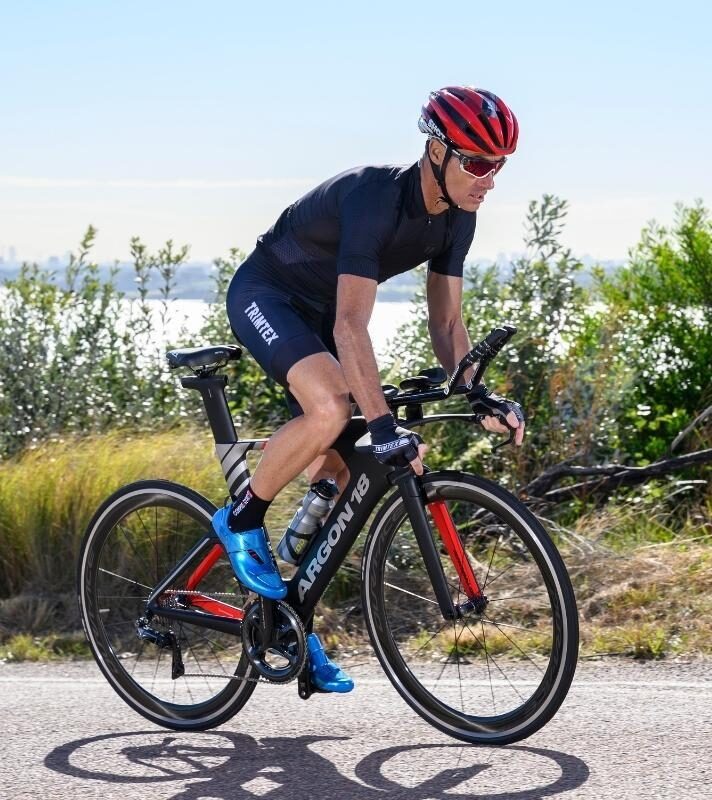 While Argon 18, like many tri-focused brands, was watching the Ironman scene very closely, another tri market was steadily growing, and starting to choose Argon as well. Extreme triathlon races the well-known Norseman being one of the most popular had always featured ultralight road bikes instead of tri bikes, due to the massive amount of climbing and extreme grades of these courses. Tri and TT bikes were simply too heavy to make the cut. However, around 2016 this started to change. Suddenly tri bikes were incorporating agility and lightweight design. The continuing focus on usability was also essential for these types of races, where switching wheels, gearing up for travel, and dealing with race-day emergencies generally were the domain of the athletes themselves. Argon 18 found itself at the head of the pack among these extreme athletes.
The next big benchmark of tri evolution? Integration. The 2017 E-119 Tri+ was a dedicated tri bike, meaning UCI constraints were shrugged off to pursue a true superbike. Fully integrated and made with the full-Ironman athlete in mind in terms of nutrition and hydration options, this bike went on to power many victories. This included two 2018 Ironman wins for Terenzo Bozzone, with a course record in New Zealand, and three Ironman 70.3 wins. Heather Jackson rode it to two Ironman wins and an American course record at IM Lake Placid in 2018.
Also that year, an all-new E-117 hit the market. With an accessible price point, easier to service components and no proprietary cockpit, this quickly became the age-grouper bike of choice. When that bike gained discs in 2019 alongside its aggressive, TT-inspired cousin, the E-118 Tri+ it reaffirmed its bike-of-choice status for a huge number of amateur athletes.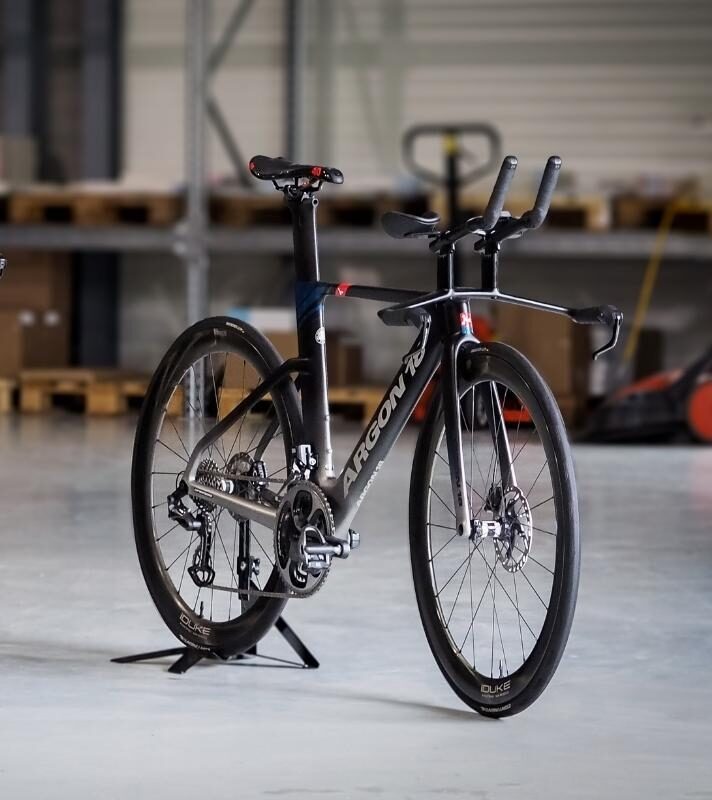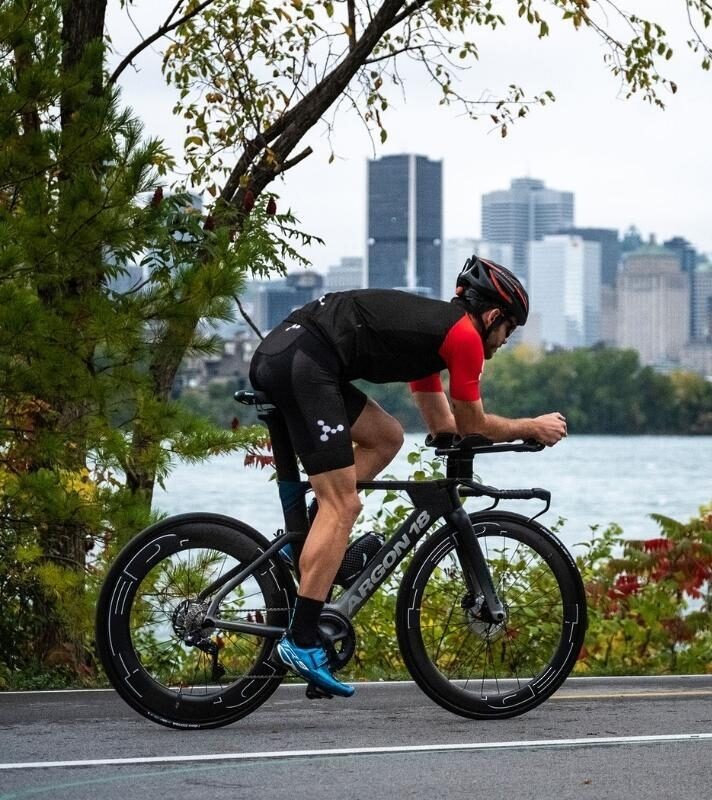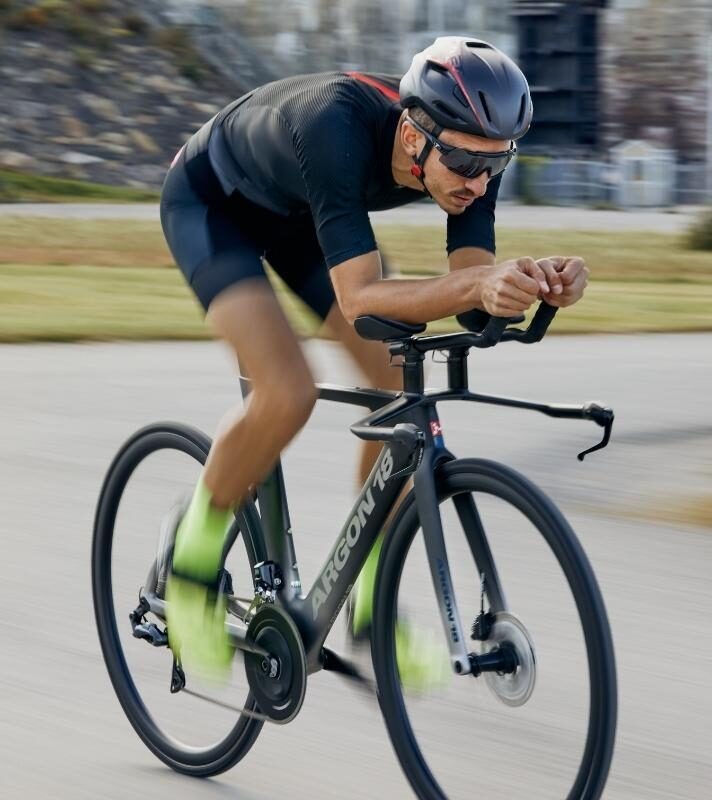 The 2020 model year gave us the all-new E-119 Tri+ Disc, the current flagship of Argon 18's triathlon lineup. Again, the R&D team's development process centred around listening to triathletes and responding to what they needed. Not only was aero assured with the world's first integrated disc brake calipers and optimised tube shapes, but the focus was on full-system aero integration: a hidden toolkit in the BB, an integrated bento box and a fully re-designed cockpit. Taken together, the new E-119 Tri+ Disc offered up to a 10W advantage over the previous-generation E-119. Not only was this an instant IM favourite, but those extreme triathletes that had flocked to the brand quickly applauded the ability to flip the basebar, making those extreme climbs more manageable.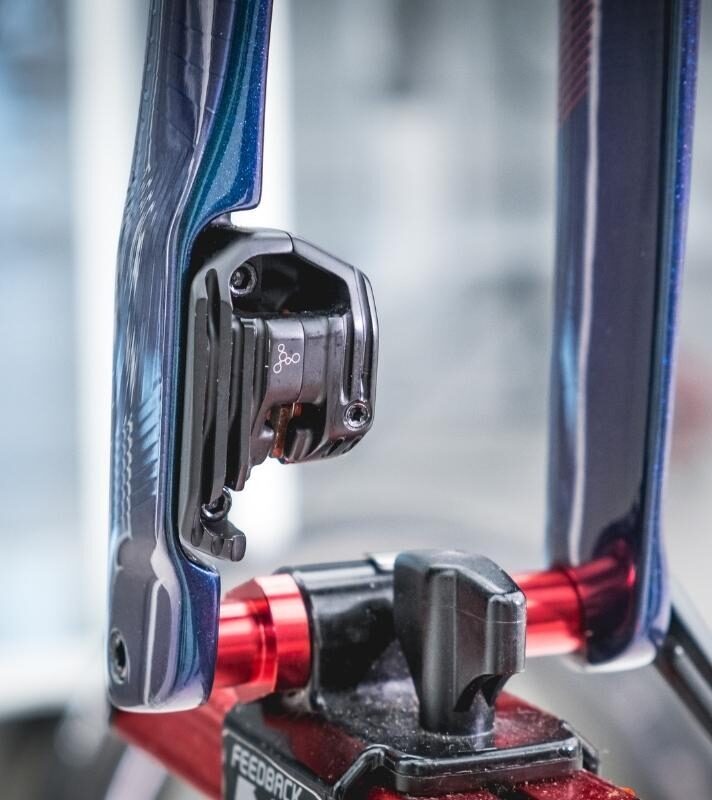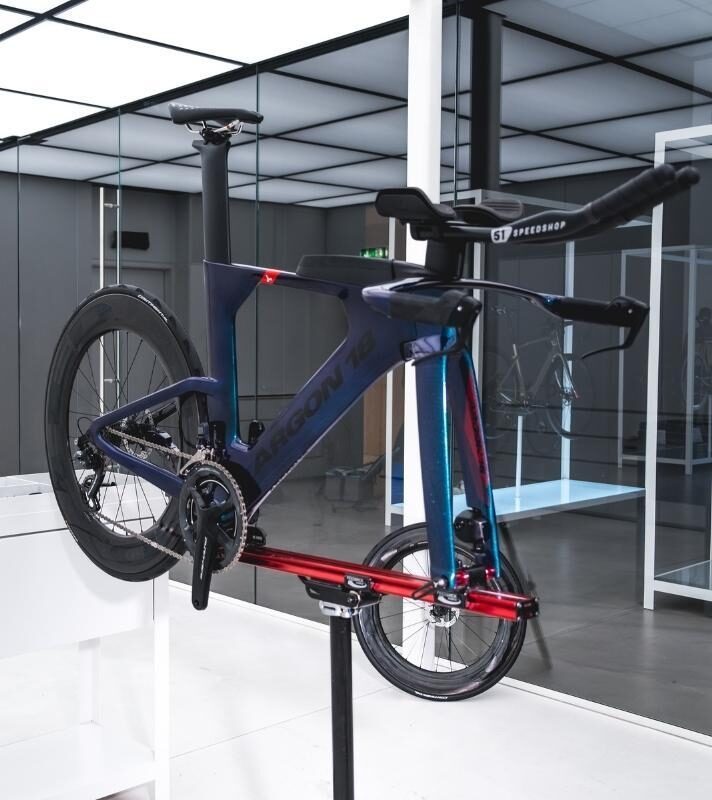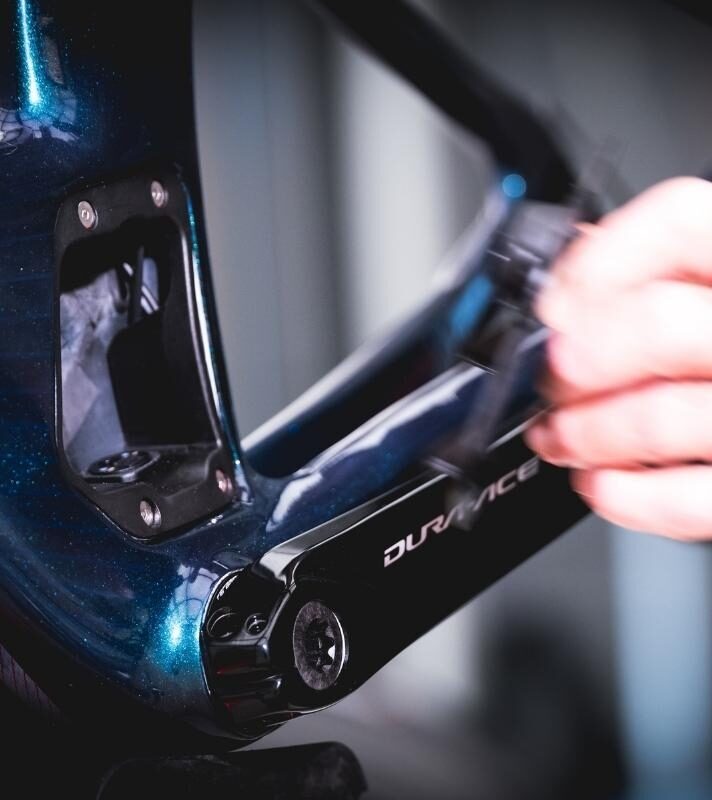 Throughout our long history with triathlon, maybe the E-119 Tri+ Disc sums up our focus: deliver the ultimate aero superbike, perfectly designed for the athlete's real-world needs. Easy to travel with, easy to fit, and more than ready to race. With our dedication to our athletes, age-groupers and pros alike, and our obsession with aero performance, we'll keep getting those athletes to the top of the podium. And we'll see you on the Queen K!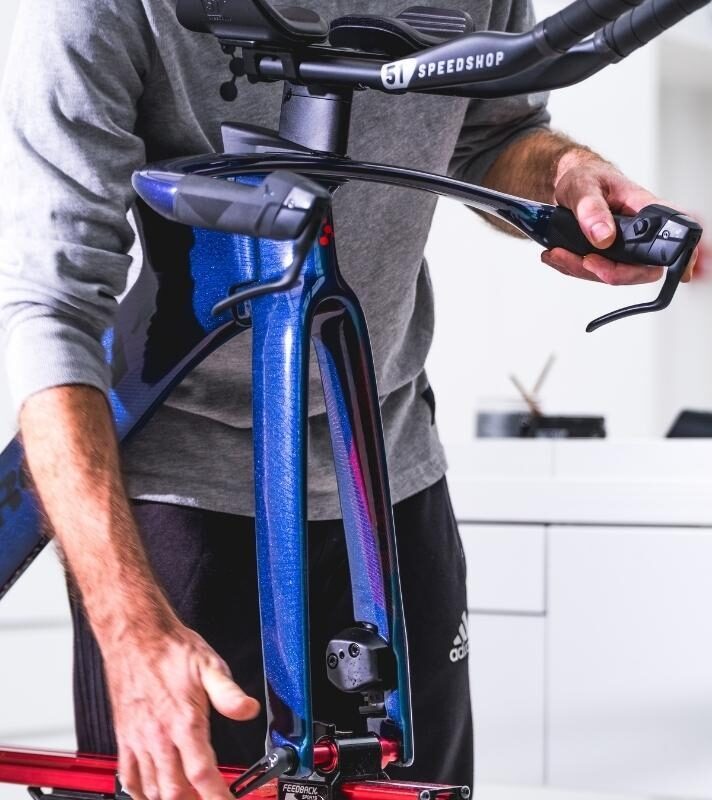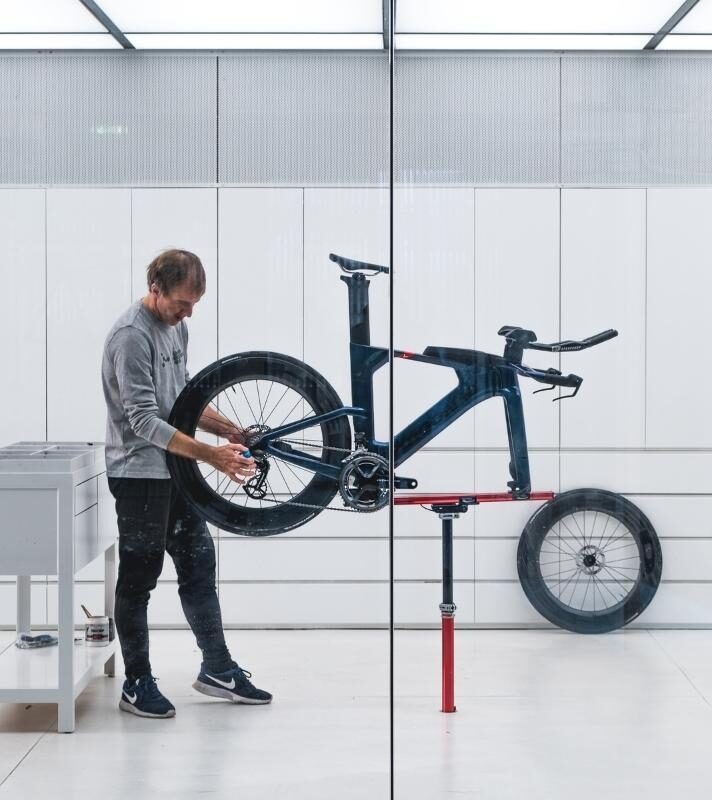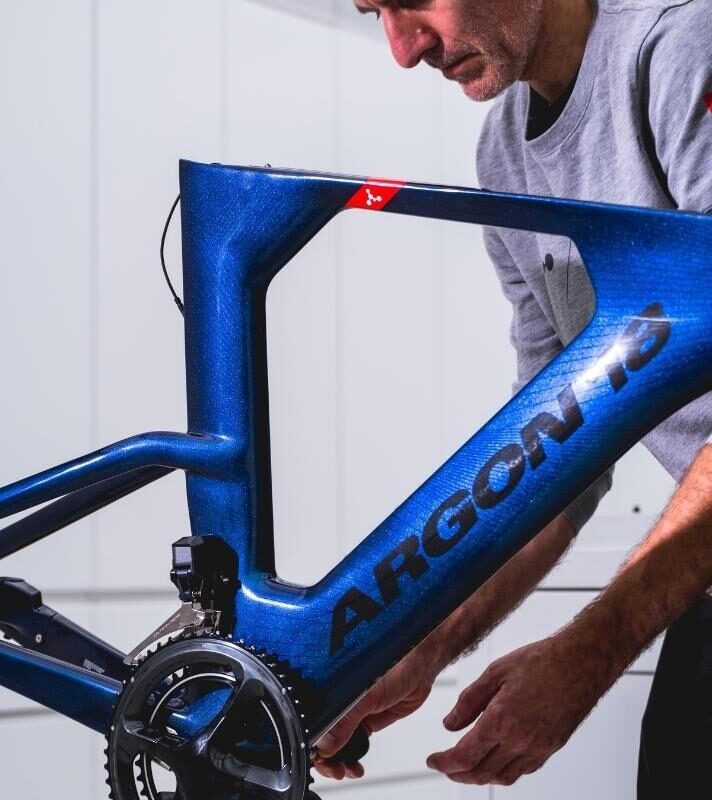 Read more about our athletes