A Front Row Seat at the Tour of Denmark
Argon 18 and Novo Nordisk staff take in all the action at the Tour of Denmark
One of the side benefits of Argon 18's sponsorship of UCI-ProTeam Team Novo Nordisk is the relationship we're able to build with our co-sponsor, Novo Nordisk. The head office of Novo Nordisk is a quick ride from Argon 18's Danish office in Lynge, and what better excuse than the Tour of Denmark to get together and enjoy a ride!
The day started with Argon 18 staff meeting a group of riders from Novo Nordisk at their headquarters in Copenhagen for a 35km group ride to Allerød, the start of the first stage of the Tour of Denmark. The crowd in Allerød was massive for the Team presentation, and it was amazing to be able to get so close to TNN riders.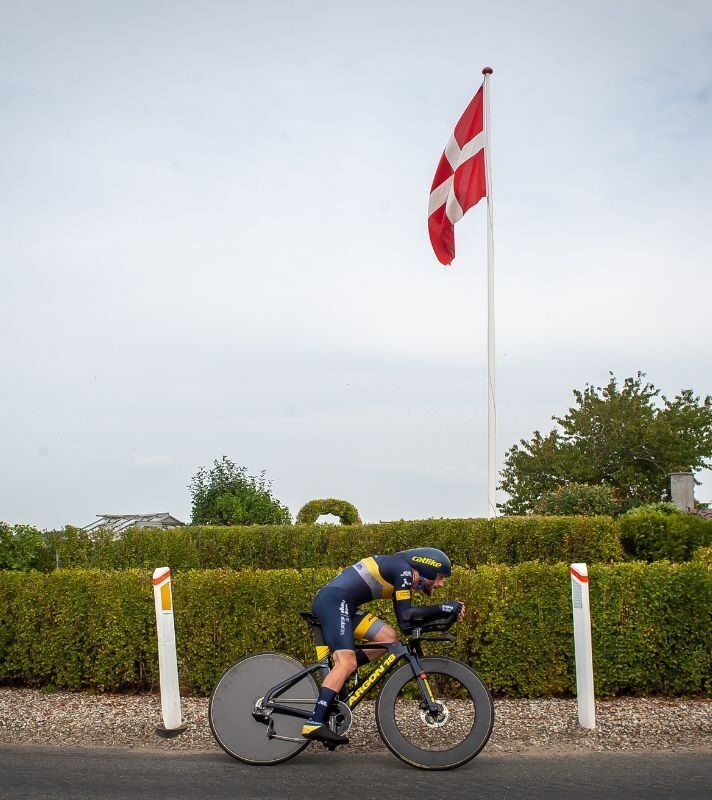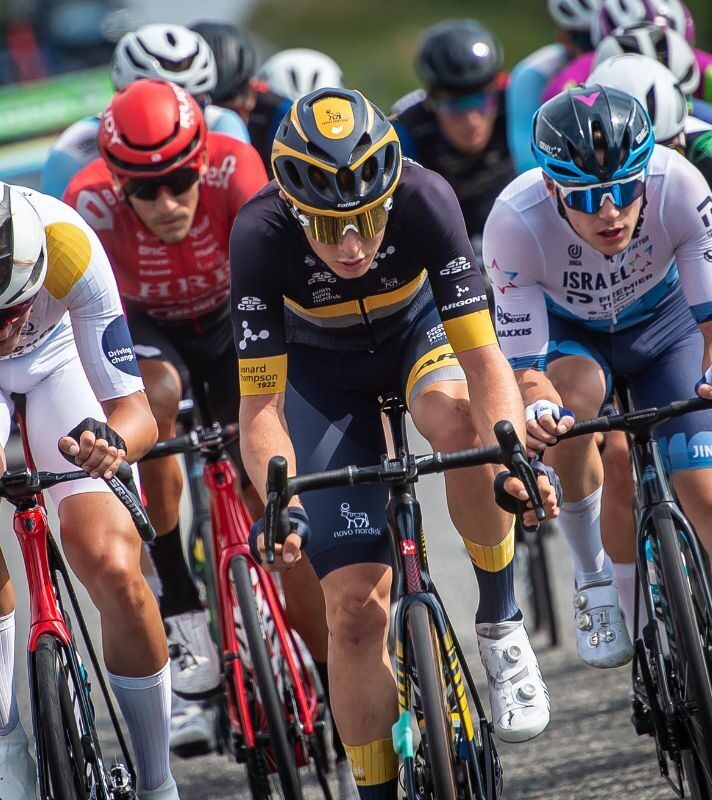 One of the most memorable moments of the day was at the TNN team bus, where we met with an 10-year-old gymnast, Alba, who was diagnosed three weeks earlier with type 1 diabetes. She was worried that she could no longer compete with her diagnosis. The chance to meet with TNN riders and see their elite level of competition definitely gave her hope! She quickly saw that it is still possible to compete at the highest level in sport with type 1. It was inspiring to see TNN rider Matyas Kopecky take the time to answer all her questions - 45 minutes before the first stage of a major race! After the meeting with Matyas and Team Novo Nordisk, Alba and her family walked away with the feeling of being part of a new family - and more importantly, that it is still possible to chase your dreams.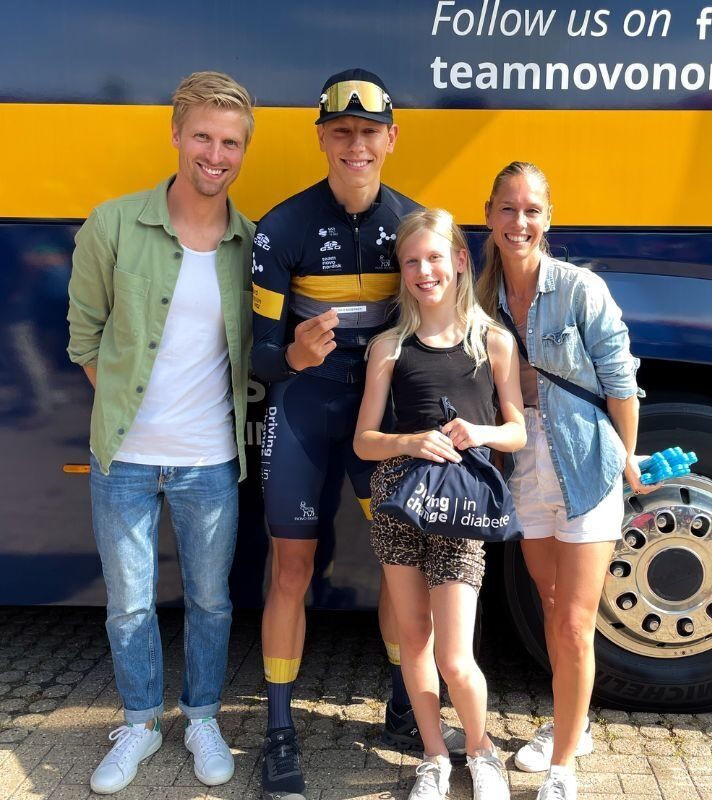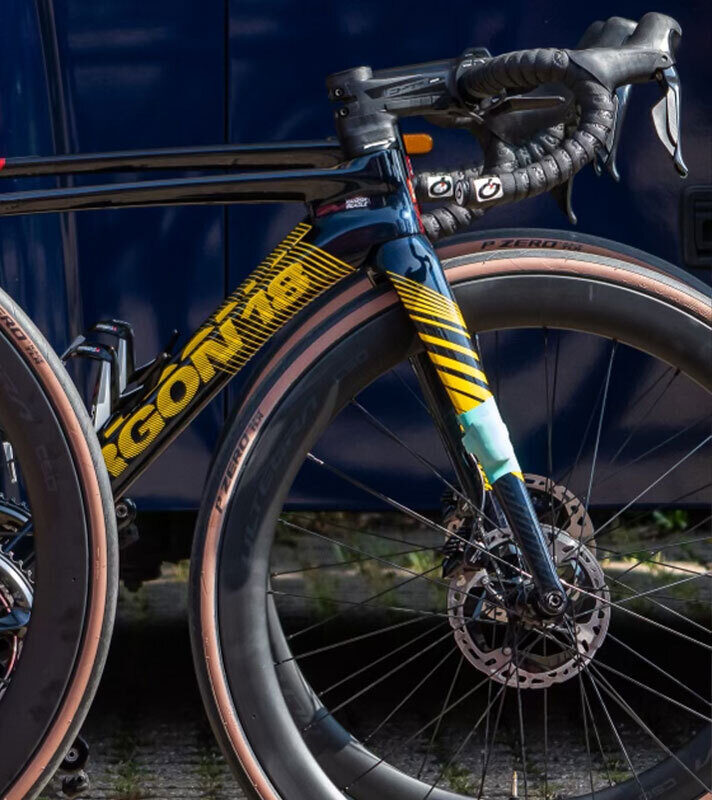 After watching the presentation and team warm-up, we had a front row at the start line to see all the riders roll out. We then headed back to the Argon 18 office in Lynge, where lunch was ready for us. Novo Nordisk staff who had not been to our showroom before got a full tour, and were able to meet with Henrik, the owner of Argon 18. They also heard the most interesting part of the story of the relationship between our two companies: Henrik is the grandson of one of the founders of Novo Nordisk back in 1923. 
We got to relax and enjoy the rest of the day with Novo Nordisk staff and watch the live screening of the Tour of Denmark, cheering on our team.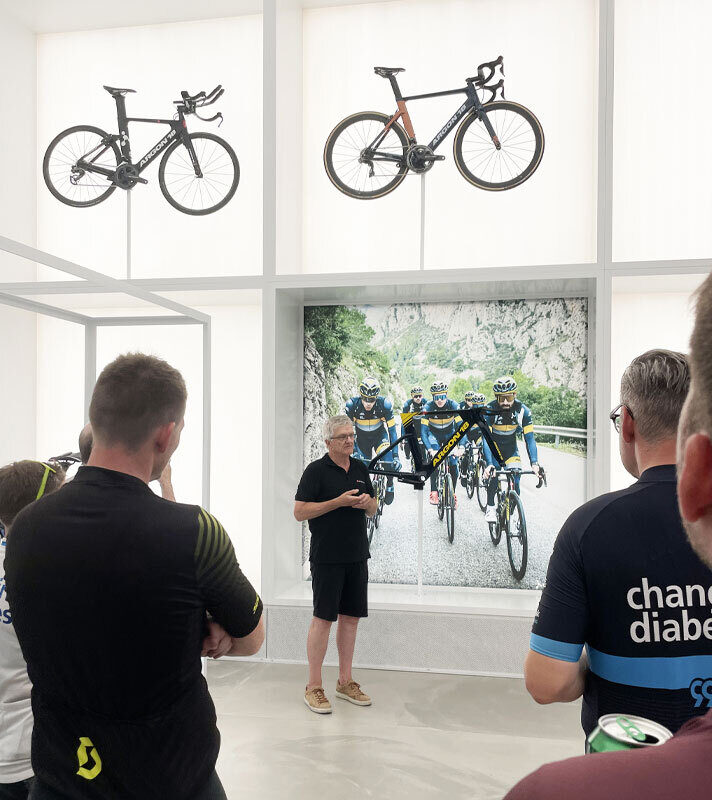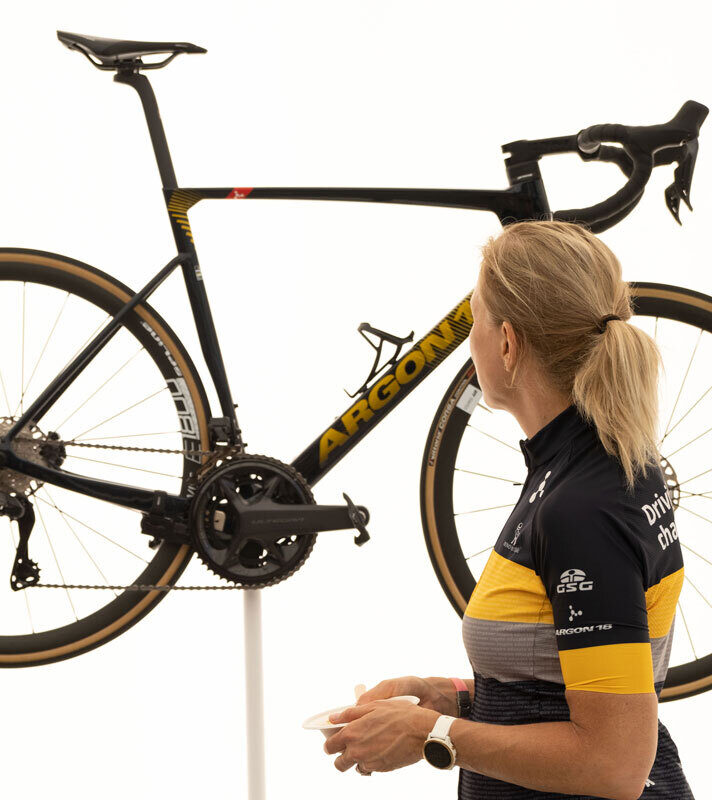 Photos by: Mario Stiehl - Team Novo Nordisk
Read more about our athletes