#ThisIsMyRide by Sigrid Schiøtz
"This Is My Ride" is a series where we share the most memorable, unique, or challenging rides from our community. Maybe it's a first century ride, an epic climb, or a regular Sunday ride with friends: we want to hear about that special something which makes this particular ride epic for you – and your Argon 18. Want to share your ride? Email us at marketing.web@argon18.com.
Meet Sigrid Schiøtz, an avid rider and Norwegian sportswear designer living in Sweden.
Tell us a bit about yourself.
I am a young adventurer and designer who tries to combine my career with my love and passion for sports and nature.
What Argon 18 bike do you ride?
A Dark Matter, of course.
What I look for in a bike is comfort and the ability to go anywhere – I want a true all-rounder. I want the comfort so that I feel like I can ride all day, and I also want the freedom of being able to ride anywhere without owning several bikes.
Sustainability has played a big role in my education, personal and work-life, so it's important to me to own just one bike that can do it all. For me, it doesn't matter that it won't perform well at a TT race, for example, because that's not what it was made for 😉. The Dark Matter perfectly suits my needs.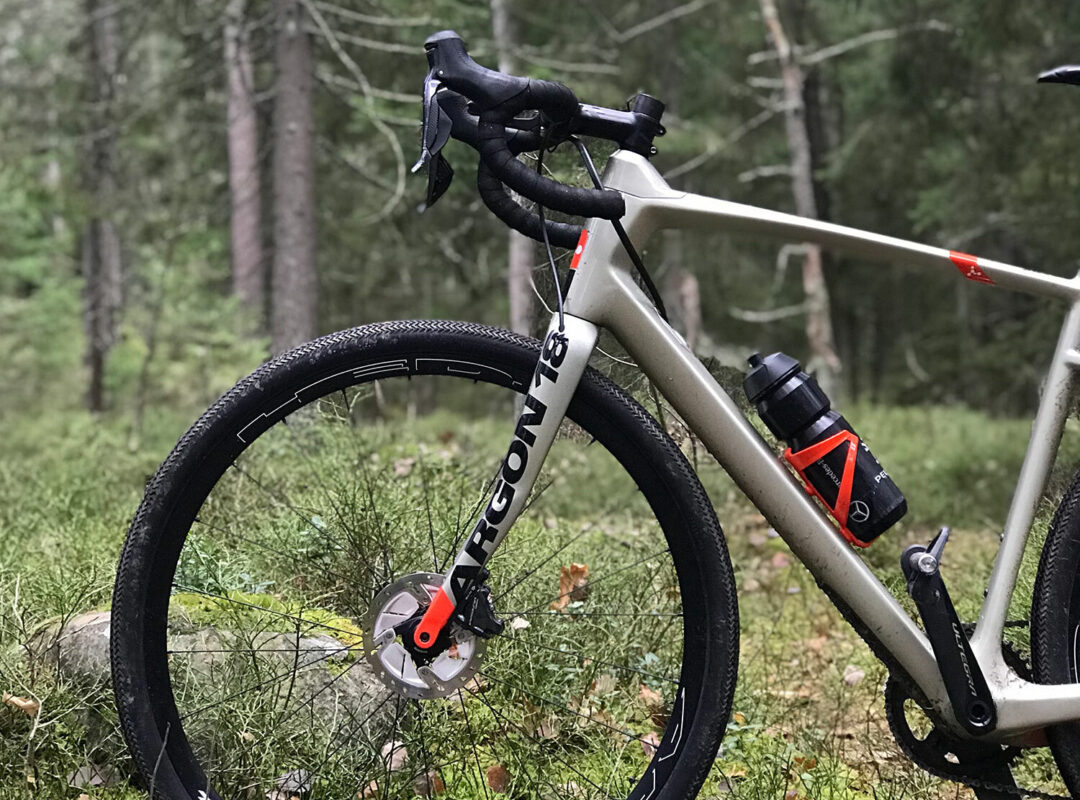 What's 'Your Ride'?
At home in Norway with my parents. On a route just under 70km you can ride along the beach, feel the salty air from the sea and gain 700 meters of altitude in the mountains. This route has a variety of surfaces - gravel and roads. That's what I love about my home country and my choice of bike.
My best experience on my bike was a gravel race with my dad, who is super tough, in the late summer of 2020. It was my first big race. Besides me and my dad, there were 25 other participants, all middle-aged men. During the race, there was 12mm of rain and I almost thought we were at a swimming competition! It really was rain, mud, more rain, and sweat that day.
But what can I say - the feeling was wonderful. We just enjoyed ourselves and had a blast out there. It's definitely still one of my favorite moments on my Dark Matter.