Team Pursuit: Argon 18, Zipp and Cycling Australia Unveil New 2020 Electron Pro
The UCI Track World Championships (Feb 26-Mar 1) will see Australia's track athletes aboard the new 2020 Electron Pro. The product of two years of collaborative research and development, the bike truly demonstrates a new definition of 'team pursuit'. Our development team of Argon 18, Zipp, Cycling Australia, Monash University and the University of Adelaide formed the perfect squad to deliver the ultimate aero advantage with the new Electron Pro.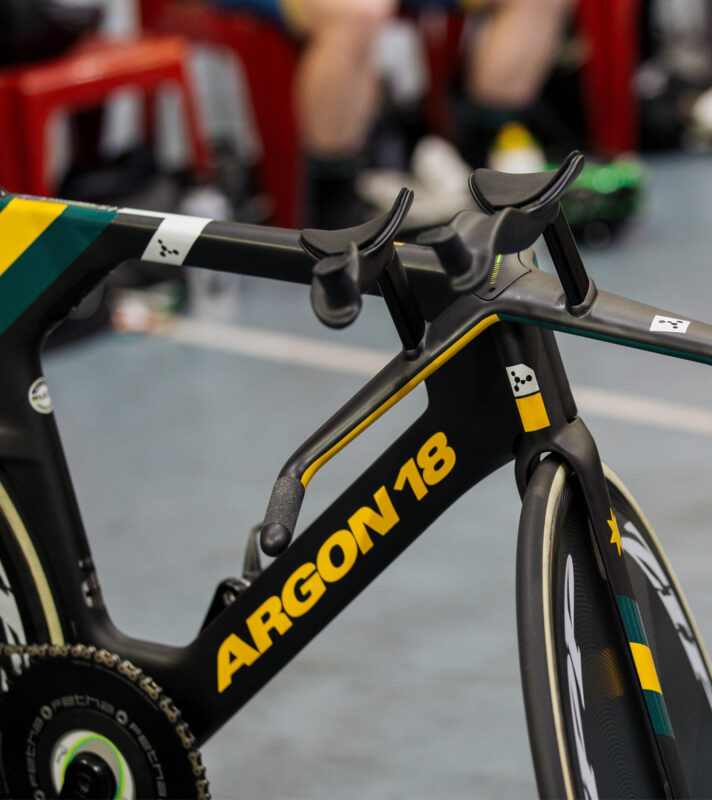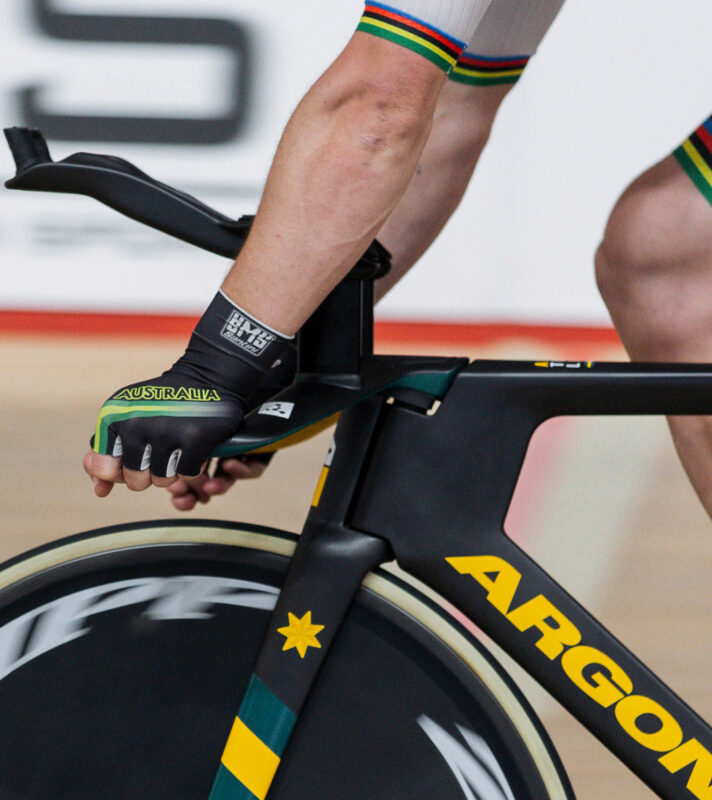 Australia heads into the Championships as the defending champions in five events - men's and women's team pursuit; men's scratch, women's points race and women's individual pursuit. Things get off to a quick start with the opening session featuring Australia's title defence in the men's team pursuit. World record holders Sam Welsford, Alexander Porter, Leigh Howard, and Cameron Scott will be in the hot seat. Then, reigning world champions Ashlee Ankudinoff, Georgia Baker, and Annette Edmondson will be joined by Maeve Plouffe in the women's team pursuit. Also on the opening day of competition, reigning world champions Stephanie Morton and Kaarle McCulloch will defend their team sprint title.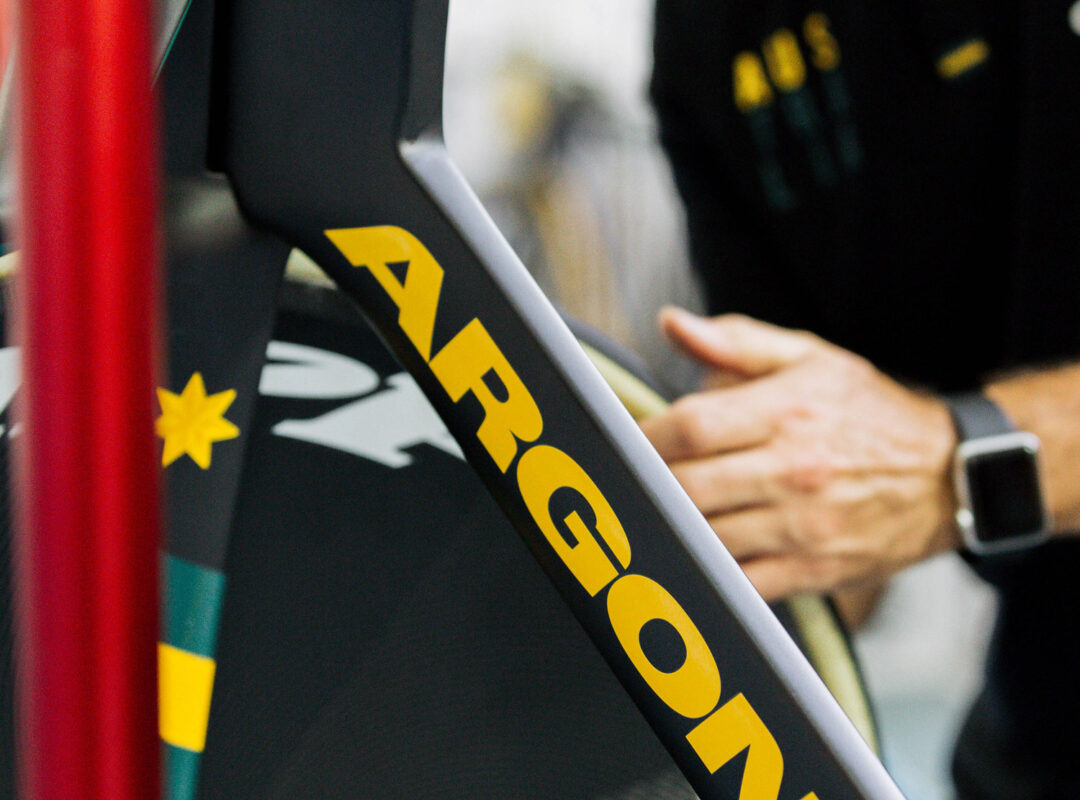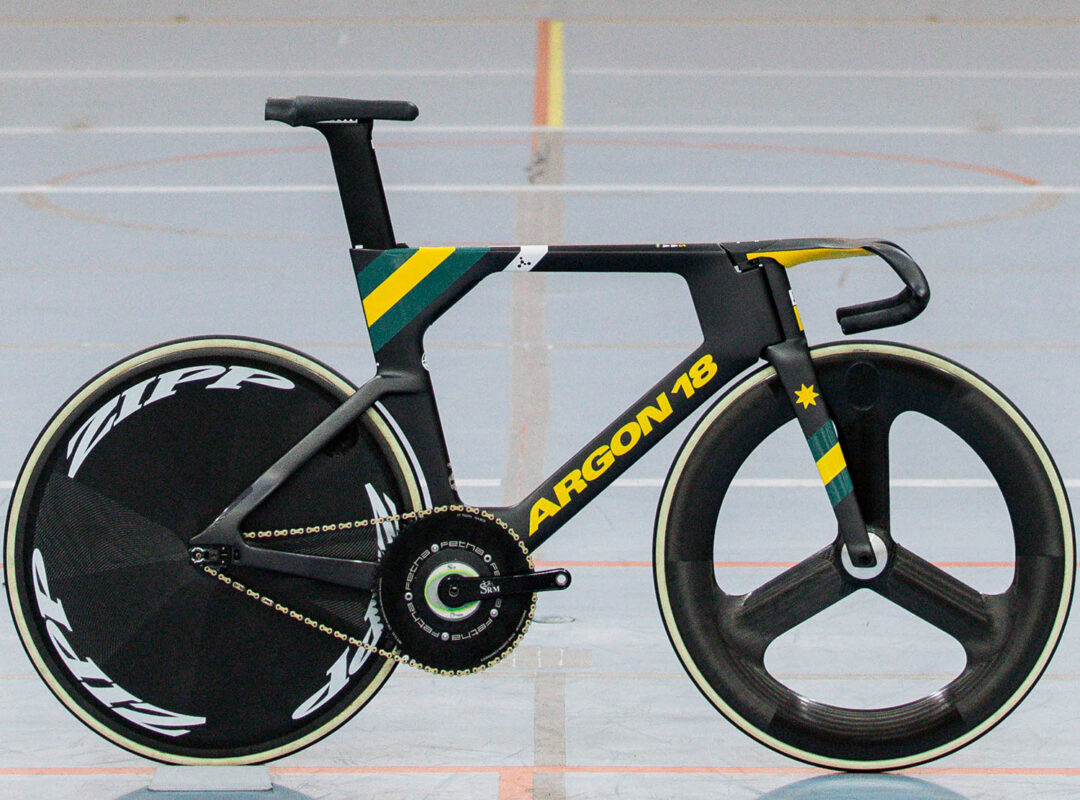 The new 2020 Electron Pro will be the ride of choice for all athletes as they continue their preparation for Tokyo. The new bike features a radically slender 40mm pursuit fork, coupled with the custom-designed Zipp Super-9 Tubular Track Disc AUS wheelset, as well as the custom-molded sprint handlebars and pursuit extensions. The bike also features an integrated datalogger and integrated timing chip, for a fully loaded velodrome winner. We're looking forward to seeing it in action!
To order please contact: info@argon18.com
Photos by: @hikarimedia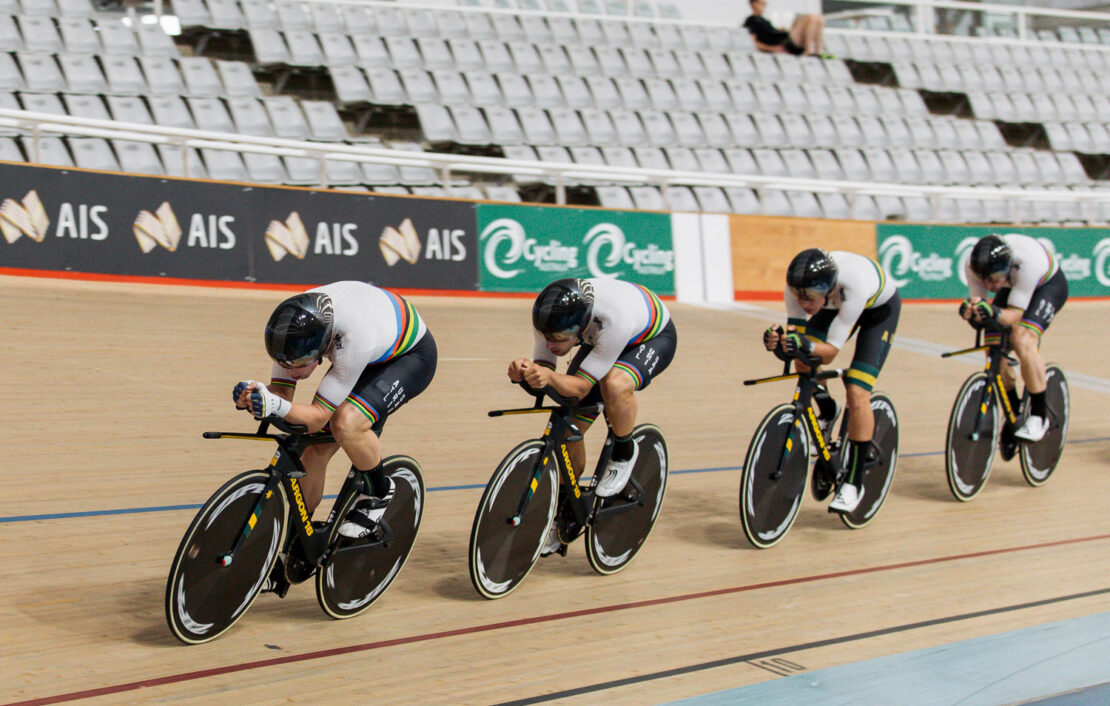 Read more about our athletes