Catching Up with Dan Martin
Dan Martin's 14-year career as a professional cyclist saw him win two monuments - Liege-Bastogne-Liege and Il Lombardia - garner top-10 overall finishes in all three grand tours, stage wins at the 2013 and 2018 Tour de France, the 2011 Vuelta a España and the 2020 and 2021 Giro d'Italia. After retiring in 2021, Dan set to work on a book about his experiences in the pro peloton – and his encounters with the occasional fan in a panda suit. Chased By Pandas: My Life in the Mysterious World of Cycling is available now.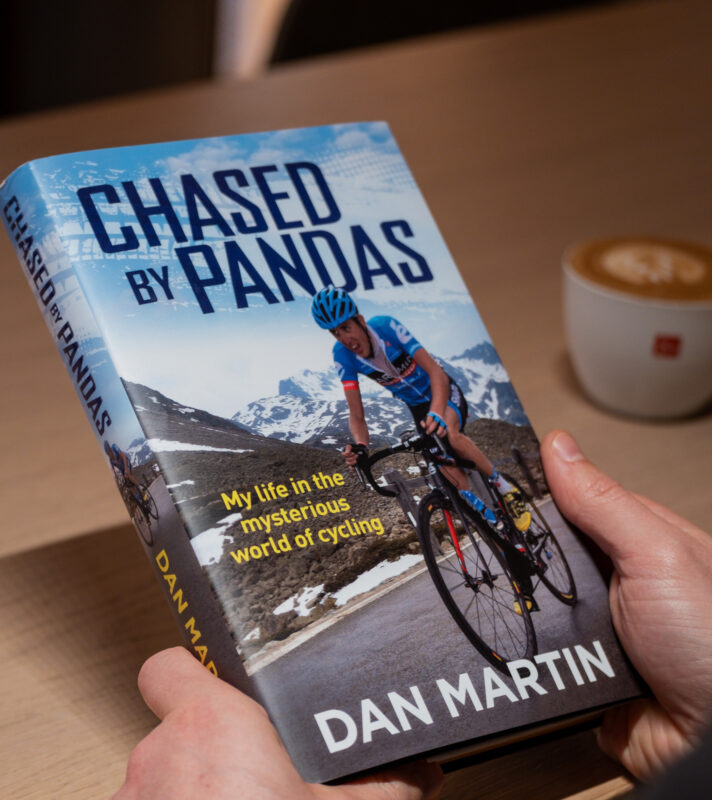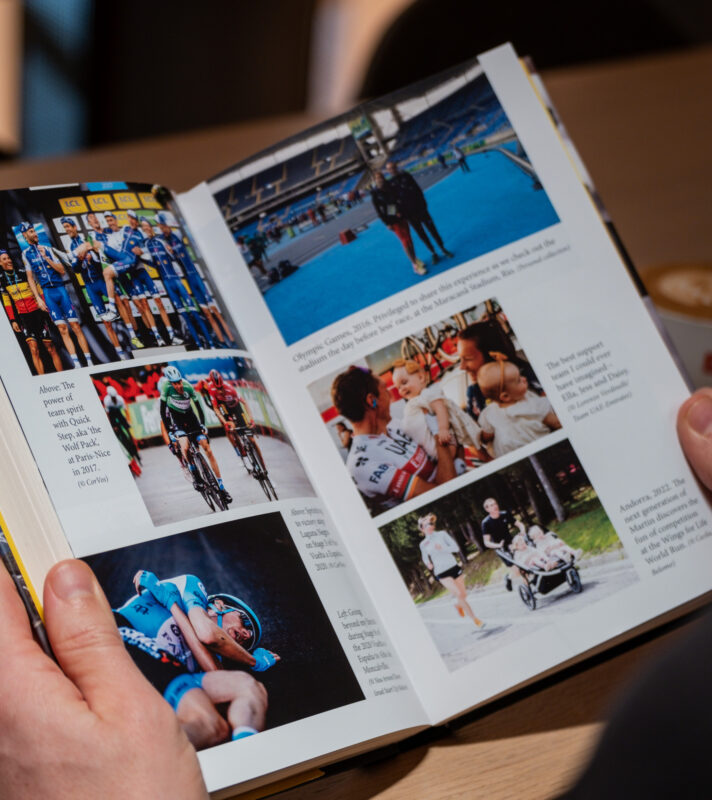 Argon 18: What was the motivation to write this book?
Dan Martin: I've had people ask me to write a book my whole career, but thought it was best to wait until my competitive cycling story was finished. Honestly, the writing process has helped me get closure – there's so much you learn with hindsight. Looking back on my career really allowed me to connect the dots and say 'that happened because of this other thing, and that event didn't seem like much at the time, but it's what made me stronger'. I think I've always been a very straightforward guy, and I've always been a storyteller, so the tone of the book reflects that.
I also wanted to share something that was positive. Lots of sports books in general, not just about cycling, are very negative. It's all about overcoming the odds and being up against something difficult. It's all very serious. So everything about this book was meant to be fun, to show that positivity. That why we chose the title, that's why we chose the colours on the cover, everything. I wanted to express how incredibly fortunate I was to have this career, that I was able to call this my job. There're no excuses in the book. I think every experience you go through is a positive one, and you learn from it. Even the crashes, even through the tough moments. The reason I managed to remain a professional cyclist for so long was because I put a positive spin on everything. The book represents that. I really wanted to inspire the next generation of cyclists as well, and show that positive side.
A18: What do you hope people will take away from the book?
DM: That it's hard work, but you can still get there. Everyone has self-doubt, it's normal. I show mine in the book. It's a trademark of mine, people see me as an honest, open person, and it's all in there. There's nothing that's happened in my life that's not in this book. I think I'd really like people to read these stories and take away a new understanding of cycling. Many people see it as a simple sport, I mean, it's the guy who's pushing the pedals the hardest wins, right? But there's a lot more to it than that. There's a huge human element to it.
A18: You use the word 'fear' a lot on the book. Why is it important to talk about fear?
DM: Not just in sport, but in society in general, we're not supposed to talk about fear. As a professional athlete you're really not allowed to talk about it. As professional athletes, people put us on a pedestal. You're a superhuman who can climb mountains. We got lucky and found what we're exceptional at in life, but we're still human, and we get scared. Flying down a mountain at 100km an hour is scary. That's an obvious one, but I don't think anyone really talks about the fear of winning, for example, and about the pressure that comes with it. Then there's the fear of failure: everyone talks about it but not many people have really mastered the psychology to address it. Being a professional athlete, you have to suppress these fears. But when I retired, I allowed myself to explore them.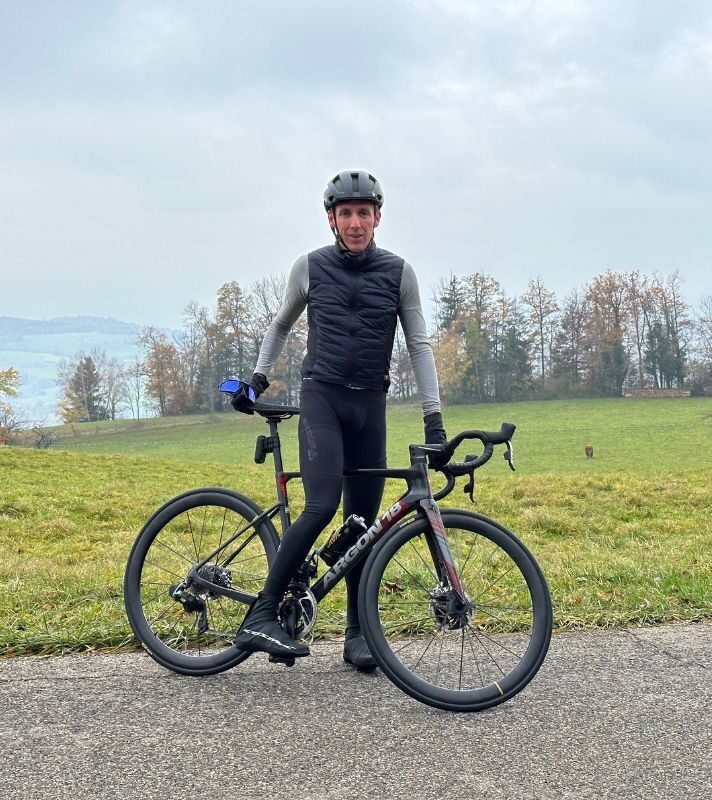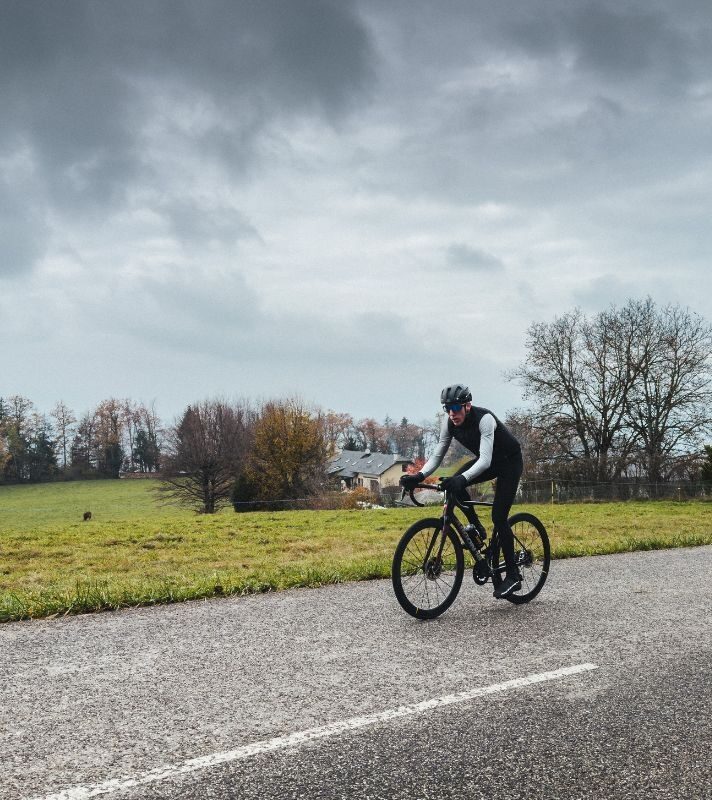 A18: Is there a single highlight or story from the book that you really want people to hear?
DM: I think people know a fair bit about my professional career, but we get about a third of the way through the book before we get into my racing career. That may surprise some people. And there's a story in there about my first bike: on Christmas day I get this bike, immediately want to go out on it, so I clip in - and topple over.
That story shows the special thing about cycling: anyone can do what we do. You can go out and do the same climbs as the pros. We may go a bit faster, but we have the same feeling in our legs. So every cyclist shares these basic things. Every cyclist has clipped in and toppled over at some point.
A18: You share a quote about courage in the book. What is courage for you?
DM: I think it comes from racing with your heart and putting all your effort into it and being proud of yourself. It's not so much about taking risks, but about dealing with adversity and how you bounce back. It takes more courage to come back from disappointment than to take a risk.
A18: This book is obviously a look back for you. What's ahead?
DM: I'm involved in the Tour of Britain, which is a good example of what I'm doing now. I'm not just about posting photos of myself riding, I want to be involved in interesting projects. That's why when the opportunity came up with Argon 18, I took it. It goes back to that idea of storytelling that was important in the book – I get to talk to engineers at Argon 18 about my experience and offer my feedback in developing projects. I studied projects design, I'm passionate about innovation and thinking up new solutions. That's what was interesting about Argon 18, the opportunity to help develop something with a brand that's pushing the limits. That's what I was looking for in a partner.
But really, my life was about competitive cycling for so long, and then today the sun was out so I woke up and went for a ride. I've been doing this book tour, so I haven't been out cycling in a while. I went out and really pushed myself on a climb - and I had no power meter, nothing. I have no idea how fast or how hard I was going. No idea at all. And it was great.
Read more about our athletes