Argon 18 Introduces the Krypton Pro: Our Relentless Quest for the Perfect Ride
Our Endurance line welcomes pro-level layup, integration and aerodynamics
While every cyclist has their story of the perfect ride, for us it begins with what we call the optimal balance: a layup that integrates weight, comfort and stiffness performance points. Then we add a few more criteria, like a club ride that pushes the pace and nails the climbs, maybe a rough section to reach that perfect view, a few technical twists and turns on a long descent, and a full day to max out the miles. We made the Krypton Pro for this: a no-compromises bike meant for cyclists who want to ride, ride, and ride, at any time, in all conditions, and expect an exceptional bike to make it happen. Informed by Astana Pro Team at Paris-Roubaix and ready to meet the demands of La Marmotte and L'Étape, the Krypton Pro may re-write the story of the perfect ride.
Stable at speed, responsive under big watts, smooth after a full day in the saddle. For us, that's the Krypton Pro: all day, any day, all in, with no compromises.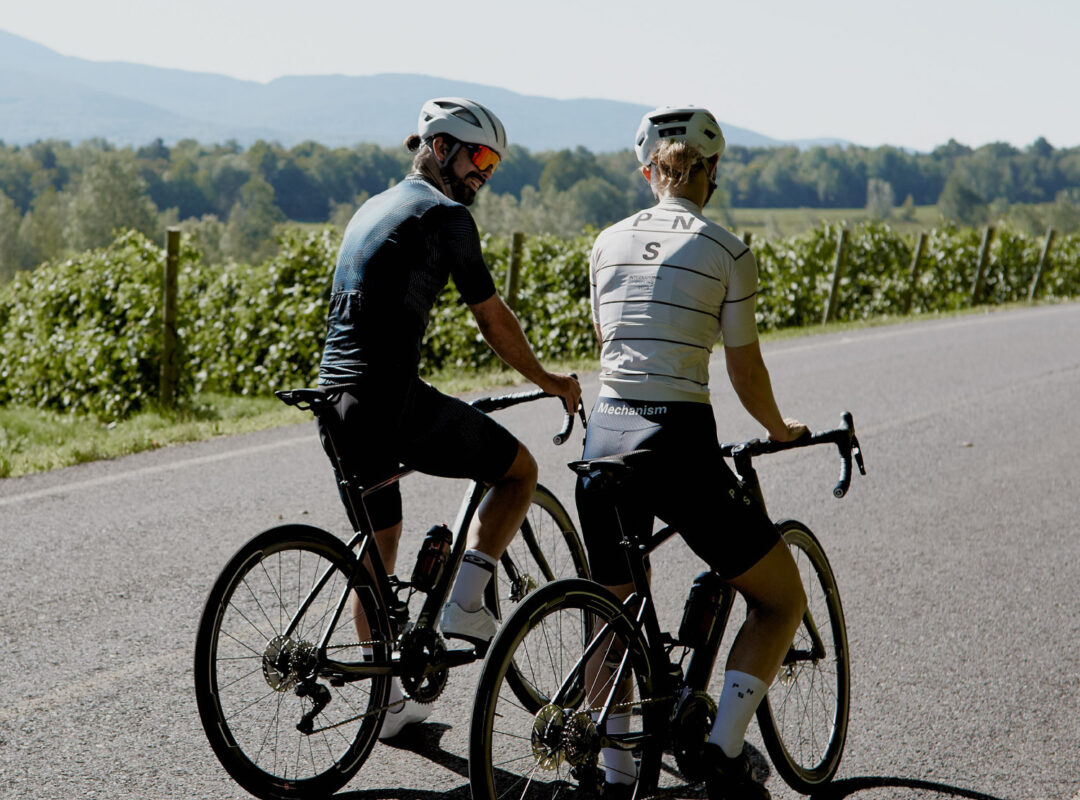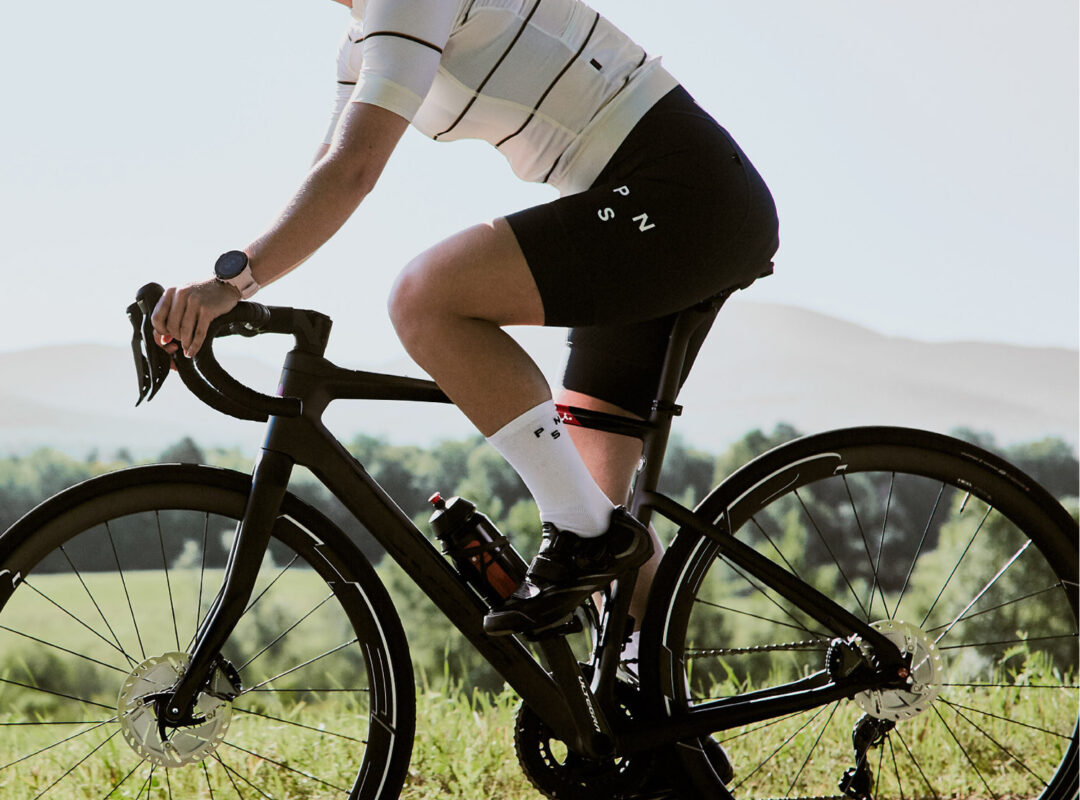 Layup Optimization: The right material in the right place
The Krypton Pro hits 870g (medium, painted frame) through new pro-level layup development to optimise placement and selection of material.
"By studying endurance-specific load cases, we oriented material where needed to maximize vibration dampening, without losing efficiency in power transmission. This let us eliminate excess weight where not required," says Martin Faubert, VP Product at Argon 18. "We can now offer a lighter frame than the Krypton GF, but with all the same endurance characteristics which we've been hearing about from our riders."
The distinct vibration-dampening characteristics of the layup are the result of a unique test method, designed to quantify road feedback experienced by the rider. Argon 18's R&D team was determined to create a comfort-oriented frame based on layup alone, without resorting to gimmicks or add-ons.
"We fitted a bike with strain gauges and accelerometers in order to characterize road induced vibrations transmitted to the cyclist during a typical ride," says Joffrey Renaud, Composites Specialist at Argon 18. "The feedback was then reproduced on a vibration test bench, which allowed us to run the test for different frame, fork and wheel configurations. Using this method, we were able to test different carbon laminates to achieve the best comfort parameters while maintaining lateral stiffness for pedaling efficiency."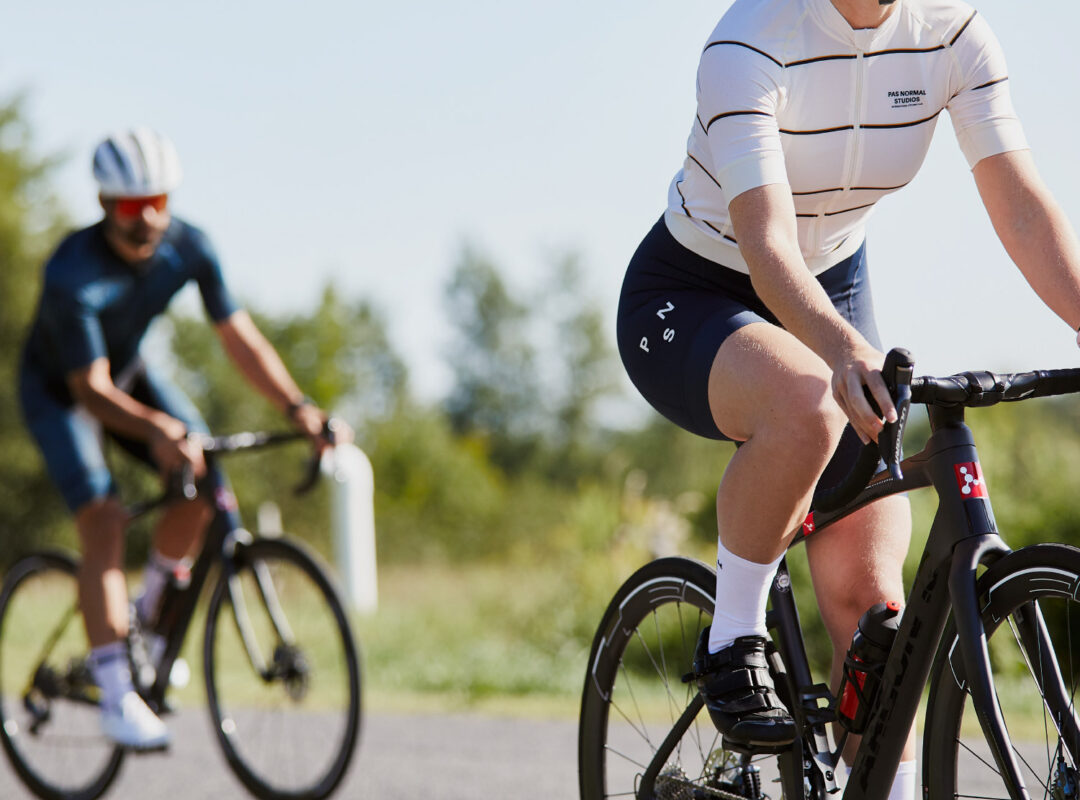 Smart Integration: Accurate, uncomplicated, and adjustable
The perfect ride also means simple and intuitive maintenance. While we pioneered integrated cable design with our triathlon and TT bikes, for us integration means fit customisation and ride performance, and doesn't change our focus on user-friendly adjustments and maintenance. The Krypton's fully integrated cable system with proprietary stem and steerer allows for accurate routing and fully hidden cables, but doesn't call for a trip to the shop every time an adjustment is needed. Designed for easy fit and with travel prep in mind, the Krypton Pro accepts all standard handlebars and allows a 2cm adjustment range of stack and reach without having to bleed the brakes.
To offer a tailored fit for all riders, stem lengths from 70-120mm are available, and our 3D+ system extends the headtube with three positioning options. This increases rigidity by 5% at 15mm and 11% at 30mm, versus traditional spacers. Optimized for electronic shifting (Di2, AXS, EPS, WE), the Krypton Pro can also accept mechanical groupsets through our modular console.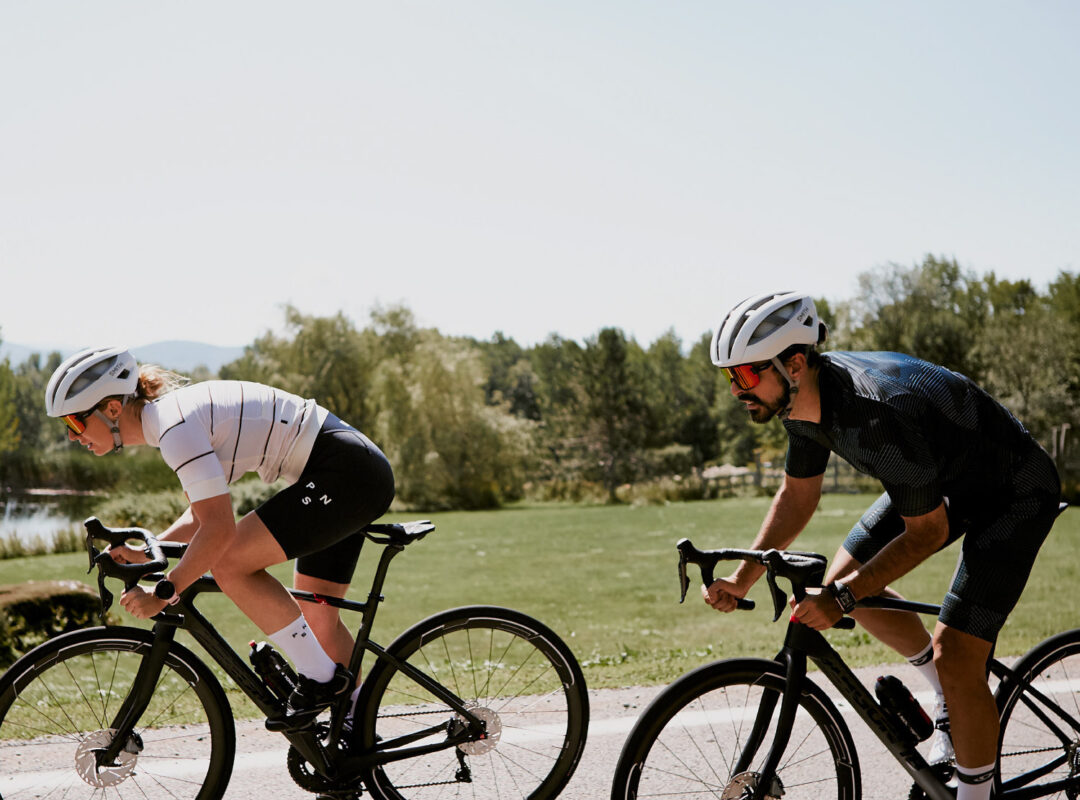 Aerodynamics: Make even more miles disappear
Argon 18's knowledge of aero performance from the Grand Tour-proven Nitrogen Disc informed the Krypton line, itself also race-proven on the cobbles of Paris-Roubaix. We didn't add a single feature to the Pro which didn't perform optimally across all our priority performance indicators, including aero. For example, our hidden cables offer a 2.5w savings at 300W.
ABOUT THE KRYPTON LINE
When the Krypton GF was launched in 2018, VeloNews announced that
"Argon 18's Krypton GF is proof positive a new era of endurance bikes has arrived." Peloton characterised it as "equipped perfectly as a long miles campaigner, with plenty of performance on the hypoxic edge for the screaming fast club ride […] and under big watts is among the stiffest endurance bikes we've ridden."
The Krypton line features classic endurance bikes with race pedigree: a stable and comfortable ride with a relaxed rider position, while keeping true to our performance heritage. From tube shapes to carbon layup, both frame and fork were designed and optimized for vibration absorption, aerodynamics, and pedaling efficiency. A slightly longer wheelbase than our racehorse Gallium Pro offers additional stability, while retaining race-ready capacity. Endurance-specific fork design, dropped seat stays and higher stack merges comfort and performance. The Krypton line features our Topological Compliance System, which offers exceptional vertical compliance and reacts positively to road-induced vibrations while remaining impervious to lateral movement, thus ensuring maximum pedaling efficiency.
The Krypton Pro will be available at authorised Argon 18 dealers globally in Fall 2019.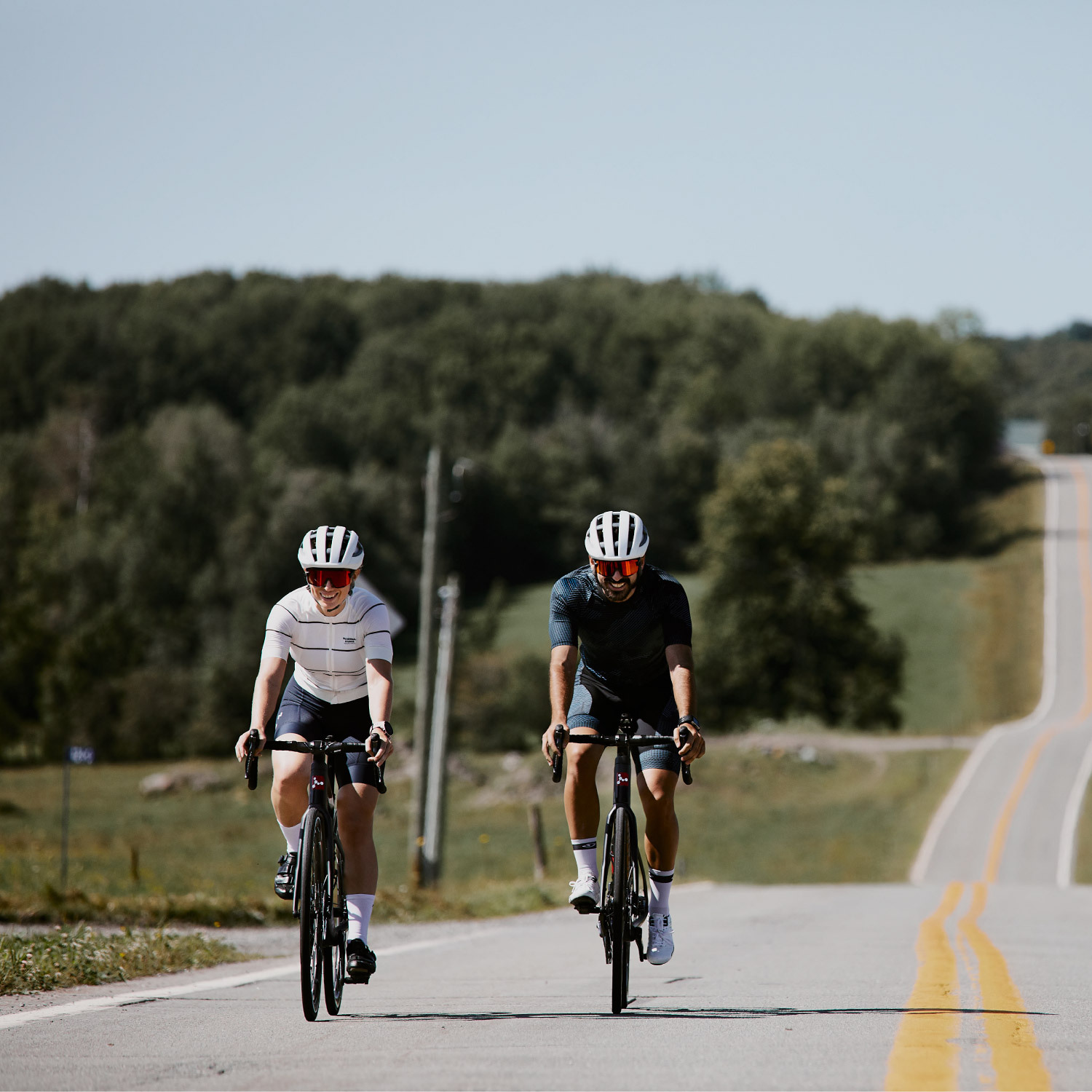 Photos: Pété Photographie