#ThisIsMyRide: GBC2021 – Recap
"This Is My Ride" is a series where we share the most memorable, unique, or challenging rides from our community. Maybe it's a first century ride, an epic climb, or a regular Sunday ride with friends: we want to hear about that special something which makes this particular ride epic for you – and your Argon 18. Want to share your ride? Email us at marketing.web@argon18.com.
A18: First, tell us about your bikes? What did you ride and how did they perform?
Martin: I was riding a Subito Gravel. I added a luggage rack to carry my camping gear and everything else I needed, as well as the two range extenders that I needed to cover the daily distances, given the elevation gain. My bike with the weight of the extra batteries and my luggage was about 35 kilos. With all that weight the bike was very stable descending at high speeds, and the motor did its job without any issues.
Jocelyn: I rode a Krypton Pro with SRAM AXS 46/33-10/33, Schwalbe G-One ALL AROUND. My setup was perfect, I don't think I would change anything. The bike was snappy despite being loaded with my bags, felt stable on the descents and agile on the climbs.
Marc-Olivier: I rode my Krypton Pro adapted for a gravel bikepacking challenge, with wider tires, stronger wheels and bikepacking bags. The bike held up very well! I'm glad I went with slightly more cyclocross-style tires, it was perfect for the rolling gravel roads you find in the Eastern Townships.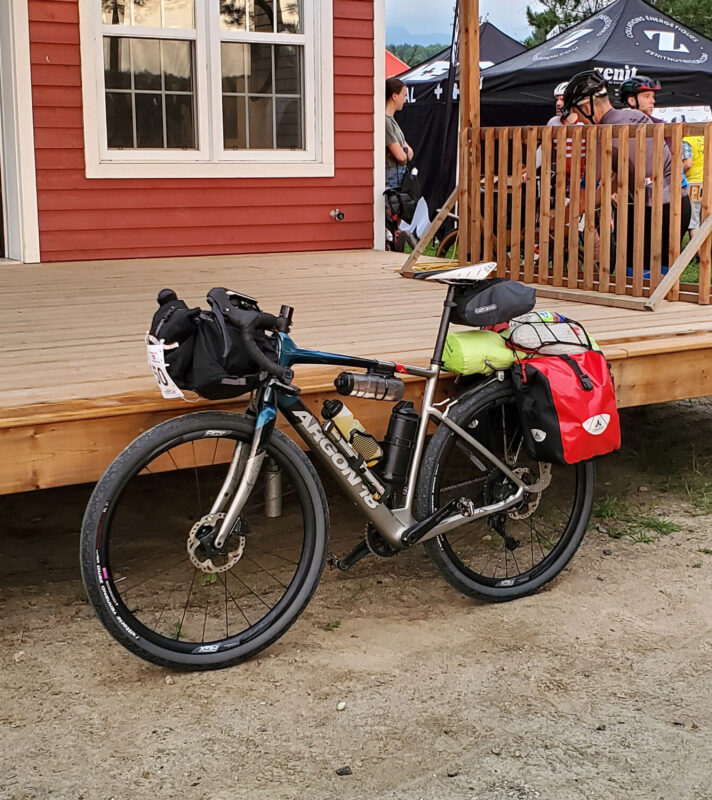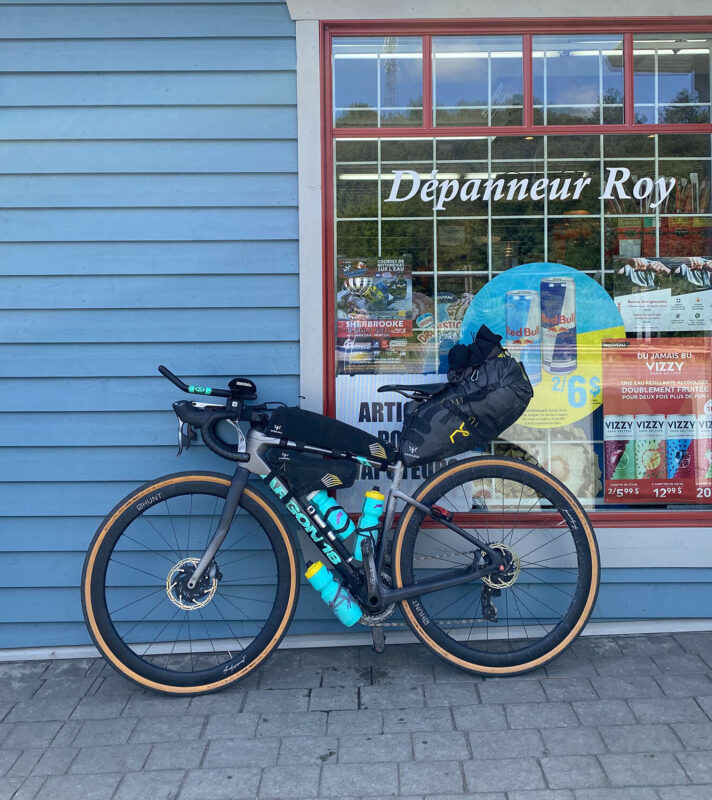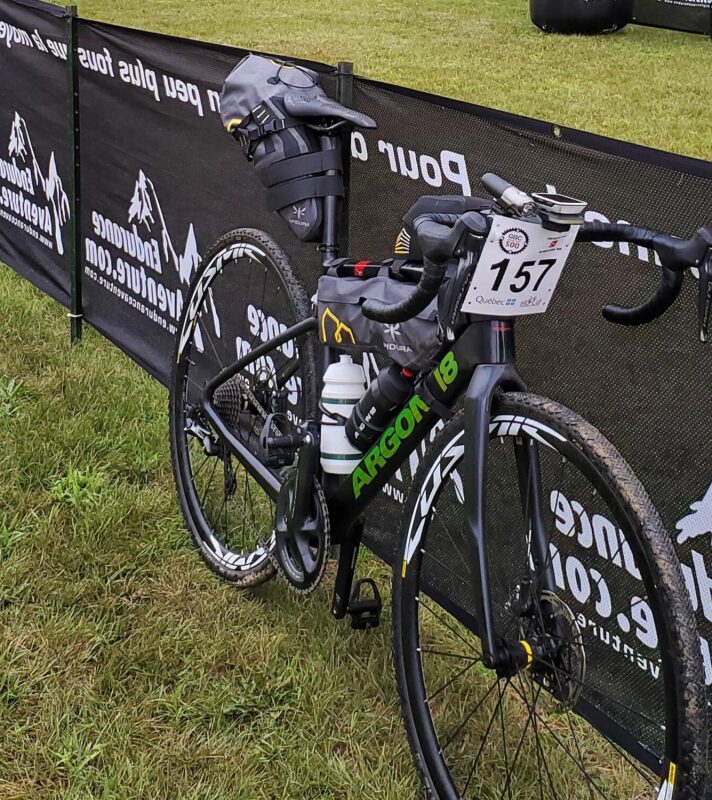 A18: Did you have a goal in mind to complete the 500km? What was your final result?
Martin: My goal was three days and two nights, with the distance split 170km, 170km, and 160km. That meant about 10 hours of cycling per day, including stops. I had booked campsites (with electricity) at these precise distances. I followed my plan to the letter. I did it in about 58 hours.
Jocelyn: My goal was to go under 30 hours, but the weather made that a challenge. I had to sleep at one point, and did not plan on getting to the more MTB-style trails at 1:00am. The course was a lot more challenging than last year but still great. I made some mistakes but also found solutions, so that's what matters.
Marc-Olivier: My goal was to do the 500km in three days of 200km, 200km and 100km. In the end, only because of the location of the checkpoints, I did 216km on Day 1, 200km on Day 2 and only 87km on Day 3. So in the end I basically stuck to my plan. I thought I would do 200km faster though! My two 200km days took me about 12 hours including stops, when I thought it would take me about 9/10 hours. I basically started with the sunrise and finished with the sunset.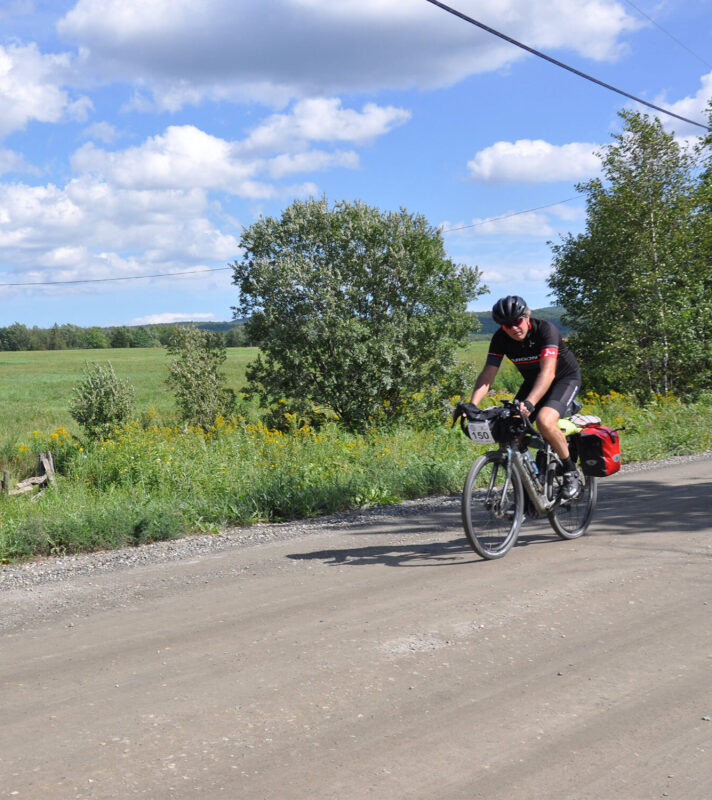 PHOTO: Endurance Aventure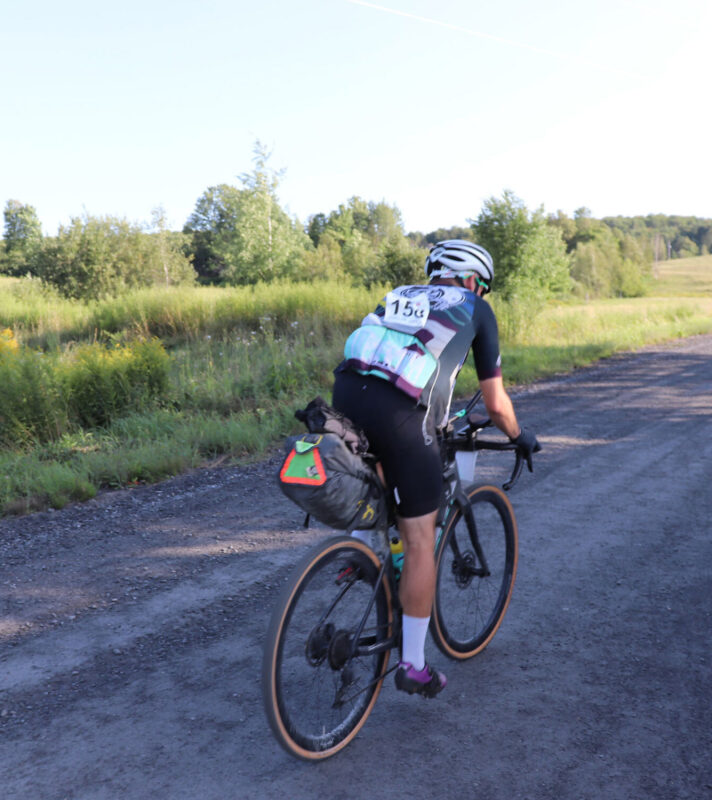 PHOTO: Endurance Aventure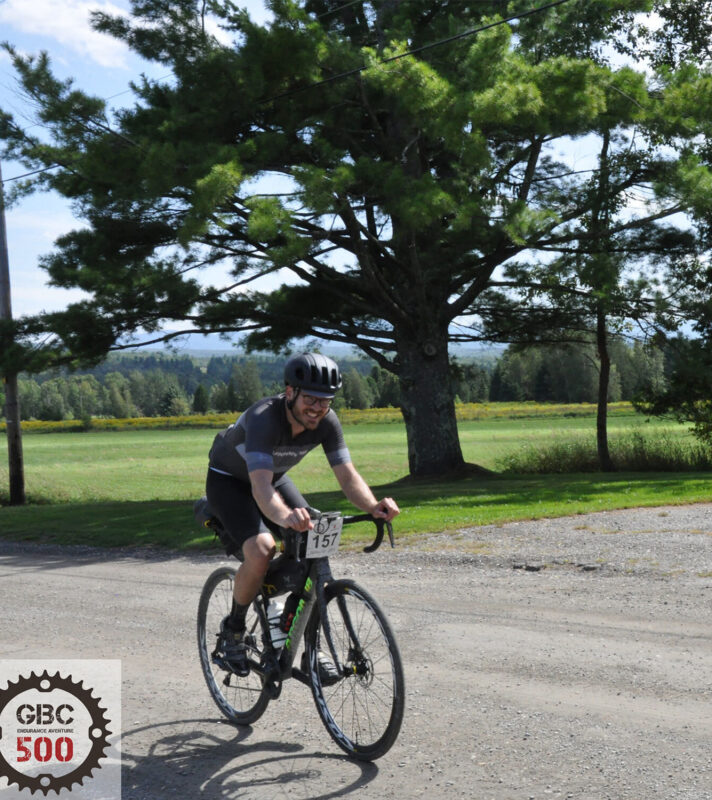 PHOTO: Endurance Aventure
A18: What was the most memorable thing? Any major surprises along the way?
Martin: Meeting Stéphane Lavoie - we got to know each other on the road and rode together two days out of three. And Michel from Vélo Café, who came to meet us and ride the last 50km with us. The GBC is a great way to meet people.
Jocelyn: Tucked on the TT bar riding at 40km/h with a nice tailwind felt like the greatest gift of the weekend. The biggest surprise was opening my sleeping bag at 3am and noticing that it was all wet. I had to wrap myself into my survival blanket and finally warmth came. I fell asleep for three and a half hours before getting back on the road.
Marc-Olivier: I would say the landscape, but also the coastline... In the 500 km we did more than 7000m of elevation gain. There were not many moments with 0% slope. We were almost always going up or down. I can now say that I am numb to climbing! When I saw a hill approaching, I didn't care, I knew I had to tackle it and would make it.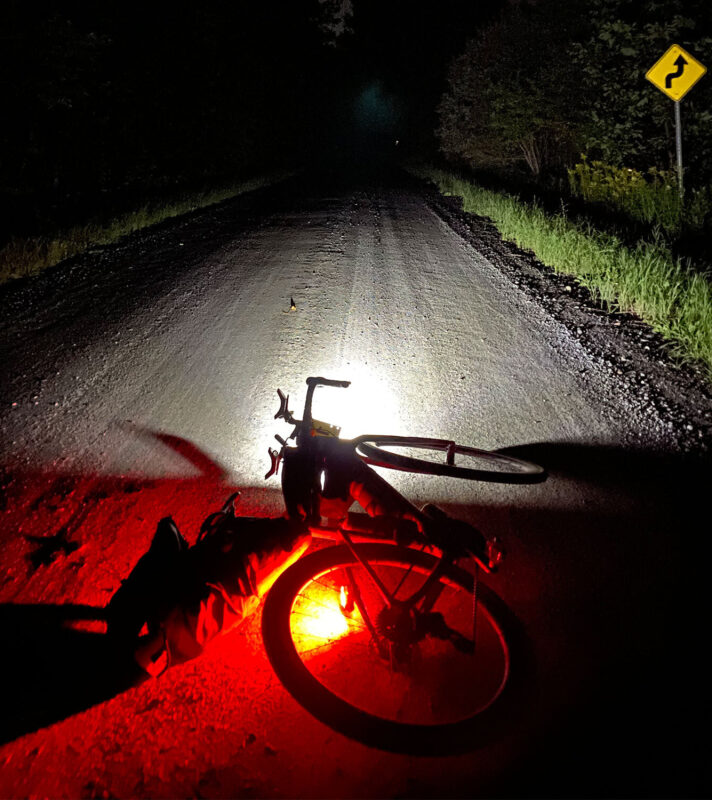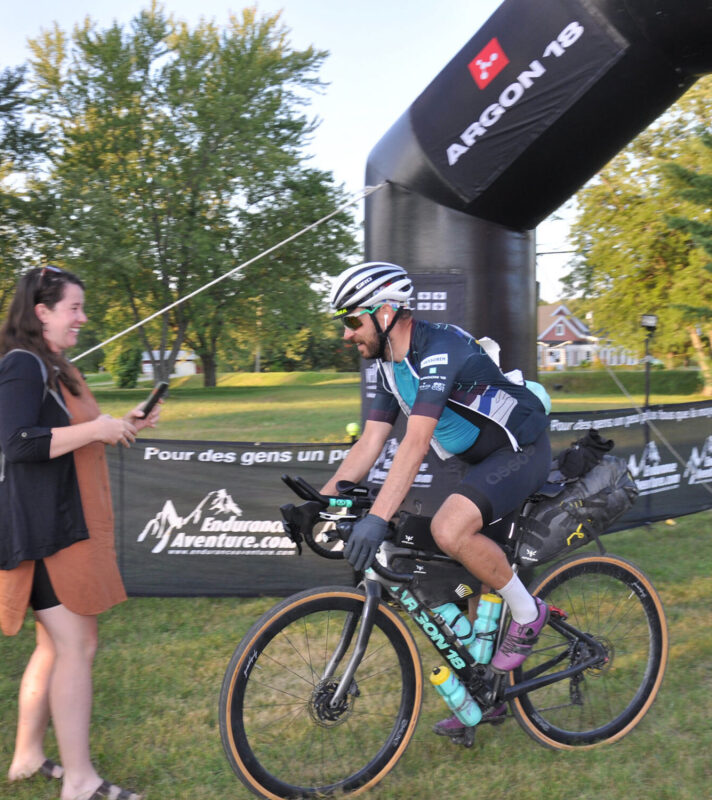 PHOTO: Endurance Aventure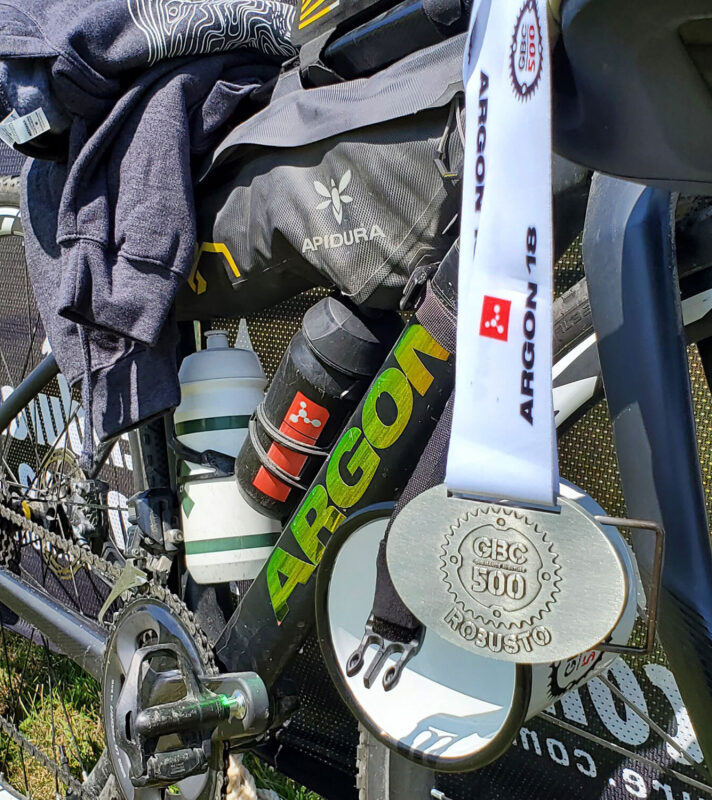 A18: How did this trip compare to adventures/challenges you have done in the past? Looking back, is there anything you would have prepared differently?
Martin: I followed my plan to the letter, and everything worked out well. I could have tried to pack a little lighter, but if the weather hadn't been on our side, I probably would have needed everything I had. I would say that three gran fondos in three days is my biggest challenge to date.
Jocelyn: I wouldn't do anything differently no, but I might optimise the balance of weight between front and rear next time a bit better. Having my sleeping gear in a different bag would have prevented it from getting wet as well, something I've learned for next time.
Marc-Olivier: This was by far my biggest challenge to date. It was my first bikepacking, gravel bike AND long-distance challenge. So it was a lot of new stuff for me, but overall it went very well. I found some of the miles very long at times, but on the other hand sometimes 10km disappeared without me realizing it. If I had to do something different it would be to adjust the options of my GPS to have an idea of the hills that await me in the next few kms, so that I could better manage my effort.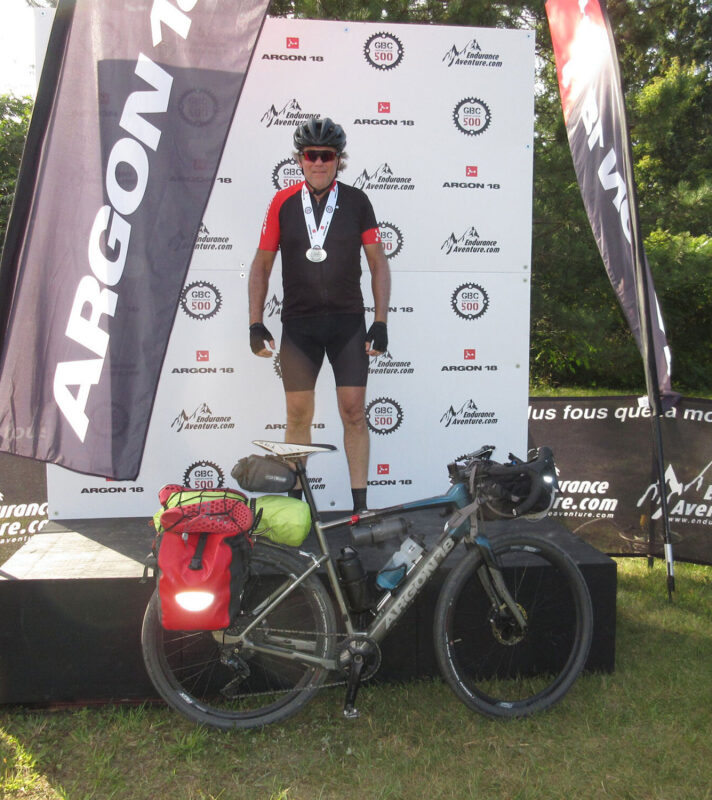 PHOTO: Endurance Aventure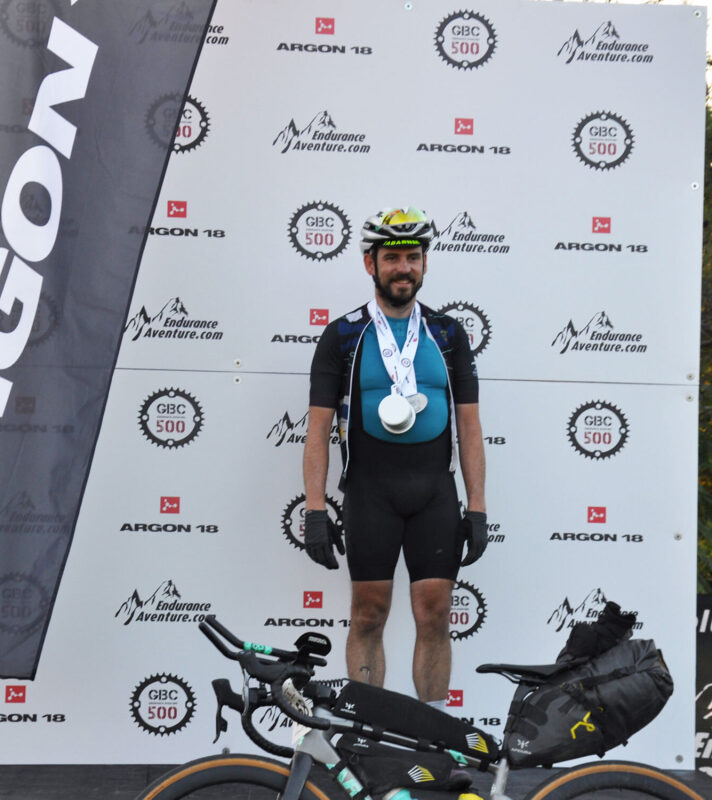 PHOTO: Endurance Aventure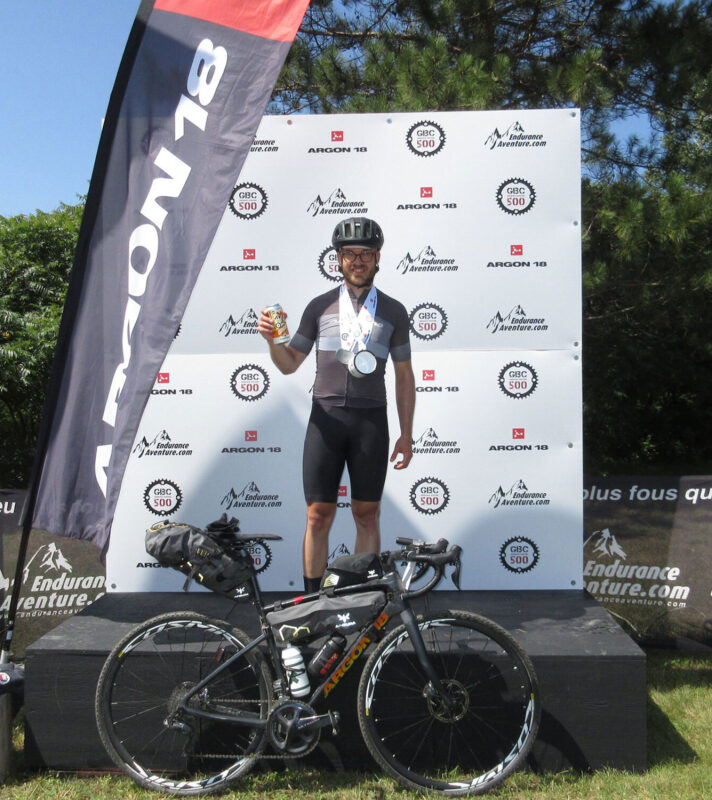 PHOTO: Endurance Aventure
A18: Will you do it again next year?
Martin: It has become a drug, I will definitely do it again. It's my annual pilgrimage.
Jocelyn: I did it two times by now, so I'm not sure. I'll see what's on the calendar for next year.
Marc-Olivier: Definitely! I already told the organizers that I was going to be there anyway, it's too late to change my mind...