#ThisIsMyRide by Rosanne Kelley
"This Is My Ride" is a series where we share the most memorable, unique, or challenging rides from our community. Maybe it's a first century ride, an epic climb, or a regular Sunday ride with friends: we want to hear about that special something which makes this particular ride epic for you – and your Argon 18. Want to share your ride? Email us at marketing.web@argon18.com.
My favorite ride is in the forest just beyond my front door! In the foothills of the Cascade mountains, there are many punchy climbs, and long sustained grinds – which lead to so many beautiful views that open up to show the mountains and lakes down below. This area offers perfect gravel riding. The forest is so vast that I rarely, if ever, ride the same route twice. One particular ride from August 2020 stands out as a great example of this - 65 miles of nearly all gravel, and 4700+ feet of elevation made for a truly epic day.
My favorite rides are those with a "purpose", such as riding to catch a particular view. My goal for this ride was to get as close to a local dam and reservoir as possible. I mapped out a course that took me deep into the forest, past the reservoir, and back home via roads and trails I had never ridden before. While I do enjoy riding with my husband or friends, I also enjoy the solitude of riding solo – and this day, I set out on my own.
The best part of riding in the forest is the amount of freedom you feel – riding the Dark Matter lets you ride virtually any terrain, and nothing feels off limits! Being out in the forest allows me to connect deeply with my surroundings, and I have really grown to feel "at one" with my bike.
Despite the fact that there are no self-imposed stressors, such as hitting a specific interval, there are some very real considerations when riding in the forest: black bears, cougars, coyotes and other animals are all present in the woods. I believe it's important to have a healthy amount of "fear" and respect for the wildlife. So far, I have encountered one bear while riding, and luckily, I saw him from a long way off and was able to wait and let him pass, uninterrupted. In some ways, the knowledge that you are in their territory is part of the beauty of gravel cycling – it's very humbling, and you must respect their home.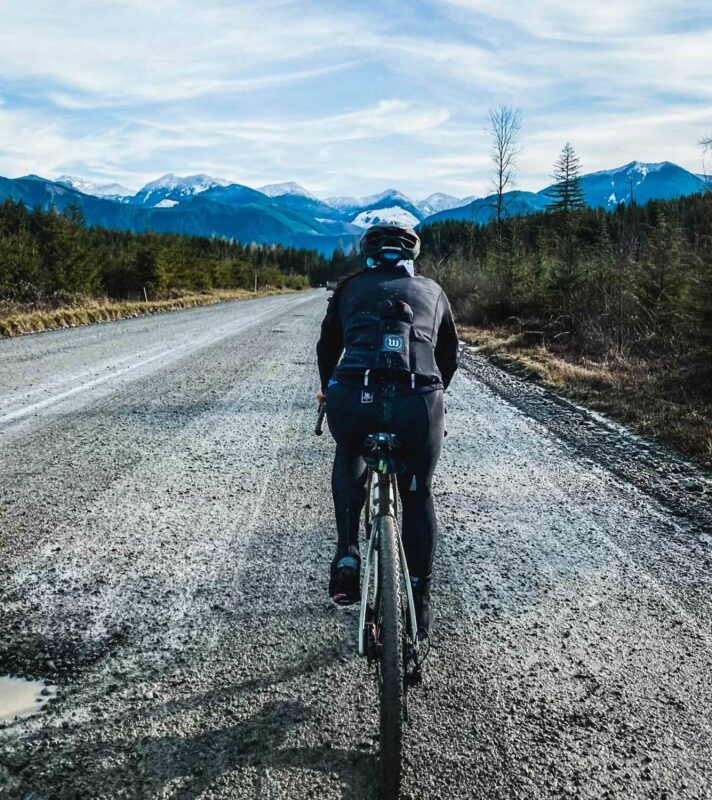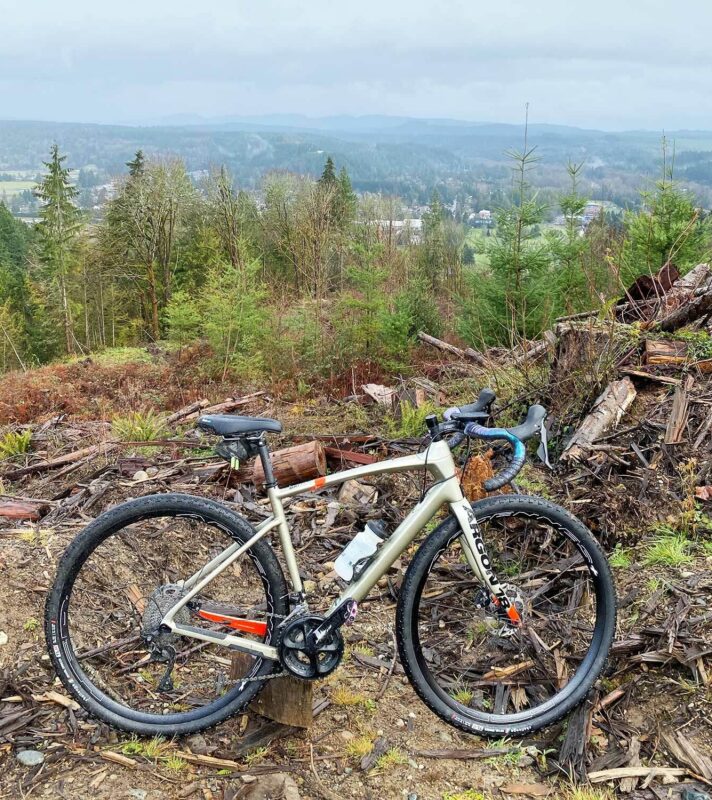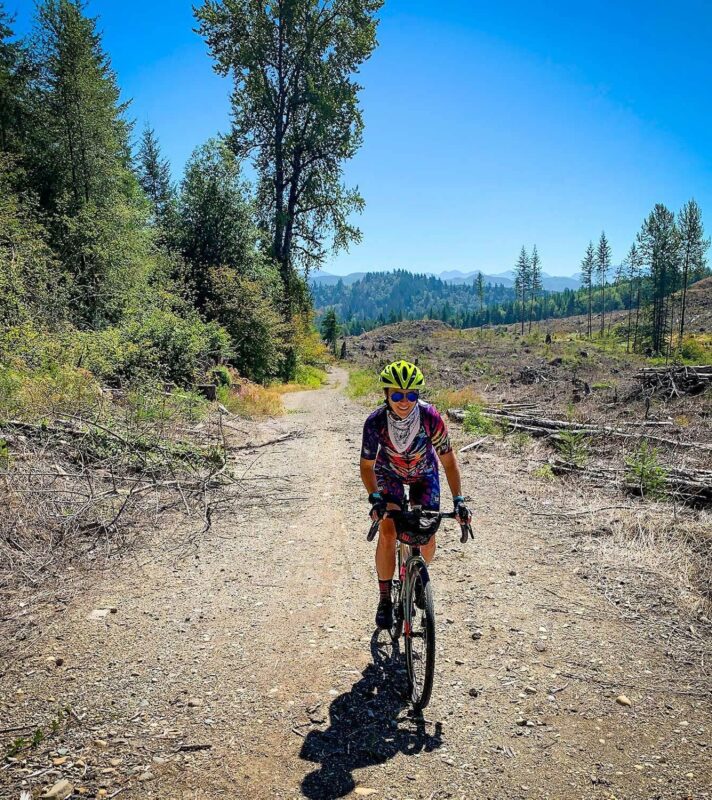 I got into cycling in around 2011. At the time, we lived right off of a regional paved trail. Watching so many runners and cyclists going by made me want to get a bike. I didn't have the most healthy relationship with food and exercise then, having over-done things in the past and abusing exercise, but I quickly found that being on the bike was a wonderful way to "re-learn" how to work out; I learned how to exercise and feel good, and discovered what it was like to feel strong, as well as how to exercise for the pure enjoyment of it.
I quickly upgraded my bike from a hybrid cruiser to an aluminum road bike, and got sucked into a triathlon. My first carbon bike was the Argon 18 Krypton in 2015, and I fell in love! After a week of riding it, I said "I want my triathlon bike to ride like this!" and within a month, I had replaced my old TT bike with the E-116! A few years later, I again upgraded to the E-119 tri+, which I have raced on since 2018, up until the race cancellations of 2020.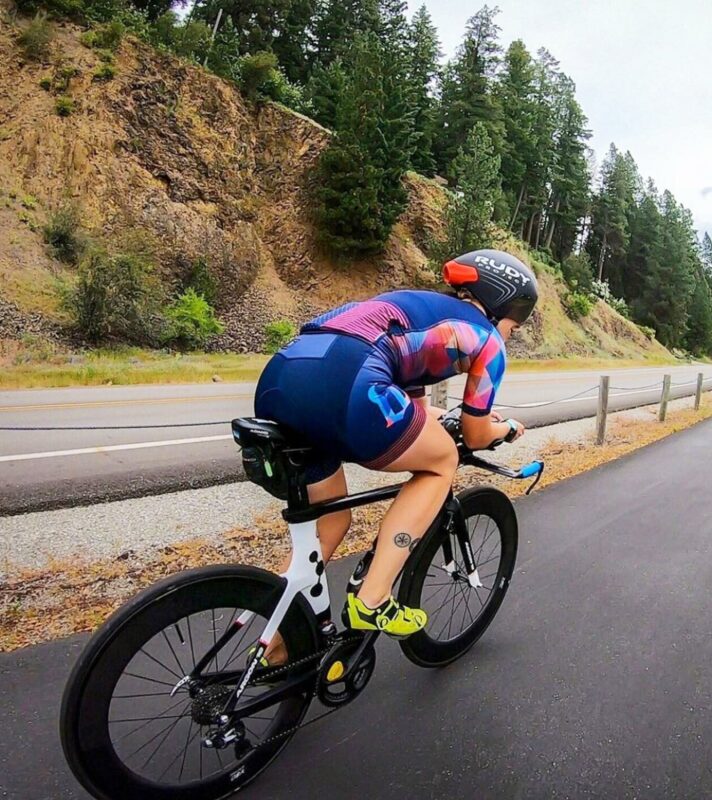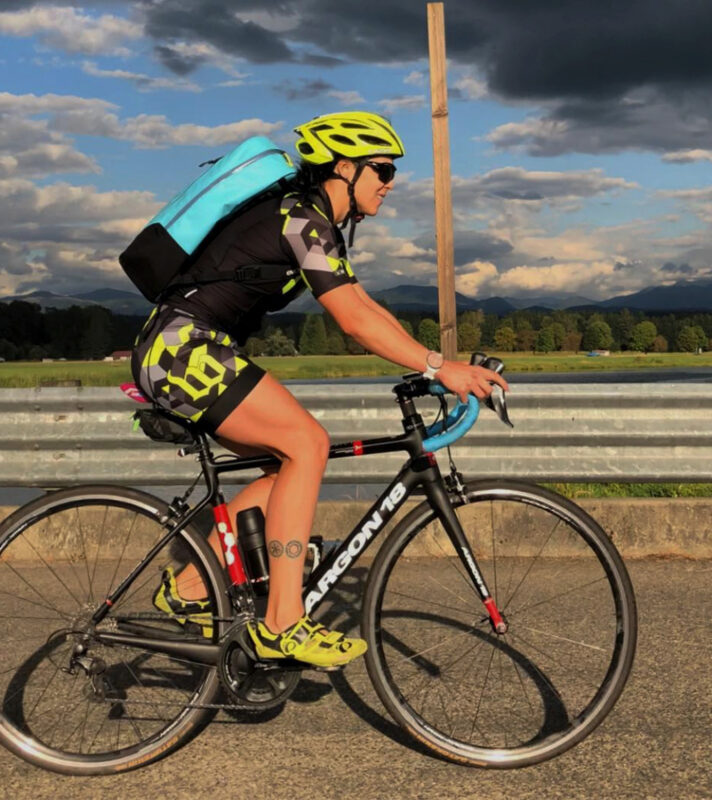 Under "normal" circumstances, my "real" sport is triathlon. I've raced three full Ironmans and countless 70.3s. I've raced in two 70.3 World Championships, and qualified for another. My summers are normally spent on the E-119+ (while commuting to work on my Krypton). But when 2020 hit, and suddenly I had no triathlons on the race schedule, I threw myself into exploring off road! With all the time I was spending on the dirt, I happily snagged an Argon 18 Dark Matter (arguably my favorite bike these days), and the rest is history!
After a summer of riding the forest, I have noticed that my bike fitness has actually improved this year, despite spending more than 90% of my bike time on gravel, and very little time doing structured workouts. I've also really re-sparked my love for just being outside, and can appreciate the ride for what it is, rather than worry about watts, intervals, or pace!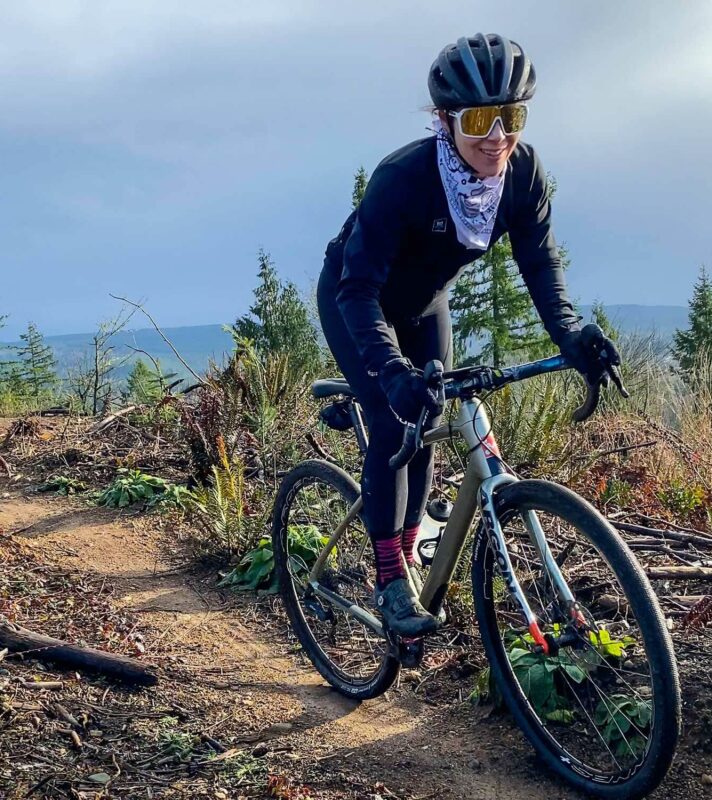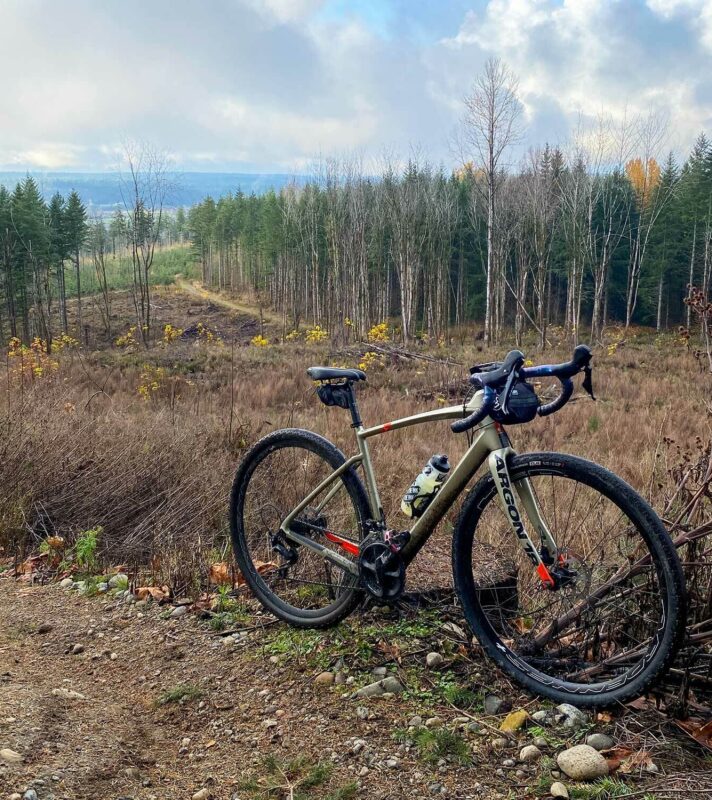 I ride a 2x which gives me a nice, necessary range of gears, as we have some decent grades in the area. This makes me feel confident that I can make it up anything. My wide 42mm tires keep me comfortable in the sometimes technical trails in the area. It's not uncommon to hit loose patches, so the extra stability is welcome! As for the rest of the frame itself – it just feels like an Argon!
I have ridden Argon 18 bikes for years, both for road and TT, and am used to how they ride. The first time I got on the Dark Matter, I had an "aha" moment, as it somehow felt just the same as my other Argon bikes, despite the wildly different geometry and terrain. I love both the rigidity and shock absorption, which really makes the bike just want to get up and GO!
While I truly miss racing and can't wait to get aero again and compete, it has been such an enjoyable change to get into gravel riding this past year! In addition, I've been able to be part of the Wattie Ink Gravel Collective Project.
Photos by Rosanne Kelley