5 Bike Maintenance Tips Before Your Race
IRONMAN Hawai'i is fast approaching. Make sure your Kona experience is the best it can be by making these small yet important checks on your bike.
1. TIRES
Inspect your tires thoroughly for wear and tear. Check for gashes. Small ones can be repaired with glue (Krazy Glue type) but, when in doubt, put on new tires. Considering all the prep you put in for the big race, you don't want to be thwarted by a sidewall tear!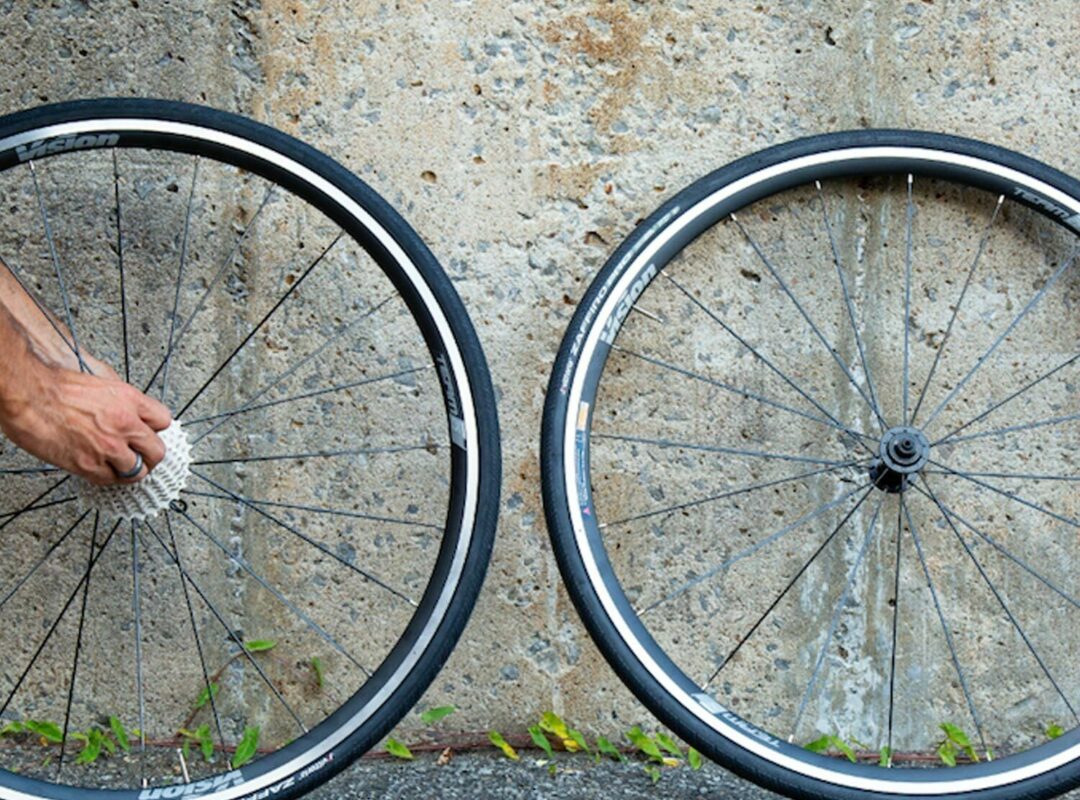 2. CHAIN
Clean and properly lubricate your chain. It will ensure more effective shifting and overall better drivetrain performance. If you're packing your bike for travel, be sure to clean before you pack, and lube once you've unpacked.
3. BRAKES
Always make sure your brakes function properly before a race. Inspect your brake pads. If they look worn out, change them. If you're switching from your alloy training wheels to your carbon race wheels, be sure to switch your pads as well!
4. BATTERY LEVEL
If your bike is equipped with an electronic drivetrain (Di2, EPS or eTap), make sure to verify the charge level of your battery or batteries (eTap). Recharge if necessary, and be sure to pack your cables. Since you have travelled with your bike, you should also verify that all connections are properly secured. If you hear a click when you connect the cables, all is good.
5. CLEAN BIKE
Now that all things mechanical have been checked, it is time to clean your bike before race day.
Remember: A clean bike is a fast bike!
It took you months, years of preparation to get where you are now. Just make sure that your bike is up to the task, and enjoy the ride!