#ThisIsMyRide - Louis Pijourlet
"This Is My Ride" is a series where we share the most memorable, unique, or challenging rides from our community. Maybe it's a first century ride, an epic climb, or a regular Sunday ride with friends: we want to hear about that special something which makes this particular ride epic for you – and your Argon 18. Want to share your ride? Email us at marketing.web@argon18.com.
The hour record is a major part of cycling history and a universal challenge for all cyclists. It has always fascinated me. From Merckx in his garage to Boardman and his position to Moser's bike, the hour record is one of those unique events. It has its own history. Wiggins is my idol, and when he broke the record I was definitely hooked on trying it myself one day. However, I was pursuing other goals as part of the French track team and deciding if I should go pro on the road.
I've always loved challenges, living and writing stories, and these are more important drivers for me than any victory itself. When Morgan Kneisky told me about his project to break the French hour record in October 2021, I thought, what better challenge than this? This was especially true since it was at a turning point in my career where it was becoming increasingly difficult to find goals that would motivate me. And when a four-time World Champion offers you a project centred on you, how can you refuse?
So we went for it. We didn't want to copy anyone, so we started from scratch. Morgan's first question was: what bike do you want? I answered: "An Argon 18" without hesitation. I didn't want to compromise, it was that or nothing for me. There was no way I was going to fight on a bike I didn't trust. So he contacted Argon 18 France, and the following week I had a bike! It was perfect for us because we wanted the bike early so we could work directly with the conditions we would face on the track, and thanks to Argon it was possible.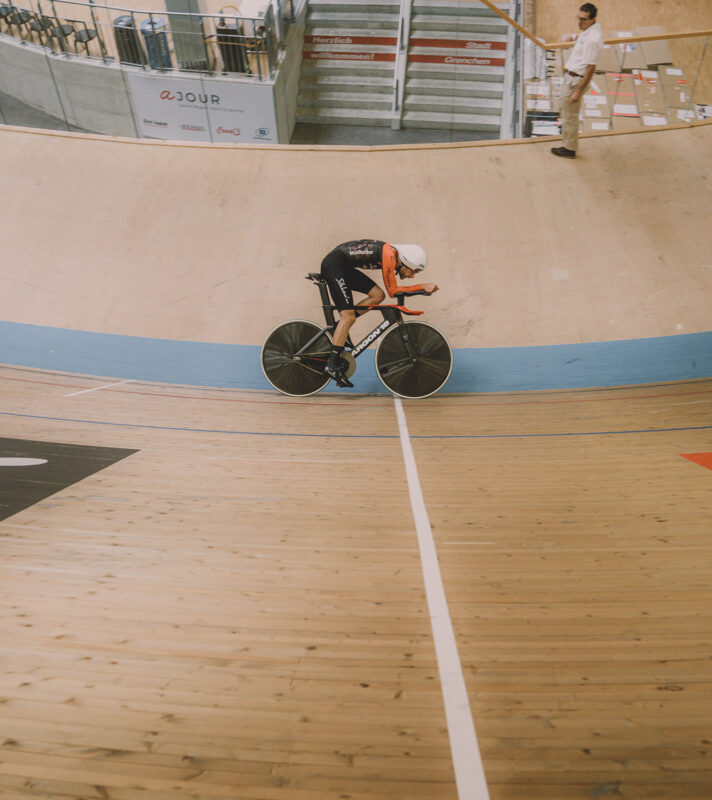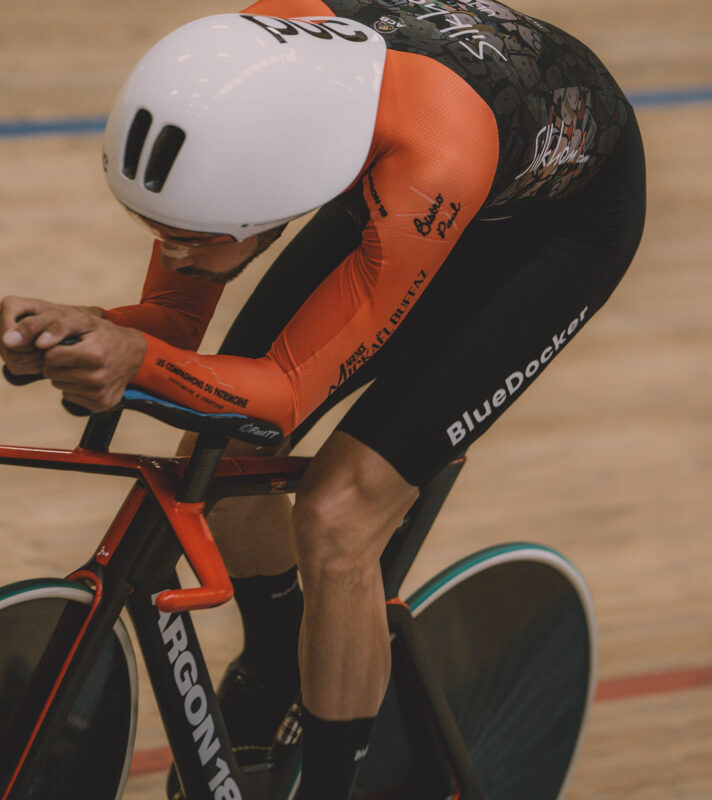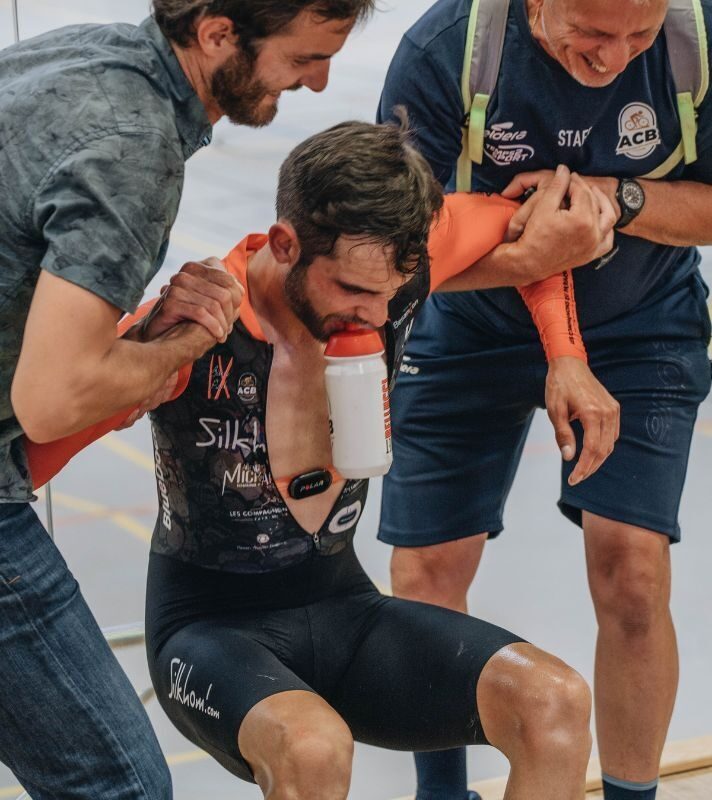 What I immediately noticed was the rigidity and precision of the frame. Simply unbelievable! The impression that each watt is transmitted without loss, while being rooted to the track. I went to the wind tunnel, which only confirmed my first impression: lowest Scx record for a man in the wind tunnel! The icing on the cake is the weight, light for a track bike. It may not seem important at first since we're talking about riding on a flat track, but when you have to go from 0 to 51km/h as fast as possible it's a plus.
The hour was an extreme effort, well beyond what I imagined. I managed well for the first half hour, but went to hell and back for the last 10 minutes. I had to draw on all my resources and rely on the brilliant guidance of my coach and the unfailing support of my family and my partners, who were present for the occasion.
In these intense and crucial moments that can change a career, there is no room for doubt, especially not in the equipment. My Argon 18 Electron Pro was proved its efficiency and reliability in the event, allowing me to beat the record that had stood for 7 years!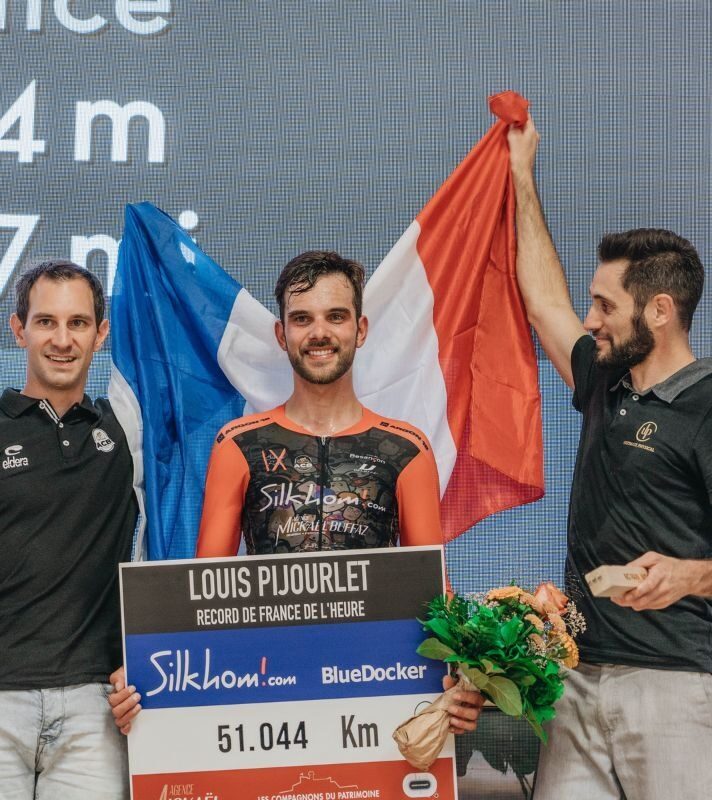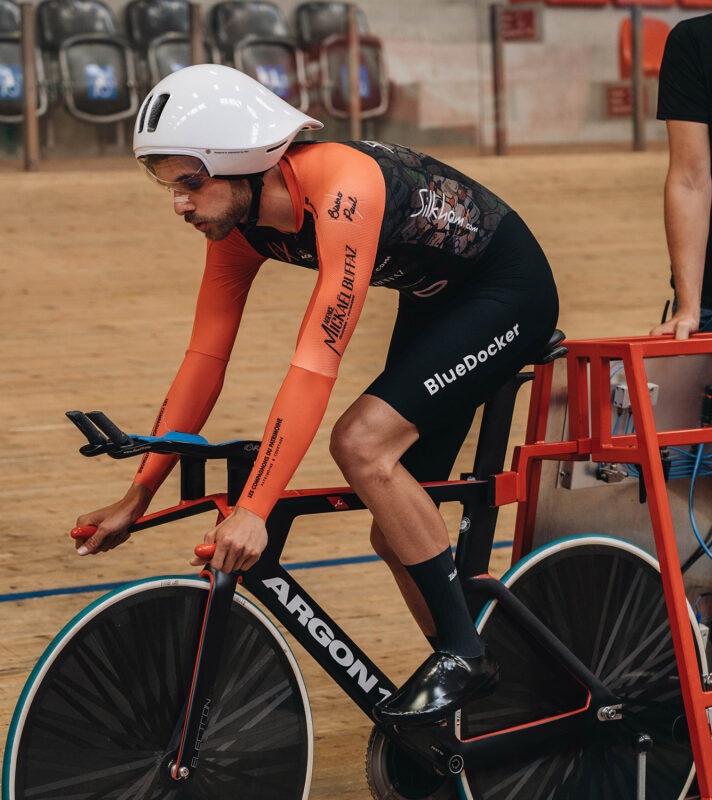 We are proud of what we did with a reasonable budget and short timeline, relying on committed partners who gave us all their confidence. Breaking the record was a great reward for the whole team.
Soon after the event, of course, we started to set new goals. We started to tell ourselves that we could work even harder, push our limits even more and ride even faster. Maybe we could go further in the preparation, the material, the optimisation. New challenges lie ahead of us and we will be able to meet them!