Road to Tokyo with Cycling Canada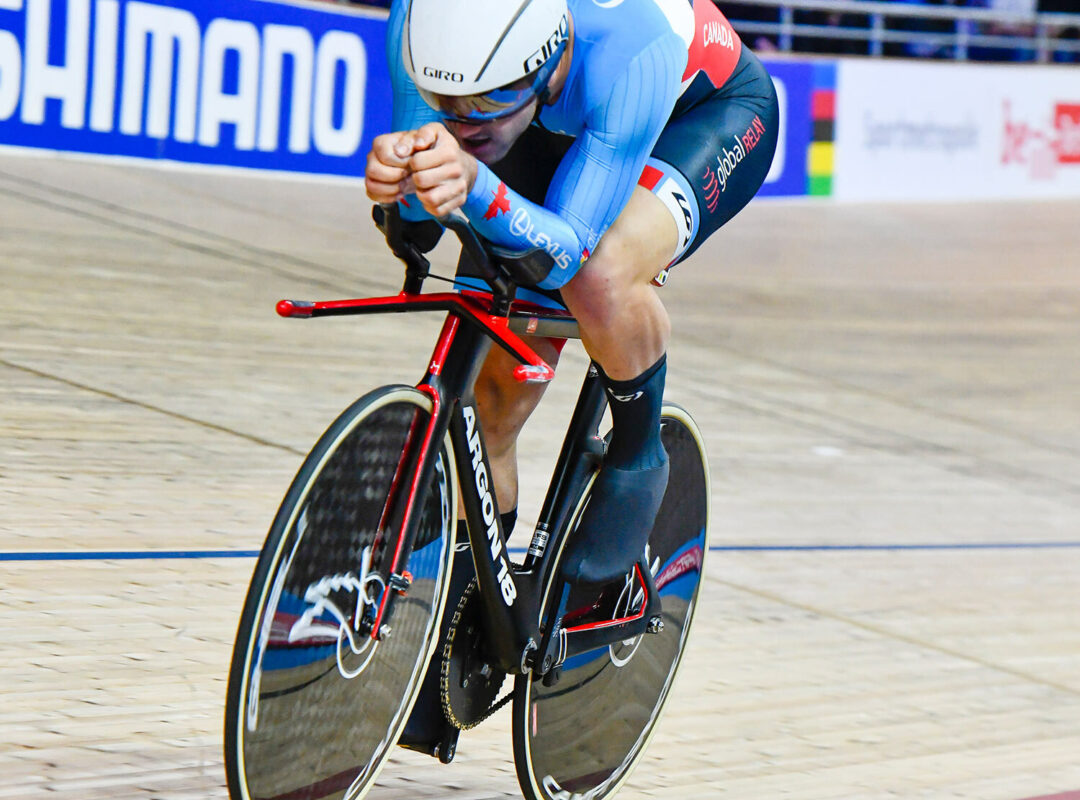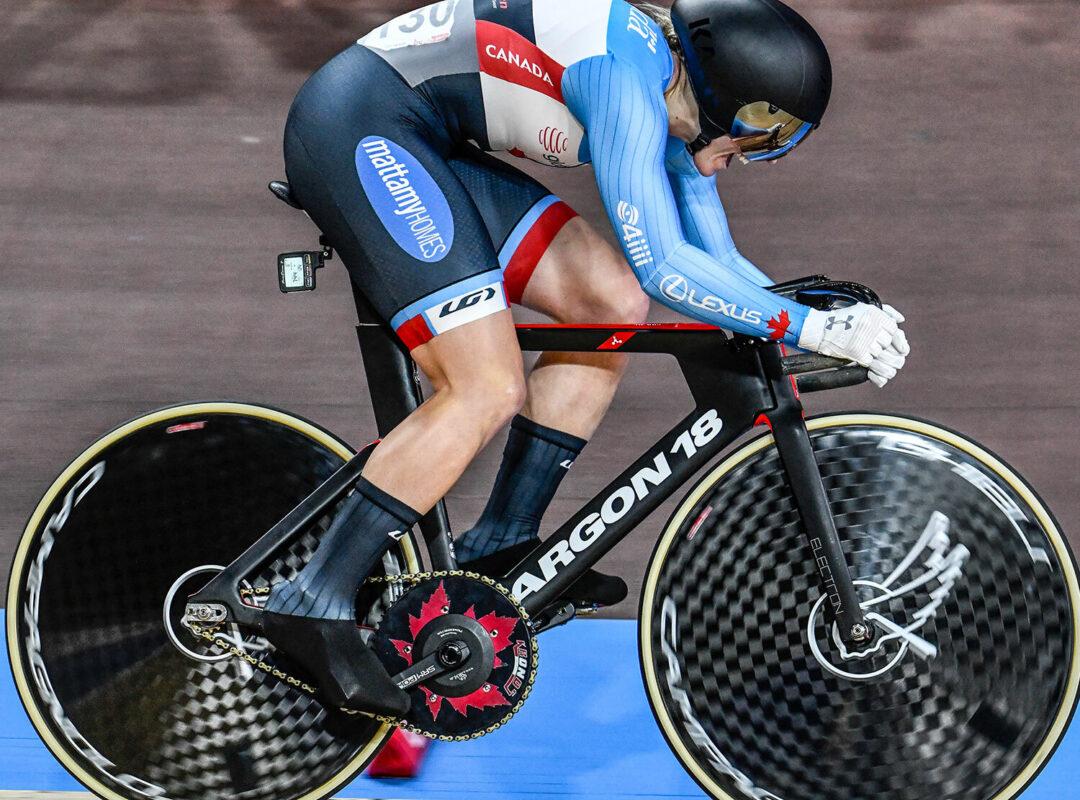 Vincent de Haître on the left & Kelsey Mitchell on the right.
A18: Many athletes and fans alike are hungry for any news about returning to regular competition. In that context, what was the reaction to naming the Olympic squad? Is there a lot of excitement?
CC: Our goal has been to provide as much certainty and stability to our athletes as possible in a very uncertain time. Announcing these teams early allows the athletes to focus on preparing for the Games without the added stress of worrying about selection, and the reaction has been very positive.
A18: Obviously COVID and the postponement of the Games have taken a toll on the sporting world. How have these athletes dealt with the postponement of the Games, mentally and physically?
CC: The Games postponement has been challenging for our athletes and coaches. We've worked hard to shift the focus to the opportunities this has created, mainly the gift of time to work on our weaknesses and to prepare properly in as stable an environment as we can provide given the pandemic. We believe this will be a competitive advantage for us in Tokyo.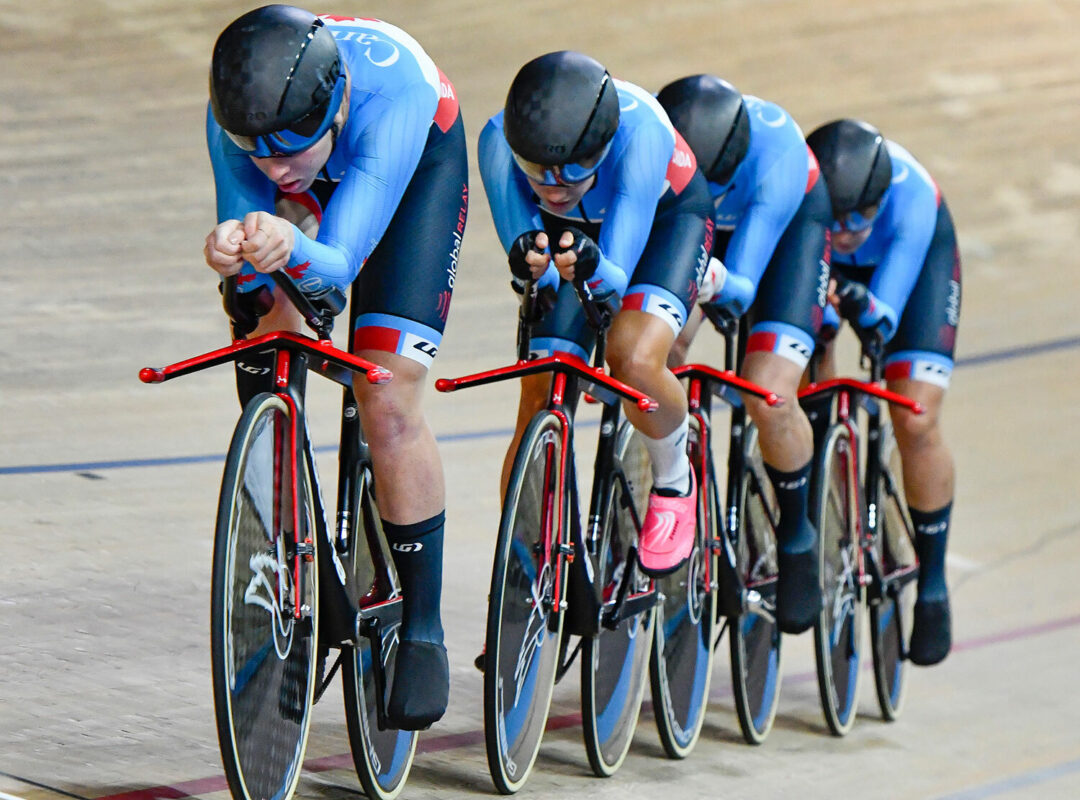 The women's team pursuit squad.
A18: Canada took an early stand on not sending athletes to the Olympics in 2020, even if the Games had not been postponed. How do you feel about that? Is it important to the team that there is strong support for athlete health and wellbeing?
CC: Cycling Canada strongly supported the Canadian Olympic Committee's stance to not attend the Olympics in 2020. As important as the Games are to us, nothing should take priority over the health of our athletes and staff. Cycling Canada is making that position clear by cancelling all out-of-country projects for the rest of 2020, and we will only travel next year if it's reasonably safe to do so.
A18: How different is 'regular' training in the age of COVID? What precautions are being taken, and what major challenges do you see in the year ahead based on these adjustments?
CC: The COVID postponement has basically been an extended off-season for us. Cycling has the great advantage that it can be done on public roads or trails while respecting social distancing requirements, and done on an indoor trainer during lockdown, so our athletes have been able to continue training without major interruptions. Fitness actually declines during a normal competition season because of the time spent travelling and recovering from the intensity of competition, so we have adjusted training to dial back the intensity and focus on foundational fitness, and we're seeing athletes set personal bests in fitness tests as a result. This will pay off in 2021.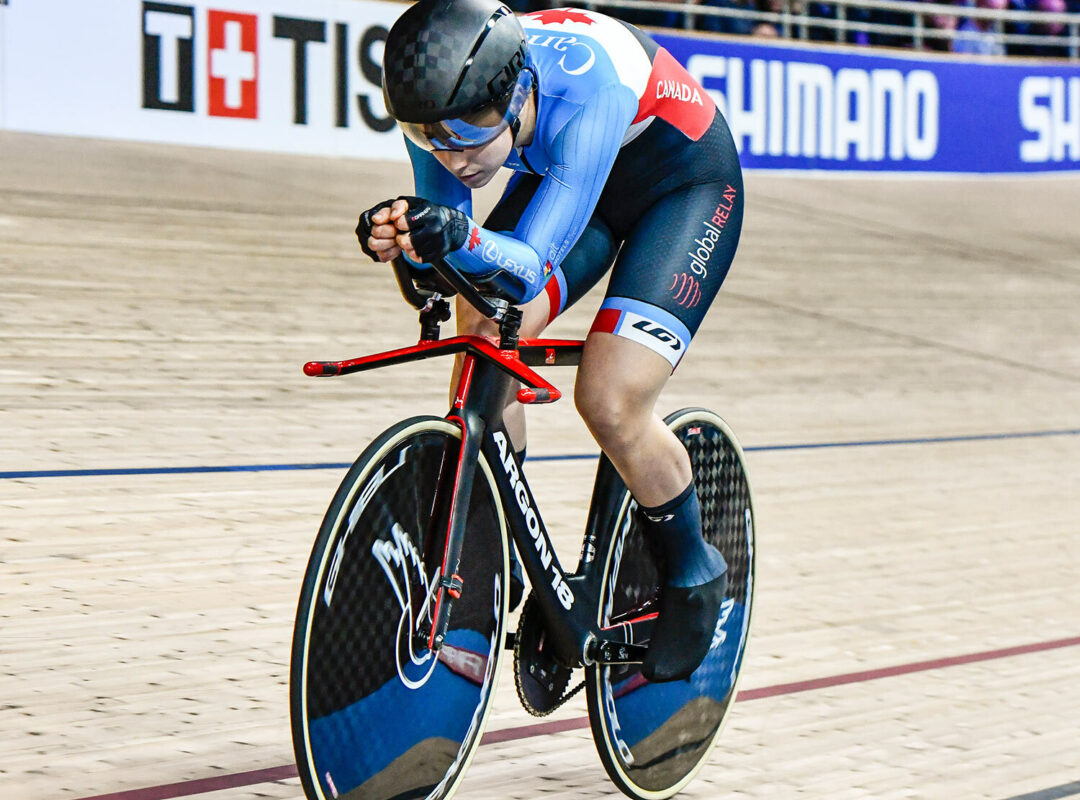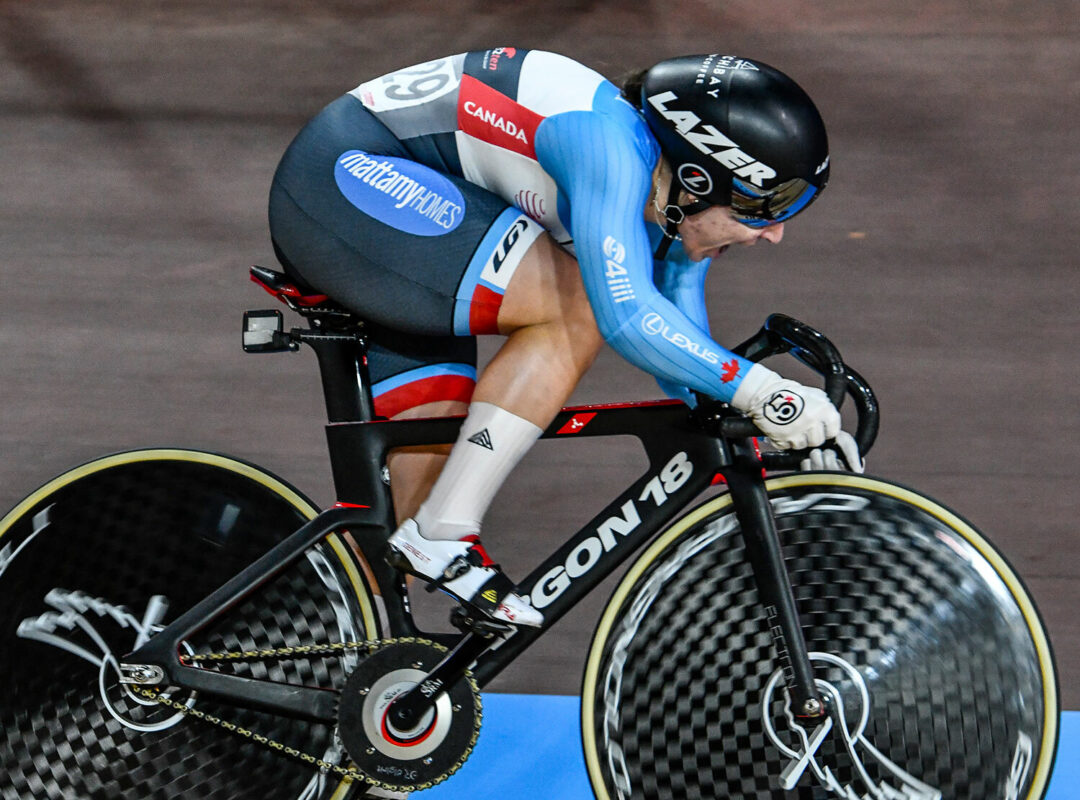 Ariane Bonhomme on the left & Lauriane Genest on the right.
A18: As there were probably be continued uncertainty around future racing, and even the Games themselves, how are you working with athletes and fans to keep motivation high?
CC: During the pandemic we've been keeping our athletes motivated by reaffirming our commitment to them, by focusing on the opportunity to build long-term fitness, and by maintaining a sense of community through virtual interactions. And we've been connecting with the public by sharing our athletes' and staff members' stories of dealing with the pandemic. One thing that has been very exciting during this period of unstructured training is seeing our athletes rediscover the simple joy of cycling by embarking on bikepacking trips or taking on things like the BC Epic 1000. The biggest challenge is to make sure we stay engaged with our developing athletes who will be missing out on some big career stepping stones this summer.
A18: What would you say is the ultimate success story or major goal in Tokyo for you and the team members?
CC: The ultimate success story for Cycling Canada will be for us to make it through the pandemic safely and deliver a healthy and happy team to the start line in Tokyo, ready to perform.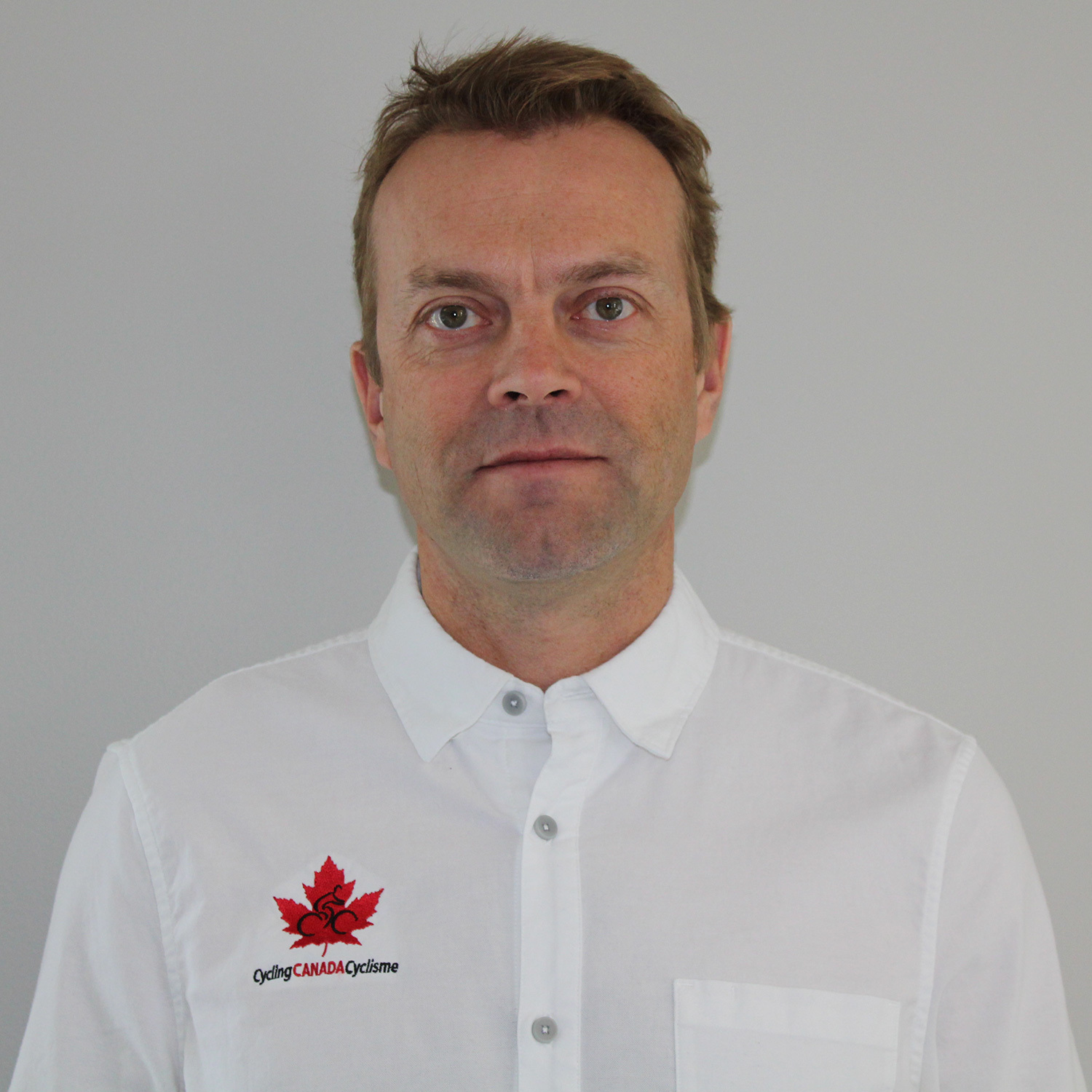 Kris Westwood, High Performance Director of Cycling Canada.
Read more about our athletes