Race Recap: Arena Games with Jannik Schaufler
What an experience racing my first-ever Arena Games!
The Arena Games is a real-life and virtual-reality blended race designed to provide an immersive experience for both racers and viewers, through a partnership with Zwift. I had never raced in this format before, so I was kind of nervous before the race. My fitness was coming along nicely but as I prefer outdoor rides to Zwift hours, I had to get used to online group and drafting behavior in the week leading up to the race. Despite my apprehensions, these features worked very well during the event.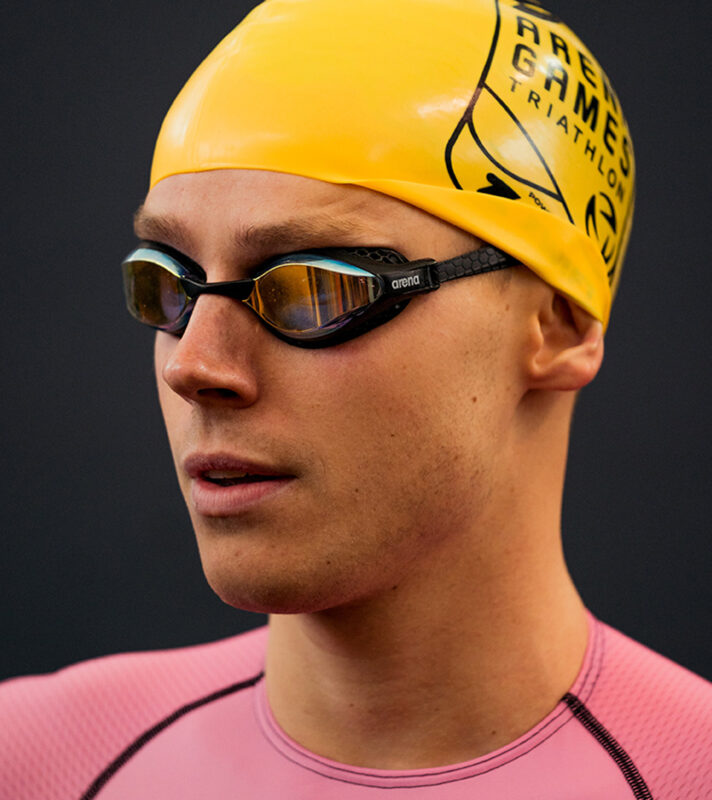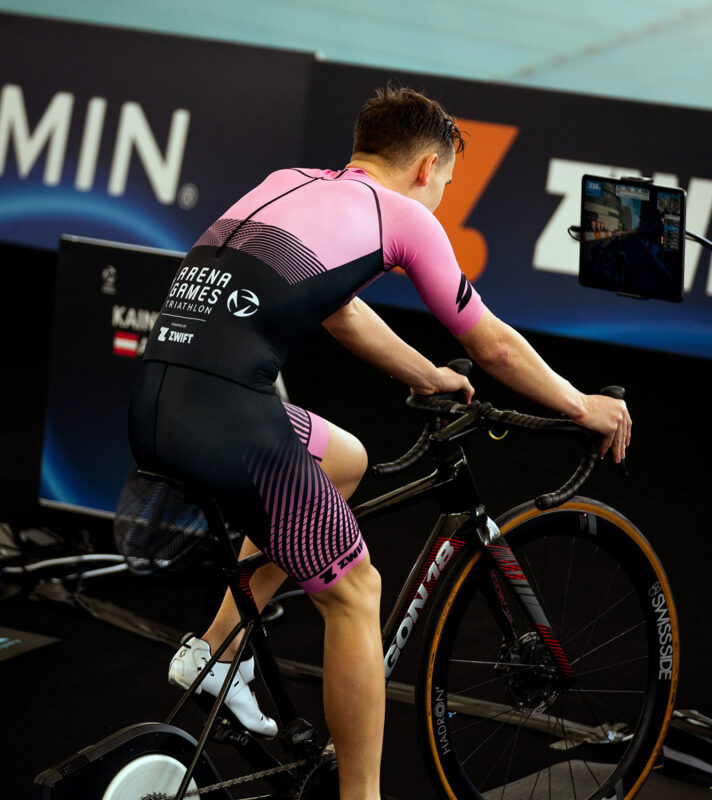 After a good first swim I found myself closing the gap within the first minute on the bike, with an effort of around 6.5 W/kg leading into a big pack ride in stage one. My running had improved a lot in the weeks before the Arena Games following my knee surgery in December, so I was looking forward to showing my progress in the event. I had tested a different curved treadmill once before, and knew it was going to hurt. Still, I struggled to keep a good pace, which led to a 15-second gap before the pursuit start of stage two. After another solid swim I unfortunately found myself alone in between groups on the bike. I kept a consistent effort of around 5.1 W/kg and closed the gap to only a few seconds left, but was completely smashed towards the final run leg. That pain put me in sixth place, meaning I would miss the final.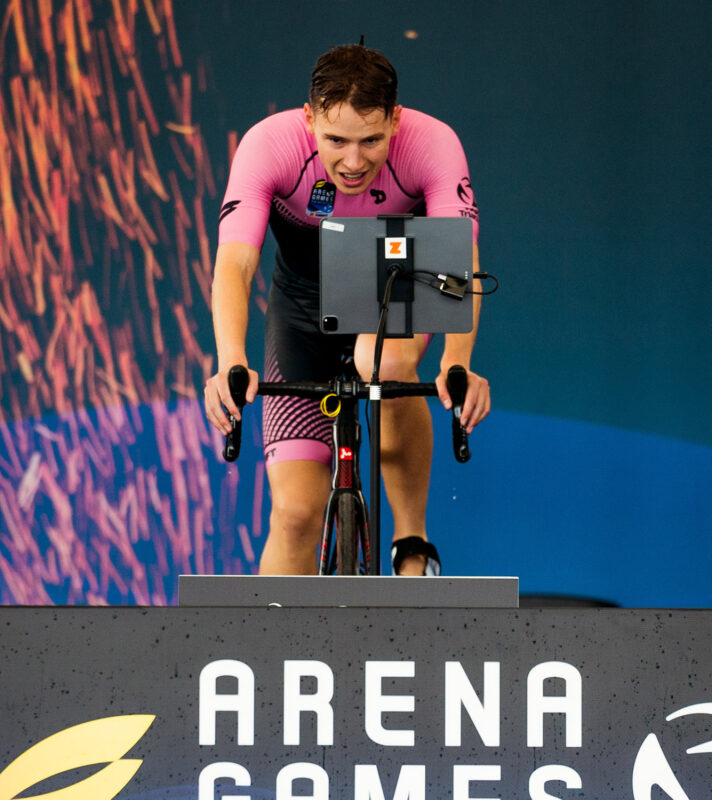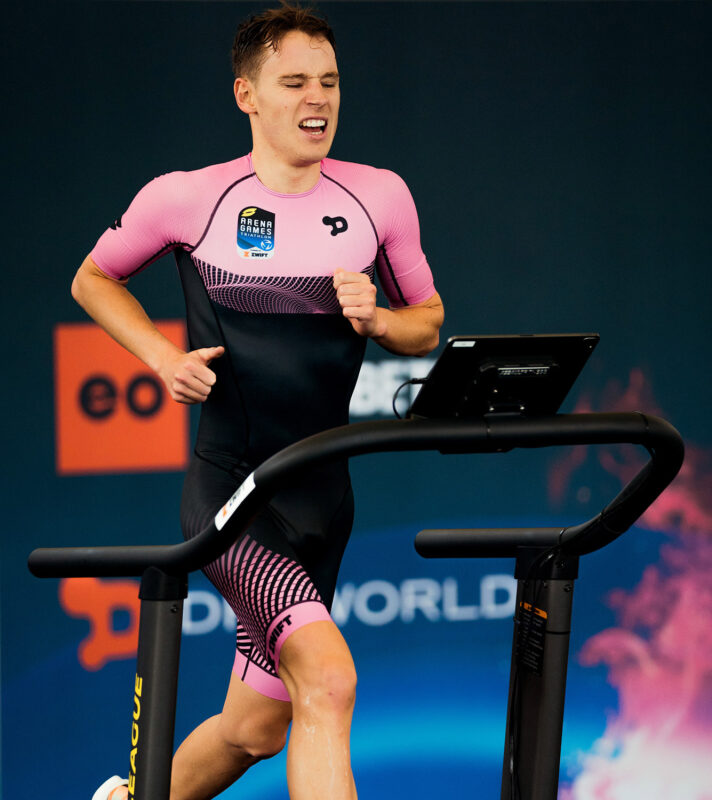 Now it's another four weeks of preparation before the next challenge: The Arena Games Championships Final in Singapore. I will try to find a similar treadmill and will practice some more tempo efforts on this. Also we'll include some blood flow restriction training to prepare me better for these immense intensities. Another thing I learned was that it may be smarter to fall back to the group behind me on the bike instead of pushing on my own, as the race program supports drafting even more than in regular Zwift rides. All in all, a painful, different - yet inspiring - racing experience. Seeing the final live in the stadium made me willing to work my butt off to be in it next time. A great learning experience! I'll be back.
Photos by: Simon Gehr Fotografie

Read more about our athletes