The Gravel Bikepacking Challenge
with Mark Beaumont
The Gravel Bikepacking Challenge 500 is a gravel race in the Eastern Townships region of Quebec, Canada. Designed to ridden nonstop or enjoyed over up to five days, it is as much a showcase of local cuisine, culture and landscape as it is a race. From refreshment stops at local bakeries and breweries to camping in the rugged Canadian forests, the GBC500 is a true adventure experience. But of course, there's also a race to be won. Argon 18 ambassador Mark Beaumont took on the challenge this year, and we had a chance to talk with him about his experience.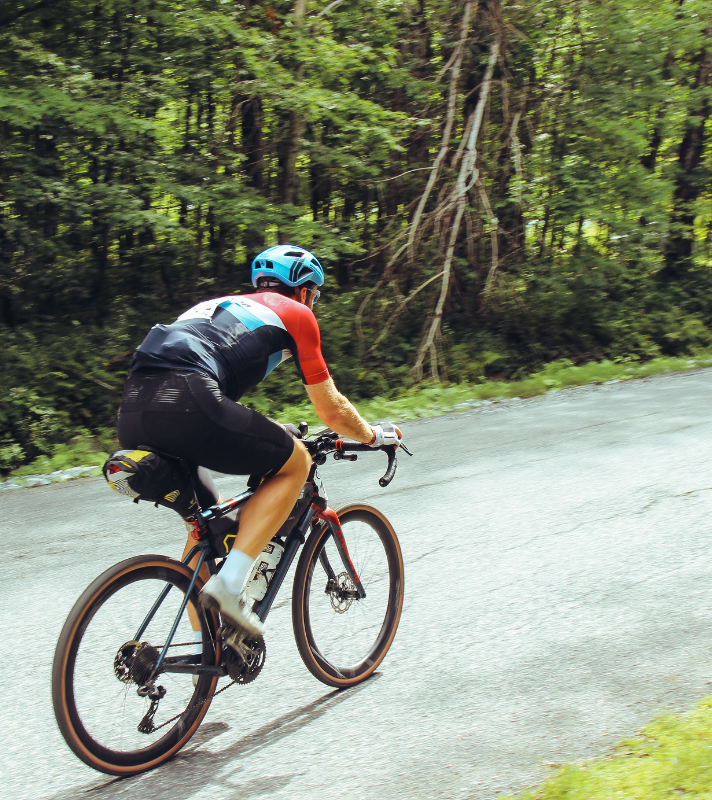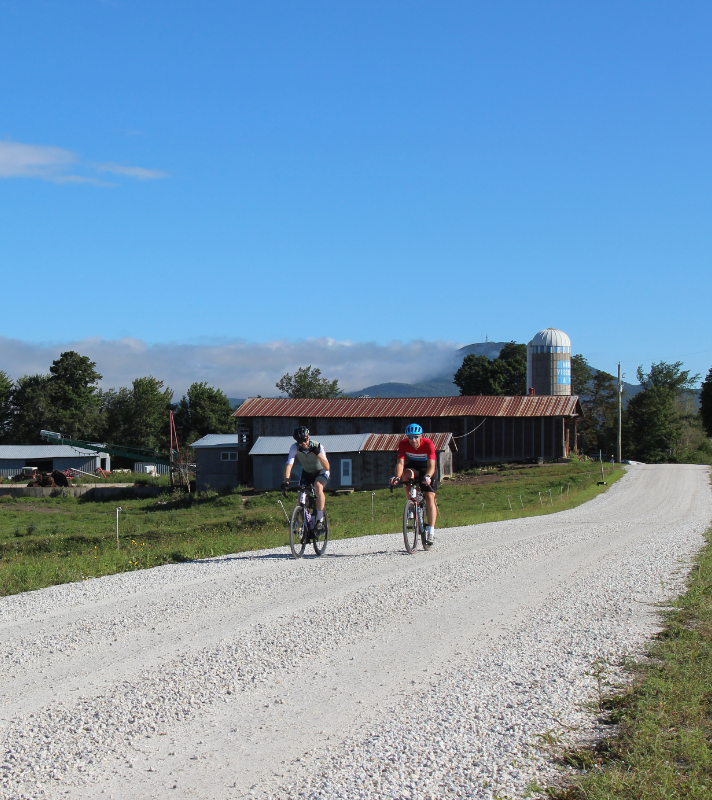 Argon 18: This was your first time racing in North America. What was your preparation for the course?
Mark Beaumont: I didn't have much reference point for this. I'm not really a big racer, my background is expeditions and ultra endurance record attempts, and I've never ridden gravel in North America. But I was really excited to take this on. Personally, I've had some frustrating events this summer, so while I wanted to have an amazing adventure, on a personal level I wanted to do something hard, to really test myself as a bit of a payoff for months of hard training.
I arrived in Montreal five days before the event, so I was able to get over my jetlag and enjoy the city in the summertime. I also had a great warmup ride with the Messorem Cycling Club. It was just wonderful to get introduced to cycling culture in Montreal – there's are a lot of locals on that ride, but it's a very multicultural city so there were people from all over. It was great to be out riding with them and getting to hear their stories.
When we headed off to the Eastern Townships for GBC, in comparison to the city it felt like you get straight into a beautiful countryside, really rugged forests and hills. There are a lot of choices I have to make to push myself as an athlete – I have two young daughters, a family, so there are choices I make about travel and what to take on. My preparation for events like this is about making those choices, and knowing that it's an absolute privilege to be able to ride my bike in interesting places. I want to push myself each season and test myself in a new way, and also enjoy those unique landscapes.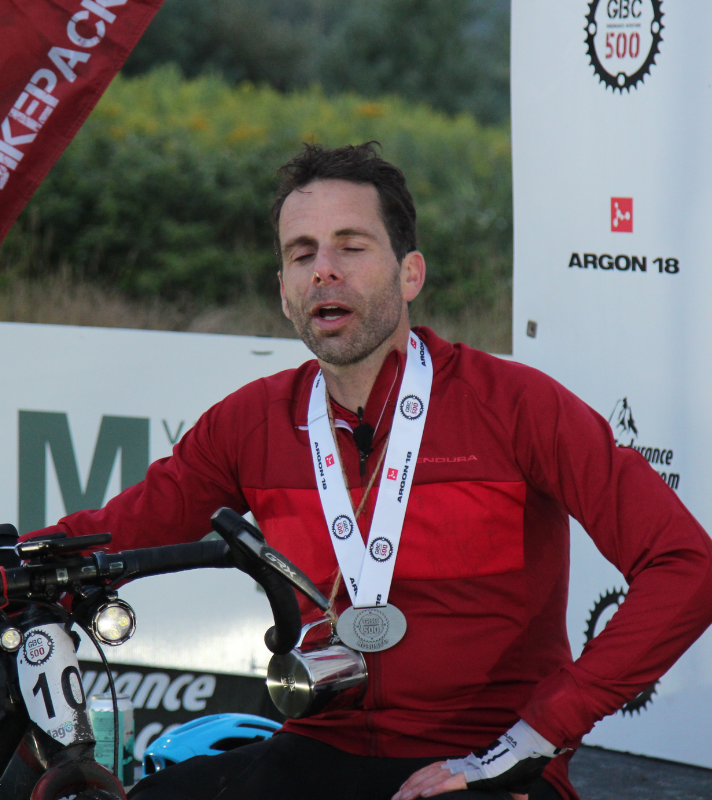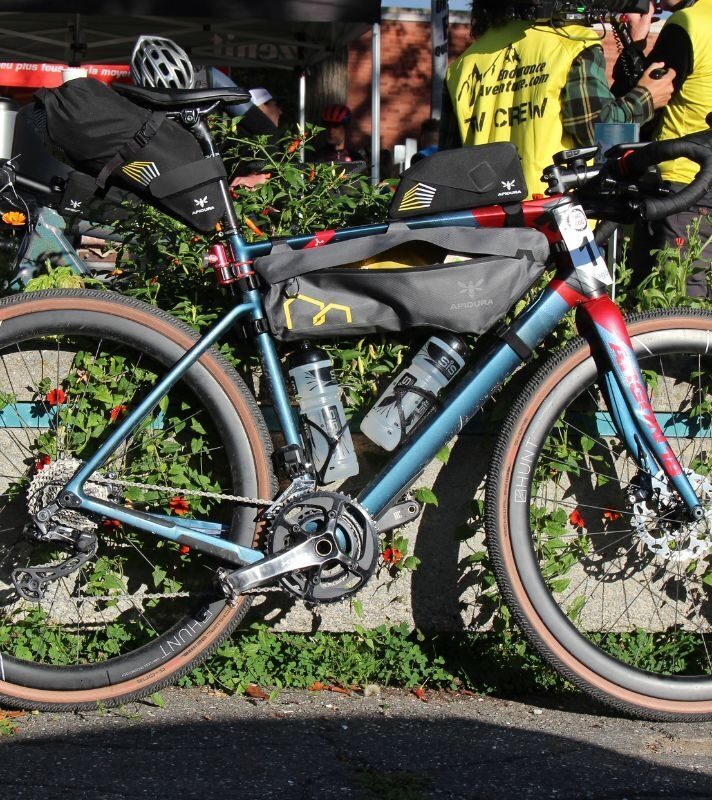 A18: Describe the course – what stood out?
MB: I had a chance to talk with Dan from Endurance Adventure, the event organizer, and I was impressed that this whole event was a reaction to the situation over the last 2-3 years, and that it's really about showcasing the Eastern Townships. It felt wonderfully artisan – stopping at local shops for local cheeses, local maple syrups, local microbreweries… although I skipped the beer. I've never been to an event where you're not just being fed energy bars. So it's about doing something positive for the community.
The real ethos is to have an adventure, whether it's nonstop or over five days, so it's not really a race. You can see that in how the course was designed. It's a really local route, it circles around the town of Magog so you're never that far from those local sights and shops. I was riding for part of the day with Lyne Bessette, a former pro rider and member of the Canadian Olympic team in 2000 and 2004. She won GBC last year, and this is literally her backyard, her trails. Of course I came from across the Atlantic, but a lot of the field were local, appreciating what's right outside their backdoor. And there was lots of local support, especially at the start. Maybe slightly less so at the finish at 5:40am!
I truly appreciated the landscape. I wanted to get the balance right between getting to the level of really pushing myself, and enjoying where I was and what I was doing. I remember stopping at about 4:00am at the Red Beret, a beautiful little café, where the owners had made fresh little pizzas and meringues, and the smell just hits you. We were only a few days after the full moon, so we got amazing views throughout the night as well. It's pretty punchy terrain, so really spectacular where you get to those viewpoints.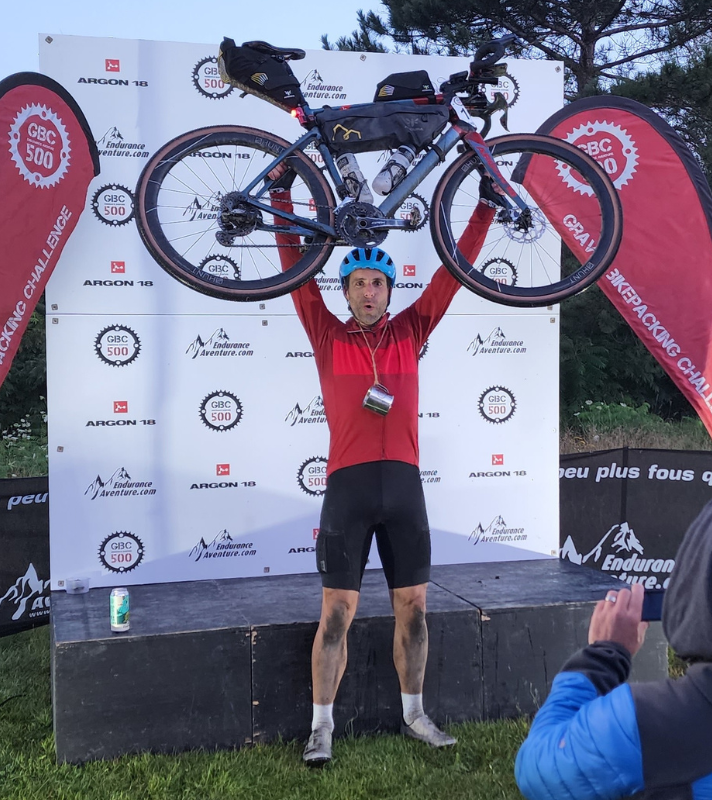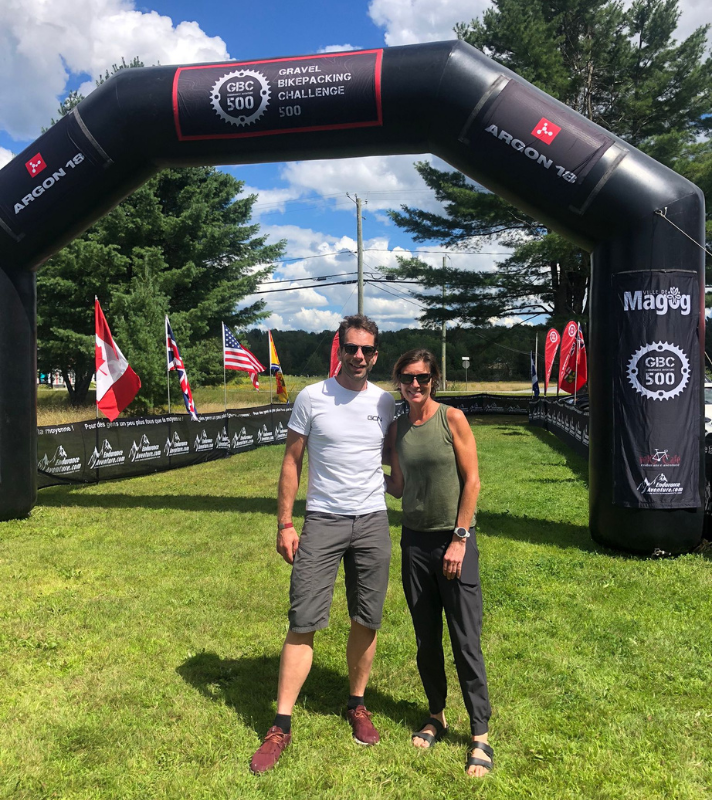 A18: What was the biggest challenge?

MB: What surprised me was the climbing – 7364m in elevation gain in 500km. It's never like you're going up the alps, but there are absolutely no free miles on that course. I can't actually remember any flat sections. So it's not just 500km. It is a hard 500km. It is a seriously leg-sapping route. It's not super technical, but you constantly had to work for it. But what was interesting was the route had real chapters to it, real character – from the beginning in the woods, which was very different from later stages where it's more open, and then the descents. I found it legitimately hard.
A18: What advice would you give someone who wanted to try riding it nonstop?
MB: First of all, this was my first experience of gravel in Quebec, and it's an amazing playground. So my first piece of advice, if you're from outside Quebec, is that it's worth travelling to. It's not just an amazing bike event but also an amazing community to explore. The gravel riding is world class.
As an athlete, if you want to do it nonstop, test yourself first. It is challenging when find yourself in the woods alone at 1:00am. Push yourself over some night rides as part of your training. I'm so used to night riding, really that's probably what got me the win. As for support, there were a lot of support stations, so as long as you're sensible and top up your bottles whenever you have the chance, logistically it's not hard. In that sense I would definitely recommend it to someone taking on a challenge like this for the first time. It's a safe, well-organized, catered route, and not super technical. It's challenging, but really it's as hard as you make it, not because of any technical elements. I mean, you don't have to be a mountain biker. So if it was your first foray into endurance, this would be a good choice. You can take it at a pace where you make it your own challenge.
Read more about our athletes