Argon 18 Introduces the E-118 Tri+ and E-117 Tri Disc
With the added sureness of discs and stiffness of thru-axles, combined with solid aero performance and Argon 18's distinctive handling, the latest additions to our industry-leading triathlon family reinforce our strong commitment to the tri community.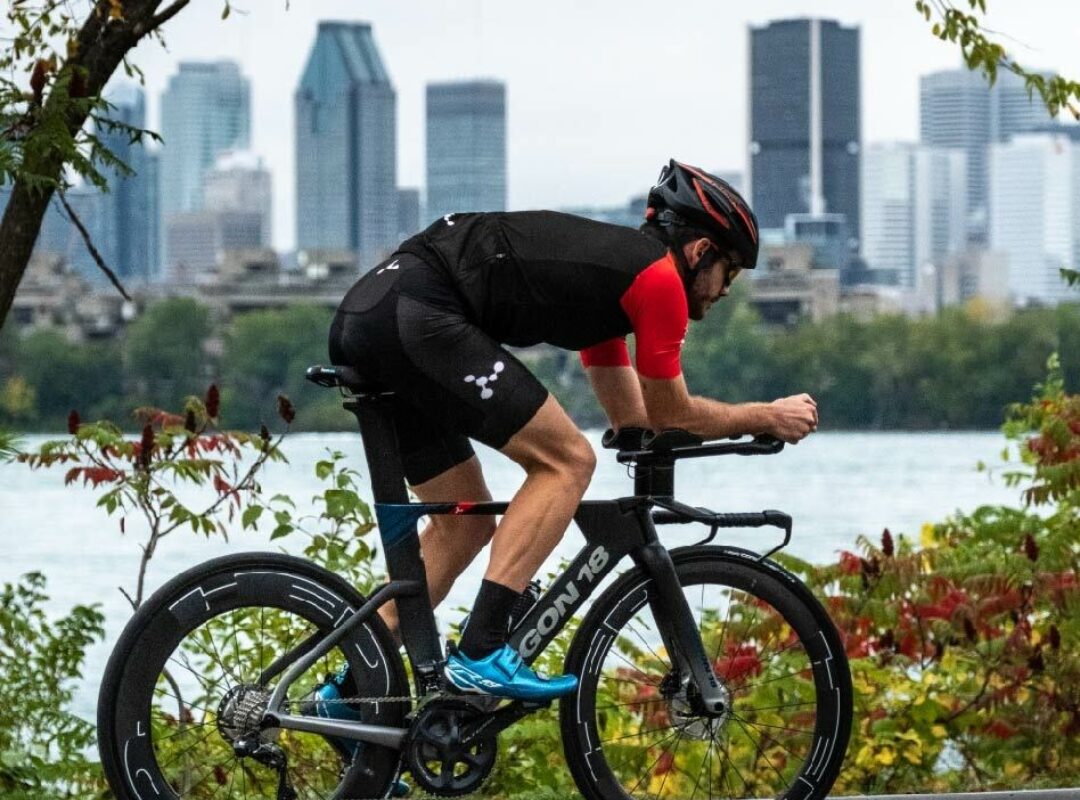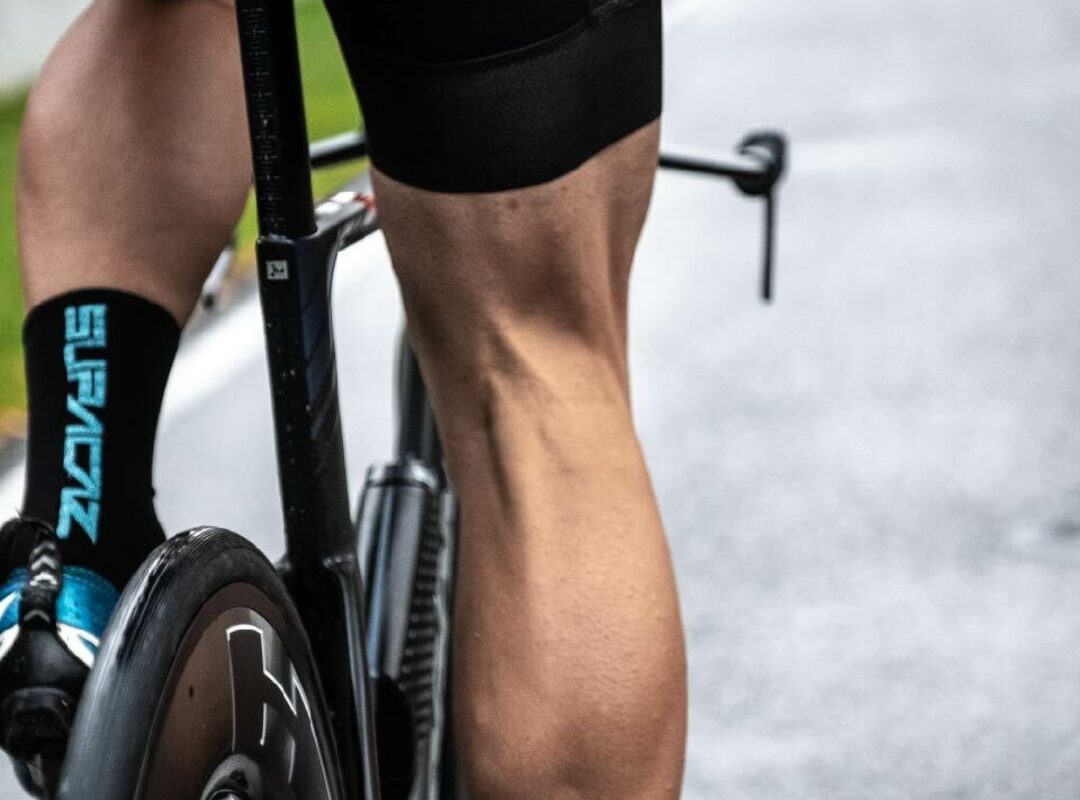 E-118 Tri+
At 250g lighter than the previous-generation E-118Next and equipped with discs, the E-118 Tri+ combines the razor-sharp handling and aerodynamic performance of a TT champion with tri-specific fit and functionality. Using Notio for our racecourse and velodrome testing has shown a gain of 8 to 10 watts at 50km/h over the E-118 Next.
With new geometry to achieve a significantly lower front profile, our updated ONEness system offers a bar/stem system with armrest stack 2cm lower and grip position 4cm lower than the E-118 Next. This allows athletes to achieve a low, aggressive position, and for smaller riders to find their perfect fit.
"I immediately felt the speed and smoothness. It's surprisingly smooth, actually," says pro triathlete Heather Jackson. "The fit we were able to get because of the lower front profile was perfect for me. I've already had quite a few athletes ask me about it, who are smaller in stature like me."
The E-118 Tri+ has the same layup that delivered the superior handling and exceptional responsiveness required for Astana Pro Team's victory at the 2019 Vuelta Team Time Trial. Those sharp reflexes translate into solid gains on the corners and climbs of highly technical bike legs.
"It's impossibly stable. It's actually hard to describe how it feels in a fast corner," says pro triathlete Eric Lagerstrom. "'On the rails' is a cliché, but it works here. That means it gives you confidence, supreme confidence. I think athletes will really latch onto that. The less you have to think about the bike and the more you can just believe in it, the better results you have."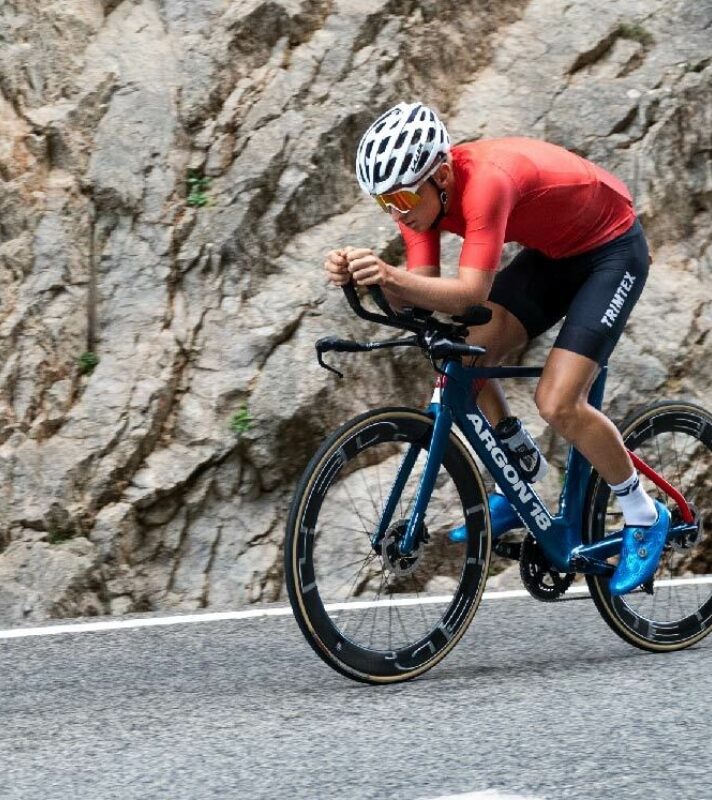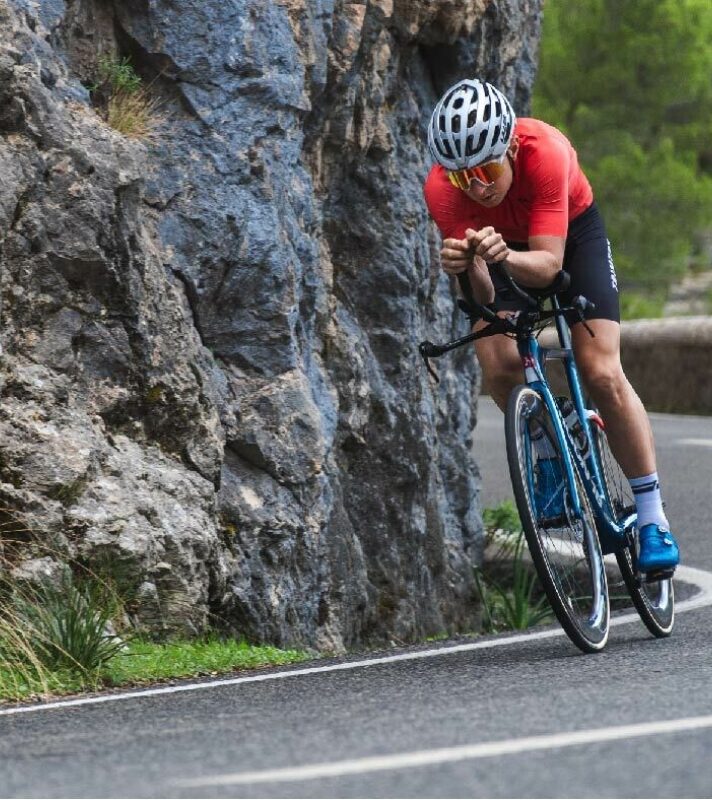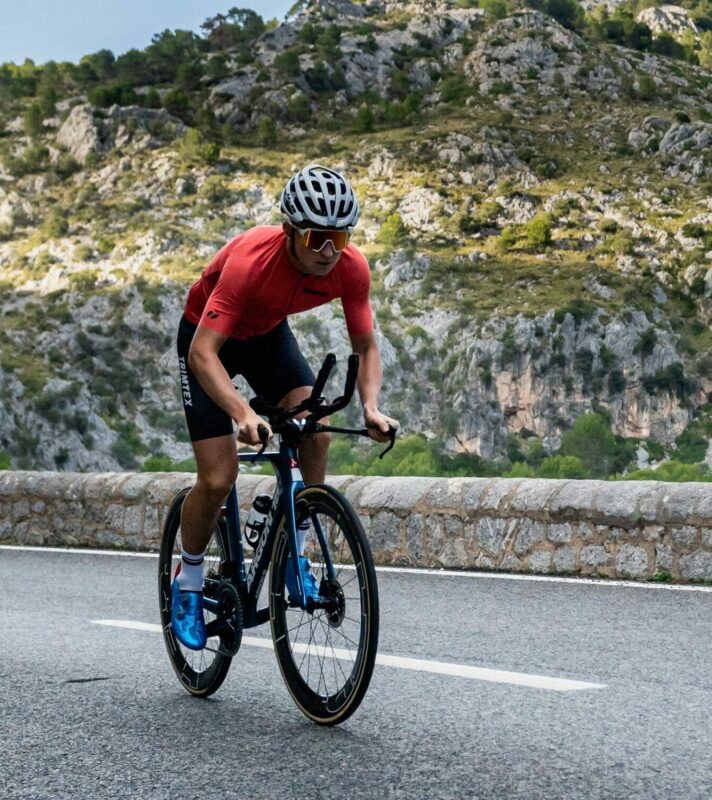 E-117 Tri Disc
A bike with pro-level lineage offering a wide range of fit and positioning options is a perennial favourite for those looking for reliable performance as they advance in their tri careers.
"We added disc brakes to the E-117 even before the E-119, because we believe that handling and confidence on the bike were top concerns for many of our age-groupers, for both racing and training," says Martin Faubert, VP Product at Argon 18.
Improved braking performance is coupled with the stiffness of thru-axles as well as clearance for 28C tires, offering increased comfort. For those new to the TT position, this handling and comfort is a game changer, especially on full-length courses or for athletes coming from a running background.
"This is the bike that will grow with you as an athlete – no matter what your level is now," adds Faubert. "Confident, highly adjustable ̶̶ and flat-out fast."
Ready for all storage needs, including toptube, downtube and rear hydration mount, the E-117 is a convenient, user-friendly machine designed to be easy to pack, easy to adjust, and easy to own. A traditional, open-system cockpit allows athletes to select the aerobar of their choice, and our aero carbon seatpost offers an adjustable offset to find and finesse the perfect fit.
"We've found that the E-117 is often a triathlete's first dedicated tri bike. They've competed on a road bike with clip-ons, and they're looking for a high-performance tri bike to get that added aero advantage," adds Faubert. "But most importantly, they're looking for a versatile, easy to maintain bike that offers confidence and fit adjustability as they continue to refine their position. The E-117 Tri Disc is that bike."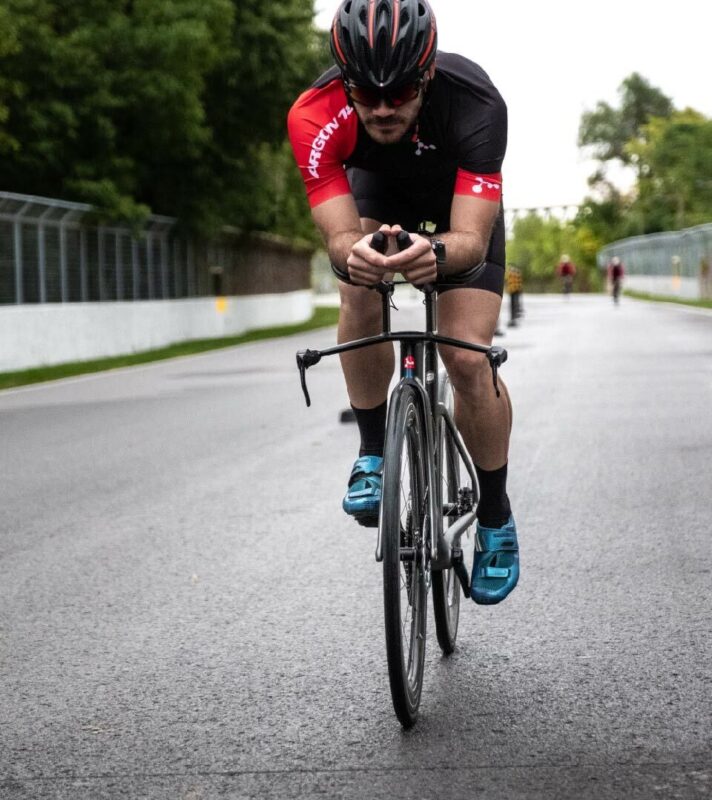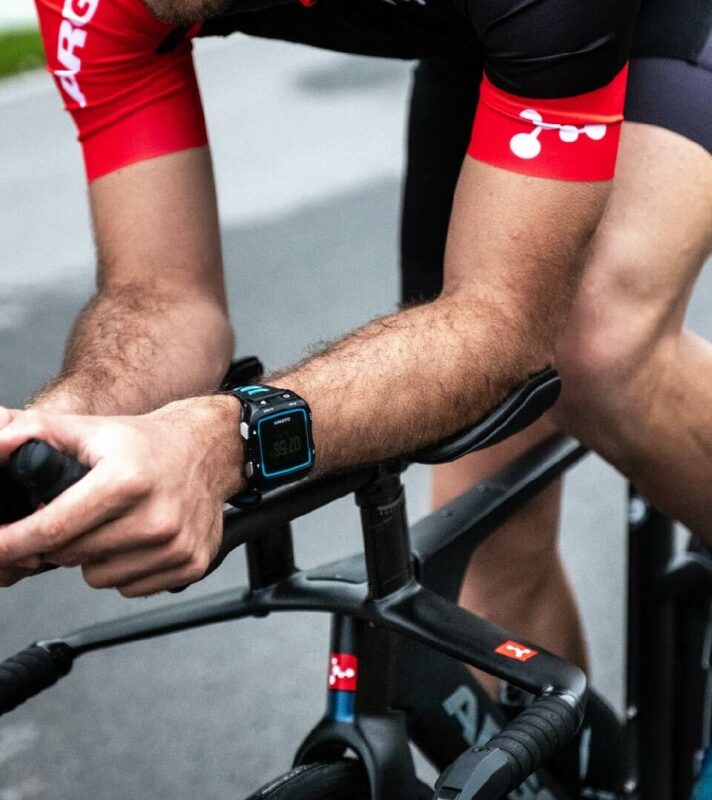 ARGON 18'S TRIATHLON LINEUP
Argon 18 arrived on triathlon's world stage in 2007 with two podium finishes at the Kona Ironman World Championship (3rd for Torbjørn Sindballe and 2nd for Samantha McGlone), establishing itself as a brand to watch. In 2008 Argon 18 launched the E-114, affirming the company's commitment to the sport of triathlon, triathletes and the triathlon community. That bike went on to win the prestigious Eurobike Design Award and Montréal's Institute of Design Award, and introduced the industry to the ONEness integrated cockpit design. In 2016, Argon 18 reaffirmed its commitment to triathlon with a full tri-specific lineup, including E-117 and E-119 models. With the current lineup including the E-119 Tri+, E-119, E-118 Tri+, E-117 Tri, and E-117 Tri Disc, Argon 18 continues to be chosen by top triathletes for the superior fit, handling and confidence of its tri models.
The E-118 Tri+ and E-117 Tri Disc will be available at authorised Argon 18 retailers worldwide in Fall 2019.
Photos: Nicolas Peña