Why I Prefer Winter Cycling Over Yoga
Don't get me wrong. Just because I don't think much of yoga and haven't ever enjoyed it much, it doesn't mean I don't admire people who are good at it and who wholeheartedly enjoy it. For me, however, yoga is painful and has nothing to do with "relaxing" or "calming down".
So, instead of yoga I try to find my inner peace and balance with cycling – no matter the weather. That includes cycling in the middle of winter. I freeze my toes off on a daily basis, have to clean my bike way too often and start my rides in the darkness.
You're wondering how that helps with the winter blues? I'll tell you my top reasons why winter cycling is worth the pain.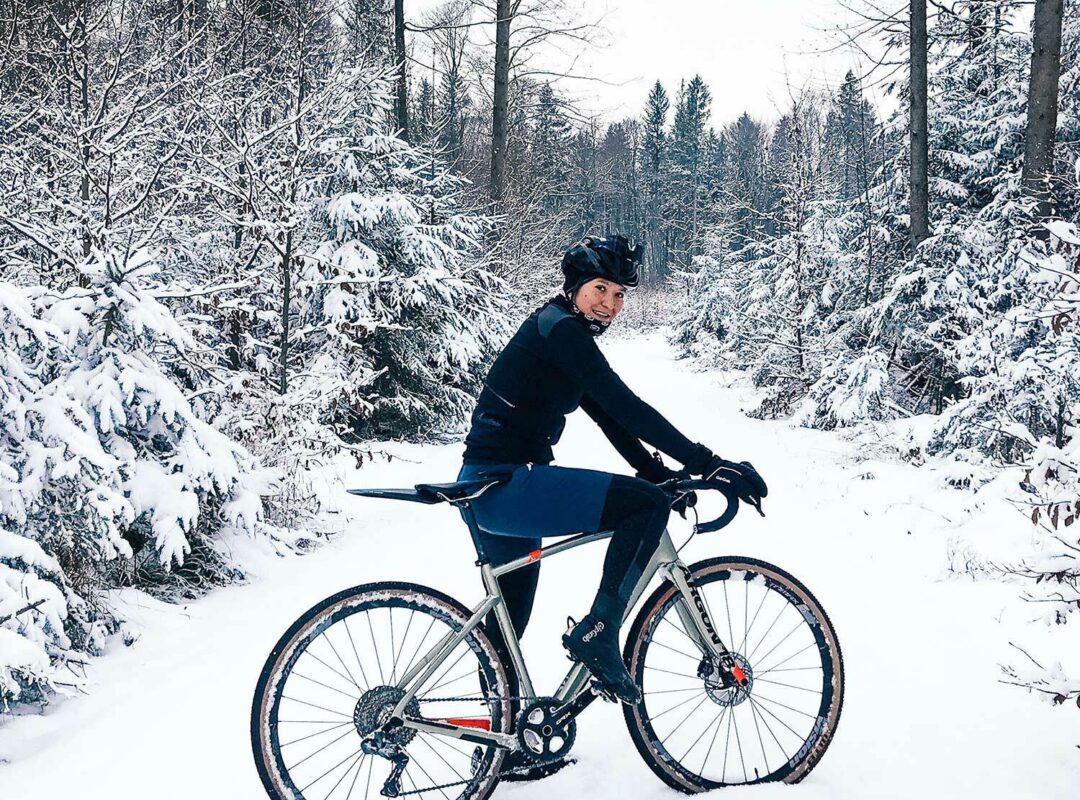 You'll feel badass (and invincible):
When you're inside, it always looks way worse than it is once you're out. Grab your "there's-no-bad-weather-just-bad-clothing" gear and head out into the wild. Having the snow blast into your face and fighting the elements gives you an adrenaline kick. Everyone else is sitting inside? You're tougher than that! You're cold – but you're badass!
You'll learn to slow down:
Out world is fast, we send millions of emails, we rush from appointment to appointment and try to squeeze in a little workout between it all – and to make the best use the little time we have, that better be a HIIT workout. Winter cycling will teach you to slow down. Forget checking your average speed because 1) it's not important anyway and 2) icy paths, high snow and cold legs make a perfect match for cycling an average of 12km/h. And the slower you go, the more you can enjoy your surroundings and the more relaxed you'll be.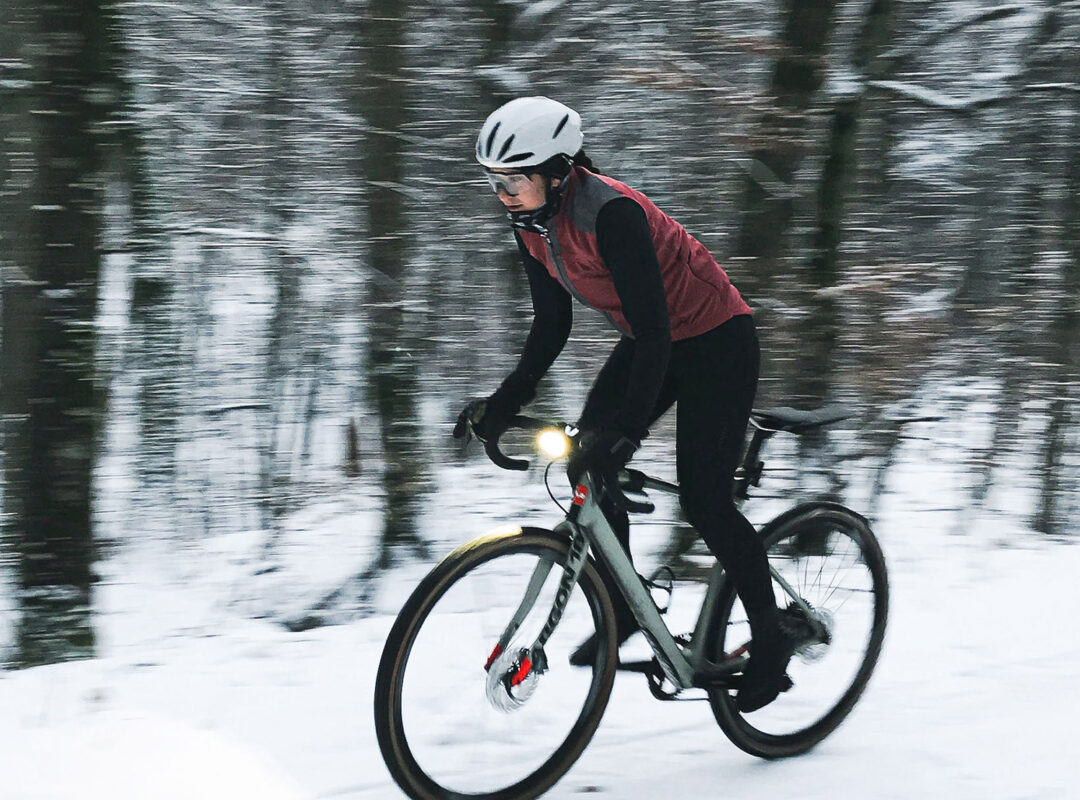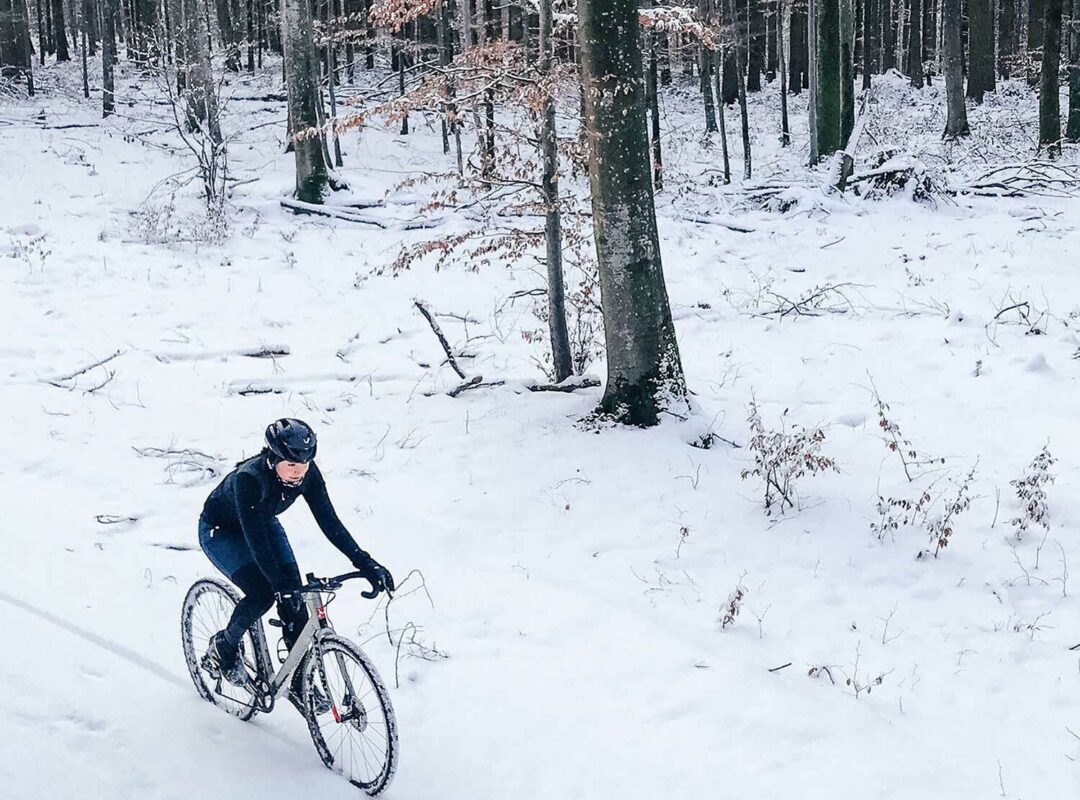 You'll get stronger:
Uneven snowy surfaces are one hell of a strength/stability workout. Soon you will find yourself in your smallest gear wondering why it feels like the biggest one. It's a constant mix of strength, endurance and balancing skills, you'll use your upper body muscles way more than on normal rides.
You'll improve your bike handling skills:
When you're able to master snowy trails in winter, ride up the slipperiest hills without getting out of the saddle, and catch your balance after almost crashing, you'll start summer with the best bike skills of your life. (Little side note: in most case snow is not soft and fluffy when you fall into it.)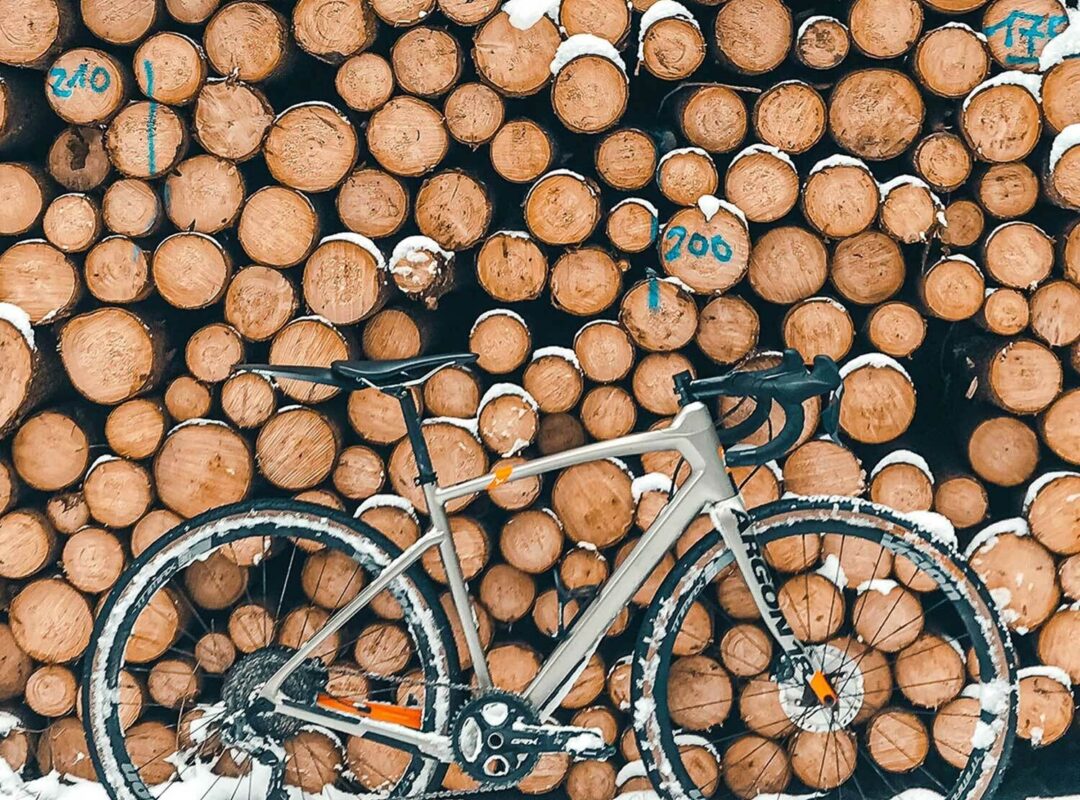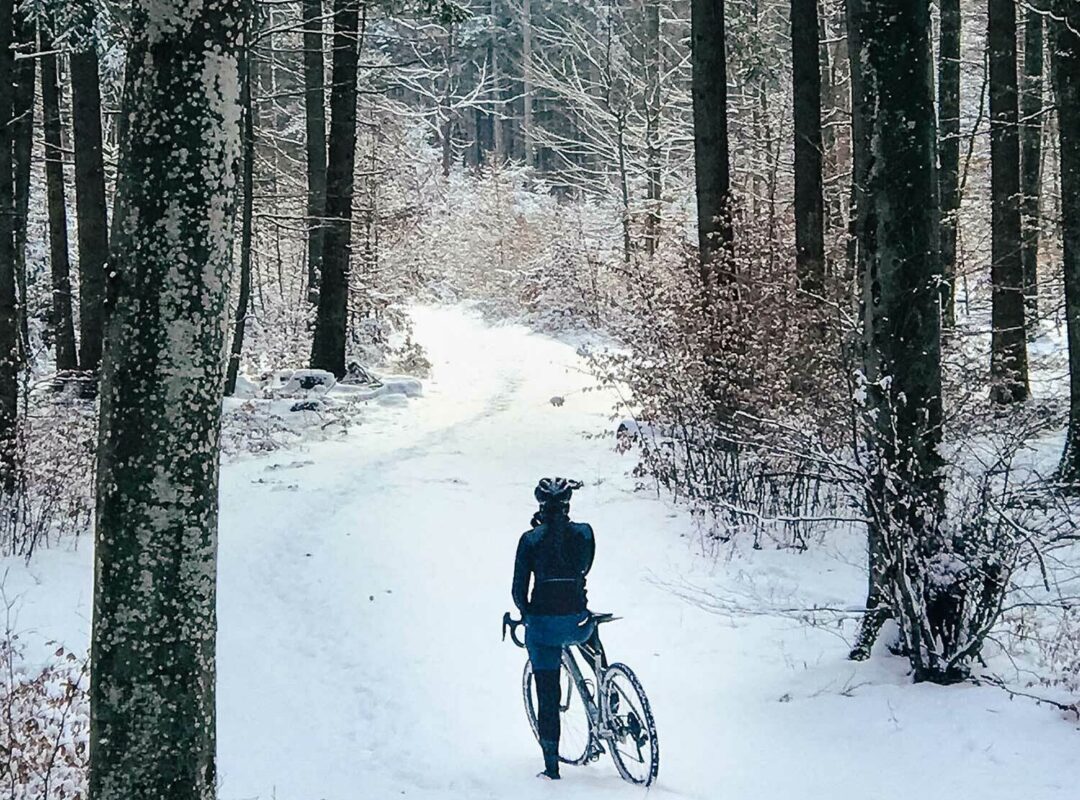 You'll get nature's medicine:
Ok, maybe you won't get enough vitamin D either way, because the sun is not strong enough these days, but still, you'll be able to catch the little sunshine that's available. Sunshine in combination with fresh air, small forest roads and fresh snow will boost your immune system and release endorphins. And who doesn't like to be happy?
You'll deserve the hot chocolate:
Heading back home after a winter ride and heating up with a cup of hot chocolate are childhood memories and make me comfortable, relaxed, and oh so happy. Treat yourself! It's winter anyway. 😉
Photos by Elisabeth Kellerer