Tour de Savoie Mont Blanc – Team Vorarlberg Santic Returns to Racing in Top Form
The Vorarlberg Santic team eagerly launched into the remaining 2020 season with the five-stage Tour de Savoie Mont Blanc, a climber's epic from August 5-8. With second place overall for rider Alexis Guerin, third in the team standings and second in the mountain classification, the team decisively showed that their season still has some power in its legs!
Like other races this year, the Tour de Savoie Mont Blanc looked a little different. Teams were spread out among hotels, with each team having their own floor and dining room in order to limit contact. All riders and staff were required to present a current negative COVID-19 test immediately upon arrival to be able to take part in the race. While all of this posed operational challenges, the team was very happy to be able to race again.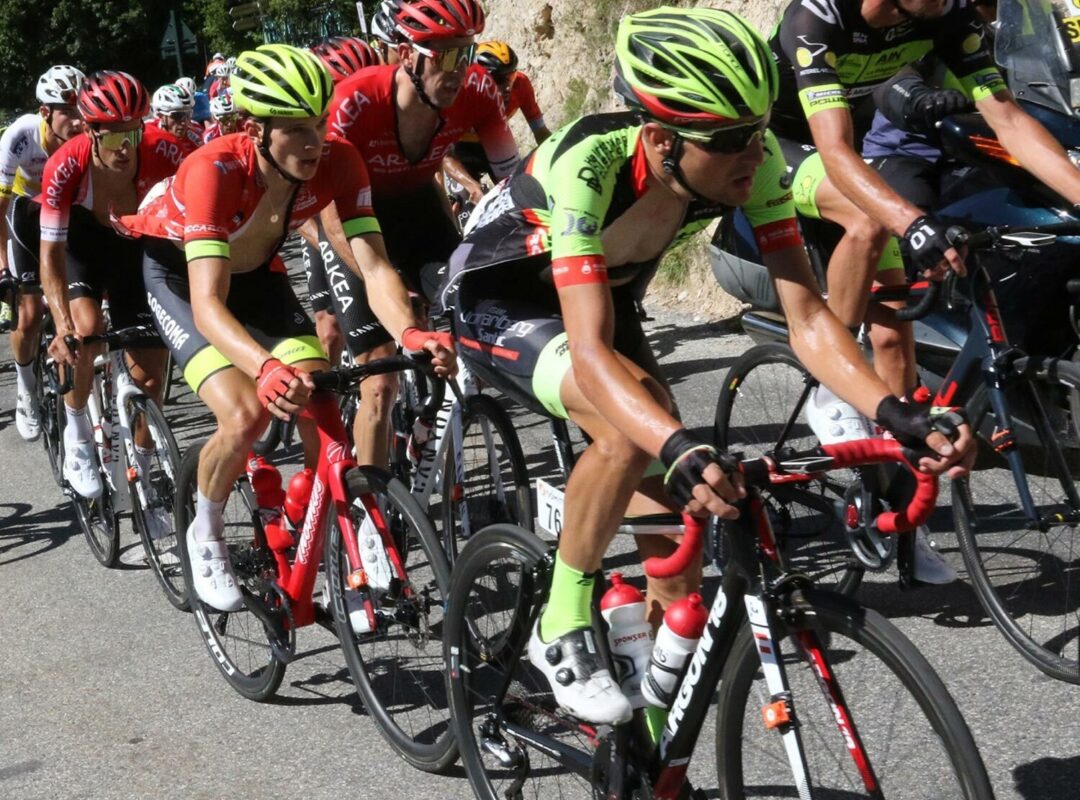 At the end of a tough Stage 1 the team was ranked fourth, with riders Alexis Guerin and Roland Thalmann finishing 13th and 14th. The second stage presented the Col de la Madeleine, where Alexis Guerin won the first mountain classification, only to suffer a fall on the descent. Guerin took another mountain classification in the third stage, on the Col de Beauplan. The two riders had moved up to 7th (Thalmann) and 9th (Guerin) overall at the end of this stage. Then on the longest stage, 143km from Aix le Bains to Notre Dame du Pre, Guerin moved up to third despite intense heat and a final climb that shattered the peloton. Entering the final stage, a 22.4km individual mountain time trial, Guerin faced the challenge of defending his podium spot behind Pierre Rolland and Maxim van Gils. However, he was able to do more than just defend - with a third place in the TT, Guerin pulled exactly one second ahead of van Gils, to take second overall!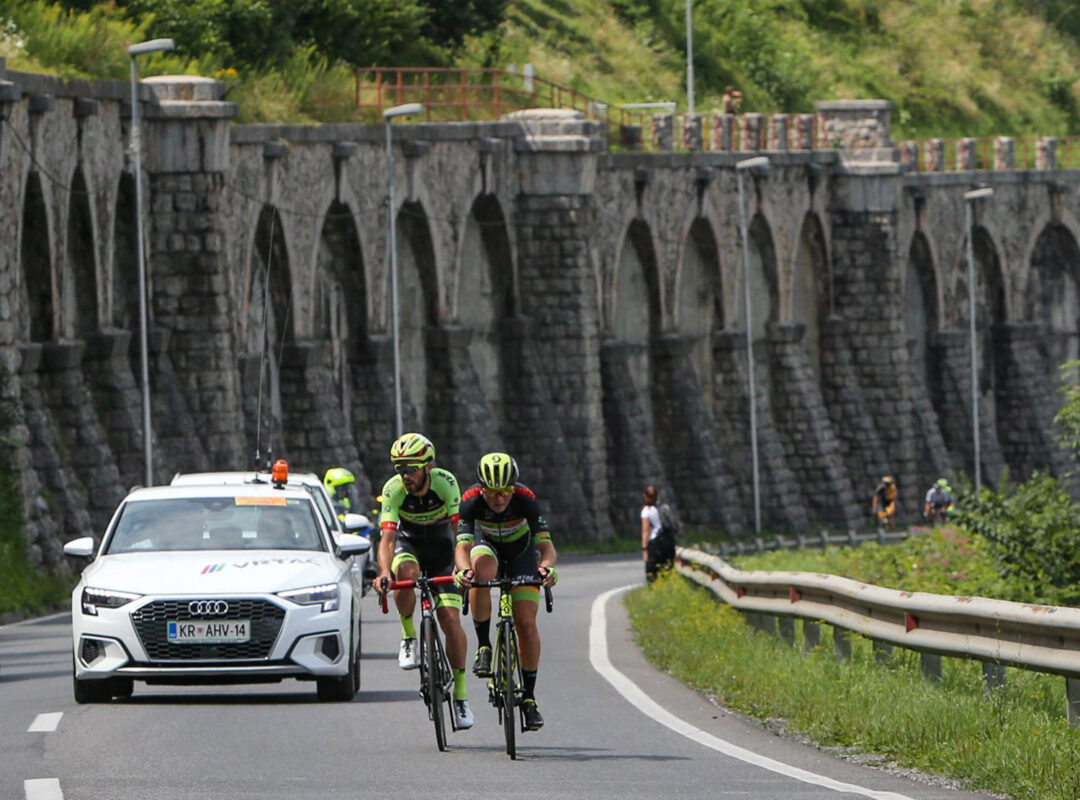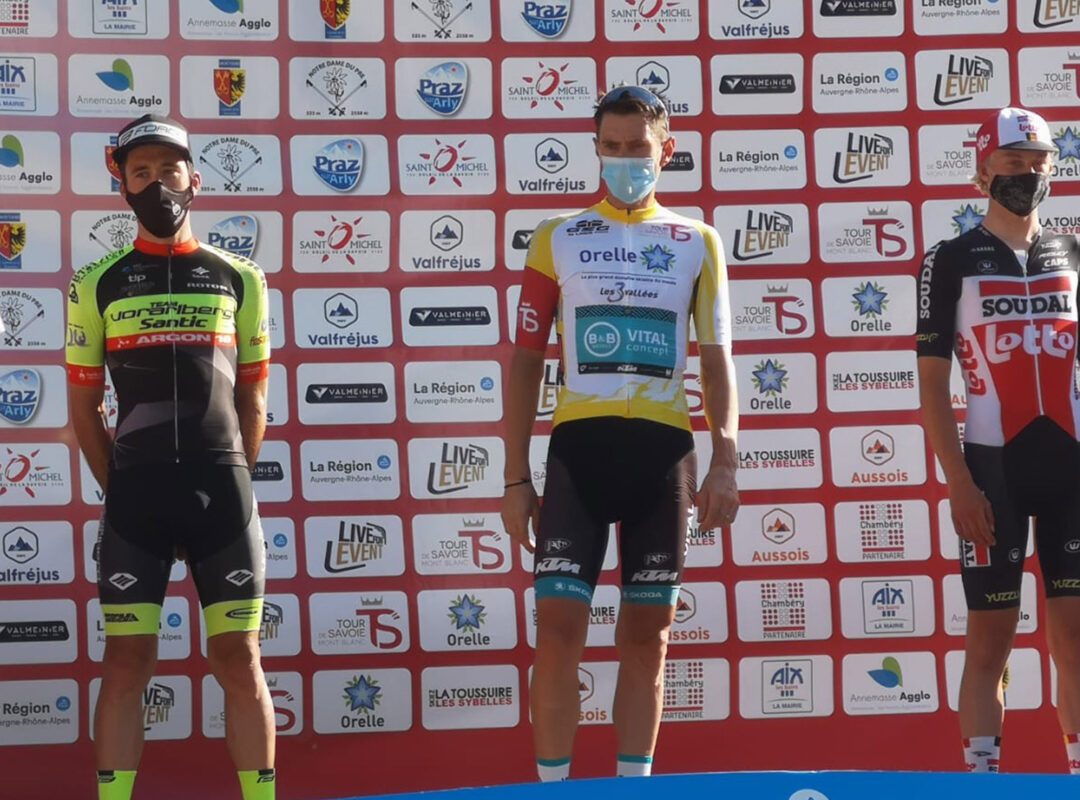 What's next?
The team is quickly shifting focus to a major endurance challenge, the Race Around Austria. An ultra cycling race that follows the outer border of Austria, the RAA runs nonstop - day and night – over 2,200 kilometers and 30,000 meters in altitude gain. Four Team Vorarlberg Santic riders will compete, split into two teams of two: Jack Burke with Felix Meo, Daniel Geismayr with Johannes Schinnagel. Each pair rides six hours, while the other pair gets six hours of recovery in the team camper. With 35-degree heat in Burgenland, possible thunderstorms, cold temperatures and rain in the mountains, they will need all the recovery they can get! We look forward to following the team's success.
Read more about our athletes