#ThisIsMyRide: GBC 500
We've shared Béatrice and Martin Le Sauteur's adventures at the Gravel Bikepacking Challenge 500, but two other Argon 18 employees also took part - with a slightly different goal! While many riders completed the course over a few days, camping along the way, Alexandre Côté and Jocelyn Fourmont gave themselves the challenge of doing the 500km ride in one shot, with just short rest stops.
The two colleagues attacked the 500km of gravel on their Dark Matters, finishing in 30:45 for Alexandre and 31:25 for Jocelyn.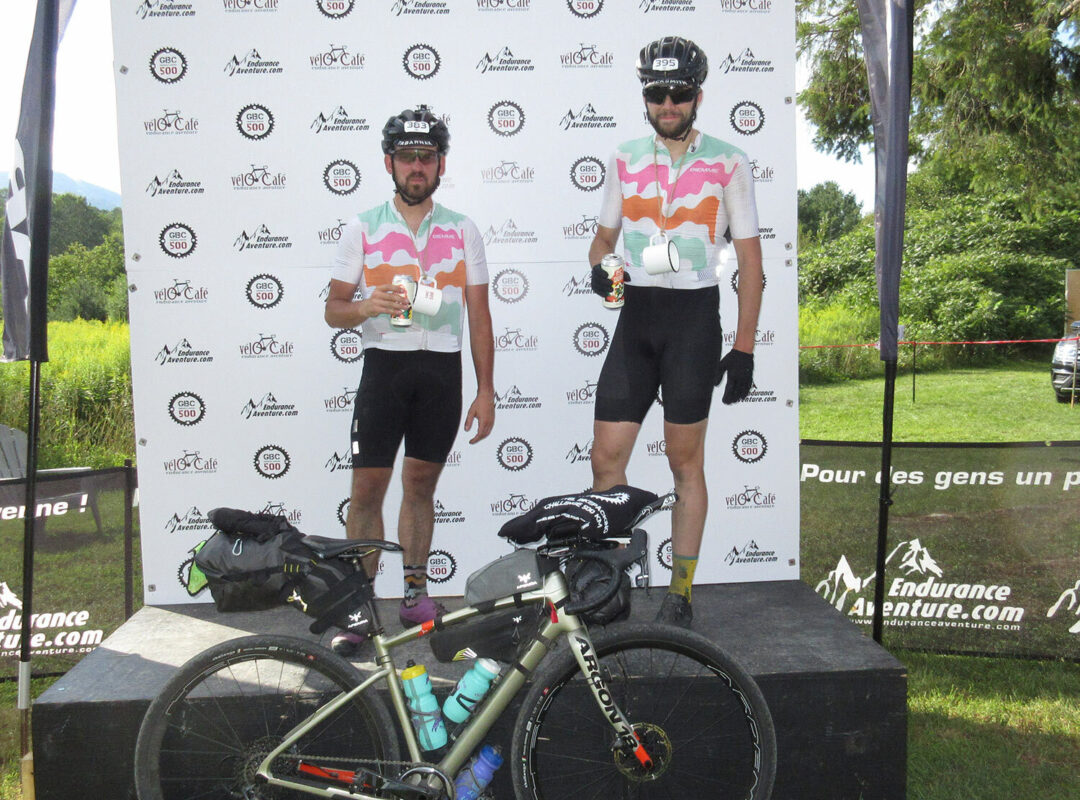 A18: How did the bikes perform?
Alexandre: One word: stability. It wasn't my first ride on the Dark Matter, so I knew a little bit what to expect. Still, I was pleasantly surprised by the stability and predictability, which helped a lot once I got past the 12-hour mark. These features made me more comfortable in the descents and in my decision making, which is no small feat when you start to get mentally tired.
Jocelyn: I chose to ride the Dark Matter for this event. Having already tried it at an event in St-Adèle for the Garnotte Épique the choice of this bike was obvious to me, however the configuration was going to be different. When you're going for 500km and almost 7000m of elevation gain, you have to prepare for the worst and hope for the best. So I set up my bars with a front bag for my sleep system, a mini frame bag for electronics, top tube bag for nutrition and my rear seat bag for larger items such as my sleeping bag, an extra layer of rain gear as well as spare clothes if needed to stay dry.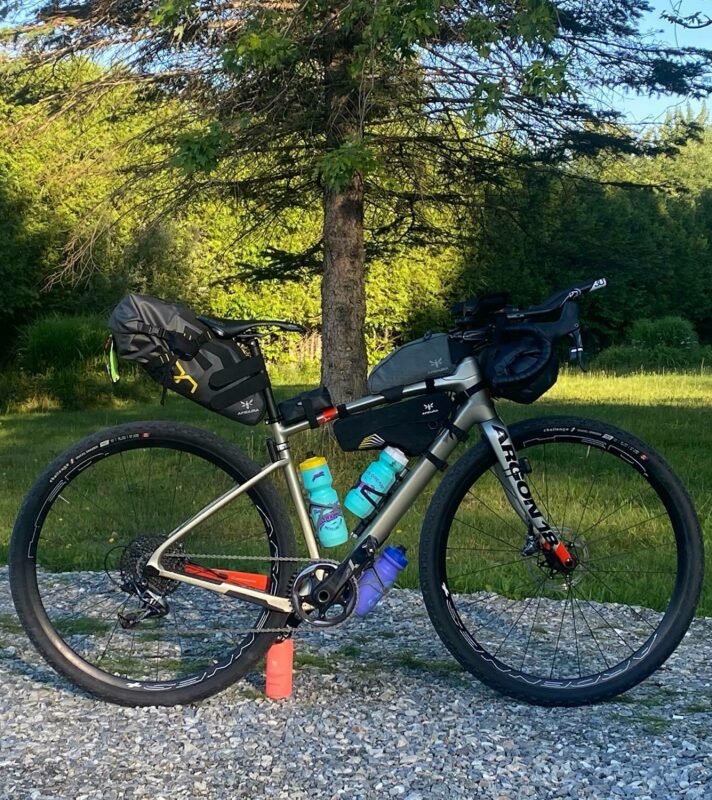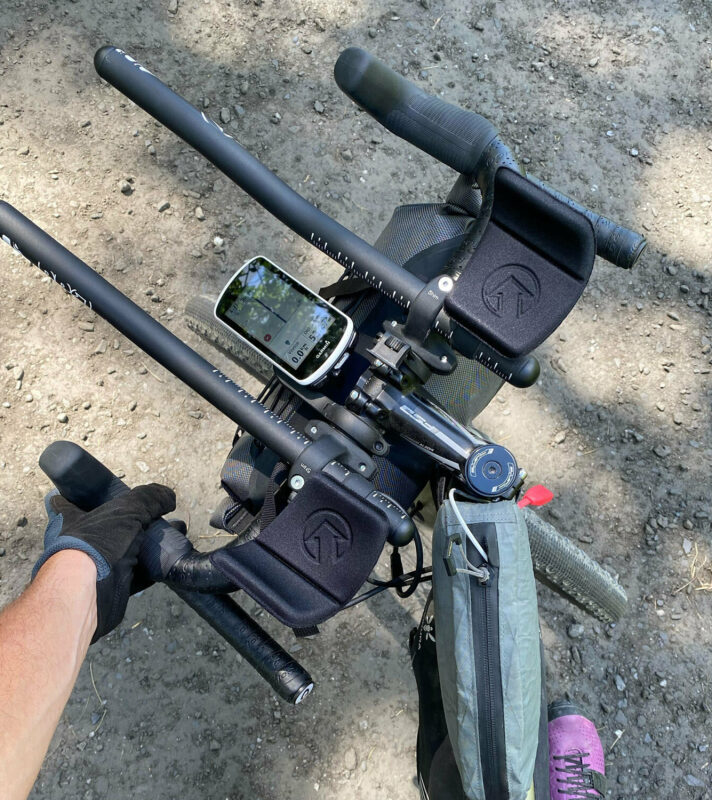 A18: Would you do it again?
Alexandre: I'd definitely do it again, but in a different format. The GBC 500 offers an impressive ride and takes us on a journey through a beautiful region of Quebec. The fact that I rode more than 10 hours in the dark meant I didn't get to enjoy the beautiful scenery that the event had to offer. I would do it again over three days, at a slower pace, taking the time to enjoy the sights and flavours of the Eastern Townships.
Jocelyn: If I were to do it again, I would opt for a more relaxed and gourmet version, visiting the region's attractions and taking the time to enjoy the scenery. The few places where I actually stopped this time were really impressive and worth spending more time exploring.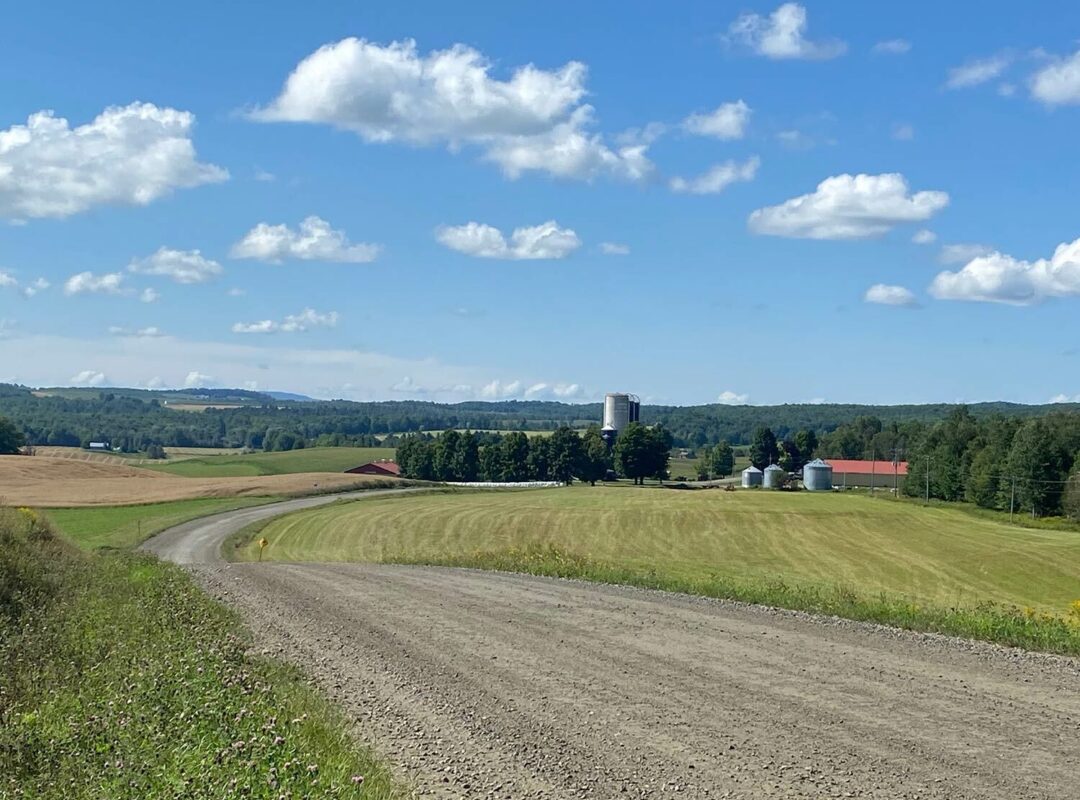 A18: What was the terrain like and how did you handle it?
Alexandre: The route was quite uneven with more than 6800m of altitude gain over the 500 kilometers, with a succession of short and steep climbs (8 to 18%). I prefer long climbs at less than 8%, so I often found it difficult to get into a comfortable rhythm.
Jocelyn: The terrain was 80% gravel and 20% paved, with pitches of up to 18% in places. It was very difficult to find sections to rest, and that's where the Dark Matter, thanks to its stability and comfort, was the key element that allowed me to finish the race in 31 hours, including breaks and checkpoints.
A18: Any major surprises en route?
Alexandre: Jocelyn and I started separately but we connected just before dark, which was a nice surprise! It was safer to ride with someone else in the dark, since off-road descents can be tricky, and it's better to be in a group in case something happens.
Jocelyn: The climbing was endless and tiring despite the beautiful scenery that the Adventure Endurance team took us through (a big thank you to them). We had to pace ourselves so we wouldn't crack. Alex and I met up halfway through the race and went through the night together. When we arrived at a McDonald's we even thought of giving up, but no, we had to finish, sweat it out until the end! It was great to share the ride with Alex - teamwork always makes it easier.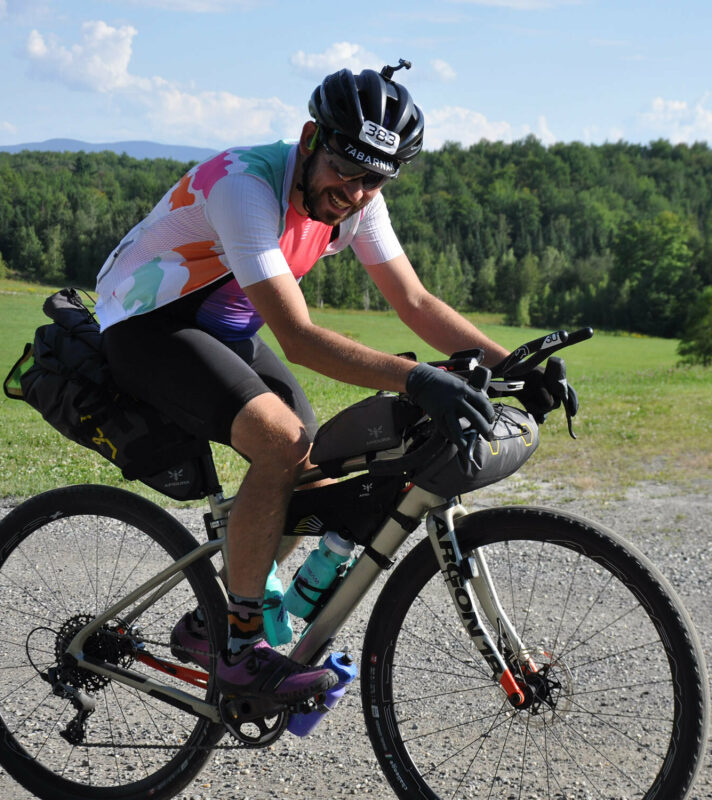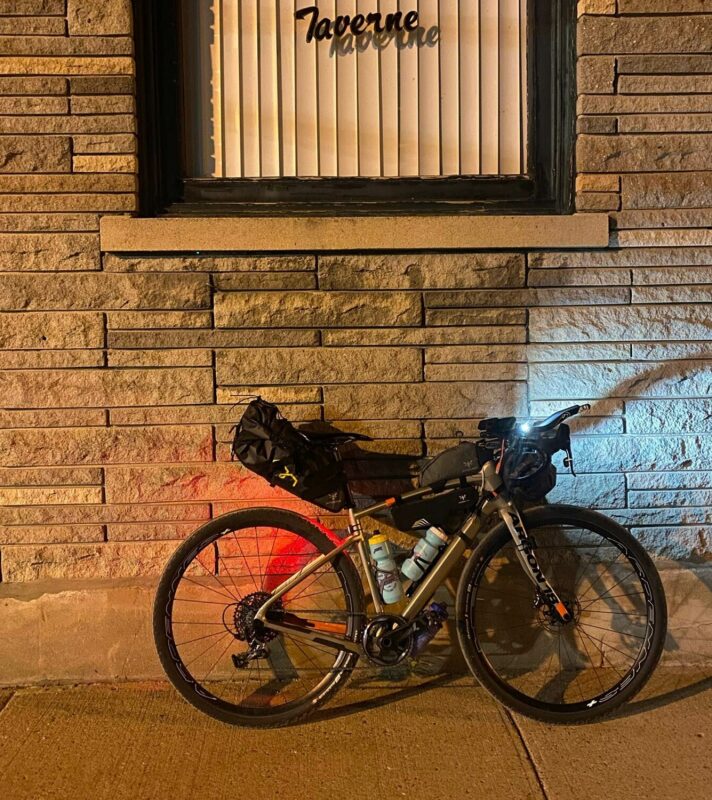 A18: How was this ride compared to other adventures/challenges you've taken on?
Alexandre: I love long distance challenges like this, but the GBC 500 was my first off-road challenge. The gravel added an element of difficulty because of the extreme rolling resistance, the continuous vibration and the need to be focused at all times. Lucky for me the Dark Matter helped with that! Having the right equipment can make a big difference.
Jocelyn: Alex and I had had the opportunity to ride together for long-haul trips like Montreal-Quebec-Montreal, but the GBC500 definitely raised the bar for difficulty. The gravel was quite loose in some places and rough in others, which made things quite challenging.
A18: What's the one thing you would have prepared for (or packed for) differently, if you had the chance?
Alexandre: I wouldn't change my equipment for this challenge, because every item I brought with me was useful at least once. In terms of preparation, I should have studied the course more thoroughly, because the altitude gain in the last 150 kilometers took me by surprise!
Jocelyn: Having a powermeter would have been a huge help, especially at the beginning to help me set my pace, but that's the one and only thing I would change.