#ThisIsMyRide by Krystel Thibault
"This Is My Ride" is a series where we share the most memorable, unique, or challenging rides from our community. Maybe it's a first century ride, an epic climb, or a regular Sunday ride with friends: we want to hear about that special something which makes this particular ride epic for you – and your Argon 18. Want to share your ride? Email us at marketing.web@argon18.com.
"My Ride" is in the Lower Saint-Lawrence region of Quebec, Canada, more precisely in Saint-Simon-de-Rimouski. I take the coastal path to Trois-Pistoles, then I come back by route 132 to complete my loop.
The coastal path is beautiful. First I have some magnificent gravel climbs which start with a beautiful stretch of asphalt, where I'm able to really carve into the descents. There are no cars and almost never many other cyclists. I am alone in the world and I feel invincible! This is also the time to really push myself in order to get my heart pounding in the climbs! Then, I go through an area of lush vegetation with a lot of ferns that makes me think of a tropical forest, to finally arrive at a breathtaking view of the river. I get to enjoy about 5km of these views, passing through small villages and admiring the magnificent landscape. Sometimes, I stop in the village of Trois-Pistoles to get some sweets from a bulk store. It's a bit like being a kid again and it's much more fun than just eating Clif Bloks!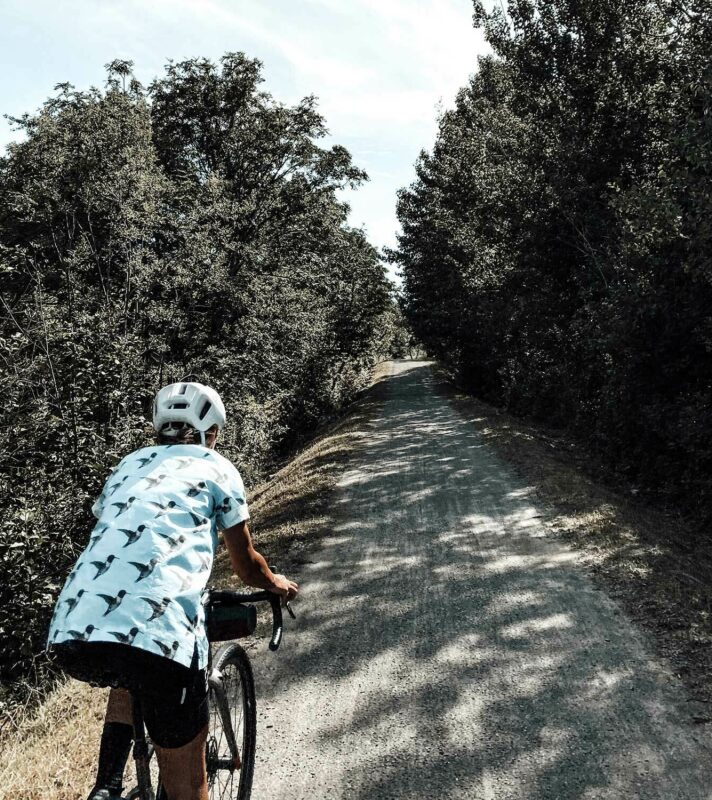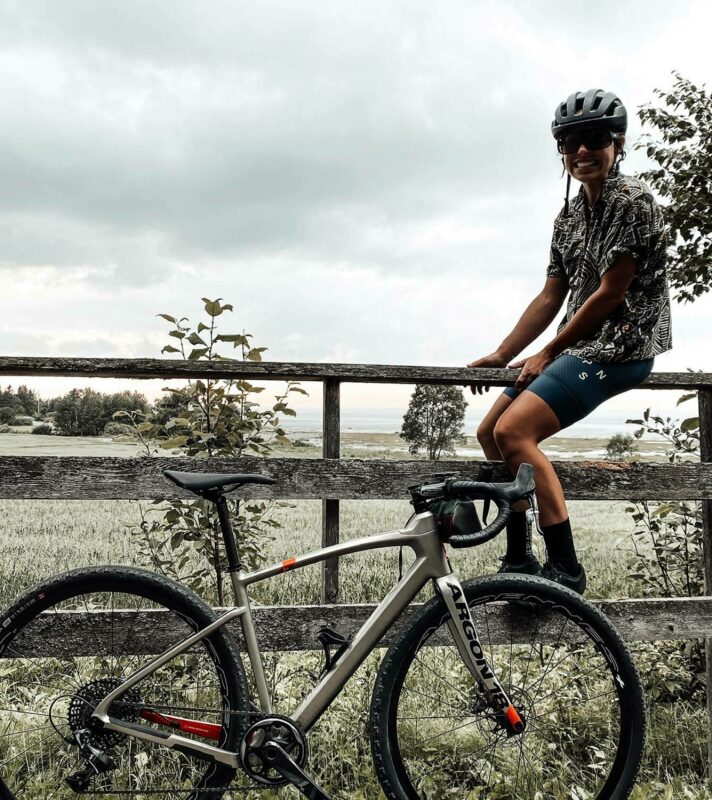 The good thing about this ride is that it's quite quick, and I'm able to do it in the evening before supper. I've completed this loop several times alone, it's a perfect time to find myself. A beautiful 60km of meditative happiness, contemplation and challenges!
I started cycling three years ago. I had the chance to spend my summer in the lower St-Lawrence with a road bike and a gravel bike. I often went on adventures to explore the area, but this particular ride became a classic for me. Sometimes I tell myself that I don't want to do it too often, for fear that it will become less and less special!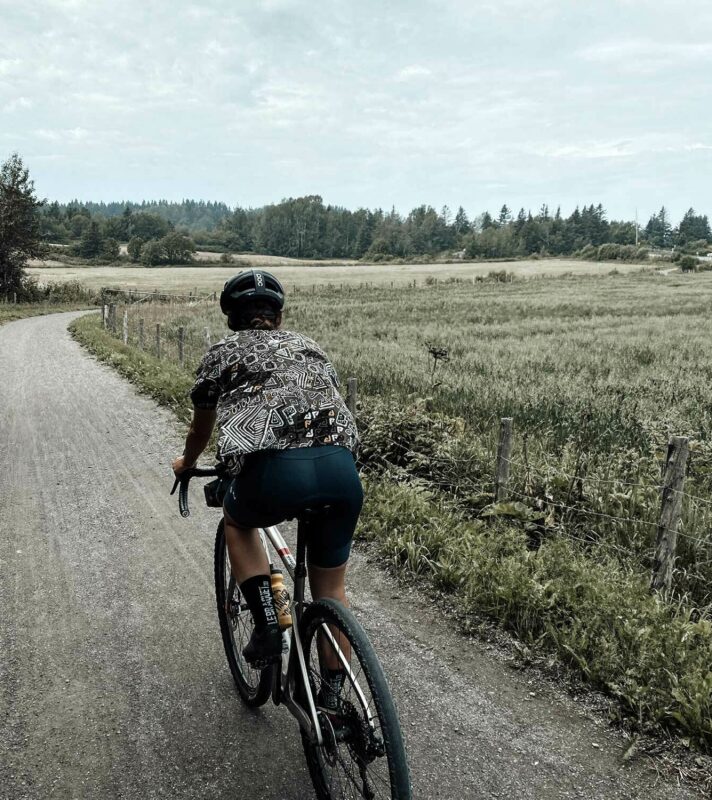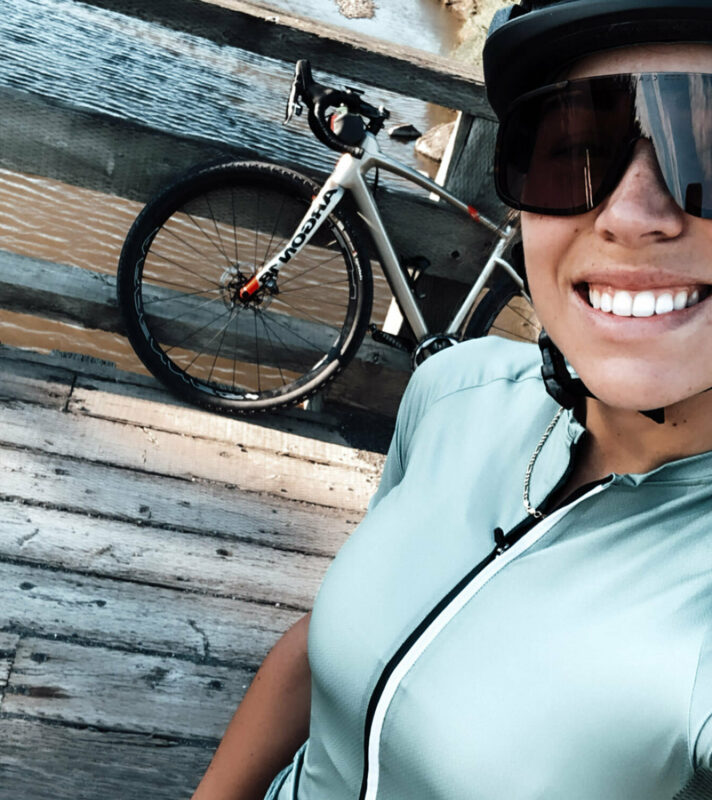 My Argon 18 Dark Matter is foolproof! In the saddle I feel I'm able to go everywhere, on rough gravel, big climbs - I'm able to take on all challenges. Its lightness allows me to go fast and its comfort allows me to enjoy the longest rides.
Photos by Krystel Thibault