The Rapha Women's 100
The annual Rapha Women's 100 is a self-directed challenge for all women cyclists to ride 100km, wherever and however they want, in one day. In 2021, that day was September 12th, and Argon 18 was with a group in Cologne to take on the challenge with the Cyclits Cycling Collectiv.
Alex, the head of the collective and passionate road, gravel and track cyclist, organized the group to offer a platform for women cyclists to meet, exchange experiences, develop their self-confidence, and create a space to learn from each other and share their love of the sport.
But the women were not alone – the ROAAR Cycling Club teamed up with the Cyclits and added some men to the ride as well – although they rode the route in the opposite direction!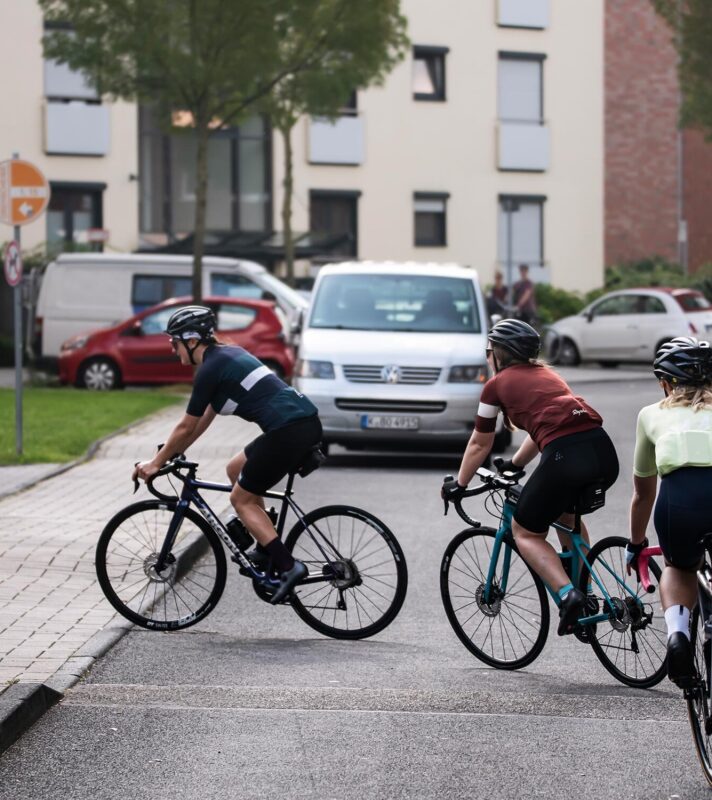 PHOTO: Lukas Binias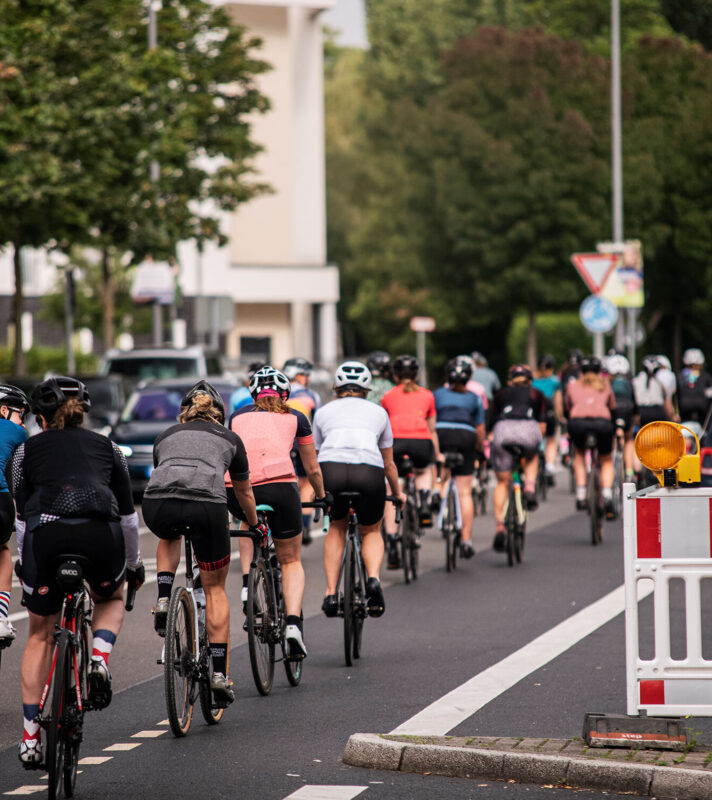 PHOTO: Lukas Binias
Easy like a Sunday morning
The morning started off in the calm backyard of the Handwerkerinnenhaus Köln e.V., where 120 cyclists formed smaller groups based on average pace. The route was set, the goals were made, and the post-ride beer was already getting cold as the first group rolled out.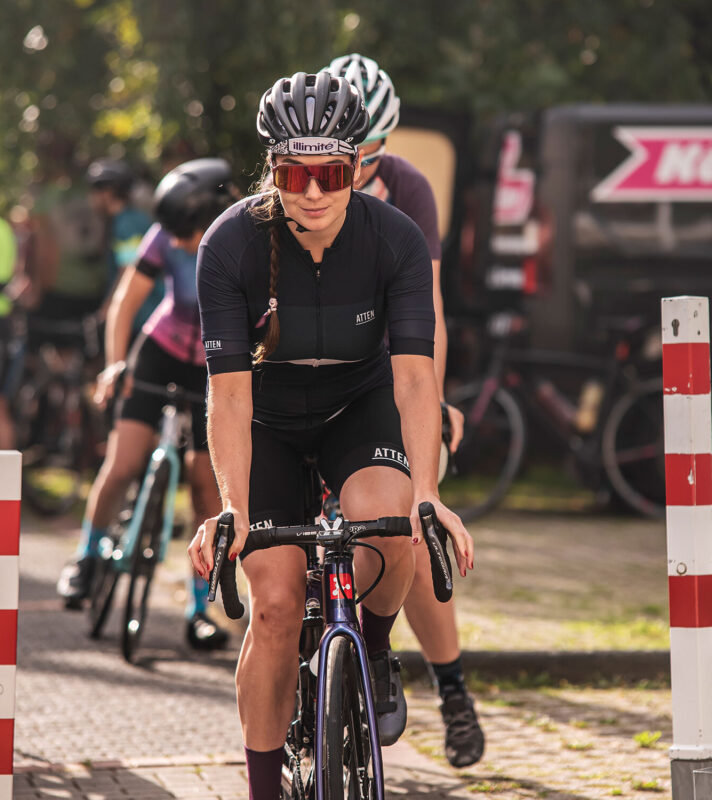 PHOTO: Lukas Binias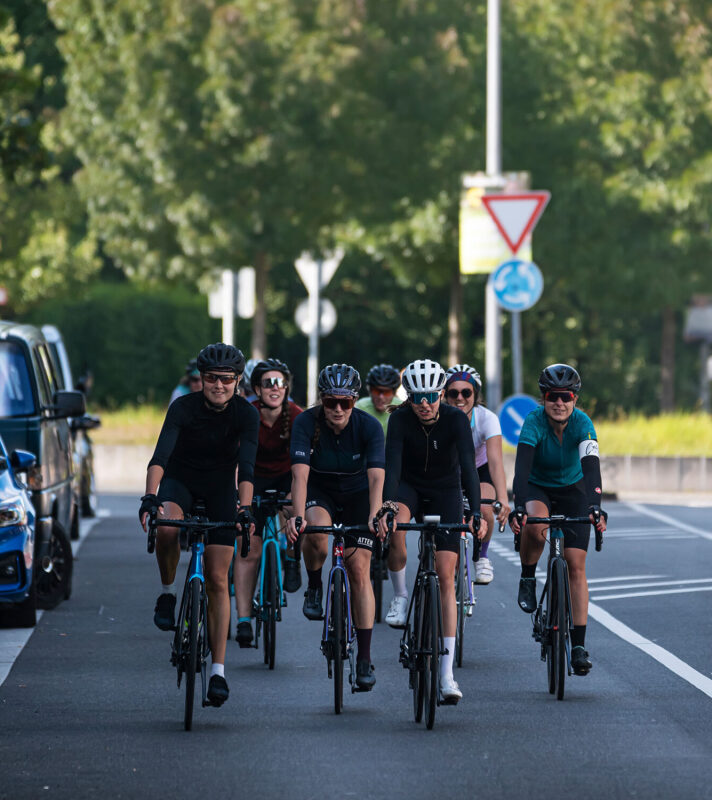 PHOTO: Lukas Binias
Coffee and a Climb
After a sunshine (and headwind…)-filled 50km, it was time for a coffee break at the idyllic Nikolaus monastery. With the view of the beautiful garden, the riders enjoyed homemade cake while several other groups of cyclists rolled in. Since the guys were riding the course in reverse, they had already completed the day's steepest climb before they enjoyed their coffee – but for the ladies, it came right after the break. It hardly posed a challenge however, and the groups picked up speed for the final portion of the ride, returning to the city's streets. Perhaps knowing that cold beer was waiting was pretty good inspiration!
With pizza, beers and "Kettenfett" liquor, the group toasted not only women's cycling, but also the amazing community in Cologne.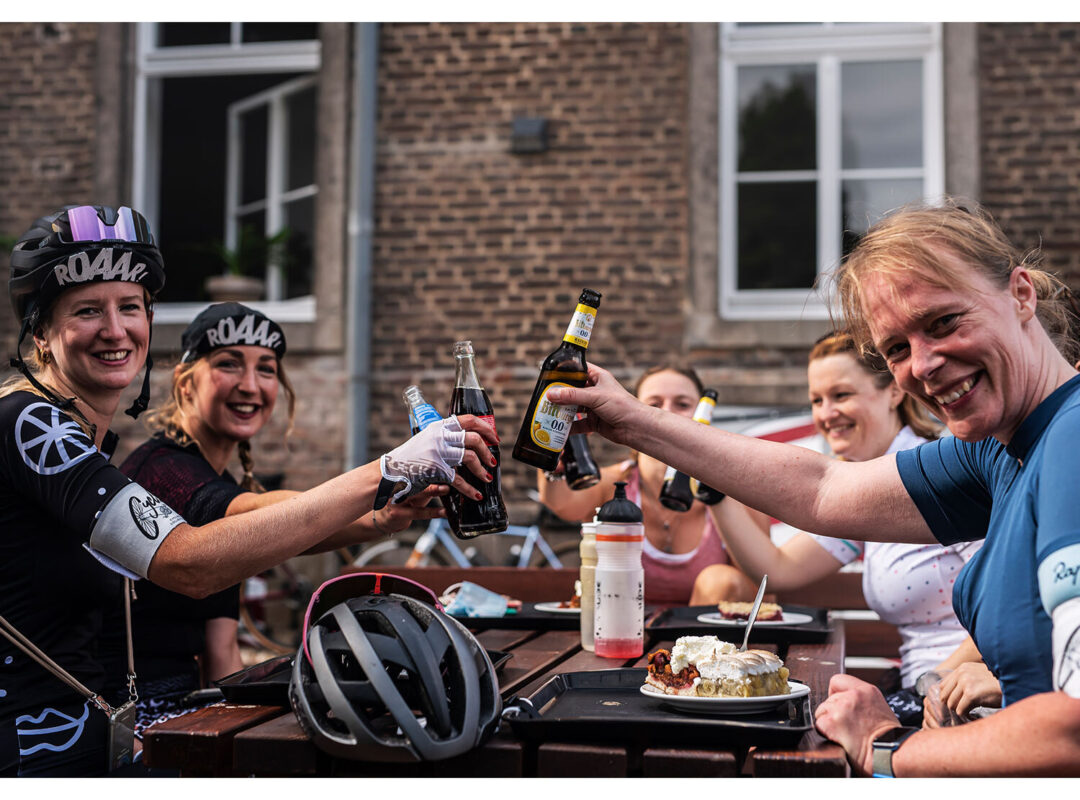 PHOTO: Lukas Binias