Michelle Vesterby on Balance, Pee Breaks, and Being a Happy Mom
Pro triathlete Michelle Vesterby will have two firsts at the Ironman World Championships in Kona this year: number one, she'll be a spectator instead of a competitor, and number two, she'll have her four-month-old son with her.
"I wouldn't think of missing it – I go to Kona every year!" says Michelle. "I'm hoping to see something that I've never been able to experience before. I'll be there to enjoy myself and get excited for Kona 2020."
Not that Michelle is taking much of a break from competition. She returned to racing at Ironman Copenhagen – taking fifth place - only three months after she welcomed her son Markus into the family.
"I'm already back to being an athlete again," she says. "But – everything in my routine has changed! Before it was about what I needed to eat, when I needed to train. Now it's about Markus first. I have to accept that I can't control things. I like being very social when I train, but now I can't schedule training sessions with others in advance as well as I used to, because Markus always comes first. I think that can be hard for professional athletes – we are used to being very in control, and I've had to let that go."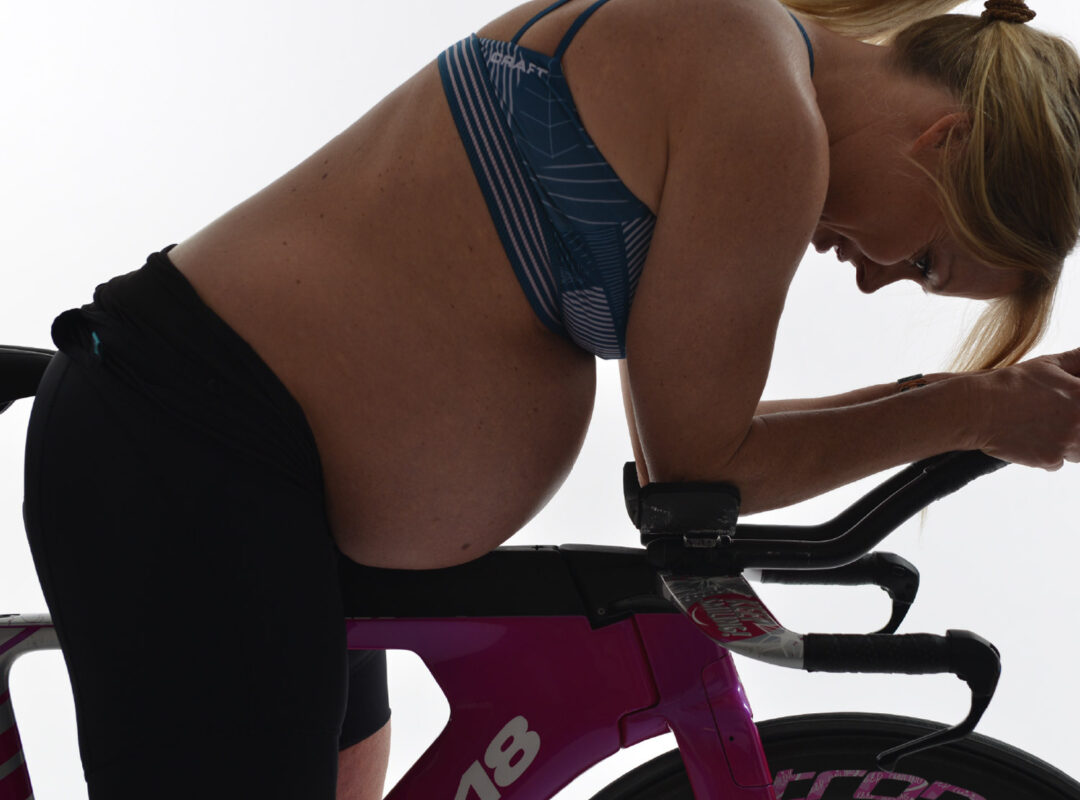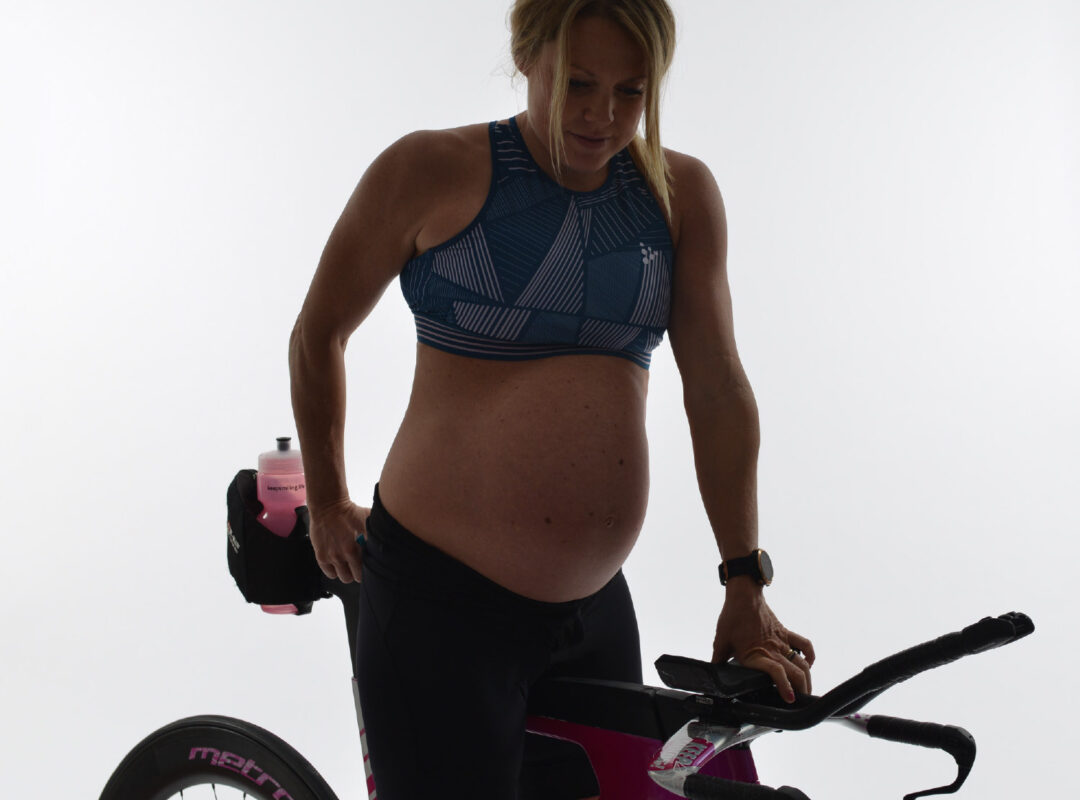 While some things have changed, some things have definitely stayed the same. Throughout her pregnancy Michelle maintained a high-level training schedule that saw her put in 15-20 hours per week.
"Of course I adjusted things. I went from a TT bike to a road bike with a comfortable setup, and I did more walking than running. Oh, and I started taking a lot of pee breaks. A lot." It was important for her to keep up the rhythm of training, a rhythm that she now enjoys in part with Markus in tow: he's now putting in between 80 to 100km per week in his stroller. "This is what I love to do," Michelle says, "he's already used to moving a lot, and it helps him sleep!"
Michelle found out she was pregnant at Kona last year, and went on to race anyway.
"I asked the doctor in Hawai'i, can I race? Is it safe to race? The doctor said yes, you can easily race, just be safe, stay hydrated, and listen to your body. That's exactly what I did."
She faced a few questions after that race, as well as when she continued to train at a high level while pregnant. She consulted regularly with doctors about her training program, as well as her return to competition.
"The most important part has been listening to my body," she says. "I'm a professional athlete – I know my body better than anyone else. And I should be clear: none of my sponsors asked me to race. I didn't feel pressure from anyone. I listened to my body and did what felt right."
Michelle's top three tips for new and expectant moms who want to maintain their fitness:
1. Listen to yourself. No one knows you and your body better than you.
2. Find a balance in what you're doing. We shouldn't be limited by being moms! We should all keep doing what we love to do: training, going to the café, painting, whatever it is.
3. Keep smiling! It's what I always say. I think my life balance is very good – I was a happy athlete and now I'm a happy mom.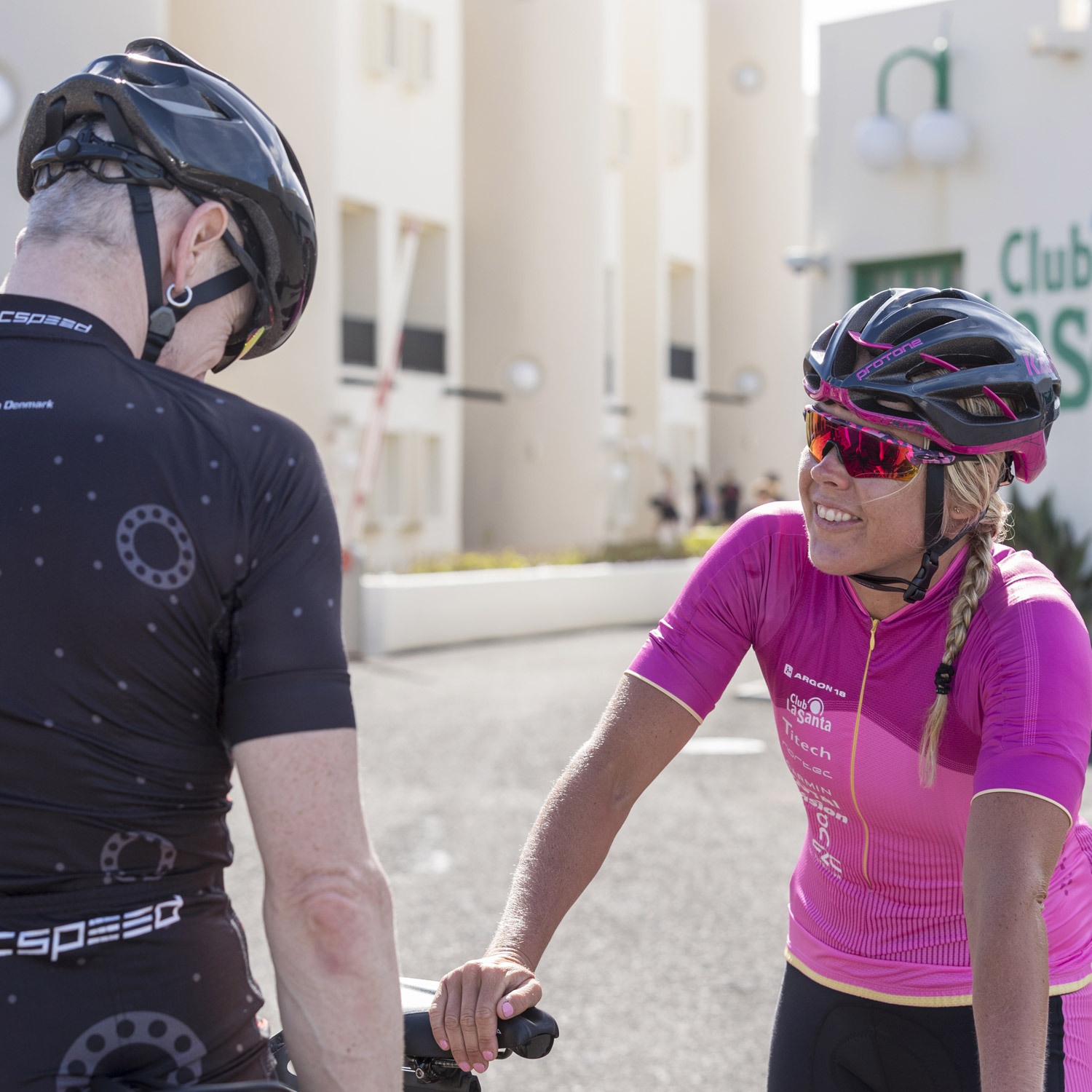 Images via Michelle Vesterby
Read more about our athletes