Meet our Extended Family: Argon 18 Introduces Our 2020 Pro Triathlete Roster
Argon 18 is thrilled to announce the lineup of pro triathletes who will make our bikes their weapon of choice for the 2020 season. Full Ironman, 70.3 and top Olympic contenders alike will put a run on podiums around the world with Argon 18's E-118 Tri+, E-119 Tri+, Nitrogen Disc, and Dark Matter. We're very proud to partner with athletes of this caliber who share our values, our commitment to performance, and our drive to always push harder to find success.
New Faces – New Races
New to the Argon 18 family are triathletes Sam Long, Tyler Mislawchuk, and Hans Christian Tungesvik.
Sam Long is a rising star in American long-distance racing. He completed his first Ironman at age 18, and now has one Ironman victory to his credit, two 70.3s, a marathon, and is a CO State TT champion. With nine races on his schedule for 2020, Sam is looking forward to adding to those accolades on his E-118 Tri+.
Tyler Mislawchuk competes at World Series and World Cup levels, and will represent Canada at the 2020 Tokyo Olympics. Tyler made his ITU World Triathlon Series debut in 2015, and his Olympic debut in Rio in 2016. He is excited to take the Nitrogen Disc to the world's greatest stage this summer.
Norwegian triathlete Hans Christian Tungesvik's triathlon career started in 2013, when he won a club sprint-distance championship at 21 years old. Winner of the 2019 XTRI World Championship, Hans Christian has set his sights on qualifying for Kona in 2020, which would make him the first Norwegian pro triathlete to do so. His ride of choice is the E-118 Tri+… but only when we can get him off his Dark Matter.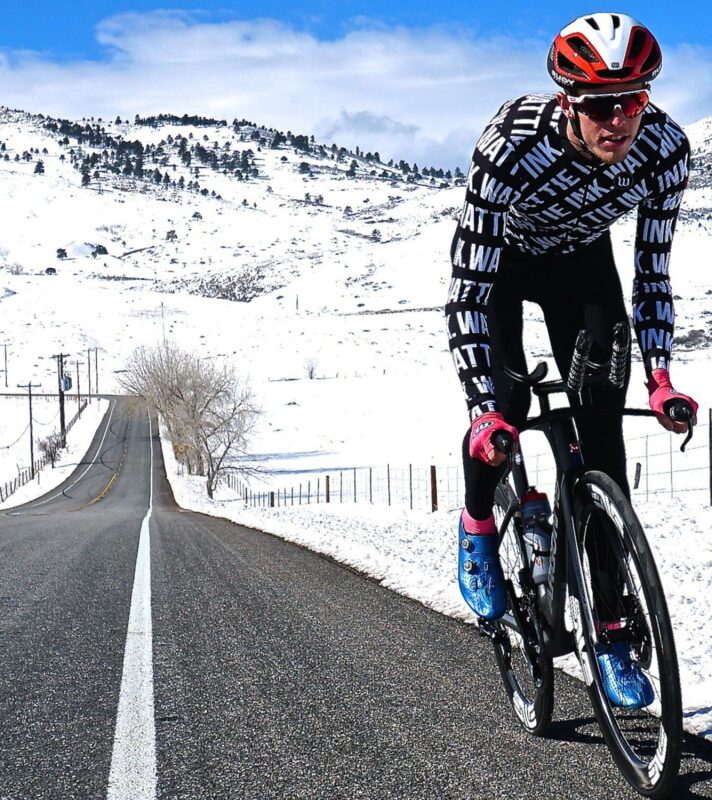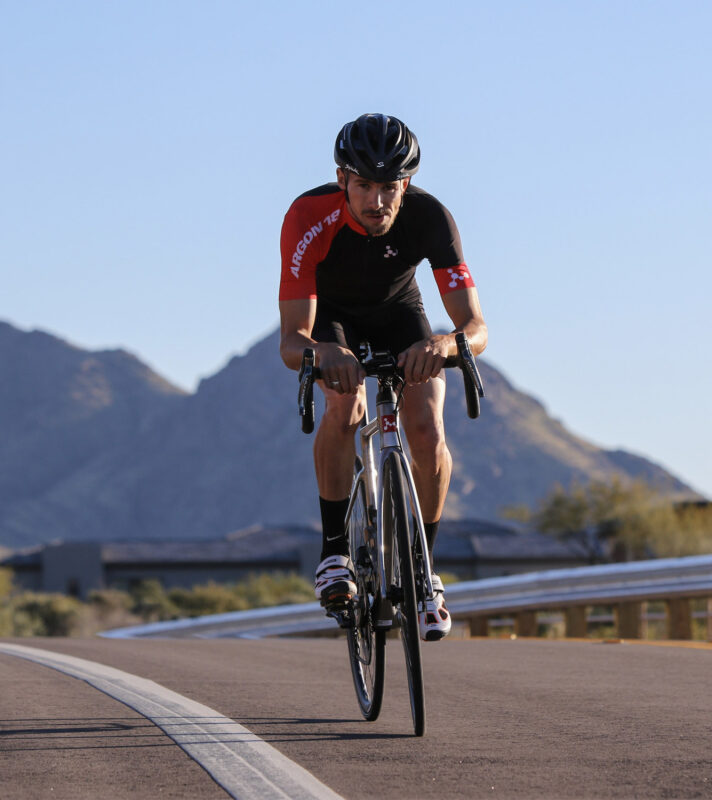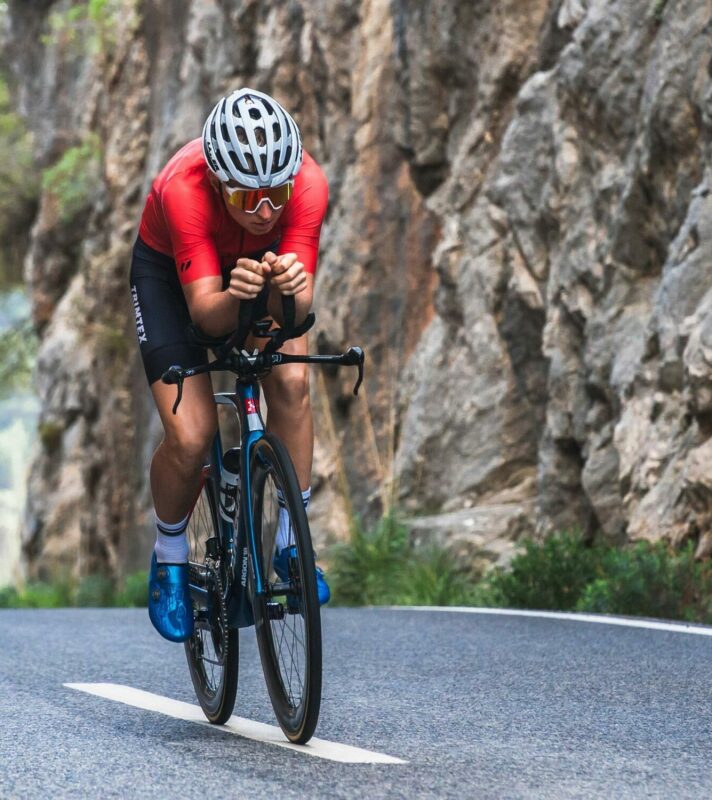 Returning Champs
Re-signing this year are Heather Jackson, Eric Lagerstrom and Michelle Vesterby. All have been in the Argon family for several years and we're thrilled to have them ride with us again this season.
After returning to the top five at Kona in 2019, Heather Jackson is on-point for a stellar 2020. The Oregon-based nine-time Ironman 70.3 champion and three-time Ironman champion will start her tri season at Oceanside 70.3. She'll be showing off more of her trademark aggressive racing style and preference for demanding and technical courses, but always with her usual positive outlook… and eye on a beer after the finish line. Heather will also be taking on some major gravel races this year, including the Belgian Waffle Ride, Dirty Kanza, and Rebecca's Private Idaho.
After recovering from an early-season injury, American Eric Lagerstrom had a strong second half of 2019 which saw him take third at Ironman Mont Tremblant 70.3 and a top-20 finish at the Ironman 70.3 World Championships in Nice. Eric's growing portfolio of videography and photography from inside the world of racing and riding has caught on with a wide audience, so we'll be seeing more of his creativity in action in 2020.
Denmark's Michelle Vesterby faced a new challenge in 2019 – her son Markus was born! She returned to racing at Ironman Copenhagen – taking fifth place – only three months after giving birth. With her ticket to Kona 2020 already confirmed, she'll again be making the Big Island her primary focus.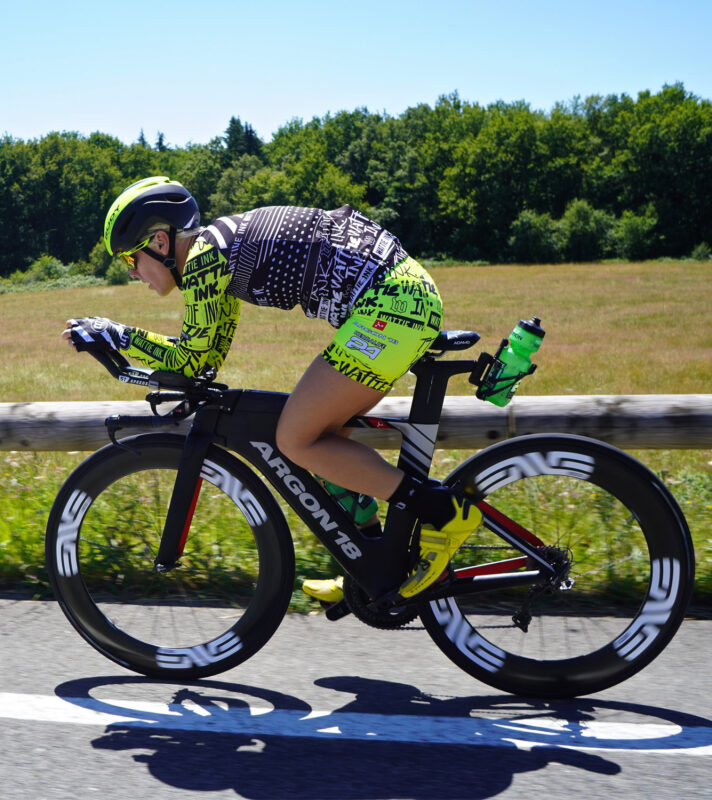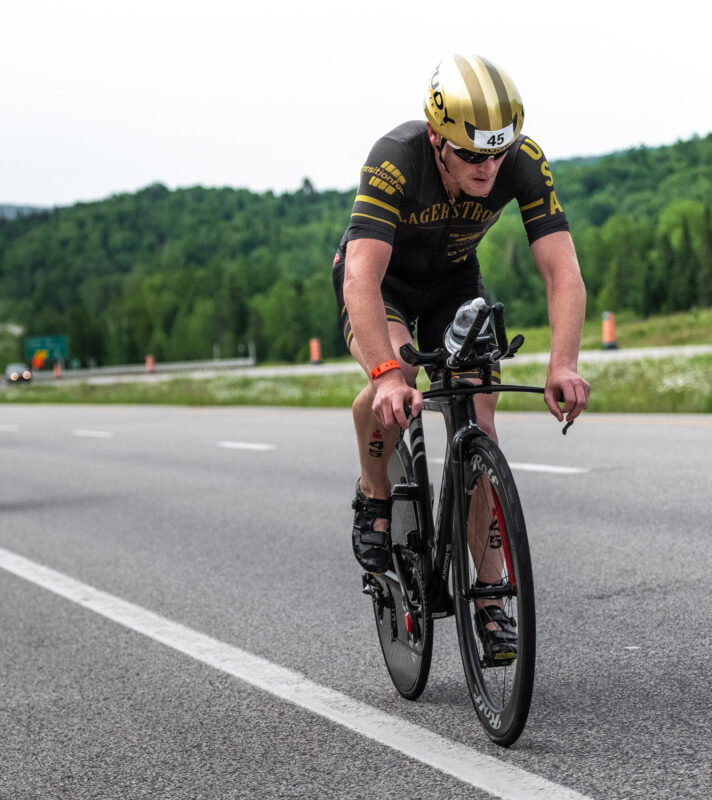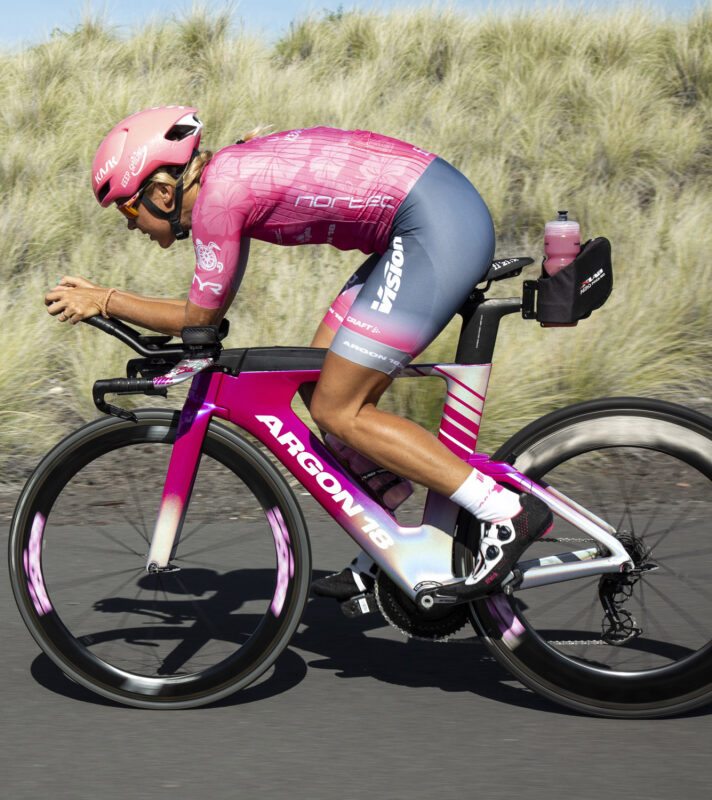 All in the Family
Rounding out our roster are Craig Alexander and Stéphanie Roy, who have both been with Argon for several years, and continue with us into 2020.
Australia'sCraig 'Crowie' Alexander needs little introduction - in 2006 he won the inaugural Ironman 70.3 World Championship and earned his qualification for the Ironman World Championships in Kona. He went on to win the Ironman World Championships three times in 2008, 2009, and 2011, establishing one of the race records for that last win in 8:03:56. Now offering training through his company Sansego, Craig is a powerful ambassador for the sport – while also still competing in 70.3s.
Sharing Argon 18's home base of Quebec, Canada, Stéphanie Roy is a three-time Ironman 70.3 champion, and is currently finishing her Master's degree in occupational therapy. While she was sidelined by illness for part of 2019, she's looking forward to a strong and successful 2020.