Important Safety Update Program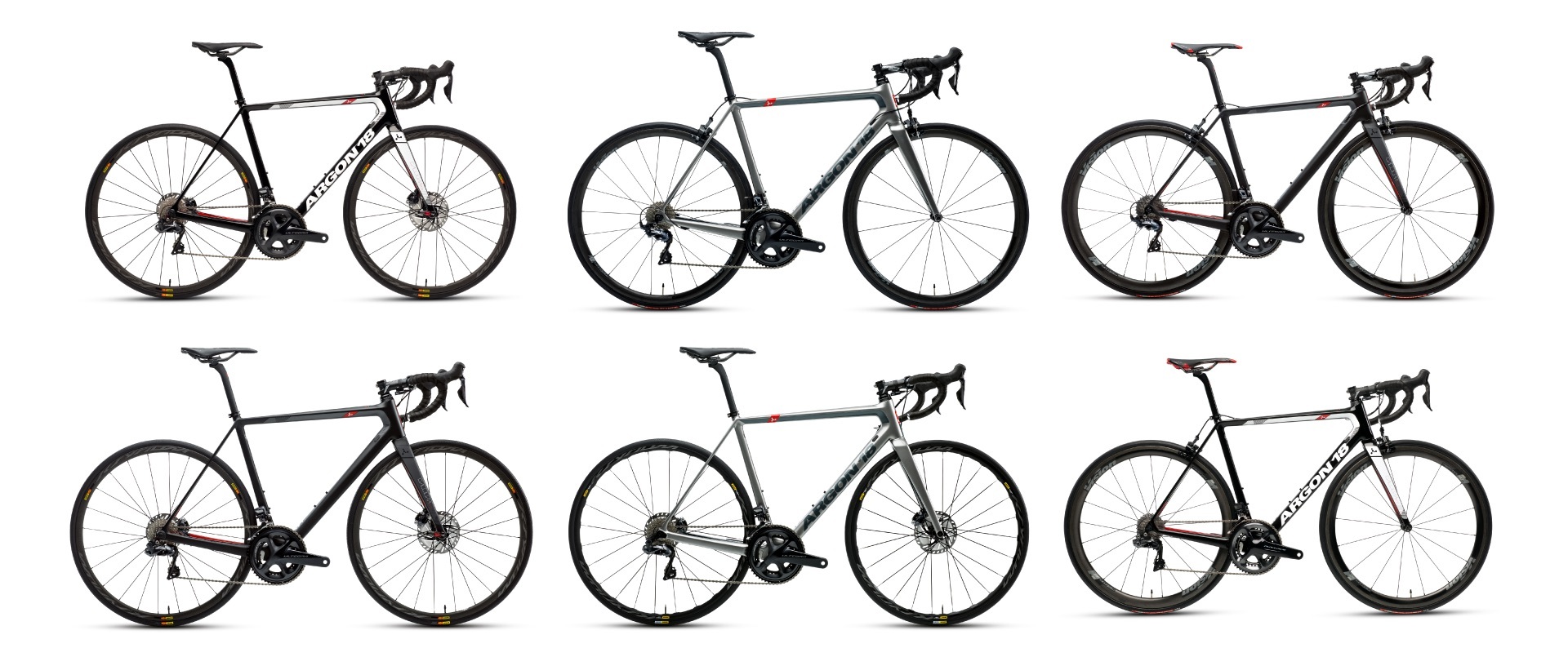 We, at Argon 18, want to thank you for placing your confidence in our products. We strive to make the best performance bikes available on the market, bikes that offer an unparalleled riding experience.
It has come to our attention that there have been over-torque issues with the seatpost head assembly screws on a few units of the the above listed bikes.
Over-torqued screws may bend and ultimately cause fastener failure.
As indicated in the assembly guides and on the seatpost head itself, it is imperative that the seatpost head assembly screws on all these bikes be torqued at 4.5 Nm (39.8 lbf.in).
To ensure your riding experience is the best and the safest possible, we have initiated a Safety Upgrade Program to update the concerned seatpost head assembly screws.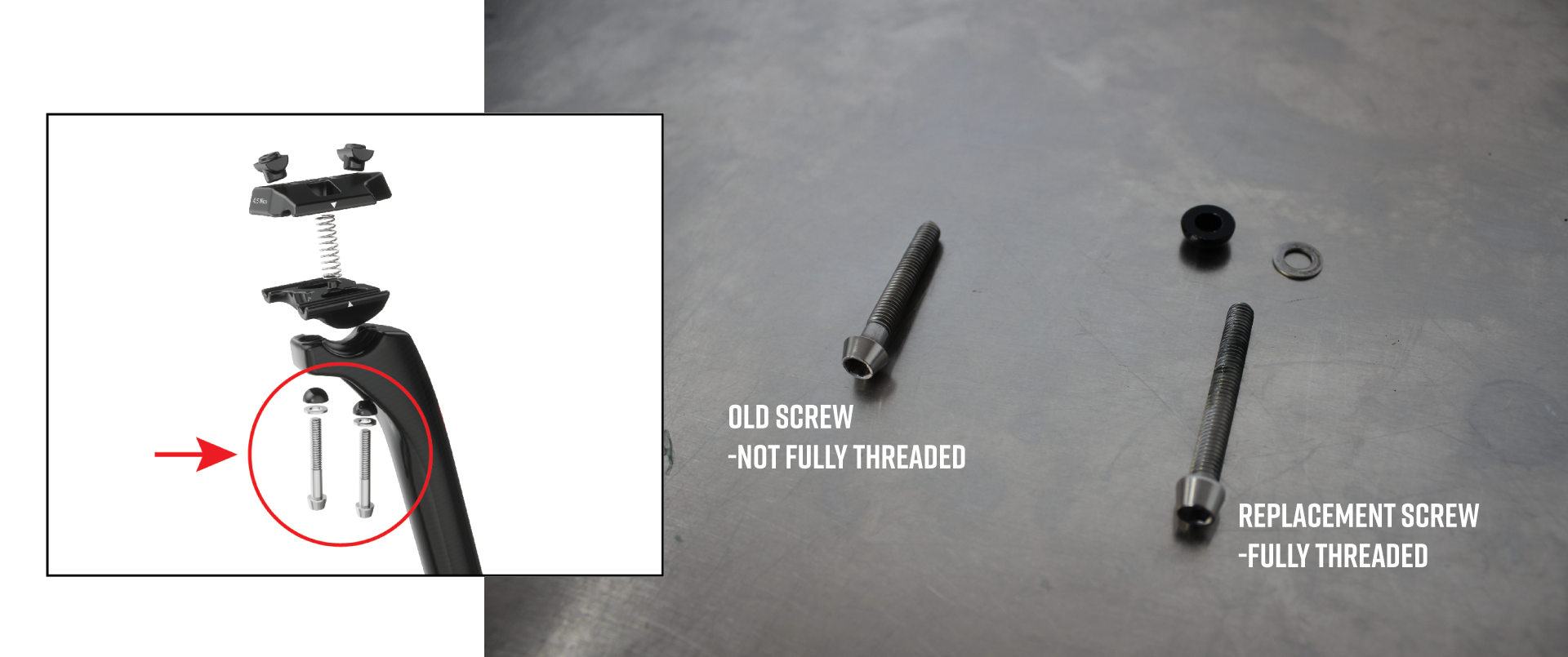 SAFETY UPGRADE PROGRAM
We are now in the process of shipping new upgraded seatpost head assembly screws to all authorized Argon 18 retailers around the world.
Both original seatpost head assembly screws on bikes that are part of this program should be replaced with new upgraded screws, free of charge.
How does it work
If you own one of the following bikes:
Gallium Pro 2018/19
Gallium Pro Disc 2017/18/19
Gallium 2019
Gallium Disc 2019
The authorized Argon 18 retailer where you have bought your bike should contact you
as soon as the upgraded screws become available. If not, please contact them to make
an appointment.
If the retailer from which you have purchased your bike is no longer an authorized Argon 18 retailer or if you have moved, please use our dealer locator tool to find your nearest authorized retailer.
They will upgrade the seatpost head assembly screws on your bike, free of charge.

If you decide to go through the procedure on your own once your retailer has supplied you with the upgraded screws, please watch the accompanying video and make sure to follow these simple instructions:
Using a marker, indicate the exact position of your saddle as shown in the video.
Take out one of the original seatpost head assembly screw and dispose of it.
Replace it with the new upgraded seatpost head assembly screw.
Repeat the same process with the second screw.
Position your saddle according to the marks you have made.
Using a calibrated torque wrench, torque the new screws at 4.5 Nm as indicated on the seatpost head and in the assembly guides.
Once this is done, you are all set.
NOTE: It is recommended to apply grease on the nuts, screws and dome washers when installing the new screws on the seatpost assembly head.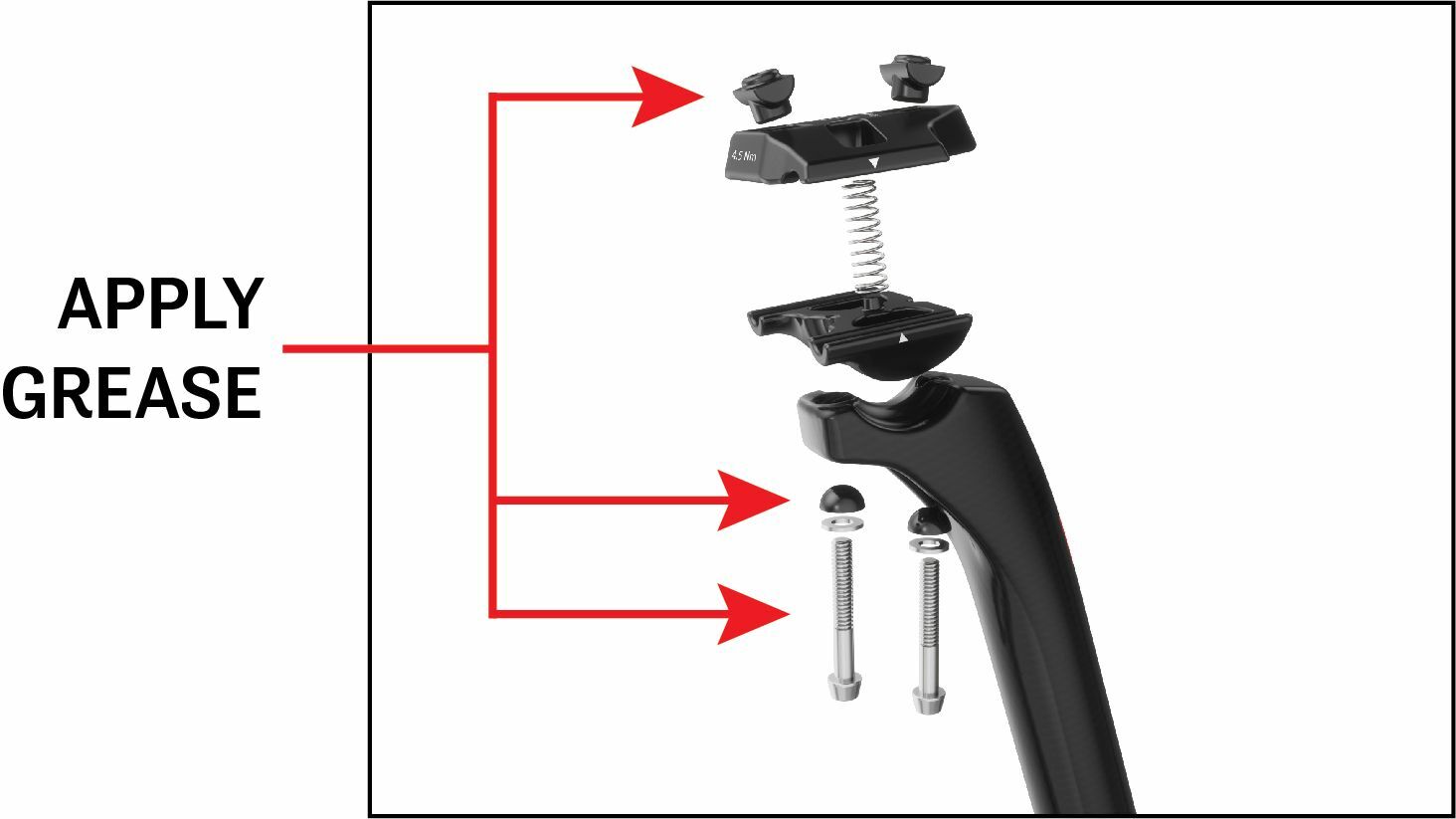 Thank you for buying an Argon 18 bike.
We sincerely apologize for any inconvenience this upgrade procedure may have caused you. We value you as a customer and hope that, once your seatpost assembly head screws have been upgraded, you will continue to enjoy your Argon 18 riding experience.
For additional information or if you have questions regarding this Safety Upgrade Program, please contact your authorized Argon 18 retailer.