Staying Positive in Patagonia with Heather Jackson
With uncertainty about racing and travel schedules for the 2020 season – among many other uncertainties - many athletes are finding new ways to keep fit and stay focused. Within Argon 18's family of triathletes, both Eric Lagerstrom and Heather Jackson have retreated to the socially-distanced region of Arizona around Patagonia – which offers space, safety… and miles and miles raw gravel riding.
"Wattie and I drove with our two great friends Eric Lagerstrom and Paula Findlay ninety minutes south of Tucson to a remote area in and around Patagonia, AZ. Eric and Paula have been our training family for the past two months, and wanted to share the endless dirt roads in Patagonia while trying to absorb and process everything that's going on in the world."
While Heather had gravel races queued up already for 2020 – including Belgian Waffle and Dirty Kanza – gravel was already part of the training program as part of Wattie Ink's Gravel Collective Project. But for the 2019 5th-place Kona finisher, triathlon was always the primary focus. The shift of gears hasn't left her too disappointed, though, as staying local and off the grid has offered up many new avenues for adventure.
"This is literally everything that I love about the whole gravel scene – the ability to ride anywhere you want to go… you see somewhere you want to go explore, you can go there… We are deeply grateful to live where we do, where we can get away to sun and open space, and we know that many others around the world can't do the same."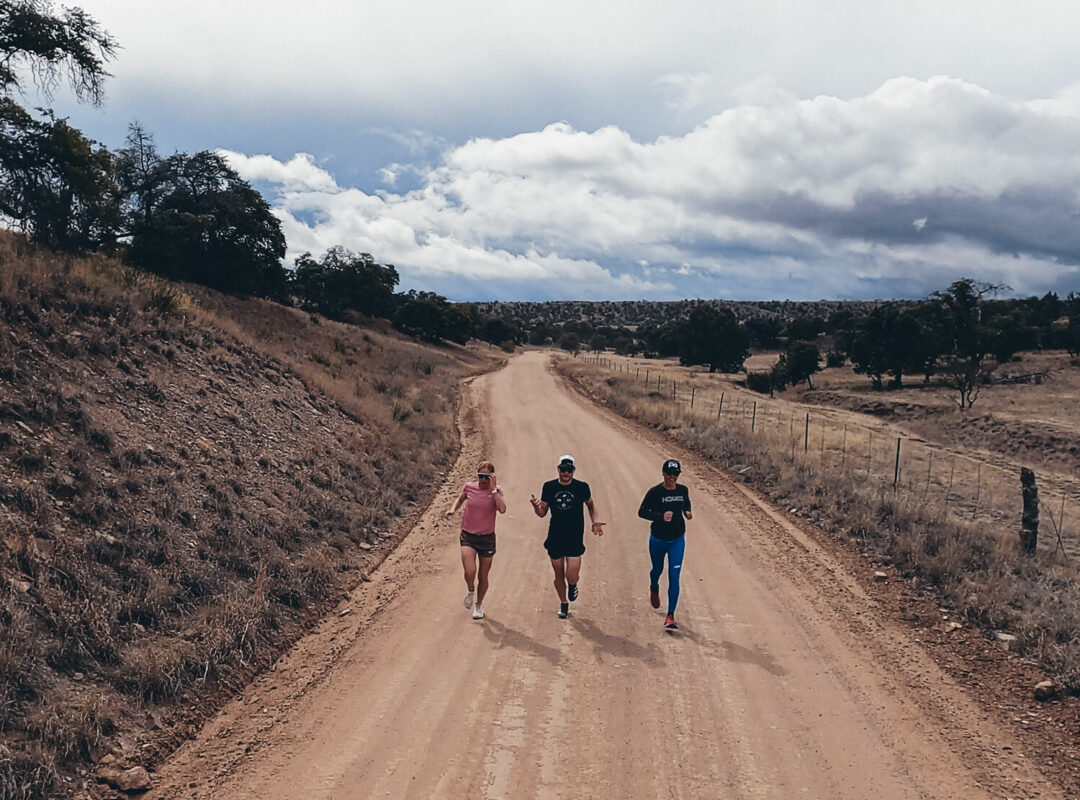 At the same time, as a professional athlete, the feeling of not knowing what's to come, and not knowing how to train and prepare is a challenge – as it is to many of us. But for those of us not on the front lines, this crisis can allow us to reflect on the people we care about, what keeps us motivated, and what we will be able to pursue together once the crisis has passed.
"We're just trying to see any positive in what's going on right now. It's always been a dream, when I retire from racing at the highest level, I just want to take a month and just ride wherever we want to go. It's almost like we've been forced into this little 'break'… we are trying to make the most of it, I guess. This might just be the time for taking a step back and remembering what's important, and what you really want to be doing with your life day to day, and really getting back to focusing on that."