Road to Glasgow: Preparing for the Tissot Track Cycling World Cup With Huub-Wattbike
Back in October we were proud to be at the season launch with Huub Wattbike, where the riders unveiled their new custom-painted Electron Pros. The team rode the bikes at the World Cup in Minsk from Nov 1-3, and are now on their way to Glasgow for the second showdown in the 2019-2020 Tissot UCI track cycling World Cup series. We had a chance to talk to Dan Bigham about the team's preparation, how they dial-in their aero performance, and the new Derbados bikes.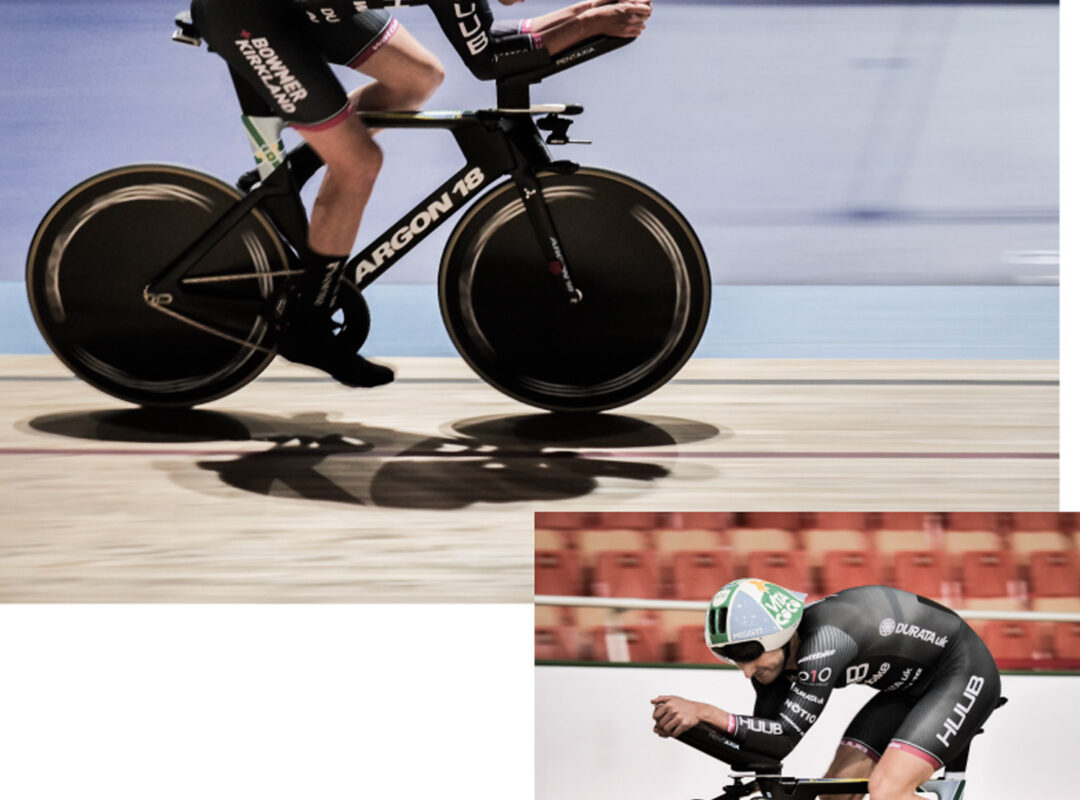 Argon 18 : We know you guys are serious about using data to improve aero performance. Tell us a bit about what you're testing right now.
Dan Bigham : We use Notio for practically every single session. It's our standard data logger to ensure that we are capturing as much data as possible to inform many aspects of performance, whether it's aerodynamic data, pacing, power production or drafting in team pursuit efforts. Lately we have been utilising the Notio to further refine our positions with our new Pentaxia extensions and Huub x Vorteq skinsuits. These change the contact points slightly and the flow structures around each rider, so we've been utilising Notio to refine our stack height and pad width to truly dial in on the optimal position.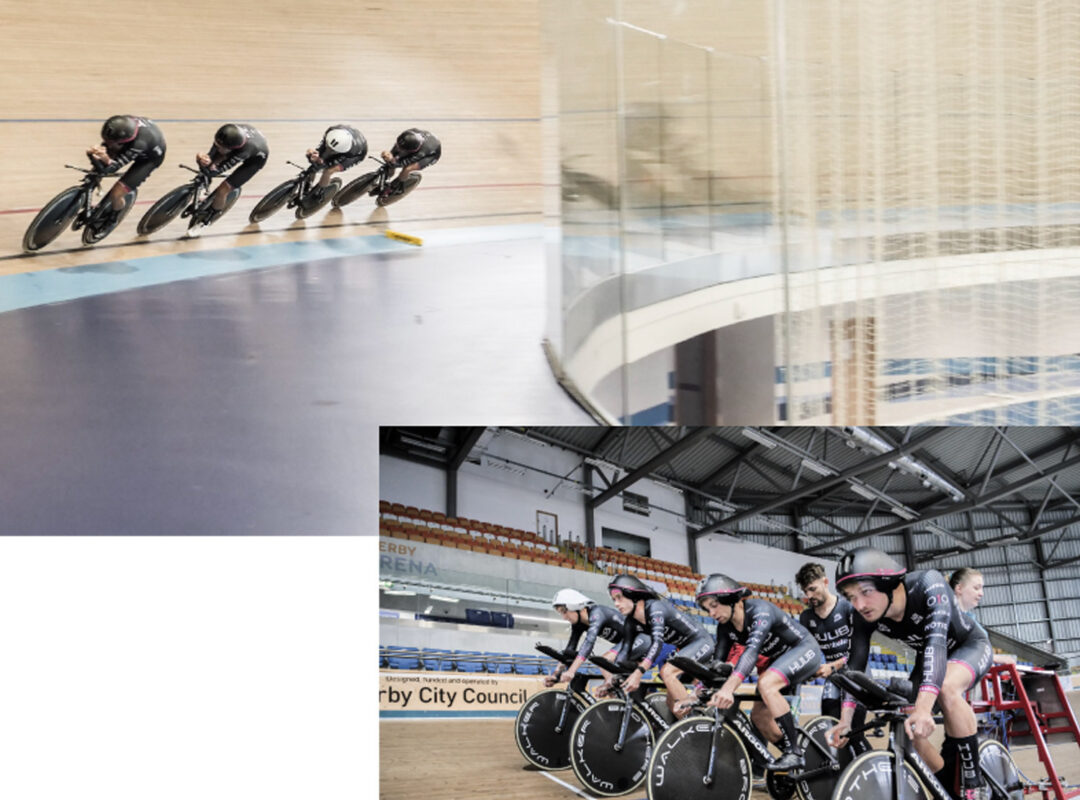 A18 : Have you made any major adjustments based on what you see in your Notio results?
DB : Currently we've found benefit in moving away from our trademarked one turn strategy for both John and Will, and we're breaking the event down in to one where you get "two bites at the cherry". It's not the fastest way from A to B if you execute perfectly, but it does give us a good opportunity to find out how our legs are and really ramp it towards the back end of the race, therefore giving us a wider performance window. On the equipment front we've been finding some fairly significant gains in overshoes. HUUB and Vorteq have been developing heavily since the UCI repealed their overshoe regulation. It's been a nice little win for us going into this track season!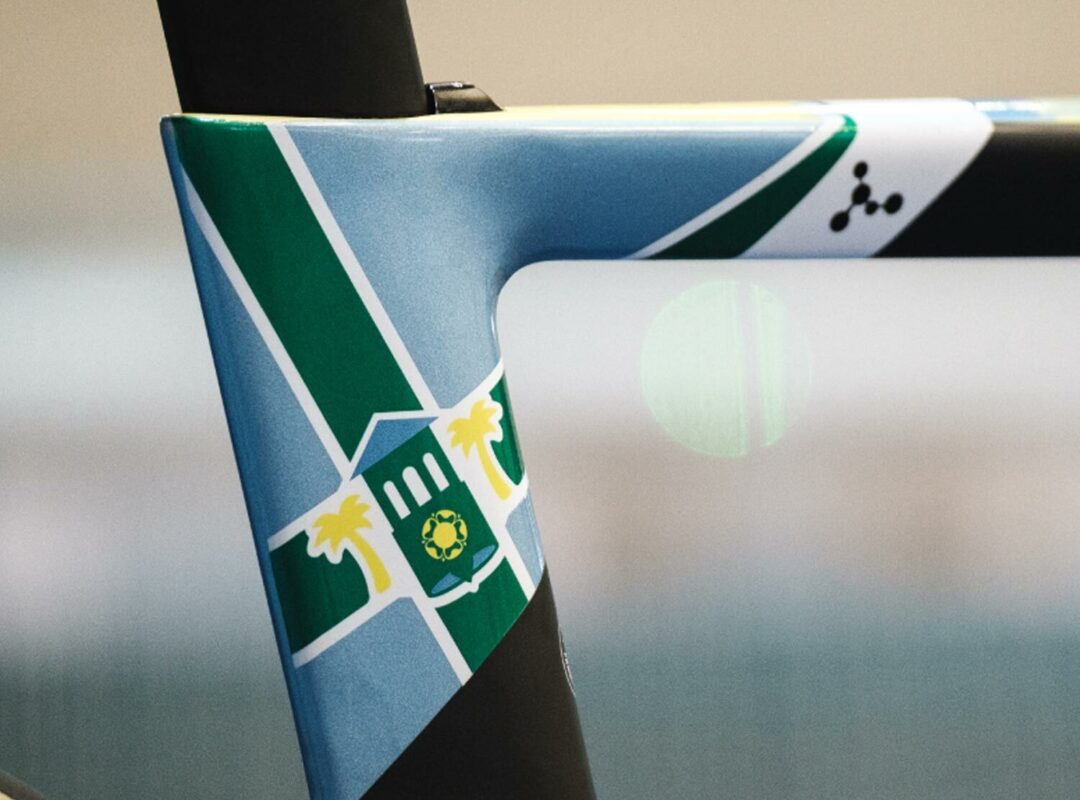 A18 : It's pretty unique that you are making this type of data analysis part of regular training. Has it really been integral to your results?
DB : It's been a complete game changer. It's enabled us to develop an all-encompassing team pursuit analysis system. Every single half lap for every single rider for every single effort is logged and databased, with all metrics whether that's simple ones such as power and wheel speed or more complex metrics like watts/CdA and draft efficiency. This has empowered each athlete to understand their own performance to a much greater degree, whether it's dialling in their position or analysing how well they were drafting across each position in a team pursuit. Notio has enabled them to be in control of their own destiny.
A18 : How are the new custom-painted Electron Pros?
DB : The custom Derbados special edition framesets have attracted so much attention, especially in the Derbados Super-Drome! It's further drawn together the local riders and fans, especially with all of the small unique details hidden on the frame. There is definitely a 7-10w benefit in just the morale of having a custom painted frame!
Photos via Huub Wattbike