#ThisIsMyRide with Charles Thibault and Mikael Brown (The Dillon Ojo Lifeline Foundation)
"This Is My Ride" is a series where we share the most memorable, unique, or challenging rides from our community. Maybe it's a first century ride, an epic climb, or a regular Sunday ride with friends: we want to hear about that special something which makes this particular ride epic for you – and your Argon 18. Want to share your ride? Email us at marketing.web@argon18.com.
I've been cycling literally since forever. I have a mountain biking and downhill background – I love to go fast and get the adrenaline rush of cornering on that type of bike. But a couple of years ago a big downhill crash got me off the bike for a while. In need of shoulder surgery, a road bike became the only way I could ride. That was the start of a new passion: long rides, sprints, climbs - everything about road cycling became my new way to escape the daily routine.
My friend Mikael is in his second year of serious cycling. He hopped on a road bike last year and developed an instant addiction. Since then, he's cycled hundreds of kilometers each week, wanting to push his limits every day. The liberty of hitting the road on the bike to go anywhere is something that really can't be found anywhere else.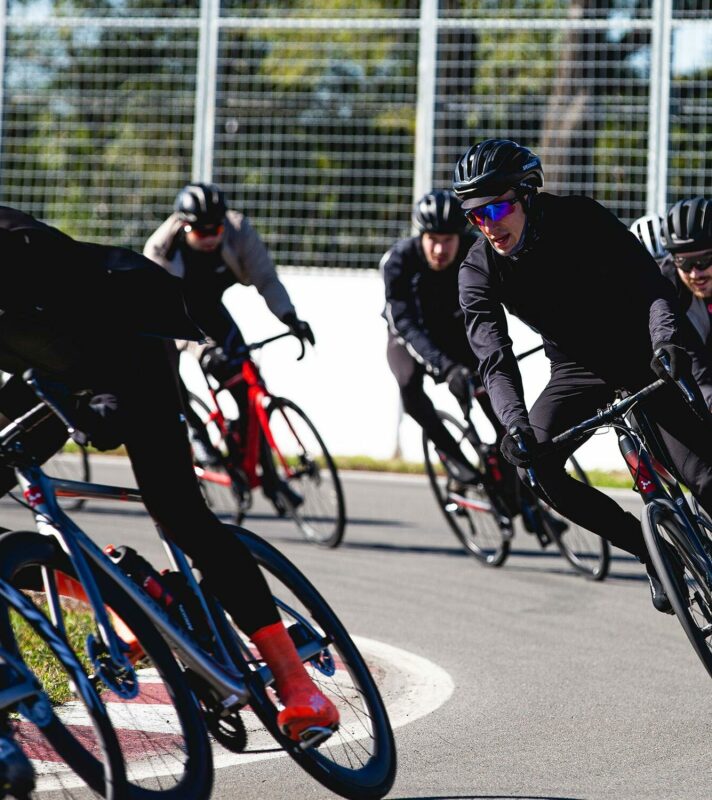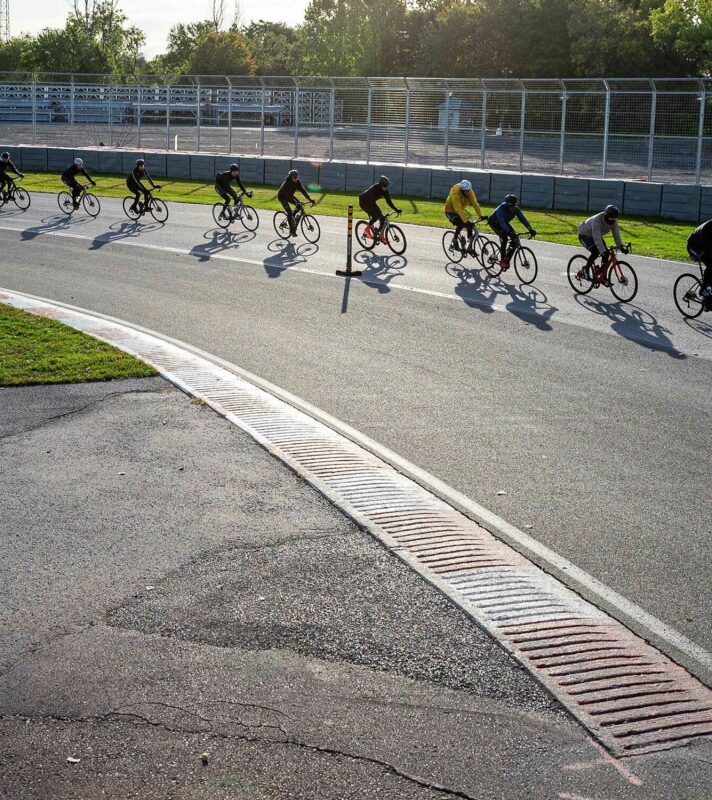 Then this past summer, Mikael texted me asking if I would like to do a one-day big ride to raise funds for the Dillon Ojo Lifeline Foundation with him. The Dillon Ojo Foundation was founded after our good friend Dillon Charles Ojo lost his life in a tragic accident. Dillon had a career in the snowboard industry; he traveled the world filming snowboarding for a living. He was a truly unique person, the kind of person who was loved by everybody he met. The Foundation's objective is to assist underprivileged youth so that they can participate in all kind of sports that they may not be able to afford, such as football camps, skateparks, snowboard events, after school programs, among others.
Since COVID got us into cycling more than ever and the Foundation is something I really care about, I accepted the challenge without hesitation, and told Mikael I would help organize the project. We recruited a couple friends who were close to Dillon and who shared the passion of cycling. Everybody got hyped by the project and the idea just grew from there. We also got in touch with Argon 18 to arrange for demo bikes for the event, so that everyone who wanted to take part could have access to a quality ride!
The original plan was to ride between two cities in Quebec, from Quebec City to Montreal, with our crew of ten riders. We would have support from two vans with pre-established stops through the day. Our goal was to complete the 300km ride in less than 12 hours. We didn't want to go fast, we wanted to show it was possible to work as a team even with different levels of riders. But then in early September the second wave of COVID hit Canada and we didn't have any choice but to change the plan.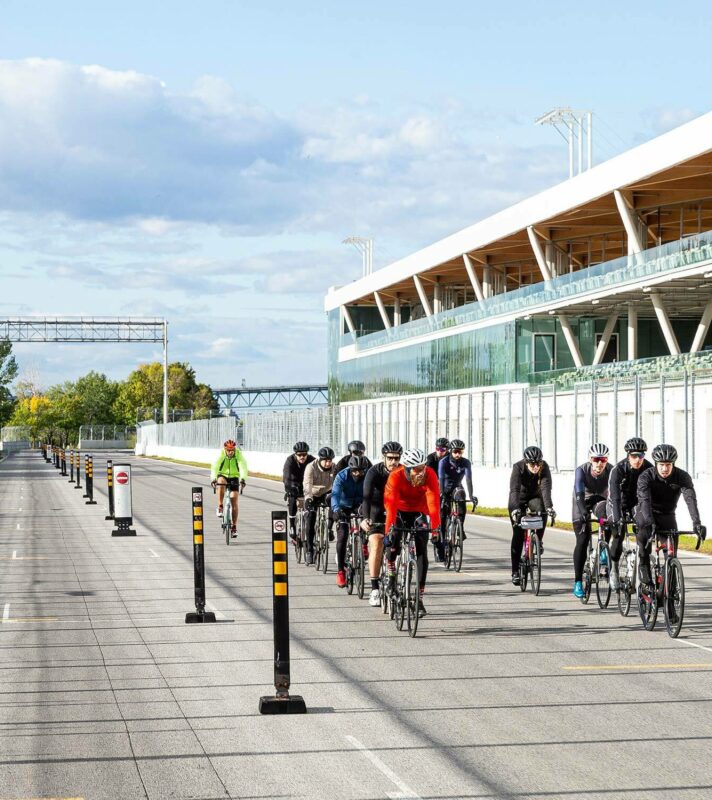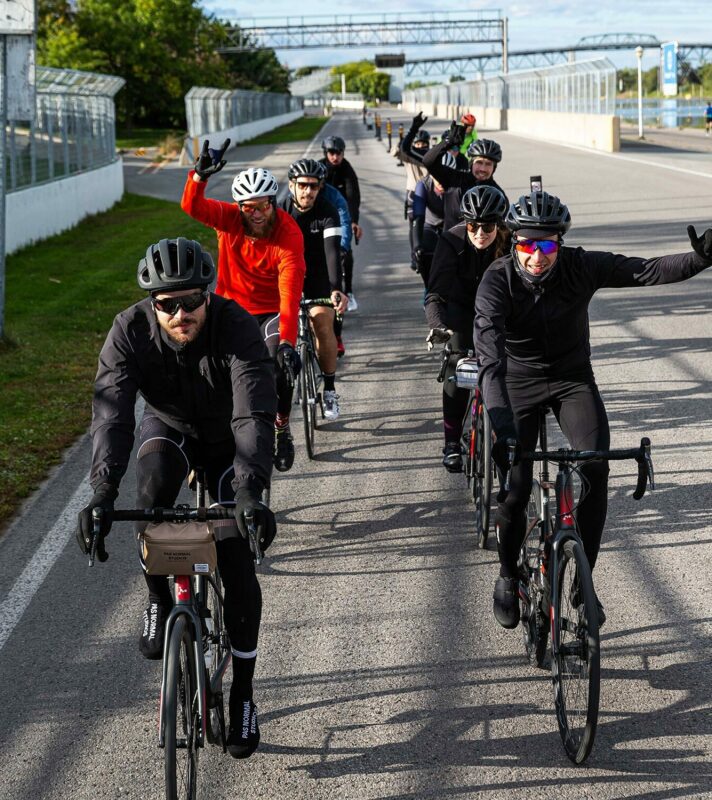 Even if the ride was not possible due to COVID restrictions, we wanted to do something special for people who donated to the ride. We started thinking about ways we could do it without leaving Montreal, so that we would adhere to COVID prevention measures. This is when we thought about completing the full 300km on the Circuit Gilles-Villeneuve, a 4,361-metre long car-racing track in Montreal, where the Formula 1 Grand Prix of Canada has taken place every year since 1978. When not in use for Formula 1, the track is open to cyclists, and is heavily used as a training circuit.
Our group was pretty unique: we really represented all levels of riders. Some were in their first year of cycling, some had been cycling seriously for a while, and some had a racing background. But the goal was the same for everyone: push to the limit on our bikes to raise funds for a Foundation we all care about.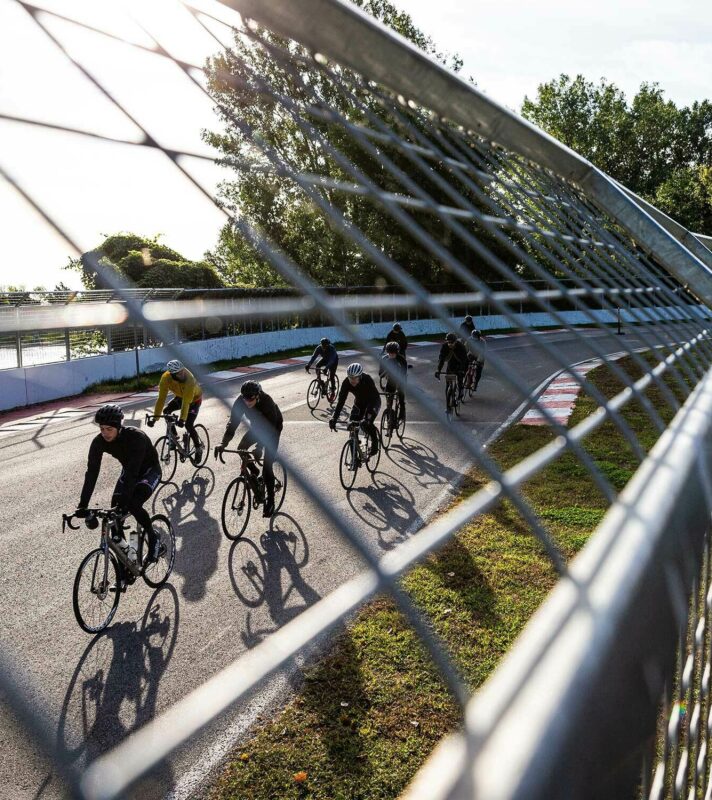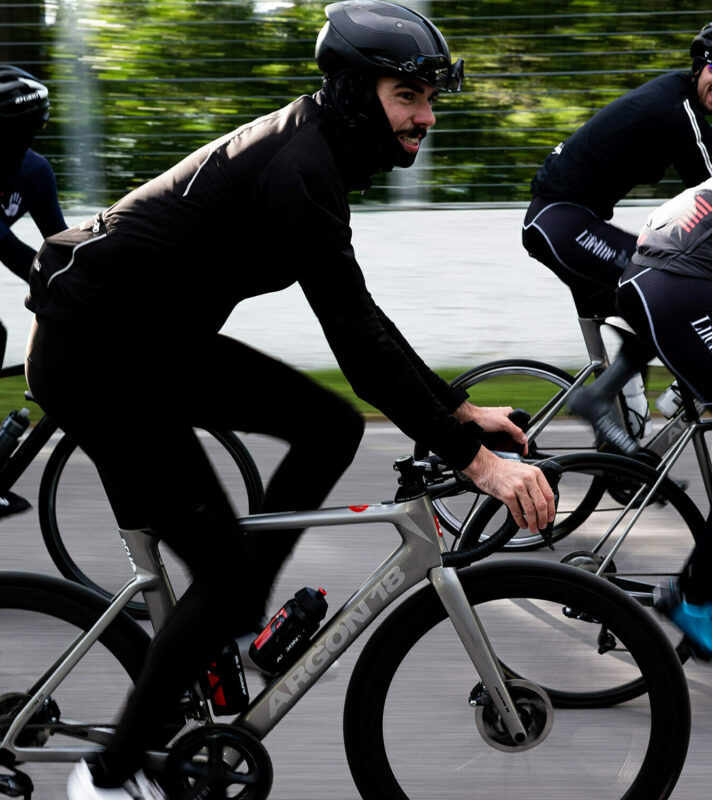 On September 19th, 2020, at 6:30am we started our first lap on the CGV with the objective of doing approximately 70 laps to reach our goal of 300km. The weather had been one of the biggest issues of the day. The day started near freezing, and we could definitely feel it. The sun finally showed up partway through the day, but the temperature never went above 12 degrees Celsius. We kept a nice pace during the ride with multiple supporters who came to do a couple laps with us. Being in the saddle of an Argon 18 for the whole 300km made the ride very enjoyable!
The ride ended around 9pm for a total of 10 hours on the bike. We started and ended in the dark, but the feeling of happiness and accomplishment was enough to light up the whole track. It was incredible to be there with everybody who donated, came by for a couple laps, cheered from the side of the track, and everybody who contributed to the realization of the project. We can't wait to be back next year for the real ride from Quebec City to Montreal!
To donate, click here.
All pictures taken by Joseph Roby