#ThisIsMyRide by Mitchell Nova
"This Is My Ride" is a series where we share the most memorable, unique, or challenging rides from our community. Maybe it's a first century ride, an epic climb, or a regular Sunday ride with friends: we want to hear about that special something which makes this particular ride epic for you – and your Argon 18. Want to share your ride? Email us at marketing.web@argon18.com.
Cycling was one of the few activities we were allowed to do during COVID 19 lockdown in London. I did countless hours in the saddle of my Argon18 E119, and probably this is what kept me sane during those long days of isolation. The nature of this bike is to race, but this year we kept on receiving race cancellations week after week. We kept on training despite not having a clear objective.
I started doing triathlons in 1999 when I was 22 (I am 43 now). Initially I was into standard distance (Olympic Distance), but 15 years ago I decided to go long and started doing Ironman races. Since then I've done at least one Ironman per year, which is why I was disappointed when it looked like there would be no races at all this year, and I would have to break my streak.
Eventually, there was a light at the end of the tunnel: we received confirmation that Ironman Tallinn was going ahead. Ironman Tallinn would be my 17th Ironman, and it definitely felt quite special. In a normal season I will do two "A" races, a full Ironman and a 70.3. As part of my training regime I will normally do 3 or 4 "B" races, those can be short distance tris, gran fondos, marathons, etc. In a good year I will end up doing 6-7 races in total, so I was definitely eager to get back to racing.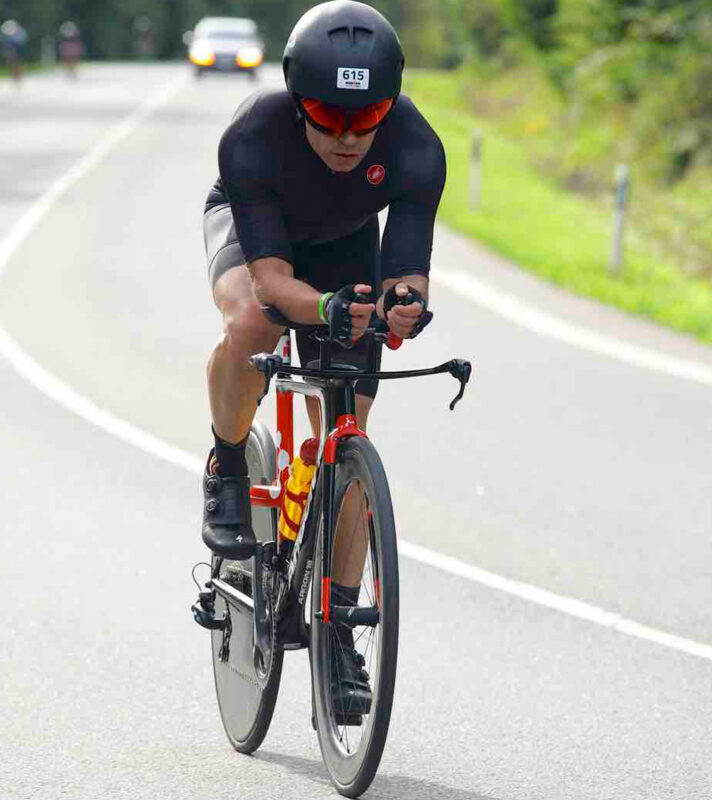 Rider and bike ready and eager to go, it was race day at last! Redemption, as soon as I was riding after the swim, it became clear that we needed to make every mile count. Needless to say that we had an epic ride. The IM Tallinn bike course is flat with windy sections. It challenges riders to adopt an aggressive time trial position and hold constant power for 180 km. Your bike plays a key role, and correct fitting and aerodynamics are the main variables in play. I found my Argon 18 E119 very comfortable and efficient in cutting through the wind. That allowed me to finish the bike course relatively fresh in order to smash my best marathon run afterwards. I also managed to do a sub 5 hours bike course (a new PB for me).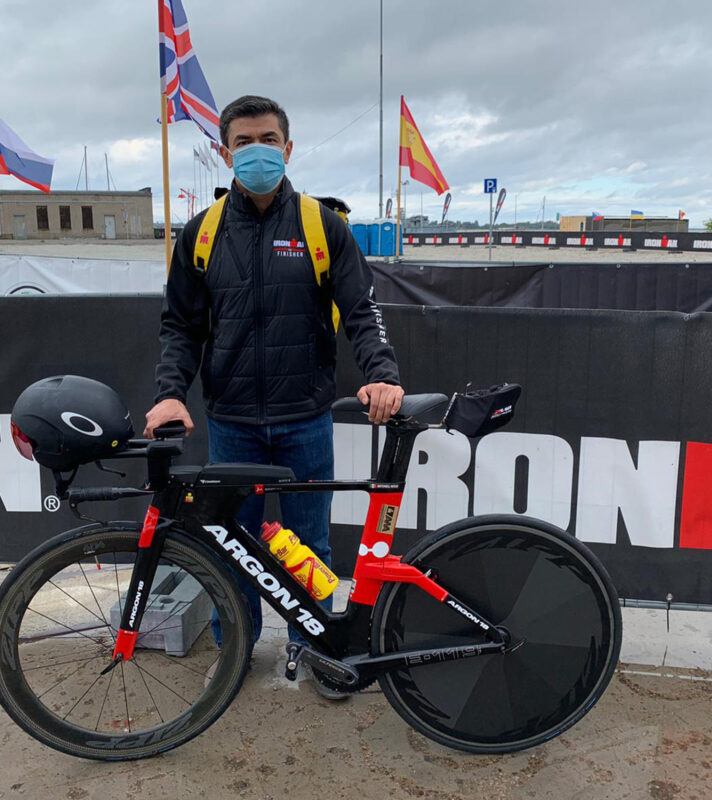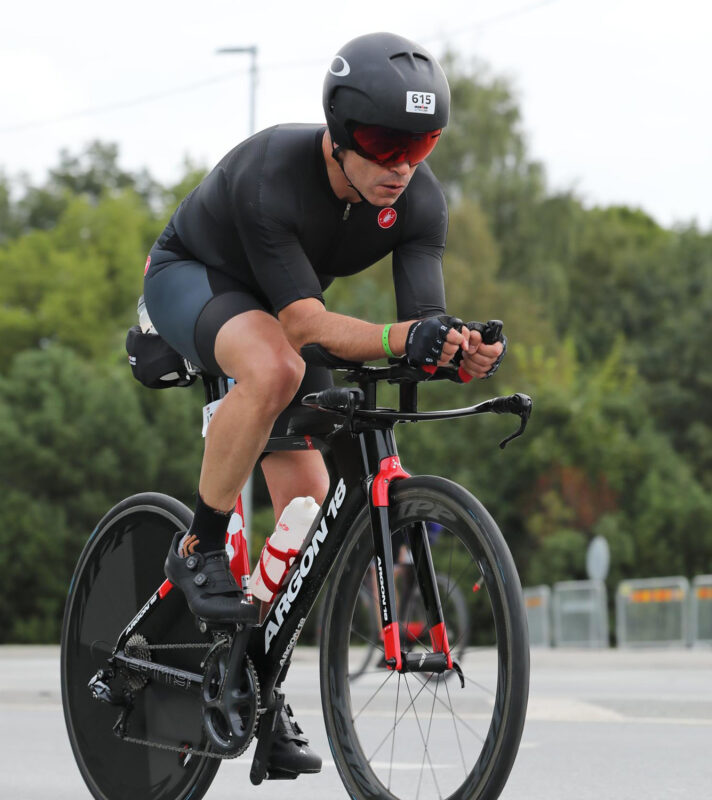 Of course, this wasn't entirely a normal event. I can't stress how professional the organisation was. Before arriving in Estonia I had to show proof of a negative COVID 19 test from my home country. At the airport, the immigration authorities had a pre-populated list of arriving athletes and companions, we did a second COVID test at the terminal and stayed at our hotel until we received the results. Six hours later I got a negative result and I was allowed to proceed to registration. The athlete village was spacious and we all had allocated times to pick up our racing packs, which avoided big queues and gatherings. Wearing a mask and observing social distance was a must at every point. Racking my bike followed a similar protocol, allocated times and masks. On race day we had a rolling start with allocated times. As a race it felt different, but we were all compliant as the main objective was to conduct the race in a safe environment. Once I crossed the line it was all worth it .... I couldn't stop smiling.
Photos by Mitchell Nova