#ThisIsMyRide by Hui Jin
"This Is My Ride" is a series where we share the most memorable, unique, or challenging rides from our community. Maybe it's a first century ride, an epic climb, or a regular Sunday ride with friends: we want to hear about that special something which makes this particular ride epic for you – and your Argon 18. Want to share your ride? Email us at marketing.web@argon18.com.
My ride is in Malaysia: the cities, the outskirts and the villages. After COVID-19, I would love to go cycling overseas. I wouldn't say that I'm a solo rider, as I prefer riding with a group of friends; we take care of each other, push each other along and make sure that no one gets left behind.
As for "my ride", there's definitely more than one! For example, the Kuala Lumpur City Ride, with a distance of 30km. The features you can expect to see along the way are Merdeka Square, Saloma Bridge, River of Life Masjid Jamek as well as the Twin Tower. A longer ride which I like to call the "Food Ride", is 100km. Features that can be seen along this route are places such as the Bukit Rotan temple, Bukit Melawati and Kuala Selangor.
Personally, a ride where I break my personal records and improve my cycling, as well as feeling a sense of achievement, is both challenging and enjoyable. I find that a successful route for me means just the right amount of hills - not too many of course - as well as the right balance of flats to work on my endurance. What makes a ride even better is when you can recharge with a pit-stop!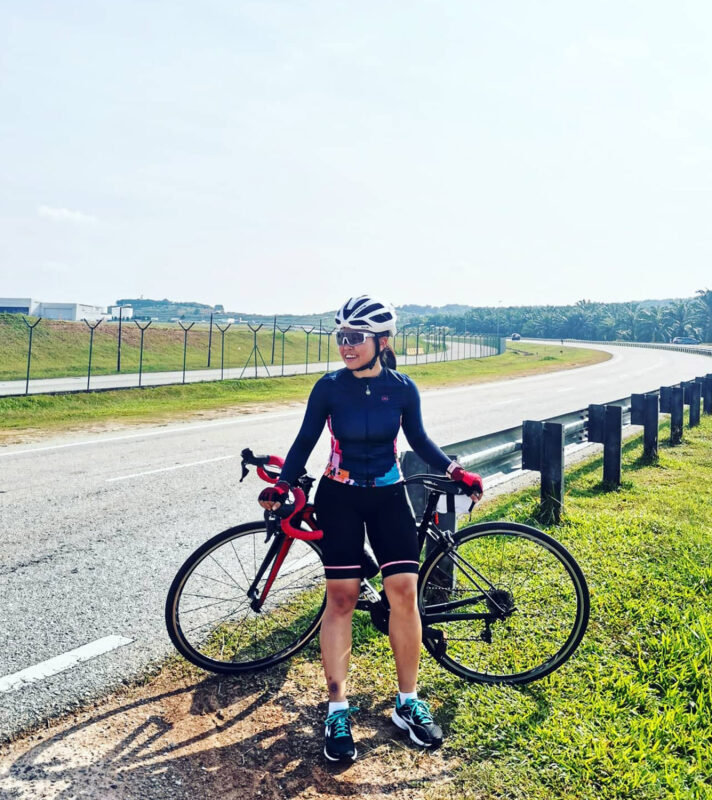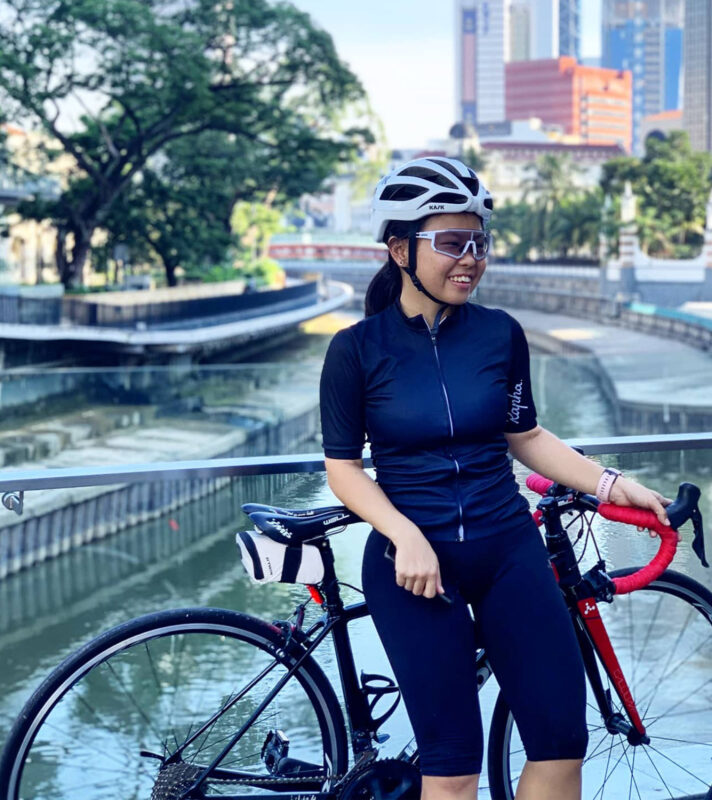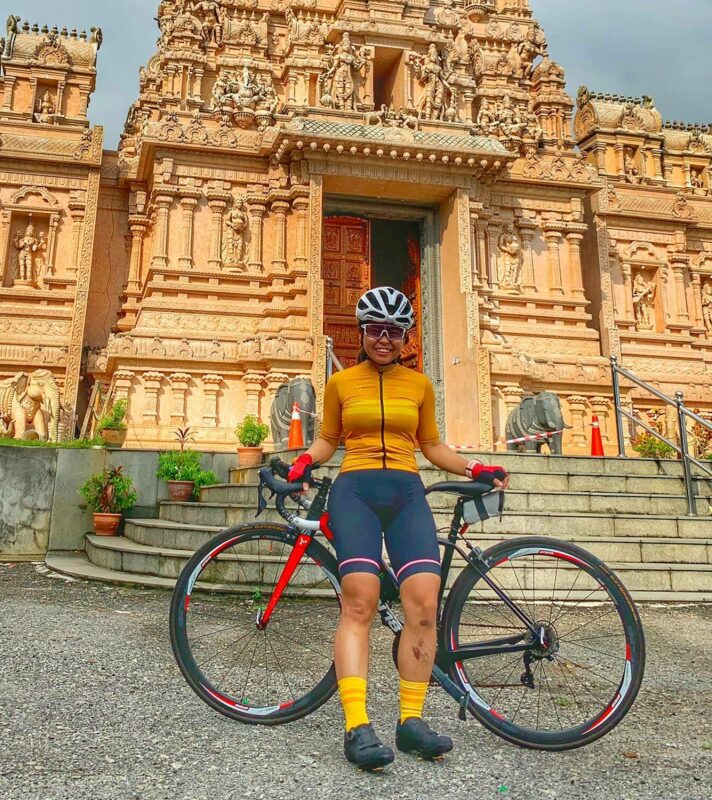 My goals when I cycle are to see how far and fast I can go. It's all about testing the limits for me. I also enjoy exploring new places and routes, as well as taking plenty of photos! I also aspire to complete an Ironman before 30 - I'm currently 27.
My enjoyment of the outdoors is what prompted my love for cycling. A hiking friend of mine, Yvonne Soe, invited me to join her cycling group and lent me her bike. This was the first bike that I cycled on the road with. I really enjoyed the cycling group vibe. I've been cycling a lot since then, although an accident in August 2020 meant I had to take a month off cycling in order to recover.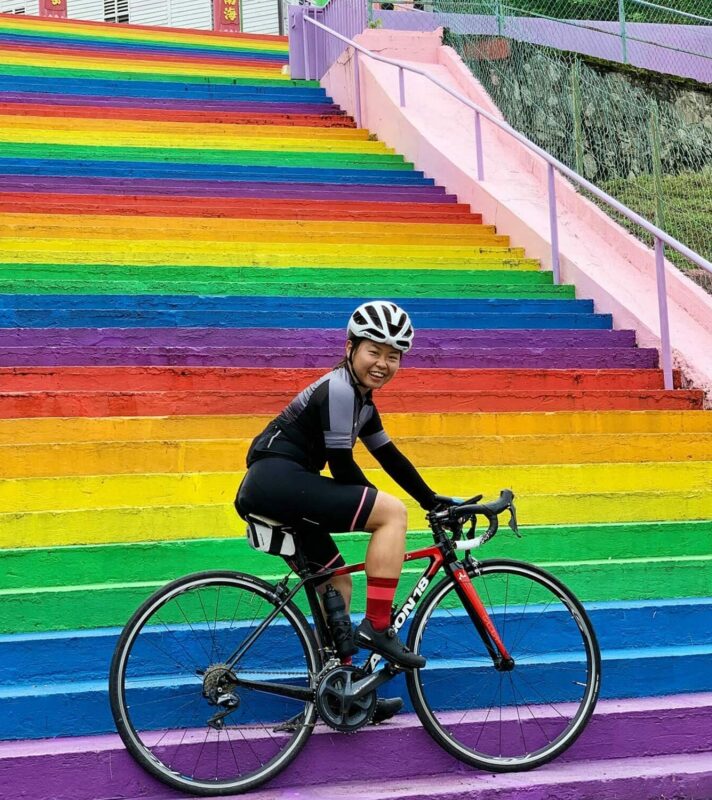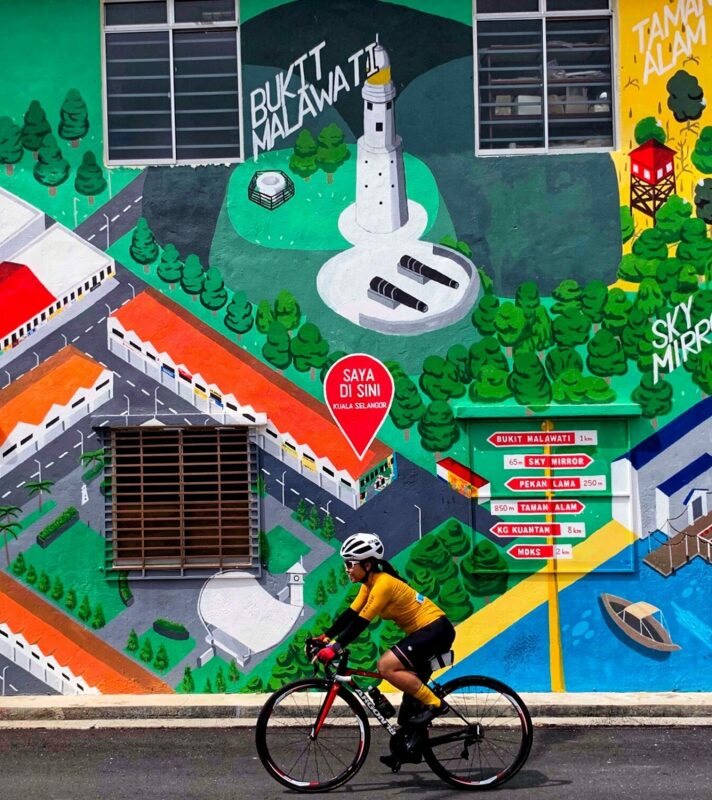 My Argon 18 Gallium Classic allows me to ride happily and safely. One of the reasons why I chose Argon 18 was because I could get a frame in my size, XXS! I think it's so important to find the bike frame that suits you. I find that with my Argon 18 bike, I often break my own personal records. The light weight of the bike as well as the carbon frame makes for a great combination of speed, stability and comfort.
Photos by Hui Jin