#ThisIsMyRide by Elizabeth Williams
"This Is My Ride" is a series where we share the most memorable, unique, or challenging rides from our community. Maybe it's a first century ride, an epic climb, or a regular Sunday ride with friends: we want to hear about that special something which makes this particular ride epic for you – and your Argon 18. Want to share your ride? Email us at marketing.web@argon18.com.
Here in the Cotswolds, England, my ride is a 50 km loop between Tetbury and Winstone in Gloucestershire. It consists of a long warmup from home to undulating exposed roads on high ground. I usually do triathlon training sessions alone - except not quite alone - I've got my Argon 18 bike, which I like to call 'Miss Argon'!
On my ride, the fluctuating contours certainly test my legs. The visibility is good, allowing me to ride comfortably and really focus on my speed. Although, no two sessions are alike - the variable wind adds an element of challenge to the ride.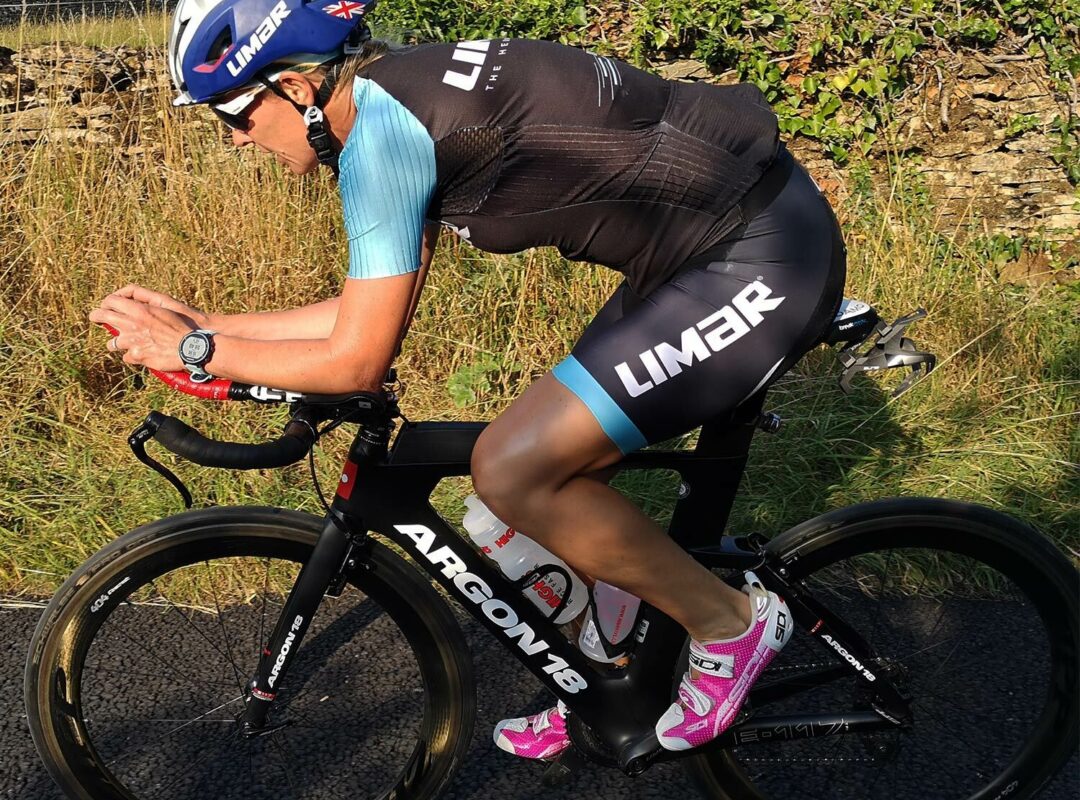 Getting around the 5 Stroud valleys is pretty difficult on a time trial bike so I had to find local roads which I could train on without the stress of repeated climbing. I only have to do the one climb out of the valley where I live and I'm on high ground and heading towards my route. Learning to sit and climb out of the valley has been extremely beneficial in strengthening my legs without overloading my quads, something which is very important in triathlon, as I want to save my quads as much as possible for the run.
Of course, you can't go on a bike ride without a coffee stop - taking a break at Jolly Nice for a flat white, then rolling back down through the valley to home, just adds the cherry on top of a perfect ride.
Having been an endurance runner and suffered with chronic tendon injuries, I decided to give triathlon a go. I thought that short runs would be less problematic and I had always been a keen swimmer; I just needed a bike…
My first stop: eBay. I bought my first TT bike, but it ended up being far too big. I entered a sprint triathlon at Dorney lake, and I finished 16th. My bike leg was exhilarating, but not fast, and my run was one of the quickest on the day. I learned that I really enjoyed triathlon - but I could enjoy it even more with proper training and a bike that fit!
Not long after my first triathlon, I moved to the Cotswolds, bought a decent road bike and joined the local cycling club 'Stroud Valley Velos'. From there, I met many great riders and coaches, allowing me to get some decent rides in. And, with that training and a bit of sponsorship from my local bike shop, I was able to qualify for the 2018 European Triathlon Championships - only two years after my very first race.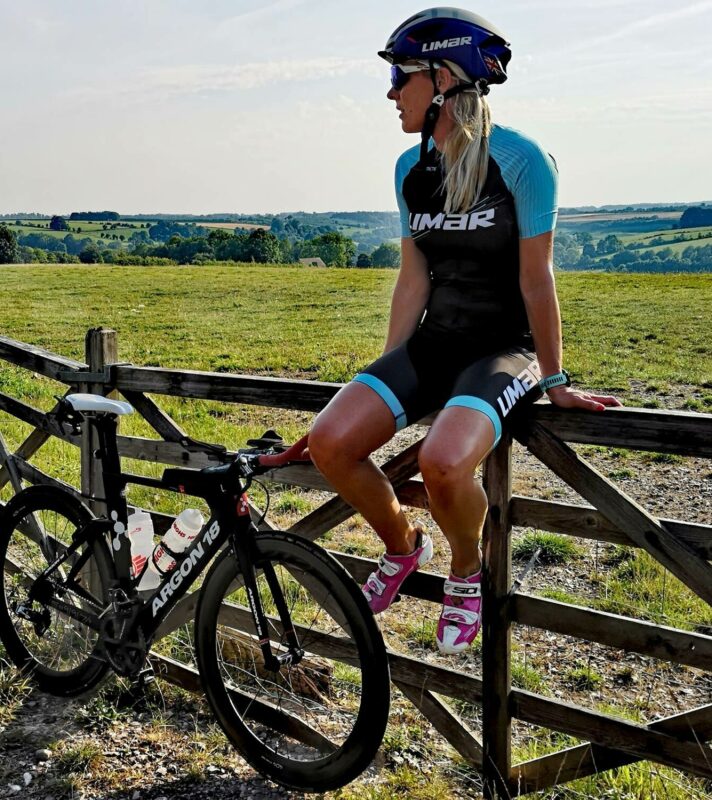 This was the moment I decided that I'd earned the right to upgrade my racing bike to a brand I'd seen on the triathlon circuit - Argon 18.
The best thing about riding with 'Miss Argon' is the connection I feel between us - it's why she has a name! The bike is so comfortable. The best way to describe the feeling is 'effortless'. Even though the ride is tough, I never lose the smoothness - the wheels stick to the road like glue! When I'm racing now, I focus on seeing that bike in transition and visualise getting out on the open road where I know I will perform the best part of my race. These days, my bike split is my strength. This is what drives me during the swim.
I have raced 10 and 25 mile TTs on my Argon 18, and my route is perfect for training for these distances. I have raced half Ironman but the majority of my training is for standard distance triathlon. In preparation for the World Championships in Canada in 2021, I will continue to use 'My Ride' to get me and Miss Argon up to speed for the 25 mile course in Edmonton.
Photos by Elizabeth Williams