#ThisIsMyRide by Apolline Teste
"This Is My Ride" is a series where we share the most memorable, unique, or challenging rides from our community. Maybe it's a first century ride, an epic climb, or a regular Sunday ride with friends: we want to hear about that special something which makes this particular ride epic for you – and your Argon 18. Want to share your ride? Email us at marketing.web@argon18.com.
"My ride" is in Alsace (France), more precisely in the Haut-Rhin region. I always choose the distance according to the route I want to follow, and the type of training I am looking for.
Most of my regular routes are just over 50-60km. What's best about this area is that with one pedal stroke I can find myself in the Vosges mountains and climb one of the signature passes of the Tour de France, the Ballon d'Alsace. Then one pedal stroke more and I can cross the border and ride in Germany, then cut through Switzerland and return home to France. It's a magical feeling of freedom.
The perfect ride for me is my Argon 18, a lot of sunshine, and friends or my partner to share it with.
I have several favorite rides. I really enjoy the beautiful landscape in the countryside, in the mountains, along the Rhine. I like to ride long distances with a small stop halfway, maybe on a terrace in the beautiful Alsatian villages.
I also like to beat my personal bests, whether in terms of time or elevation gain. I'm one of those people who love to climb, so that I can fully enjoy the descent as a reward! "Braking is cheating" is definitely my motto 😂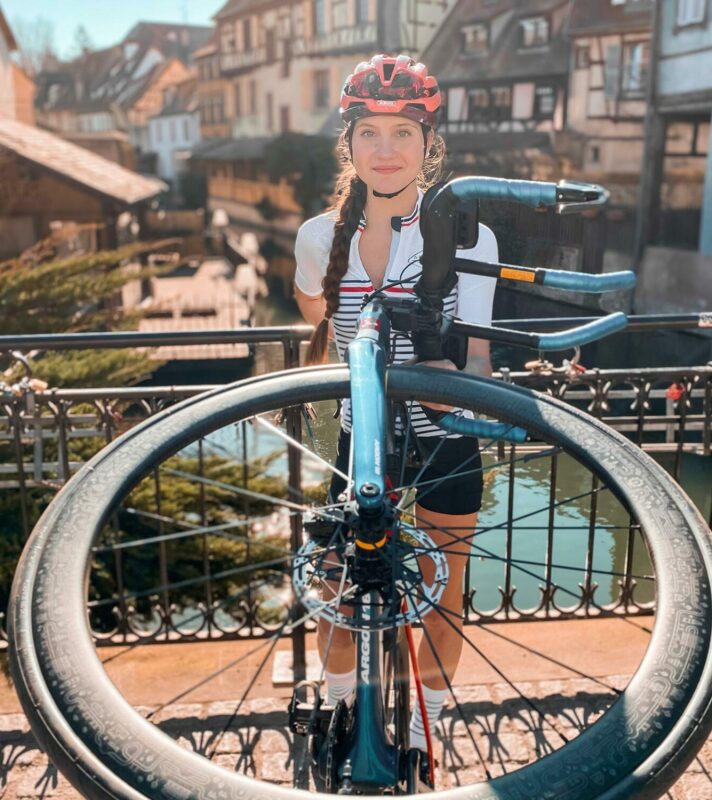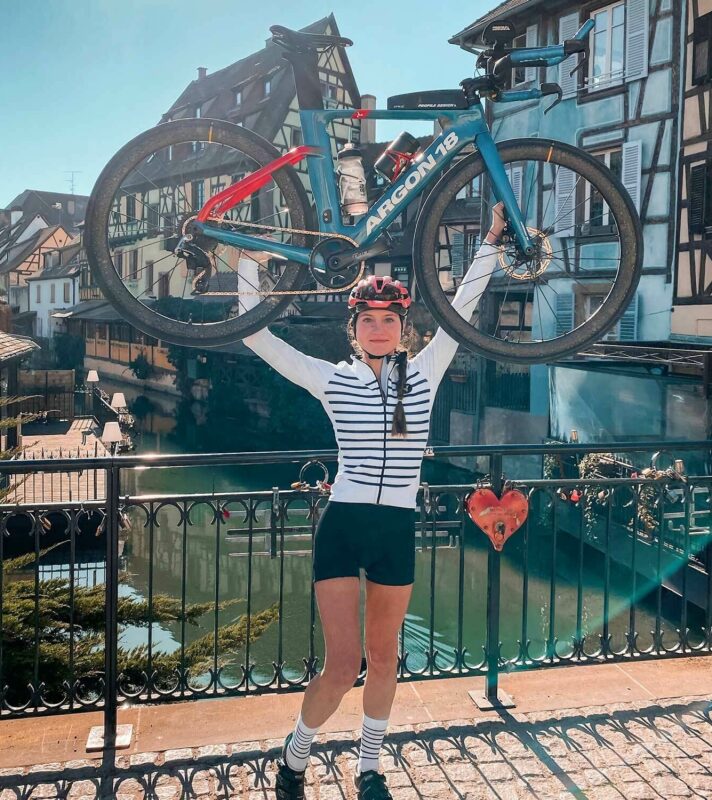 I started cycling in 2019. I had just finished the Paris Marathon, and I wanted a new challenge. Having always dreamed of doing an Ironman, I turned my focus to triathlon. At that time, my first goal was to finish the Barcelona Ironman 70.3 in 2020.
In those early days I rode a classic road bike that wasn't quite right for my triathlon goals - or my size. I did a GURU fit study at GekoBike (68) and the more I moved to a TT-style position, the more comfortable I was, and the faster I got. At the end of the fit analysis, I was told that the Argon 18 E-117 range was perfectly adapted for me; I was so happy! I immediately fell in love with the E-117 disc. Its colour, its look, its comfort - just wow 😍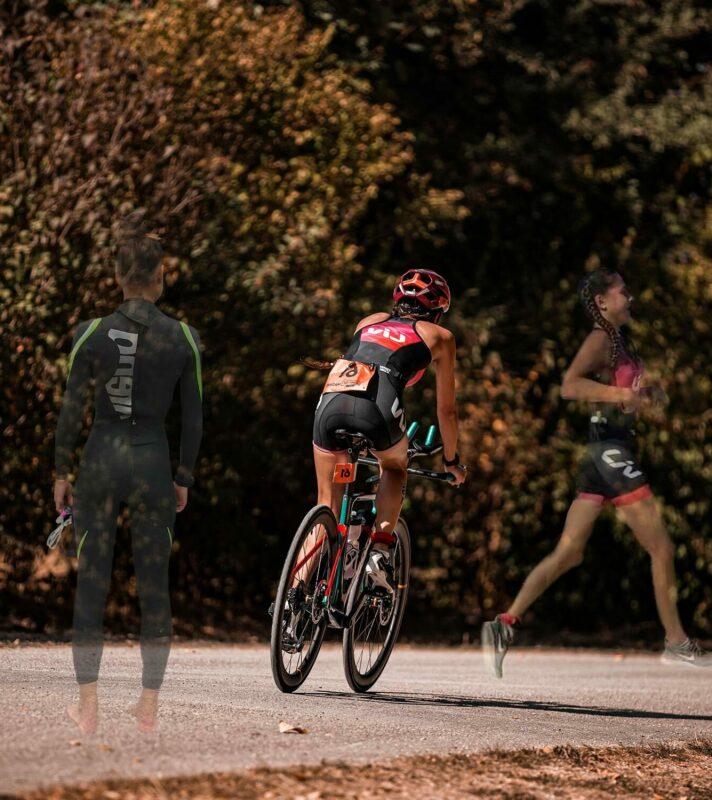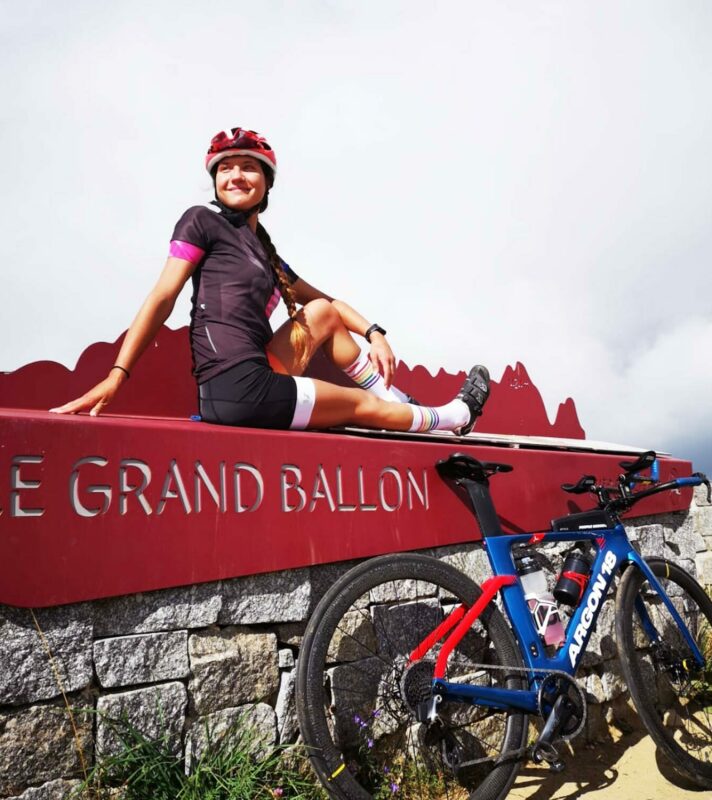 I quickly started to rack up the kilometers on my Argon 18. I can now finish Mulhouse-Strasbourg trips (230km) and climb major passes comfortably on my E-117. I have to say, it's pretty addictive to ride an Argon 18!
The next step for me would be gravel cycling. I would love to get off the beaten path and explore my region in a different way in the next few years.
If you are interested in following me and my adventures, you can find me on Instagram: @apolline.tst.

Photos by Apolline Teste