Passions Intertwined / Art Meets Triathlon
It all started as a dare. A challenge to collaborate with other local brands to create something meaningful that would contribute to our community and the athletes who share our passion for cycling. For a few years now, we at Argon 18 have been dedicated to equal chances in sports and we've been actively working alongside female triathletes to develop innovative products and initiatives for the triathlon market. Joining forces with our longtime partner Brava Triathlon in their collaboration with Montreal artist Lysa Jordan went without saying.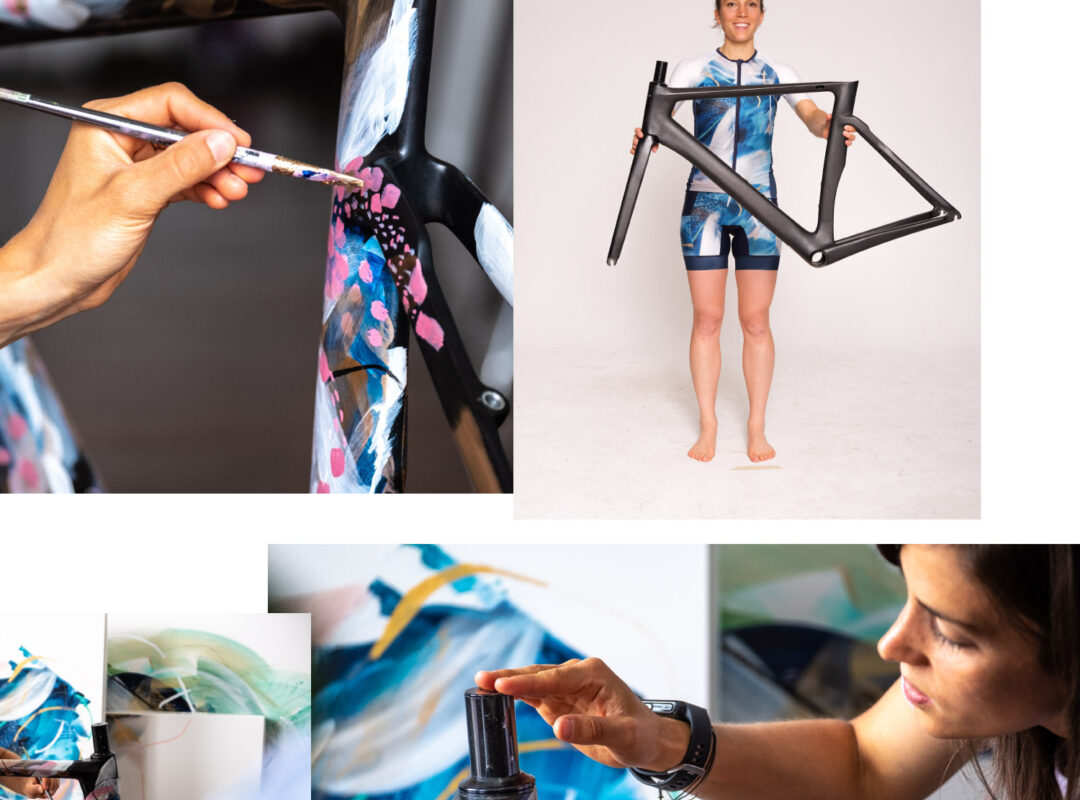 "For this collaboration, I wanted to create something that would reflect my love for movement and nature. Swimming, cycling and running allow me to feel a sense of freedom and to connect with my environment. The artwork I created is full of movement and light, inspired by water and by flora, the result reflecting the joy and vivacity of the sport."
-Lysa Jordan
In the spirit of this limited-edition kit release, we teamed up with Lysa and Brava to bring to life a bike frame with a one-of-a-kind artwork. Throughout this passionate project, we had the pleasure to work alongside inspiring women in sports. The women behind Brava led the whole thing, the ladies here at Argon 18 drove the project from A to Z and Lysa Jordan, a triathlete herself, worked her magic on a raw Nitrogen frame.
Using a Nitrogen as a blank canvas, Lysa painted the frame in an unconventional way. This unique Argon 18 decorative frame will be drawn at the launch party of the Brava SS19 limited edition collection. All proceeds from the draw will go to Fast and Female.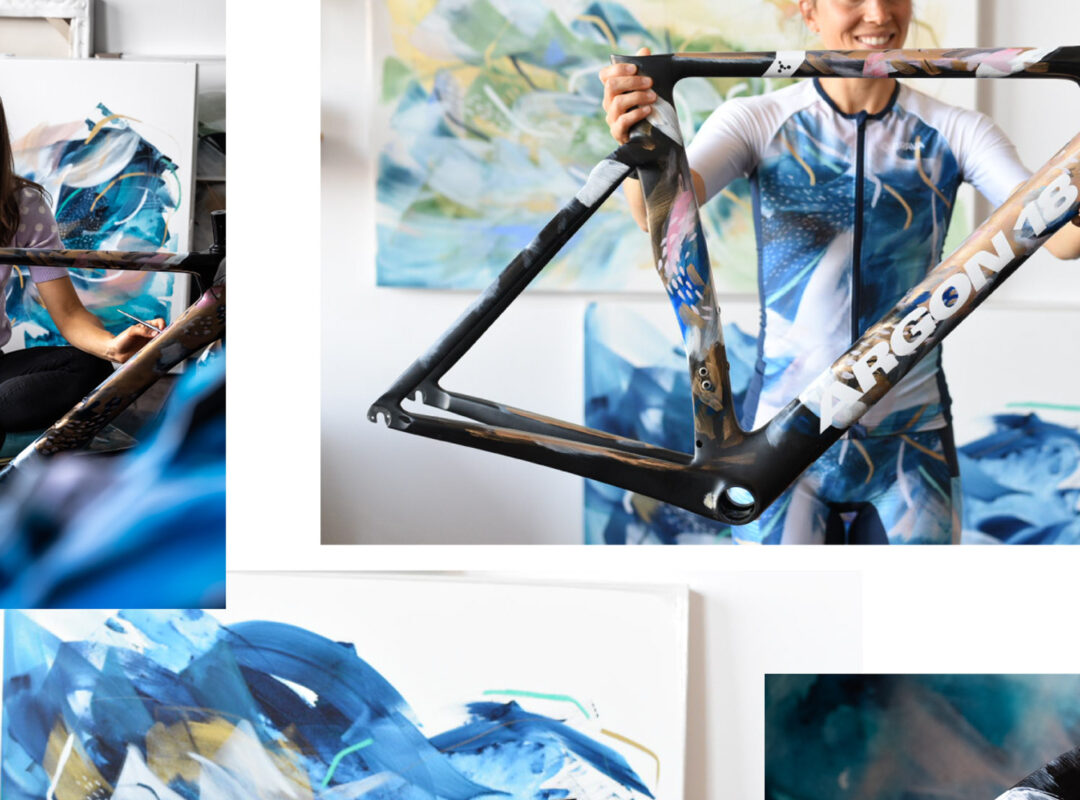 Fast and Female is a registered charity led by two friends, athletic rivals, and moms who happen to be Olympic Gold Medallists: Canadian Chandra Crawford and American Kikkan Randall. Their mission is to keep girls healthy and active in sports. Founded in 2005, Fast and Female has reached 15,000 girls to date through 239 events thanks to the volunteer work of 700 athlete ambassadors and other initiatives.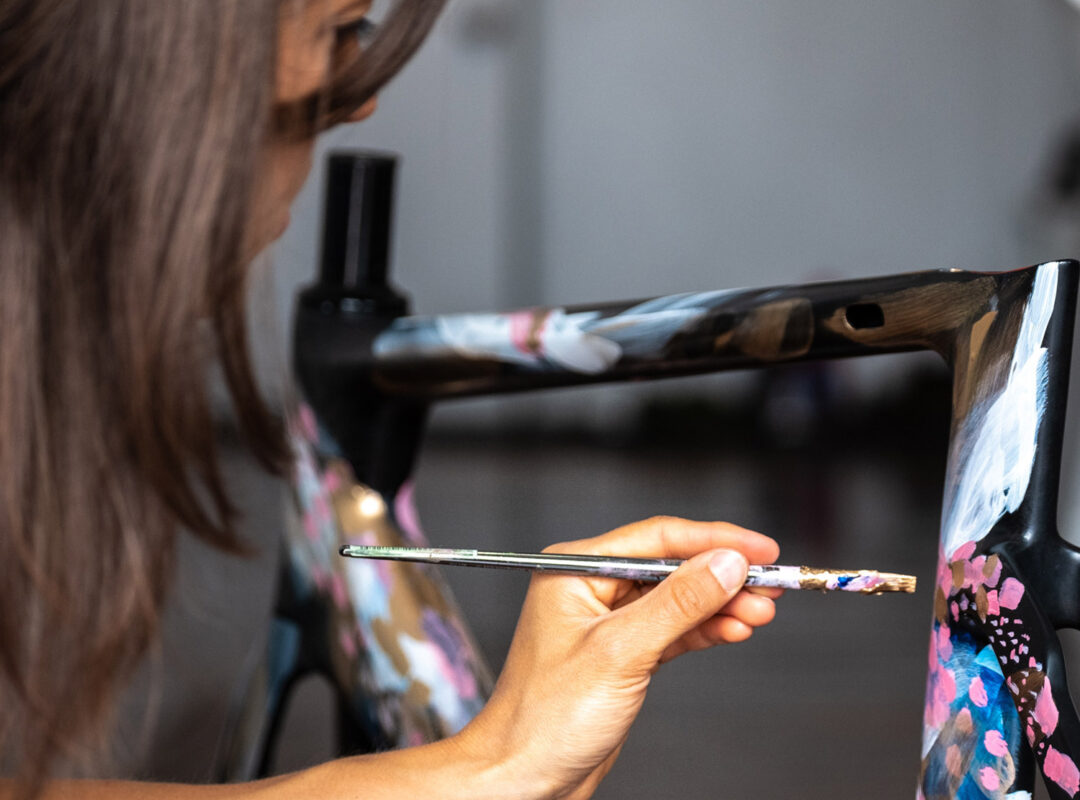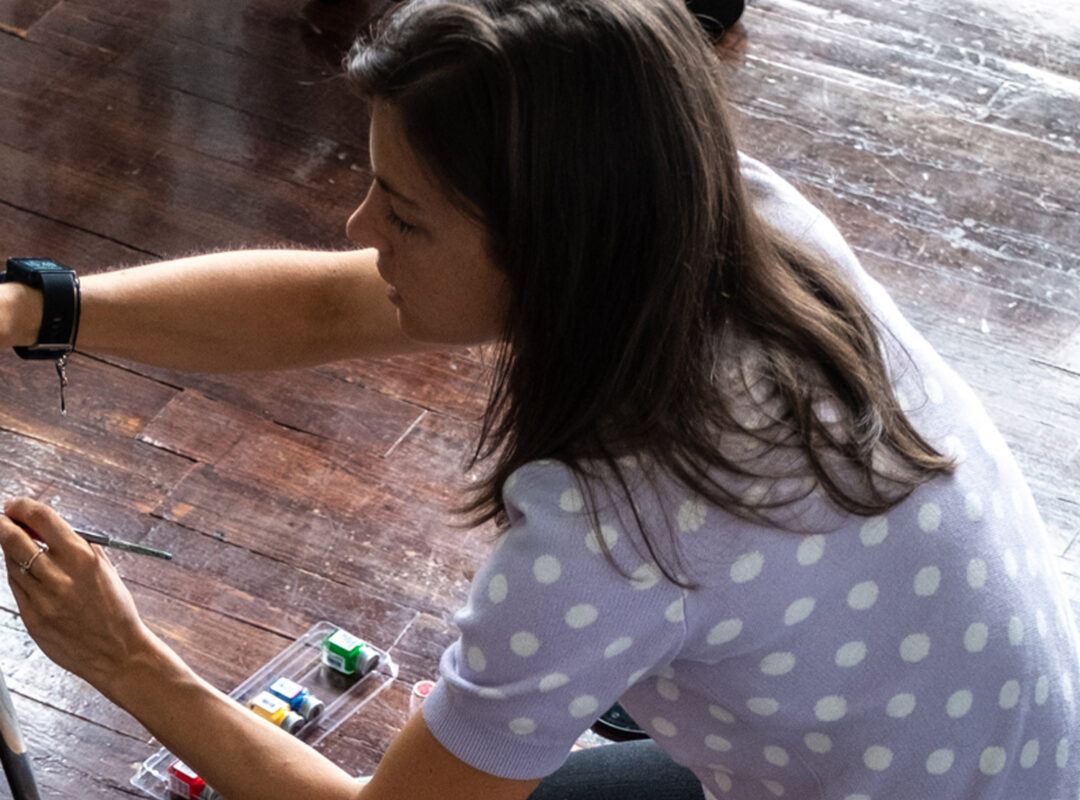 Their vision? A positive, empowering culture for all girls in sports. We couldn't agree more!
Join us this Thursday at the launch party and see for yourself how Lysa transformed this frame into a beautiful piece of art!
Edit: Thank you to everyone who participated in the event and congratulations to the grand prize winner: Nathalie!
All photos: Gophrette Power