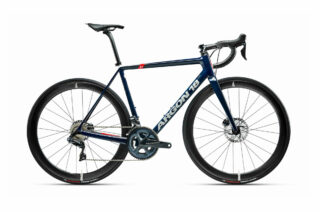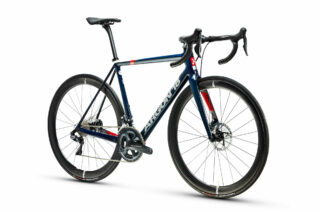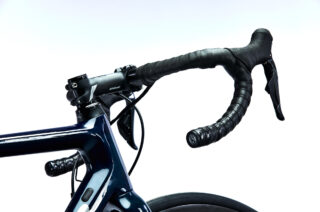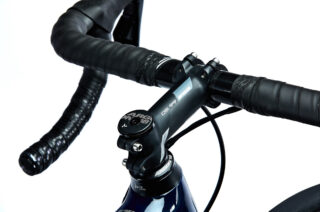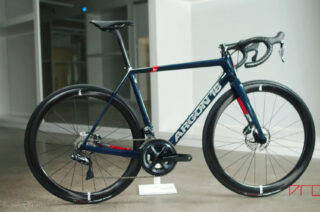 All pictures featured on this page are for illustration purposes only. Actual bike specs may vary depending on the country and build options available.
Destined for glory: designed for the pro peloton, the Gallium Pro Disc offers premium-level performance with classic road race geometry and handling. The original thoroughbred, now with the confidence and power of disc brakes.
Color:
Carbon Blue Monday

All pictures featured on this page are for illustration purposes only. Actual bike specs may vary depending on the country and build options available.
Description
Destined for Glory
In 2005, the Gallium Pro introduced a new way of thinking about pro-level carbon frames. We were convinced that one frame could be light enough for World Tour mountain stages, stiff enough for bunch sprints, and comfortable enough for epic group rides. We've proven ourselves right time and time again – five times, in fact, from the first Gallium right up to today's Pro Disc edition. But we're not willing to stop there – our racing pedigree doesn't let us rest easy. Worthy heir of a multiple stage winner in the Tour de France, the Gallium Pro Disc is ready to take you to the podium.
Ideal for
A purebred racer, the Gallium Pro Disc offers a blend of stiffness and comfort that's quick off the mark, sharp on the turns and precise in the bunch.
Core Technologies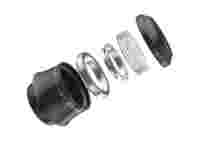 3D
Argon 18's proprietary 3D System is an integrated solution that extends the headtube for more positioning options.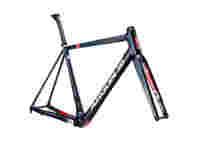 Road Race Geometry
Our road race geometry is designed around the razor-sharp reflexes and precision handling required for racers of all levels.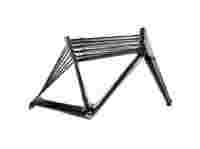 Argon Fit System
Argon Fit System is designed to provide riders of all sizes with consistent performance and optimal positioning.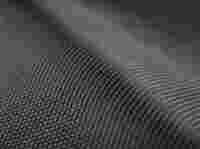 Pro Level Layup
We leave no room for compromise when we build bikes for the most demanding and passionate cyclists.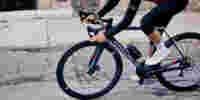 Features & Configurations
28C (30mm) Tire Clearance
For optimal comfort and compatibility
27.2mm Carbon Seatpost
Offers adjustable offset for optimal fit, compliance, and comfort in all riding conditions
Inlaid Chainsuck Protector
Protects the carbon chainstay against wear from the chain's movement
NAILD Thru Axle
FR: 12mm x100 / RR: 12mm x142
Frameset
(Frame, fork, seatpost)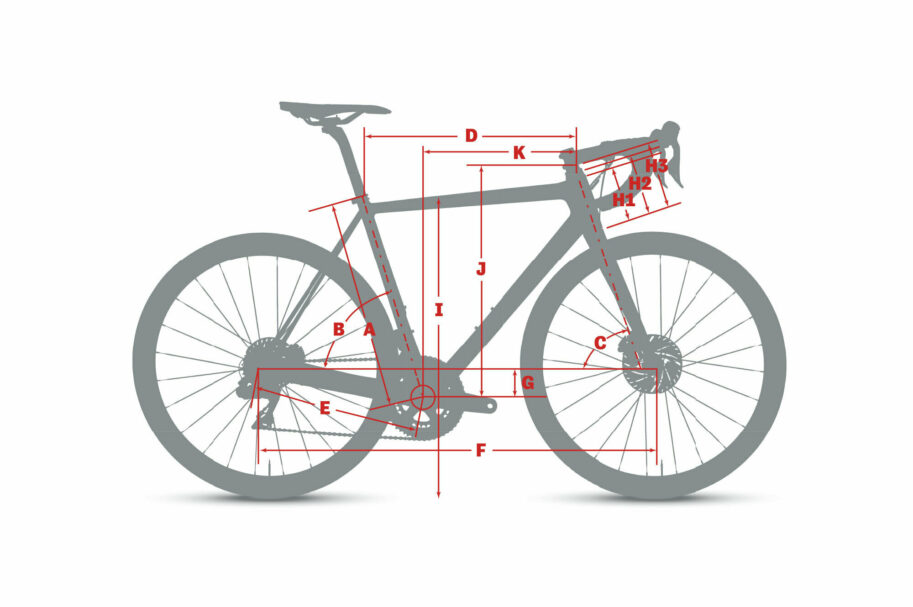 97.0
97.3
98.1
99.7
101.0
102.1
H1
Head Tube Length 3D (0mm)
cm
7.5
8.5
11.0
14.0
16.5
18.5
H2
Head Tube Length 3D (15mm)
cm
9.0
10.0
12.5
15.5
18.0
20.0
H3
Head Tube Length 3D (25mm)
cm
10.0
11.0
13.5
16.5
19.0
21.0
Standover Height is measured with 700x23c tires
This bike makes my body weight feel heavy :-(
By
Dennis Basil
from MY, Selangor
Oct 1, 2020
The bike is so light and stiff, that relatively my body weight feel heavy... Good handling and power transfer is marvelous.
Smooth, stable, responsive, and powerful
By
Drummond Lawson
from CA, British Columbia
Aug 24, 2020
This is an excellent bicycle. It strikes a beautiful balance between calm speed on the flats, responsive power on long climbs, and comfortable, stable descending. I just built up a Gallium Pro disc frameset running di2 and enve 3.4 wheels and am in love with the performance. My previous bike was a Scott Foil team issue - also a nice bike - but the trade has been a big step forward in ride quality. The frame balances power transfer, compliance, and light weight. And the descending confidence is superb - on my first ride I returned home to learn I'd set a KOM on a high-speed switchback segment on one of the local mountains.
This is the best road bike I've ridden
By
Steve Faulkner
from GB,
May 12, 2020
I got this bike early in 2020 and was amazed at how good the ride was. From the first short ride it was clear how stable the bike was compared to other road bikes I've ridden. I've now been riding the Gallium Pro Disk for a couple of months. The transition of power through the pedals is awesome. The bottom bracket is super stiff and you feel absolutely no flex in the frame when sprinting full-gas out of the saddle. The front end is also really stable both when cornering and at high speed in cross-winds. It gives you the confidence to really throw the bike into corners without having to worry about the front wheel flapping and losing grip. The Gallium also climbs really well, again thanks in part to the super stiff frame, but also the comfort that is afforded to the rider by the optimised geometry. I've recorded some of the highest average speeds on my regular routes on the Gallium over flat and undulating terrain. This really is a fast bike! This is also the first road bike I've ridden with disk brakes and I'll never go back to rim braks! The braking power and modulation of breaking is excellent and allows you the brake harder and later than is possible with rim brakes and in the wet and rain they become even more impressive. I've had no real issues with rotor rub and haven't had to re-centre the callipers since the first ride and have logged over 2,000km on the bike since then. I can't recommend this bike enough to anyone who is looking for a genuine thoroughbred race machine.
Other bikes you might like